Last Updated on January 19, 2023 by
Ava
📝 Model: Fleck Iron Pro 2 |Type: Salt-based |Process: ION Exchange |Regeneration: Metered |Grain Capacity: 64k | Flow Rate: 15 GPM | Bluetooth: ❌ | Warranty: 5-year | Family Size: 5 | Rating: 4.5/5 |Best for: well water with Iron 8PPM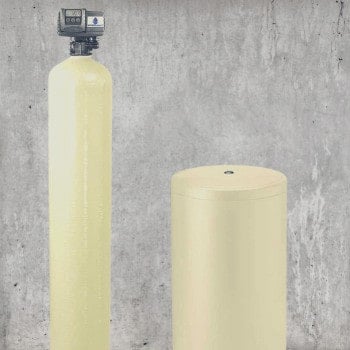 I have good news for homeowners who think they can't have a water softener because of too much iron in their water supply.
Now, you can enjoy the benefits of soft water with a unique type of softener explicitly designed to tackle iron and more.
Highlights
64,000-grain capacity serves a large family
Uses the proven Fleck 5600SXT digital head
Brine tank overflow control system protects floors from spills
Metered regeneration is a cost-saver
Controls manganese up to 6 ppm
---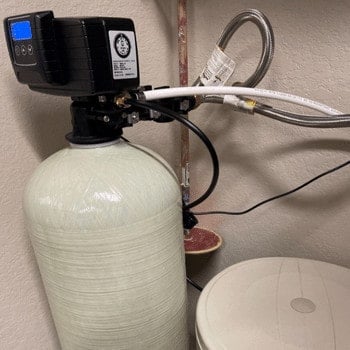 Best for: This works great for anyone on a budget and for those tackling high Iron.
Fleck Iron Pro 2 64,000-grain

Combination Softener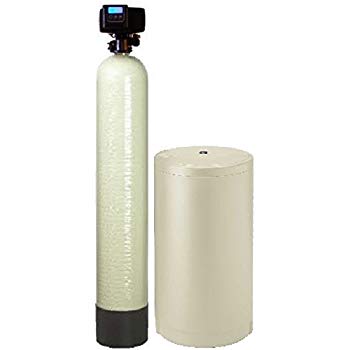 A decade ago, installing separate prefilters for iron and sediment was a must to use a conventional water softener — but not today with the Iron Pro 64,000-grain Combination Softener from AFWFilters.
Equipped with special fine mesh resin that resists the damaging effects of both chlorine and iron, this model also removes sediment like dirt and rust.
It has the same top-quality features as other top-rated water softeners. And if you struggle with slimy black stains in your tub or shower due to manganese, it can fix that, too. Let's take a closer look at why this may be the softener you've been looking for.
Pros
The Iron Pro 2 is made of parts manufactured by the biggest names in the industry — Pentair and Fleck.
It comes complete with a durable resin tank, a large-capacity brine tank and a Fleck 5600SXT digital control head with a metered valve — a model with a proven track record of performance.
The system automatically measures your water usage and regenerates the system only when needed, conserving salt and reducing the production of wastewater.
Equipped with a backlit LCD display, the Iron Pro 2 is user-friendly to program and features and an internal power back up to protect your settings during a power outage.
The resin tank comes prefilled — there are no heavy bags to lift. And the extra-large brine tank holds a formidable amount of salt, so you'll spend less time refilling it.
It's a well-appointed water softener backed by a generous warranty for a surprisingly competitive price.
Made of quality components from Fleck — a division of Pentair — it's engineered for years of worry-free operation.
It features a fully programmable digital control head with an automatic bypass valve that lasted up to 27 continuous years in testing. That's peace of mind!
The Iron Pro 2 costs a little more than conventional water softeners, and not much less than a softener and iron prefilter installed separately.
But its convenience makes it well worth the investment.
Cons
Round tank has a large footprint
My Take
For water with serious iron problems, the Iron Pro 2 has the most iron removal capability money can buy without installing a separate prefilter. It's billed as an all-in-one softener and iron filter, but it's the superior fine mesh resin that removes iron. There are no costly filters to change.
At first glance, this model looks different because the brine tank is round. If quarters are tight, beware, it uses 18-inches of floor space, yet the lack of curves improves its stability, and there are no angles prone to cracking.
Compare Similar Models Before You Buy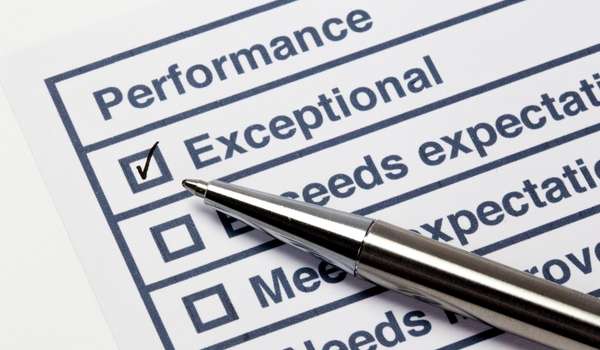 Softpro Elite: This is a great alternative to the Fleck Iron Pro 2, as it offers more advanced features such as an adjustable water hardness setting and a digital LCD display. It does have a larger capacity than the Iron Pro 2, making it ideal for larger households.
SpringWell SS is a premium water softener with bluetooth, auto regeneration capabilities and a lifetime warranty. It's much more expensive than the Iron Pro 2, but it offers superior performance and reliability. If you can afford to own this model, the long-term savings alone will pay for itself when compared to low-cost softeners.
Aquasana Rhino EQ-1000: This water softener has an impressive capacity of up to 1 million gallons and comes with a 10-limited warranty. This system has a mid-range cost with similar features of Springwell and Softpro. However, the only downside is you have to have licensed plumber install the system in order to get the full benefits of their warranty.
The Fleck Iron pro 2 is a great choice if you have Iron in your water supply. However, anyone of these three listed brands above will certainly do a great job and handle all types of budgets and is a worthy contender in my book.
Fleck Iron Pro Top Performance Features
An ideal water softener is one with the performance features that best fit your lifestyle. Here's what the Iron Pro 2 offers.
Key Deciding Factors You Should Know
Quality: The Fleck Iron Pro 2 is a high-quality water softener that has been designed to provide long-lasting performance and reliability. It comes with an advanced control valve, durable resin tank, and a corrosion-resistant brine tank for maximum efficiency.
Cost: The cost of the Fleck Iron Pro 2 is relatively affordable compared to other similar products on the market, making it an attractive option for those looking for a reliable water softener at an economical price point.
Installation: Installing the Fleck Iron Pro 2 can be done by most homeowners with basic plumbing knowledge or by hiring a professional plumber if needed.
Maintenance: The maintenance requirements of the Fleck Iron Pro 2 are minimal due to its self-cleaning design which helps reduce salt usage. This feature will keep your system running smoothly over time without needing frequent repairs or replacements parts like some other models require.
Efficiency: The Fleck Iron Pro 2 is highly efficient in removing iron from your water supply while also providing quality softened water.
Capacity
A softener's total grain capacity reflects how much water it can soften between regeneration cycles. A softener that's too small will regenerate too often, wasting water and salt. A model that's too large may not soften properly. The Iron Pro 2 has an extra-large 64,000-grain capacity. Under average conditions, that's plenty for four with reserve to spare.
Flow Rate
A water softener is less likely than a filter to reduce pressure at the tap, but its flow rate should be brisk enough to produce an ample supply. The Iron Pro 2 has a maximum flow rate of 16 gallons per minute — the typical family uses only 10–12. For water-hungry applications that don't require soft water — such as watering the garden — use the bypass valve to circumvent the softener. Pressure will be as high as possible, and you'll save salt.
Resin
Traditional water softeners use 8-percent resin. It softens perfectly, but it's prone to degradation by chlorine and iron. The Iron Pro 2 uses higher-efficiency fine mesh resin. It adds to the cost of the system, but it lasts longer, offsetting the cost.
Footprint
The best place to install a water softener is close to your home's main water inlet and within reach of a drain and a power source. Leaving a minimum of ten feet of pipe between a softener and water heater protects the heater against damage in the event of a back flow.
The brine tank gives the Iron Pro 2 a more significant footprint than similar systems. How much area it takes may vary based on your plumbing, and you'll want to leave an extra few feet of space for maintenance. Six square feet should do the trick.
Regeneration Control
Older water softeners that regenerate at the same interval, whether needed or not, are salt-guzzlers. The Iron Pro 2 uses a metered regeneration system that monitors your water usage and recharges the resin only when necessary. It's exceptionally efficient, and it can save you hundreds annually on salt and wastewater discharge costs. The digital control head can be programmed to cycle at the time of your choice.
Design and Installation
The Iron Pro 2 is designed to make homeowner installation as easy as possible, but it takes a few basic tools and some technical know-how. If your plumbing is irregular or space is tight, it could be more challenging. AFWFilters has how-to videos on their website, and technical support is free. For a plumber, installation is a quick and easy job.
Salt-based water softeners are restricted in certain municipalities, so to avoid a costly mistake, refer to local building codes. If you're working with a plumber, be clear about who is responsible for obtaining necessary permits.
Help & Support
AFWFilters wants you to feel confident about your purchase. The Iron Pro 2 is covered by a comprehensive warranty — five years on the valve and ten years on the tank. Plus it comes with a 30-day satisfaction guarantee — you can't go wrong.
Their website offers manuals, troubleshooting instructions and helpful tutorials. And their friendly customer support team is both knowledgeable and responsive. Reach them weekdays by phone or e-mail.
Final Thoughts
Don't let hard water minerals shave years off the life of your clothing and appliance. The whole family can enjoy the many benefits of soft water today — even with high iron — with AFWFilter's Iron Pro 2 64,000-Grain Water Softener.
Frequently Asked Questions
How much iron can this system handle?
6–8 ppm
Can I use this softener for well water?
Absolutely! The fine mesh resin resists damage from both chlorine and iron, it's perfect for both well and city water.
How does often does the resin need to be replaced?
Depending on your water quality, it will last five years or more.
Compare more top salt-based water softener brands: