Last Updated on November 12, 2023 by
Ava
📝 Model: Aquasure Harmony Series | Type: Salt-based | Process: ION Exchange | Regeneration: Metered | Grain Capacity: 48k | Flow Rate: 15 GPM | Bluetooth: ❌ | Warranty: 5-year | Family Size: 5 | Rating: 4.5/5 | Best for: City or well water up to 2PPM of Iron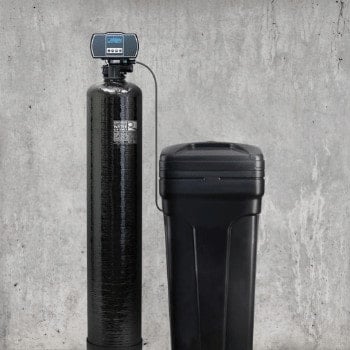 Unit Cost:
~ $549.99
If hard water is ruining your life, let me introduce you to Aquasure Harmony to solve your woes.
While this system might not have all of the bells and whistles, it does a great job at fixing hard water.
Highlights
Metered regeneration option reduces wastewater and salt use
Features an easy-to-read backlit digital interface
Bypass valve allows maintenance without turning off the water
High-capacity salt tank requires fewer refills
Comes as a complete kit with straightforward DIY installation
---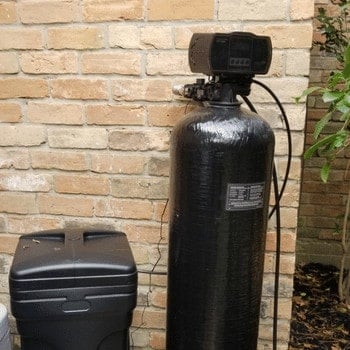 Best for: This system is perfect for anyone looking for a low-cost water softener that won't break the bank.
Aquasure Harmony Series

48,000 Grains Water Softener Review

10/10/2023 Update:

For those that want to save A LOT of money with similar features, I would suggest having a look at

SpringWell SS1 System

– backed with a lifetime warranty!

Water softeners have one mission — to remove excess minerals from water. The science is simple — calcium and magnesium are captured through a salt-based an ion exchange process and flushed away.

Older softeners have a reputation for being frustrating to work with, but advancements in technology have made them significantly more efficient and easier to operate.

The Aquasure Harmony Series represents the best of this new generation of softeners — but is it a worthy contender?
Pros
Its 48,000-grain capacity is ideal for homes with up to four bathrooms or five people.
Its high-quality 8-percent resin is engineered for longevity — replace it every five years or less.
The digital flow meter is user-friendly and fully programmable.
Three regeneration options offer maximum efficiency and give you complete control over the system.
Made of heavy-duty materials throughout.
It's covered by a five-year warranty and a record of hassle-free performance.
Set the softener to regenerate on your orders with three levels of programmability.
Relax and allow it to monitor water usage and regenerate only when needed to save salt.
The rugged polyethylene brine tank is tough as nails and designed for homeowner convenience with a large capacity and wide mouth that makes it easier to add salt.
It's a fix-it-and-forget-it system and a fantastic overall value.
Cons
Large salt tank is heavy to move when full
---
Aquasure Product Updates:
Now offers two pipe sizes: 1″ and 3/4″
Offers two pre-filter options: Pleated or triple filtration
Free shipping
My Take
Water softeners have few mechanical parts. If they malfunction, chances are it will be due to the control head, so quality matters. This unit features an advanced model made by Aquatrol. Based on the gold standard head made by Fleck, it has the durable components you expect — plus the added benefit of a easy-read digital interface. If you're worried about the electronics failing — don't be. They're engineered for reliable performance.
Competitor Alternatives To Aquasure
SpringWell SS1 would be a premium option to consider as it has a higher grain capacity of 64,000 and is NSF certified. It also offers more advanced features such as an LCD display, Wi-Fi connectivity, and remote monitoring capabilities.
Fleck 5600SXT would be another option to consider as it is a more affordable option with a 48k grain capacity. This system offers a easy to use programmable flow meter, bypass valve that won't restrict water flow when the system is regenerating.
SoftPro Elite would be a good option for those looking for an even more affordable water softener with multiple options in grain capacity. Softpro also has a user-friendly digital interface with a safety float designed to prevent water damage.
These are the top salt-based comparable options to choose from when comparing water softeners in my opinion.
Aquasure Water Softener
Performance Features
Water softeners are low-tech devices, but today's models have features that could make some better than others for your home. These are the most critical to consider.
Key Considerations to Understand Before Buying This System
Efficiency: Aquasure harmony series is designed to be highly efficient in removing hardness from water and reducing scale buildup.
Cost: This system is relatively affordable compared to other similar products as we mentioned above, making it a great value for money option.
Maintenance: The digital metering system requires minimal maintenance and can be easily monitored with its LCD display panel at a quick glance.
Durability: This softener features durable construction that ensures long-term performance and reliability over time.
Warranty: It comes with a 5-year limited warranty which provides peace of mind when purchasing this product.
Capacity
All salt-based water softeners work on the same premise — they use negatively charged resin beads to trap positively charged hard minerals. When the beads reach their saturation capacity — reported as grain rating — saltwater from the brine tank regenerates them by breaking the bonds between the resin and the minerals. Excess calcium and magnesium go down the drain, and the resin beads are ready to work again.
The key to choosing the best water softener for your home is to select a size with an appropriate grain rating. A low-grain softener will work with very hard water, but it will regenerate so often that it will create excessive wastewater and go through salt at top-speed. For moderately hard water, the Aquasure's 48,000-grain capacity is plenty for a family of five, but testing your water for hardness is recommended before buying. If you're on the borderline between sizes, most experts suggest sizing up.
Resin
Most water softeners use 8-percent cation resin — the industry standard. Ten-percent crosslink resin lasts longer, but it's significantly more expensive, so it's not a long-term cost advantage. It does, however, remove more iron from your water.
Iron levels above 2ppm can damage 8-percent resin, reducing it's efficiency and service life. But ten-percent crosslink resin removes iron up to five parts per million. If a test shows high iron in your water, you'll need to install an iron pre-filter to get the most of the Aquasure system.
Footprint
The best space to install a water softener is near the main water line and close to a power supply and a drain. To avoid damage to water heaters, keep ten feet of piping between it and the softener. For the Aquasure, you'll need roughly 4 square feet of space for the tanks. Allow enough additional area for comfortable maintenance.
Regeneration Control
Older water softeners waste salt because they regenerate on a timer whether they need it or not. When set on automatic, models like the Aquasure regenerate only when necessary, saving salt and producing less wastewater.
The primary difference between most programmable models is the number of regeneration options you have. The Aquasure offers three — that's at least one more than similar models. If you have an older softener and you're satisfied with timed regeneration, you'll still have that option. But for maximum convenience and efficiency, let the system measure how much water you use and regenerate it when necessary.
Safety Features
Water softeners are very reliable, but if the resin tank malfunctions, water in the salt tank can overflow. The best brine tanks — like the Aquasure's — feature a safety float similar to the one in your toilet tank that turns the water off when it reaches the desired level. Overflow control systems are an especially valuable feature for homeowners who spend a lot of time away.
Design and Installation
Like most softeners, the Aquasure Harmony comes with a resin tank, a brine tank and a control head. The brine tank is slightly larger than other models, but the head is lower-profile than most, giving the total system more capacity but with an average footprint.
With the necessary plumbing skills, most homeowners can install the Aquasure in a morning. The system weighs 120 pounds, so round up help. Salt-based softeners are restricted in some areas, so check local code, and obtain necessary permits before you get started.
Help & Support
Aquasure backs the Harmony series with a full five-year warranty, and they make installation easy with technical support and how-to videos on their website. Their knowledgeable customer care team is available by phone or e-mail Monday through Friday.
Final Thoughts
If hard water is a problem, a water softener like the Aquasure can restore your skin, make your dishes sparkle again and save you money in plumbing and appliance repairs. It's a painless and worthwhile investment.
Frequently Asked Questions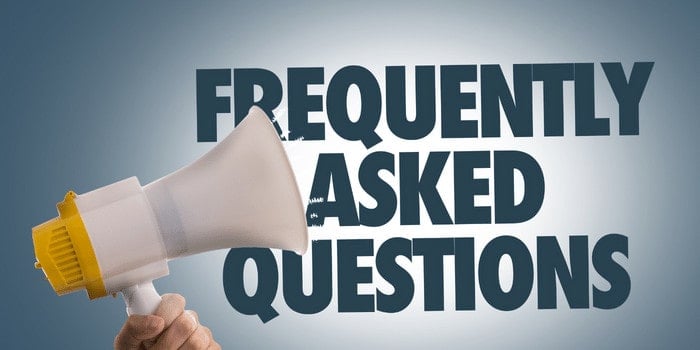 Does the resin come preloaded?
Yes! Unlike other companies that ship resin separately, the Aquasure's tanks come fully loaded for your convenience.
Can I use this with well water?
Yes, but if iron levels are above 2ppm, add an iron prefilter.
Is the brine tank equipped with an overflow control system?
Yes! A safety float shuts off water to the tank if it overfills.
Compare more top salt-based water softener brands: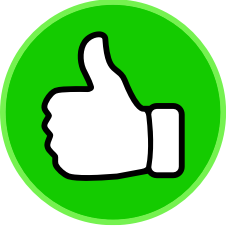 130
people found this helpful. Was this guide helpful to you?