Last Updated on November 12, 2023 by
Ava
📝 Model: AquaOx WS | Type: Salt-based | Process: ION Exchange | Regeneration: Metered | Grain Capacity: 64k | Flow Rate: 15 GPM | Bluetooth: ❌ | Warranty: Lifetime | Family Size: 6 | Rating: 4.5/5 | Best for: Well or Tap water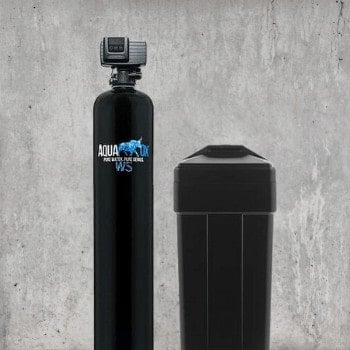 Unit Cost:
~ $1,999.00
Veteran owned, AquaOx has been delivering great water filtration systems for over 10 years with solid positive feedback and reviews.
The AquaOx is no exception, read on to learn more.
Highlights
Eliminates hard minerals
User-friendly touchscreen control panel
Low maintenance
Low cost of ownership
Simple DIY installation
---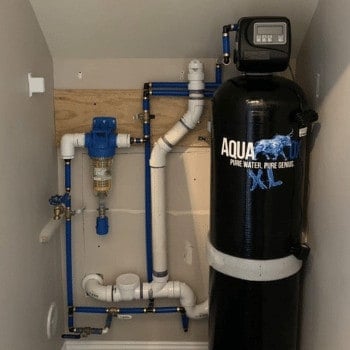 Best for: This is a great overall system to tackle hard water without using a lot of salt.
AquaOx WS

Water Softener Review

Hard abs are a good thing — but hard water isn't. Millions of American homeowners grapple with too much calcium and magnesium in their water.

Dingy clothes, spotty dishes, and stubborn stains in the tub are bad enough. But when limescale deposits start ruining appliances, enough is enough — it's time to install a water softener.

The technology has come a long way in the last decade. From traditional softeners to salt-free water conditioners, you have choices — maybe too many.

7/7/22 Update:

For those that want to save A LOT of money with similar features, I would suggest having a look at

SpringWell SS1 System

– backed with a lifetime warranty!

Be sure to see our top rated best water softener list
Pros
The AquaOx uses salt to remove hard minerals. It's the most effective and reliable way to soften water.
Salt-free systems prevent limescale, but only salt-based softeners eliminate excess calcium. Soap lathers like it should for cleaner feeling skin and hair after every shower.
AquaOx's advanced upflow technology improves efficiency by up to 40-percent, using less salt and wasting less water.
Smarter than your average softener, it regenerates automatically based on your water usage or the schedule of your choice — it's fully programmable.
Made in America by a veteran-owned company, AquaOx softeners are among the easiest to install, operate and maintain.
You'll enjoy one of the best warranties in the business plus a one-year satisfaction guarantee.
It removes hard minerals efficiently, leaving your water soft and fresh without constant and costly maintenance.
Straightforward to operate and a breeze to install, it costs a little more upfront, but the long-term cost of ownership is among the lowest in the industry.
If you've had a bad experience with a sub-par water softener in the past and don't want another cure that's worse than your problem, the AquaOx is the solution you've been waiting for.
If you don't love it, they'll even help you ship it back. Buy it risk-free.
Cons
Above-average initial price.
---
My Thoughts on AquaOX water softener system
AquaOx won't wow you with bells and whistles. They believe jacks-of-all-trades are masters of none. Instead, they make simple, rock-solid products that are the best at what they do.This water softener is a workhorse.
What Are The Alternatives To AquaOx
Fleck 5600SXT: This is a great alternative to the AquaOx WS as it offers similar features such as an LCD display, digital controls, and a 32-110k grain capacity. It also has a slightly lower price point than the AquaOx model.
SpringWell SS1: This is another great option for those looking for a budget-friendly softener that still offers good performance. It comes with a 32-80k grain capacity and in my opinion, is plenty enough for large families.
Matrixx Smart Water Softener: This is a great option for those looking for an advanced water softener with features such as Wi-Fi connectivity, remote monitoring, and automatic regeneration. It also has a 27-70k grain capacity.
In our expert opinion, these would be the best options you have in comparison to AquaOx. Go ahead and check some of them out and compare prices against capabilities to determine which is better for your needs.
AquaOX WS Top Performance Features
Let's take a closer look at what makes the AquaOx water softener tick.
Contaminants Filtered
Salt-based water softeners work via iron exchange. As water flows through the softening tank, negatively charged hard mineral ions cling to positively charged resin beads. There, they stay trapped until a burst of saltwater solution from the brine tank washes over them, breaking the electrical bonds — the minerals are swept down the drain, and the resin "regenerates."
Softeners are not filters. They won't make dirty water cleaner or safe to drink — they only remove hard minerals. Some, however, have other types of media added to reduce additional contaminants commonly found in wells with hard water, such as iron, hydrogen sulfide and manganese.
The Aqua Ox removes:
Calcium
Magnesium
Up to 7 ppm of ferrous, or dissolved, iron
More than 2 ppm of ferric iron — solid bits of rust — can irreversibly damage the softening resin. It's a limitation among all brands. AquaOx recommends installing an inexpensive sediment prefilter to remove these troublesome particles.
Key Considerations To Know Before You Buy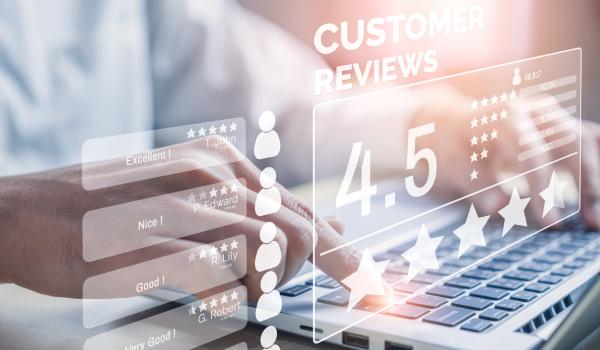 Cost: The cost of the AquaOx WS is an important factor to consider when making a purchase decision. It's important to compare prices and determine if the product fits within your budget.
Installation: Another key factor to consider when purchasing this product is the installation requirements and costs associated with it. You need to know if your warranty isn't going to be voided if you DIY this project vs hiring a professional.
Maintenance: Regular maintenance of the AquaOx water softener should also be taken into consideration before making a purchase decision, as this can affect its performance – keep your eye on the valves, electronic head, and drainage line. Keep in mind that you're using the correct type of salt in your system to keep it running great for years to come.
Efficiency: The efficiency of the AquaOx WS water softener should also be considered when deciding whether or not to buy it, as this will determine how much salt needs to be used for it to work effectively and efficiently at removing hard minerals from your water supply system.
Warranty/Guarantee: Lastly, it's important to look into any warranties or guarantees offered by the manufacturer on their products so you know what kind of protection you have in case something
Capacity
The term "capacity" reflects how many gallons of water a softener can process before the resin has to be replaced. Some manufacturers offer estimates based on average conditions, but results vary significantly based on water quality.
AquaOx shies away from making promises about capacity — life doesn't happen in a laboratory. They prefer to under-promise and over-deliver, but they guarantee their resin will last ten years or more. That's twice the average of bargain brand softeners.
Flow Rate
Flow rate is the number of gallons a water softener can treat per minute. For families, it's critical information. In a multi-bath home, flushing a toilet while someone is taking shower could significantly reduce water pressure if the flow rate is too low. The AquaOx delivers a brisk, 15 GPM flow rate — nearly twice the national average and among the best in its class.
Regeneration Cycles
Old-school water softeners regenerated on a set schedule whether the resin was saturated or not, resulting in excessive salt use and wastewater production. But the AquaOx is different. It features a state-of-the-art Clack control valve that measures your water consumption and regenerates the system only as needed. If you're away, it backwashes automatically every 14 days to discourage the growth of bacteria in the softening bed.
The control valve is a water softener's brain, so reliability is a must. Valves may look alike on the outside, but it's what's inside that matters. The single-piston Clack has fewer moving parts than off-brands and electronics so dependable that AquaOx warranties them for ten years instead of the average five. It's performance and dependability you can trust.
Design and Installation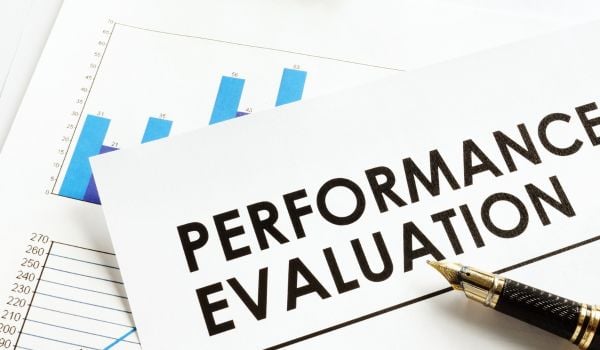 Water softeners are integrated into your main water line and typically installed in the basement or garage. Fully assembled, the AquaOx stands five feet tall and must be installed vertically, so it won't fit in a limited crawlspace. With the optional weatherproof head, it can be set up outdoors as long as it's protected from freezing. Like all salt-based softeners, it requires a power source — a standard household outlet — and adequate drainage.
Salt-based softeners have a hefty footprint. The AquaOx has a 10-inch diameter softening tank and a 14 x 17-inch brine tank requiring roughly four square feet of space. But you'll want to allow some wiggle room for maintenance, so plan on 8-12 square feet in total plus a nook for storing salt.
AquaOx filters are among the easiest for the do-it-yourselfer to install. With basic plumbing skills, the average homeowner can do it in 3-5 hours. Instructions are crystal clear and written in plain English — whoever wrote them should take a bow. Designed for ¾-inch plumbing but compatible with most sizes, everything you need is included in the kit except drainage tubing and any necessary size adapters.
Help & Support
AquaOX has been helping neighbors improve their water quality since 2006. Manufactured in Ohio and assembled in South Carolina, softeners are backed by a generous 10-year warranty and responsive, knowledgeable customer service. You'll appreciate the care they put into every product they sell.
Final Thoughts
The AquaOX won't rock your world, but it will change how you feel about your water. Made by a home-grown company that cares about your water quality, it protects what matters most — your family and your home.
Frequently Asked Questions
How long does the softening resin last?
AquaOX softeners use only the highest quality resin to reduce upkeep. Self-cleaning, it will last ten years or longer based on your water quality.
How much salt does the brine tank hold?
The extra-large tank holds 300 pounds. Any type will do, but AquaOx recommends using extra coarse softening salt.
Will this system add sodium to my low-salt diet?
It adds about 150mg — about as much as in a tablespoon of ketchup. Most health experts agree the amount is negligible and safe for low-sodium diets.
Compare more top salt-based water softener brands: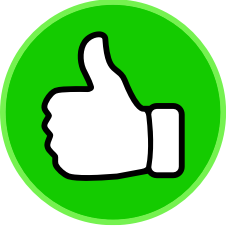 147
people found this helpful. Was this guide helpful to you?