America's tap water is contaminated, but you're not powerless to fix it. Today's home filtration systems use the same powerful technology as treatment plants. You can install them yourself, and they cost just pennies per day to operate — so don't wait another day to get started.
Our research shows that these eight models are effective, affordable and user-friendly. Why worry when you can filter?
Our Picks
Compare different types of water filters to find the best one for your needs:
#1
SpringWell CF

– Best Whole House Water Filter

📝 Type: Carbon + KDF + Sediment| Process: 4-stage | Capacity: 1M gal. | Contaminants Removed: 10+ | Flow Rate: 9-20 GPM | Bluetooth: ✔️ | Warranty: Lifetime | Annual Cost: ~$40 | Rating: 5/5 | Best For: Municipal water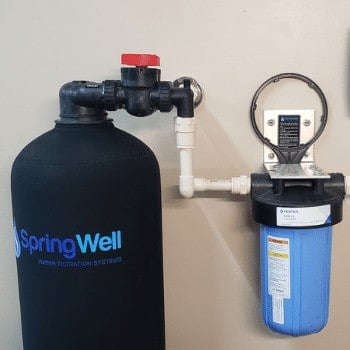 No one does whole-house filtration better than SpringWell.
Advanced technology and old-fashioned quality meet in this one-of-a-kind design.
Features
Patented ActivFlow carbon filtration
Whopping 1,000,000-gallon capacity
Safety-certified components
Sediment prefilter included
Highest flow rate in the industry
Straightforward DIY installation
Lifetime warranty on tanks and valves
Unbeatable 6-month satisfaction guarantee
Use Coupon Code: QWL5 to Save!
---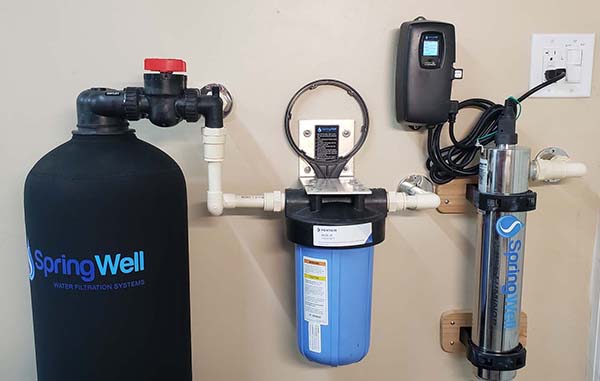 Best for: Families with bad city water who want an affordable, hassle-free alternative to bottled water.
Not best for: Well owners — for well water, you need SpringWell's WS Well Water Filter System.
Pros:
We like that Springwell CF1 eliminates up to 99.6% of harmful chlorine, chloramines, and other contaminants.
Tested and proven ActivFlo technology boosts contaminant reduction rates while still preserving water pressure.
I love that it's very low-maintenance with only a sediment filter needing to be changed every 6-9 months. And, it is also non-toxic and safe for your drinking water – no lead or other chemicals added!
We found the installation to be effortless with SpringWell's optional Easy Installation Kit. Plus, you can purchase with confidence knowing that if you don't like it, you have a full refund option.
Overall, the Springwell CF1 system provides great-tasting water for a fraction of the cost – it's a must-have for every home!
Cons:
Doesn't significantly reduce lead.
My Take
Filtration isn't complicated, so why pay for bells and whistles that don't improve your water quality? If all you need is a whole-house filter to take chlorine and chemicals out of your shower and drinking water, the SpringWell CF1 takes the gold for no-frills filtration. You'll find it at the intersection of budget and performance.
Read our full review: Springwell CF1 Review
#2. WaterDrop – G3P800 Best Reverse Osmosis System
📝 Model: WaterDrop G3P800 | Process: 7-stages |Contaminants Removed: 100+ | Filter Life: 6, 12, 24 months |Flow rate: 800 GPD Testing: NSF Certified | Annual Cost: ~$170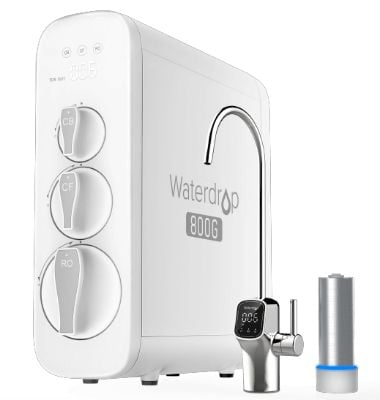 Frustrated with bulky RO filters? Go tankless with the WaterDrop G3P800.
Quite system that can pitcher of water in under 2 minutes.
Features:
High-efficiency RO and UV filtration
Remarkable 800 gallon per day capacity
Minimal maintenance
Third-party tested to NSF/ANSI standards
Painless DIY installation
Low wastewater to clean water ratio
Use Coupon code QWL-10OOF
---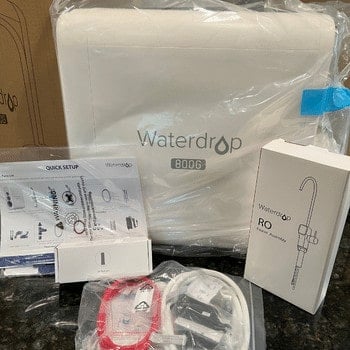 Best for: City water users under frequent boil orders.
Not best for: It's overkill for chlorine reduction.
Pros:
Enjoy pure water on-demand with the WaterDrop G3P800 reverse osmosis system – we tested it and found that it eliminates 99.9% of bacteria, viruses, chlorine, heavy metals and up to 90% of TDS.
Get a cup of filtered water in just six seconds – the brisk flow rate is a real time-saver!
The smart faucet displays the system status at a glance, so you're always in the know.
I love the tank-free design – it saves valuable storage space under my sink.
Low wastewater ratio = better for both the environment and your wallet.
The optional remineralization filter restores healthy minerals and their refreshing flavor.
Installation is a breeze – it only takes 30 minutes or less and the filter changes are super easy!
Cons:
Not recommended for well water
It's on the pricey side.
My Take
You'll never wonder what's in your water again with the G3P800. The combination of reverse osmosis filtration and high-intensity UV light makes water potable without the usual storage tank.
If want an RO filter but you have a garbage disposal under the kitchen sink, it fits and we love ours. Tankless technology is still in its early stages, but we're confident in the advances. It's the future of reverse osmosis filtration.
Read our full review: Waterdrop G3P800 Review
#3.
Clearly Filtered

Water Pitcher – Best Filter Pitcher

📝 Type: Granulated Activated Carbon | Capacity: 10 Cups | Contaminants Removed: 365+ | Filter Life: 100 gallons | Testing: NSF/ANSI Standards 42, 53, 244, 401 & 473 | Cost: $$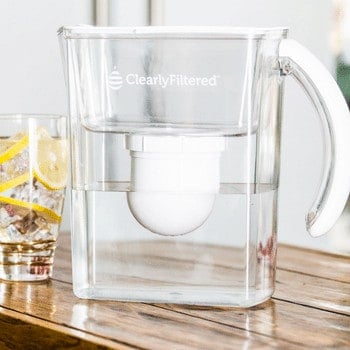 Clearly Filtered squeezed full-sized technology into this pint-sized pitcher.
A powerhouse filter pitcher, it's not your grandmother's Brita.
Features
7-stage filtration eliminates 365-plus contaminants
Large 80-ounce capacity
100-gallon filter life
BPA/BPS-free Tritan plastic carafe
NSF 42, 53, 244, 401 and 473 certified
Limited lifetime warranty
Made in the US
Use Coupon Code: WELCOME10 to Save
---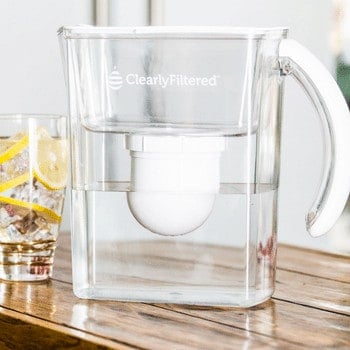 Best for: renters or anyone looking for the a great filter pitcher that will knock out nearly 400 contaminants.
Not best for: Bargain hunters who just need a carbon filter to remove chlorine.
Pros:
I love that the Clearly Filtered Pitcher eliminates all dangerous contaminants, including lead, fluoride, glyphosate, hormones, microplastics, and PFOA that other filters have trouble with.
We like that it holds 10 cups of water – plenty for a family!
The water tastes clean and fresh, just as nature intended.
Safe materials won't leach chemicals or off-tastes into your drinking water.
Long-life filter cartridges mean less maintenance for you.
It has been tested and certified to NSF 42, 53, 244, 401, and 473 guaranteeing its performance.
Plus, it comes with a lifetime warranty and a 30-day money-back guarantee – so it's risk-free!
What's not to love?
Cons:
Costs three times more than the Brita pitcher which can a bummer for most.
Generic aesthetics.
My Take
No water filter pitcher targets as many contaminants as the Clearly Filtered — the competition can't keep up. It won't win any beauty contests, but it delivers the best filtration money can buy in a portable and budget-friendly package. You will not be disappointed.
#4. Big Berkey Water Filter – Best Countertop Water Filter
📝 Type: Carbon + Ion Exchange | Process: Gravity Filtration | Contaminants Removed: 200+ | Filter Life: 1,000 gallons | Testing: Third party tested against NSF 53 Standards | Cost: $$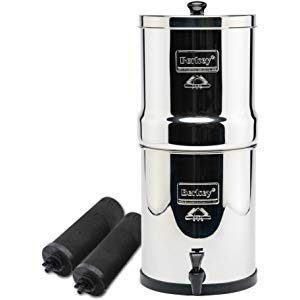 We like the Big Berkey Water Filter because of its stainless steel construction and 2.25-gallon capacity, perfect for home or on the go.
We tested it and were impressed by its speed of filtration and taste.
Reduces 200-plus contaminants.
Optional fluoride and arsenic filters are available.
Large, 2.25-gallon capacity
Industry-leading 6000-gallon filter life
Attractive stainless steel housing
Space-saving footprint
Third-party tested to industry standards
Made in the US
---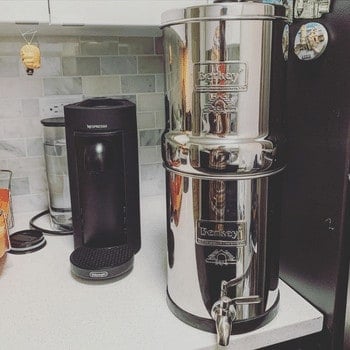 Best for: Renters and nomads who need portable, road-ready filtration.
Not best for: Busy folks — the Big Berkey needs more than the usual maintenance.
Pros:
We like the Big Berkey water filter because it has been tested to reduce over 200 contaminants, including heavy metals and bacteria.
The materials used are built for safety and durability. Plus, the stainless steel housing looks great in any kitchen or living space!
Its long-life filter elements make it ideal for emergency filtration needs.
It's perfect for small-space living – fitting easily into campers and RVs.
Replacement filters are surprisingly affordable, so you don't have to worry about breaking the bank to keep your water clean and healthy.
This filter even breaks down quickly and neatly in minutes for travel. With all these benefits, we're sure you'll love the Big Berkey water filter!
Cons:
Can't be used with salt-softened water
Filters require periodic cleaning to achieve maximum performance.
My Take
Berkey has a few detractors, but most complaints are the result of unrealistic expectations. The Big Berkey requires higher-than-average maintenance but offers better-than-average results.
Throwaway filter cartridges are convenient, but the Big Berkey's ultra-long-life elements make it a favorite in the emergency preparedness community. An effective, efficient and reliable filter, we trust it and so should you.
Read our full review: Big Berkey Review
#5 Clearly Filtered – Best Under Sink Filter
📝 Model: Clearly Filtered | Process: 3-stages |Contaminants Removed: 200+ | Filter Life: 2000 gal. | Warranty: Lifetime Testing: NSF Certified 42, 53, 401 | Annual Cost: ~$170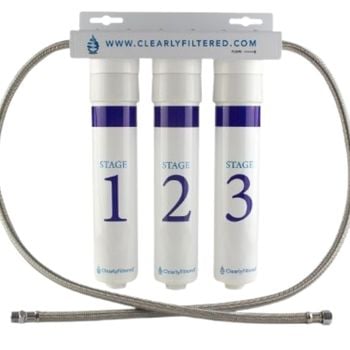 Clearly Filtered perfected carbon filtration. You get RO-level contaminant reduction without limitations.
Features:
Affinity carbon technology
Compatible with any type of plumbing
Quality construction with fewer plastic parts than the competition
2000-gallon filter life
Twist-on/twist-off replacement filters
Minimal impact on water pressure
Third-party tested to NSF standards
Built in the USA
Limited lifetime warranty
Use Coupon code QWL15
---
Best for: Comprehensive filtration for large families, apartments or condos.
Not best for: Well water with heavy sediment should be pretreated first.
Pros:
Get RO-level filtration at a carbon filtration price with this filter.
We are happy to find that performance wasn't an issue with over 200+ contaminants removed.
Filters last a family of 3-4 up to a year or 2000 gallons.
This is a Non-permanent installation that requires no permanent changes to your plumbing system.
Works with your existing faucet, so no issues there.
Does not remove beneficial minerals.
10-minute set-up with nothing but a wrench – it's literally that simple.
Mount it in any way it fits — performance doesn't rely on the orientation.
Cons:
Higher initial price than similar systems in its class.
My Take
The Clearly Filtered is in a class of its own. No ordinary carbon filter, it rivals the contaminant reduction of reverse osmosis systems but without the ecological impact. The price seems high, but in our research, it reflects the performance and material quality. You can't buy a better under-sink carbon filter.
#6 Brita Basic – Best Faucet Water Filter
📝 Type: Carbon Block|Filter life: 100 gal. |Contaminants Removed: 60 |NSF Certified: 42, 53, 401 | Warranty: 2 year | Annual Cost: ~$60 | Rating: 5/5 |Best for: Quick affordable solution to water filtration.
Short on cash? Brita delivers filtered water for less. If you like their filter pitcher, you are going to love how this faucet filter over-delivers.
Features
Reliable activated carbon filtration
Safety-certified components
Fits most standard faucets
100-gallon filter life
Tool-free installation
One-click filter changes
Rust-resistant chrome finish
NSF 42, 53 and 401 certified
Filter change indicator light
---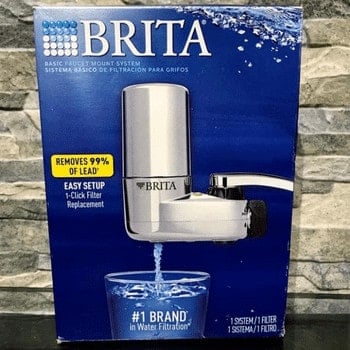 Best for: Quality chlorine filtration on a dime.
Not best for: Well water with serious chemical or biological contaminants.
Pros:
Reduces 60-plus tap water contaminants including chlorine and lead — the water tastes great.
We have peace of mind knowing that this water filter reduces 99% of lead and other heavy metals found in tap water.
We love that it fits standard faucets, and is compatible with both threaded and non-threaded faucets.
Tested to meet NSF standards for water filtration, you can trust in its quality.
Installation takes just minutes—simply attach it to the faucet and you're good to go.
It provides great value, with a long-lasting filter that lasts up to 100 gallons.
The filter indicator lets us know when it's time to replace the filter.
I also appreciate that the Brita Basic Faucet Water Filter is BPA-free and meets all EPA standards for water filtration.
Cons:
Sluggish flow rate leaves you waiting for water.
We noticed that we still can smell some chlorine.
My Take
Brita introduced its first filter pitcher in the 1970s. Now. they've put their award-winning carbon technology in faucet filters. You get the same clean water but on demand from a cost-effective, simple-to-install unit screwed onto your faucet. You won't break the bank with a Brita.
#7. Aquasana AQ-4100 – Best Shower Water Filter
📝 Type: In-line + Shower Head | Filter Capacity: 10,000 gal. |Flow rate: 2.5 GPM | Annual Cost: ~$65 | Warranty: 1 year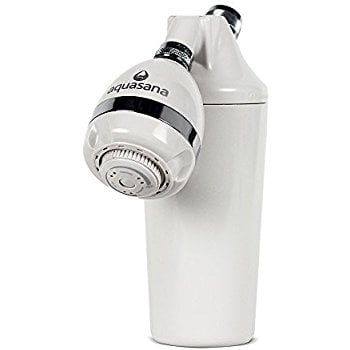 Why shower in water you wouldn't drink? Every day is spa day with the Aquasana shower head filter.
The AQ-4100 combines the benefits of KDF + Coconut shell carbon filtration for the best in contaminant reduction while you shower.
Features:
Fits all standard shower heads
2.5 gpm flow rate
10,000-gallon, 6-month filter life
Simple installation
One-click filter changes
NSF 177 certified
---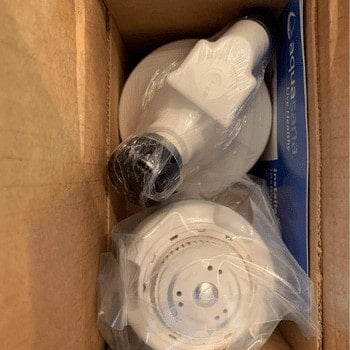 Best for: Removing chlorine from city water that can cause dry-hair, and itchy skin.
Not best for: Well water with sediment will clog this filter prematurely.
Pros:
In testing its performance and found out that it provides a considerable improvement in smell, and clarity of water compared to tap water.
Targets lead, iron and other minerals that affect color-treated hair.
The housing can easily be screwed on and off.
KDF media prevents the growth of mold and bacteria within the filter.
Available with or without a shower wand — you choose.
We like that the filter is good for up to 6 months or 600 gallons of water before it needs to be replaced.
We didn't really notice decrease water pressure.
Multiple massage settings soothe sore muscles.
Cons:
It does kind of look designed with cheap aesthetics
My Take
Showerhead filters offer chlorine-free showers without installing a whole-house filtration system. Low-cost, they're ideal for renters. In our tests, the Aquasana performed as promised — we noticed an immediate difference in water quality. It offers a better shower experience.
Read our full review: Aquasana AQ-4100 Review
#8.
Epic

Pure Nano Water Filter Dispenser

📝 Type: Solid Carbon Block | Capacity: 1.5 Gal. | Contaminants Removed: 200+ | Filter Life: 150 gallons | Testing: NSF/ANSI Standards 40, 42, and 53 | Cost: $$
As versatile as a filter pitcher but bigger, the Epic Pure Nano is just right for thirsty families.
This dispenser doesn't take up much room in your fridge either.
Features
Solid carbon block and nanofiber technology target contaminants, not minerals.
Fast filtration on refills
150-gallon filter life
BPA/BPS-free dispenser
90-day filter timer
Lifetime warranty
Best for: Families who need affordable, high-volume city or well water filtration.
Not best for: Singles and couples might prefer a filter pitcher.
Pros:
Removes 200-plus contaminants including fluoride, arsenic, microplastics, VOCs and PFOA
Eliminates up to 99.999% of viruses, parasites and bacteria — even E coli.
Preserves natural minerals for the freshest taste possible.
Space-saving design tucks neatly into the refrigerator — it's easy for kids to use.
Countdown timer cues you to replace the filter on time.
Unique lid design lets you refill the dispenser without removing the cover.
Mail back four used cartridges for recycling and get a free filter!
1% of Epic Pure's sales support environmental causes.
Cons:
Replacement filters cost almost as much as the entire dispenser.
Independently tested to NSF 42, 53 and 401 standards but not certified.
My Take
The Epic Pure Nano relies on a unique blend of filtration media to reduce a broad range of hazardous contaminants. It's not NSF-certified. But in their testing and ours, it meets or exceeds NSF standards. With more capacity than a pitcher, it takes longer to fill — about 15 minutes to filter a complete batch. But quality filtration takes time, and that's exactly what you get with the Nano.
How We Chose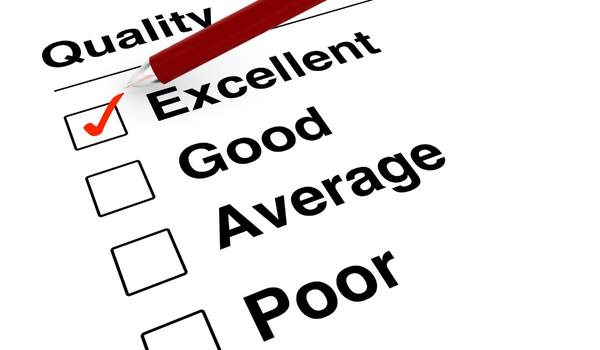 We use more than a dozen metrics to evaluate filtration systems. We research companies, pour through reviews and analyze customer feedback across hundreds of websites.
We verify NSF and WQA certifications — plus we do our own testing under real-world conditions, so you'll know first-hand what to expect. Knowledge is power, and it's our gift to you.
Filtration Capability: We gauged the filters' ability to eliminate diverse contaminants, from sediments to bacteria, to meet the diverse needs of households.
Efficiency: Filters with the most efficient filtration rate, offering both speed and quality, got our nod.
Water Quality: We reviewed the capacity of filters to enhance the taste and odor of water based on customer feedback.
Ease of Installation and Use: A smooth and hassle-free user experience was paramount – from setup to filter changes.
Compactness and Aesthetics: We rated filters on their design, preferring sleek models that complement diverse kitchen spaces.
Warranty and Certifications: Our analysis included a review of warranties and certifications like those from NSF International, backed by user experiences to affirm product quality.
Customer Service: Relying on user feedback, we gauged the quality of customer service to ensure prompt and effective assistance.
Cost vs Value: Cost implications over time, including filter replacements and potential savings on bottled water, played a big role in our evaluation.
Why You Should Trust Us?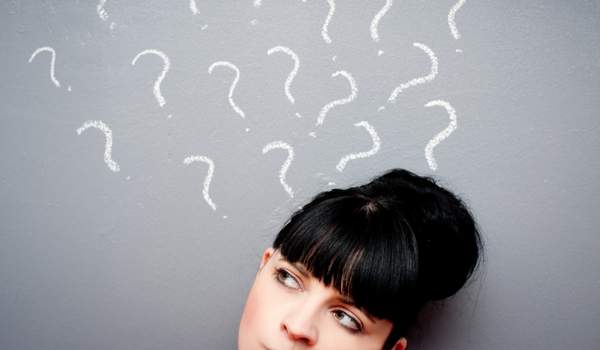 We're not rocket scientists, but we understand the importance of clean water and what it means to you and your family. Our team has decades of experience in the filtration industry.
Our buying guides and product reviews were written exclusively for you — the average consumer who just needs a hand selecting a quality water filter. Your trust is priceless, and we work hard to earn it.
Buyer's Guide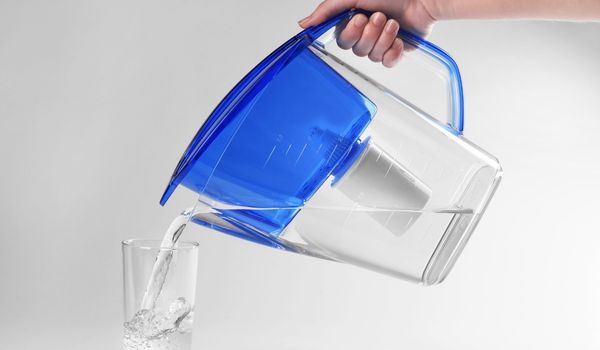 A water filter is your first line of defense against the harmful contaminants in tap water. But there are no fewer than a dozen types of water filters using different filtration methods that only target specific substances. No one model does it all, so we'll help you identify the top rated water filters for your unique filtration needs.
Which Filter is Right for You?
Amazon sells more than 10,000 water filters. If you don't know where to start shopping, you're not alone. So, let's refine your choices based on a few key factors.
Do you own or rent your home?
Whole-house filters are permanently plumbed into your main water line. The return on investment is low if you're in a short-term rental because you can't take it with you.
And if the landlord doesn't approve, you're out of luck. But that doesn't mean you can't buy a water filter — you'll just need a different type. We'll discuss your options in depth.
Water Quality: A filter that doesn't target the contaminants unique to your water supply is a waste of your money. We'll explain more about water quality and testing.
Lifestyle: If it takes more time than you have to maintain a water filter, or it doesn't produce enough filtered water to meet your needs, it's not the right fit. We'll help you find you one that is.
Budget: The perfect water filter for you is one that fixes your water quality issues and fits your lifestyle for a price you can afford. Keep reading — we'll put the puzzle pieces together.
Understanding Water Quality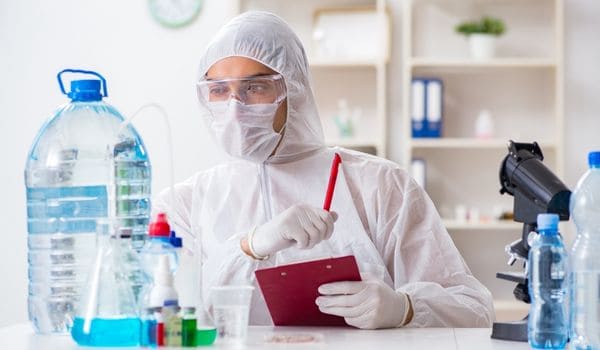 Water quality is the sum of what it contains. The more you know, the easier it is to choose the right water filter.
If you drink city water, your annual consumer confidence report lists the problem contaminants in your water supply from heavy metals and minerals to chlorine and fluoride. It's mandated by the Environmental Protection Agency and produced by your water utility.
If you drink well water, testing is up to you. The CDC suggests annual testing for pH, nitrates, total dissolved solids and coliform bacteria. It's a start, but if your water looks, smells or tastes bad, we recommend the Tap Score Essential Well Water Kit. It tests for 52 of the most common contaminants in well water.
Contaminant Removal Capability
Different types of filters remove different kinds and quantities of contaminants — no one system does it all. Carbon filters, for example, reduce chlorine, lead and volatile organic compounds (VOCs). But sometimes, that's not enough.
In some parts of the country, municipal tap water contains dozens of chemicals and other contaminants from pharmaceuticals to microplastics. The filter you choose should reflect the contaminants in your water supply.
What to Look for in a Water Filter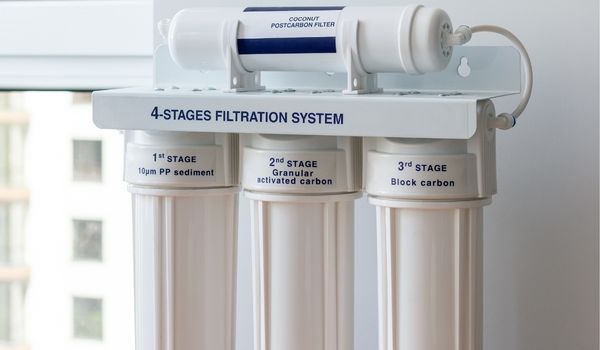 System Type
Navigating the world of water filters can feel like venturing into uncharted territory. But don't worry, we're here to guide you. Water filters mainly break down into two categories: point-of-entry (POE) systems, the guardians of your entire household, and point-of-use (POU) systems, tailored for specific spots.
Let's unpack these, shall we?
Whole-House Filters (POE): Think of these as the gatekeepers. They're directly incorporated into your home's plumbing, ensuring every drop of water, from the bathroom to the kitchen, undergoes treatment. It's the kind of comprehensive care many households opt for.
Spotlight on Specific Outlet Filters (POU): Here's where things get a bit more specialized:
1. Under-Sink Water Filters:
A Closer Look: These are your kitchen's undercover agents, discreetly placed under the sink, primarily serving your drinking and cooking needs.
Upsides: They're budget-friendly, and some are so effective they rival the contaminant removal prowess of whole-house systems. Renting? No worries! Their non-permanent nature makes them renter-friendly.
A Little Caveat: Size. If you're thinking of a reverse osmosis system, know that they might hog a good portion of your under-sink space.
2. Countertop Filters:
Choices: You've got the faucet-attached ones with a hose or the independent, freestanding designs.
Why Consider Them?: These require zero plumbing gymnastics and let you choose based on aesthetics or convenience.
Something to Ponder: Freestanding types mean you've got to refill manually. Opting for the faucet-attached? The hose can be a tad bothersome.
3. Faucet Water Filters:
The Lowdown: Think of these as snap-on accessories for your faucets.
The Bright Side: Easy on the wallet and even easier to install. Got a minute? That's all you need.
Variety: While the basic ones boast carbon filtration, the premium models step it up with microfilters, broadening their contaminant-fighting arena.
4. Filtered Water Pitcher:
How It Works: Gravity does the heavy lifting, channeling water from a cartridge to a reservoir below.
Why We Love It: Pocket-friendly, perfect for on-the-move lifestyles, and hey, some even play nice with dishwashers.
One Tiny Hiccup: Their thirst-quenching capacity can be limited. Big families might find themselves refilling quite often.
5. Refrigerator Filters:
A Peek Inside: These purify your chilled water and ice.
The Good News: No built-in filter? No problem. They can be affixed externally, and it's usually a DIY breeze.
Inside Scoop: They typically run on activated carbon filtration magic.
6. Showerhead Filters:
The Rundown: Attach them to your shower taps, and voilà!
Why They Shine: They're adept at warding off irritants like chlorine, which can be unkind to your skin and respiratory system.
A Handy Tip: If a whole-house filter feels out of reach, pairing this with a faucet filter in the kitchen can be an economical workaround.
7. Water Bottle Filters:
On-the-Move Solution: It's like having a mini-filter pitcher you can tote around.
Cool Features: They work on a fill-and-go principle. Brands like Brita have aced this, offering both bottle filters and pitchers.
Filtration Methods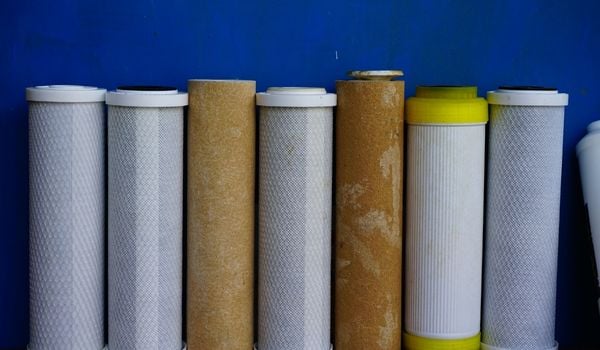 Alright, journey with me as we plunge into the fascinating world of water filtration methods. Here's what's going on behind the scenes when you turn that tap:
1. Adsorption
Breaking It Down: Imagine a social gathering where contaminants are irresistibly drawn to a charismatic host – that's activated carbon for you. This host, with its vast surface area, effortlessly attracts chlorine, lead, and even tricky chemicals like trihalomethanes.
Variations on a Theme: Not all activated carbon is cut from the same cloth. Its effectiveness varies based on how it's activated and enhanced. For instance, catalytic carbon, supercharged with iron hydroxide, has a particular flair for bonding with tricky contaminants. Blending carbon with KDF media? That's how you get a lead-reducing superstar.
Beyond Carbon: While carbon is a popular choice, it's not alone in the adsorption party. Enter activated alumina. It's on a mission to tackle fluoride, arsenic, and selenium.
2. Reverse Osmosis (RO)
The Basics: Think of RO as a meticulous bouncer at a club, letting in only the tiniest, approved molecules through its semi-permeable membrane.
Performance Report: RO systems are the crème de la crème of filtration, targeting a vast array of contaminants. They do, however, need backup when it comes to sediment and chlorine. So, most RO systems bring along friends in the form of sediment and carbon cartridges.
The Trade-Off: They're economical and effective, but, like any process, they have their quirks. They tend to be a tad wasteful, producing two gallons of wastewater for every pure gallon. Yet, for some households, it's the filtration knight in shining armor.
3. Distillation
Ancient Wisdom: Distillation is like the wise old sage of filtration, having been around for ages. The process involves boiling water and capturing its purified essence as it condenses.
What's The Catch?: While cost-effective, it's not the most energy-efficient kid on the block. Plus, it's a tad slow, producing a limited daily output. Yet, its water purity is unparalleled – perfect for specific medical equipment.
4. Nanofiltration
The Lowdown: This is RO's cousin with an eco-friendly twist. It provides similar filtration without wasting water or stripping away those delicious natural minerals.
5. Ion Exchange
Magic Beads: Picture beads with a magnetic personality, attracting opposites. That's what these electrically charged resin beads do, targeting specific contaminants.
Real-World Example: Take water softeners. Their beads are fixated on hard minerals, trapping them until a saltwater wave sets them free.
The Blend: Some genius decided to mix ion exchange media with carbon, resulting in enhanced filtration. Brita's standout performance? This blend is its secret weapon.
6. Water Conditioning
Reimagining Hard Water: Water conditioners don't kick out hard minerals. They're more like life coaches, changing these minerals' attitudes so they can't cause limescale mischief.
The Perks: Eco-friendly, salt-free, and efficient. A bit of a green warrior in the filtration world.
7. Ultraviolet (UV) Light
Nature's Disinfectant: If filtration methods were superheroes, UV light would be the one with pathogen-zapping powers. It doesn't just remove them; it neutralizes them, ensuring they can't reproduce or harm.
Backup or Lone Ranger: Whether you use it solo or alongside other filters, UV guarantees a glass of potable refreshment.
Filter Capacity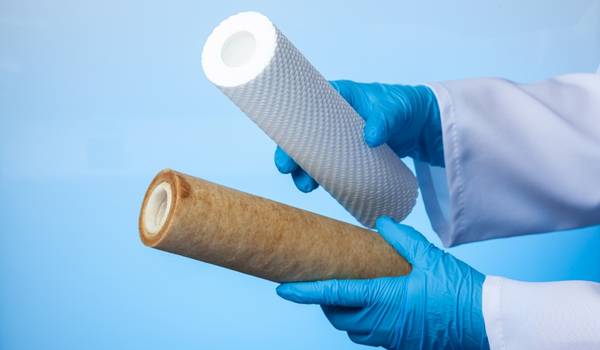 Understanding a filter's capacity isn't just about numbers; it's about knowing how long it's going to faithfully serve you with clean water. A filter's capacity, measured in gallons, tells you how much water it can purify before it politely asks for a replacement.
The Long and Short of It: While high-capacity filters might hang around longer, providing endless gallons of pure water, their low-capacity counterparts are initially lighter on the wallet but require frequent substitutions.
A Personalized Approach: Tailor your choice based on your household's thirst. While a single individual might get cozy with a six-month lifespan from a faucet-mount filter, bustling families might just need to have a stockpile of replacements.
Unpacking Flow Rate
Flow rate isn't merely about water cascading from your taps; it's about maintaining that invigorating pressure in your showers and efficiency in your appliances.
Balancing Act: While industry averages for whole-house systems hover around 6-7 GPM, stellar units offer up to 10 GPM or more, ensuring your showers remain spirited and not a mere dribble.
Pace Yourself with POU: For point-of-use filters like those in refrigerators and faucets, a gentle 0.5-0.75 GPM is usually ample, striking a balance between efficacy and water conservation.
The Influencers: While aspects like plumbing size and incoming water pressure play roles in determining flow rate, the pivotal actor here is the filtration method. Some methods, like loose granular carbon filters, simply allow water to glide through more liberally compared to, say, a meticulous reverse osmosis membrane.
Navigating Installation & Maintenance
Embarking on a DIY installation journey can be both rewarding and economical, saving you a pretty penny (think $1000 or more) when installing a water filtration system.
Skill Levels: A knack for plumbing becomes crucial when installing whole-house filters. Conversely, assembling under-sink filters, faucet-mounts, and pitcher filters is typically a breezy affair, even for those not so technically inclined.
Maintenance Milestones: The upkeep journey varies. Some companions, like water conditioners, pride themselves on being low-maintenance with their self-cleaning capabilities. Others may periodically seek your attention for a filter change or a quick check-up, ensuring they're performing at their peak, providing you with that pristine drop every time.
Remember: navigating through these aspects is akin to crafting a personalized water filtration journey, ensuring every drop aligns with your needs and lifestyle. Let's continue to dive deeper together into the world of water filtration, shall we?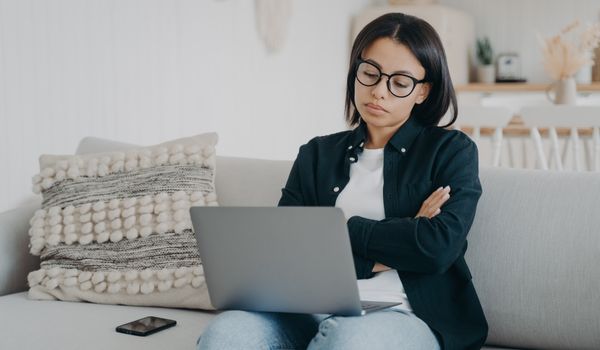 Things to keep in mind:
Most filters need changing as follows:
Water softener resin every 5-10 years
Whole-house carbon media every 10-15 years
Reverse osmosis membranes every 3-5 years
Faucet filters every 1-6 months
Refrigerator filters every 6-12 months
Countertop filters every 3-6 months
Showerhead filters every 3-6 months
Filter pitcher cartridges every 1-3 months
Water bottle filters once a month
UV lightbulbs every 12 months
Replacement Filter Costs
The cost of replacement filters contributes to the annual operating cost of a filtration system.
On average, here's what you'll spend annually:
Reverse osmosis membranes — $75-$100 per unit
Whole-house carbon media — $150-$300
Water softener resin — $400 every 7 years
Faucet filters — $30
Refrigerator filters — $60
Countertop filters — $80
Showerhead filters — $80
Faucet filters — $70 a
Filter pitcher — $80
Water bottle filters — $70
UV filters — $50
Maintenance costs add up, but it's a fraction of what you'd pay for bottled water. A single cartridge can replace thousands of single-serve water bottles. It's a bargain for you and the planet.
Filter Certifications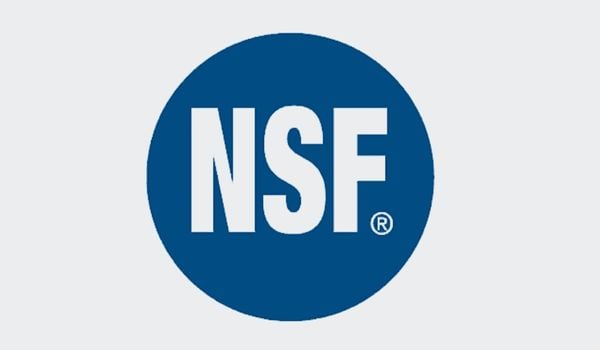 Certifications are the best assurance you have that filters are safe and effective. The two most pertinent are:
NSF Certifications
The National Sanitation Foundation is a non-profit organization that tests water filters for quality and performance. Certified models are independently tested and guaranteed to perform as advertised.
Of the dozens of standards, these are the most reassuring:
NSF 42 for chlorine reduction
NSF 44 for water softeners
NSF 53 for contaminants with adverse health effects, like lead
NSF 58 for reverse osmosis water filters
NSF 177 for showerhead filters
NSF 401 for emerging contaminants
NSF P473 for the removal of forever chemicals including PFOA and PFOS
WQA Certifications
Like the NSF, the Water Quality Association tests and certifies water filters. The standards are similar, but the WQA also considers environmental impact.
Gold Seal filters are performance-certified. Models with sustainability certification are money-savers. They use less energy and produce less wastewater than similar filters.
Understanding Warranties
A good warranty protects your investment if something goes wrong. But it's critical to read the fine print.
Leading water filtration brands have comprehensive warranties that cover both parts and performance — if your six-month filter only lasts three, you have recourse. But because water quality is so variable, most warranties only apply to defects in workmanship and not normal wear and tear.
Questions you should ask yourself include:
Who pays for return shipping if the filter is defective?
Does DIY or outdoor installation void the warranty?
Does the warranty cover both parts and labor for repairs?
Some manufacturers offer extended warranties for an additional fee. It's an option worth considering if you're on a strict budget.
Frequently Asked Questions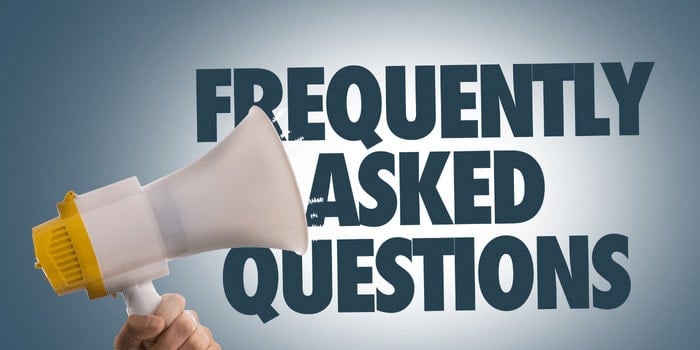 Should I filter tap water?
City water may contain contaminants that can be unhealthy and tasteless. Even disinfectants can have adverse effects. Lead contamination is common in older communities, and water treatment errors occur. We'd rather be safe than sorry – invest in a filter to ensure your health and safety.

Do I need to filter well water?
Well water is synonymous with purity, but the truth is — groundwater can be as contaminated as city water. At a minimum, you'll likely need a sediment filter to remove sand, dirt and silt.

But well water can also contain bacteria, parasites, hard minerals, arsenic and chemical contaminants. Most well owners have some type of water filter.
Which water filter is best of all?
The best filter is an affordable water filter that removes target contaminants. Price doesn't always reflect quality, but you won't go wrong with an NSF-certified filter backed by a company with a proven track record.

Among whole-house filters, SpringWell CF Series filters are top performers. The Clearly Filtered 3-Stage under-sink system is a premium POU option.
What's the best filter to treat well water?
For safe yet dirty well water, a sediment filter will do the job. But if it tastes bad, carbon filtration is recommended. For bacteria, chlorine injection systems and reverse osmosis filters with a UV light work best. Hard water requires softeners or TAC conditioners. With so many options, there's always a solution.
Is there anything better than Brita Filters?
If you need broader filtration than the Brita filter offers, the Clearly Filtered pitcher is the top-dog for overall contaminant removal. Or you could upgrade to a countertop filter like the Big Berkey or the Epic Nano.
Do water filters really work?
Not only do water filters work, but they work well. The filtration brands rely on the same technology used by treatment facilities. If you buy smart, you won't be disappointed.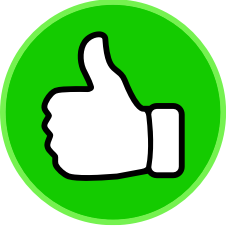 107
people found this helpful. Was this guide helpful to you?