Last Updated on November 11, 2023 by
Ava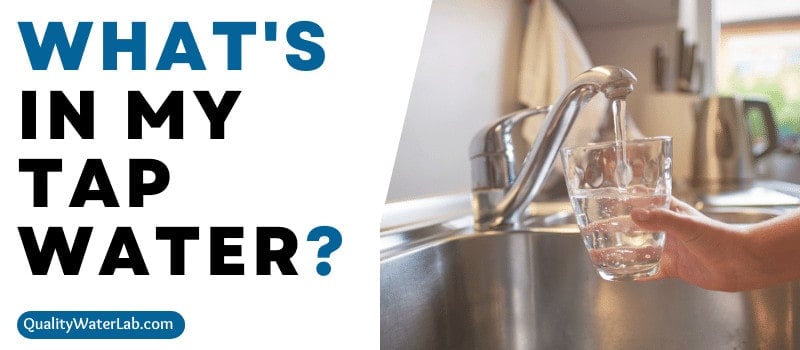 Tap water looks pure, but what you can't see may shock you. Did you know that it could contain hundreds of invisible toxins?
American water quality is second only to Finland's, but it's taken a hit recently as new contaminants and infrastructure failures emerge.
If safe drinking water is important to you, it's better to know what you're facing than to hide from the facts.
Together, let's explore the hidden dangers lurking in your tap water and what to do about them. You are not powerless.
What Is a Water Contaminant?
The word contaminant is scary, but don't let it intimidate you. The Environmental Protection Agency, the government body responsible for water safety, defines a contaminant as "any physical, chemical, biological or radiological substance in water." No matter how benign, everything in water is called a contaminant because it makes the risk level easier to classify.
The Environmental Protection Agency and the Safe Drinking Water Act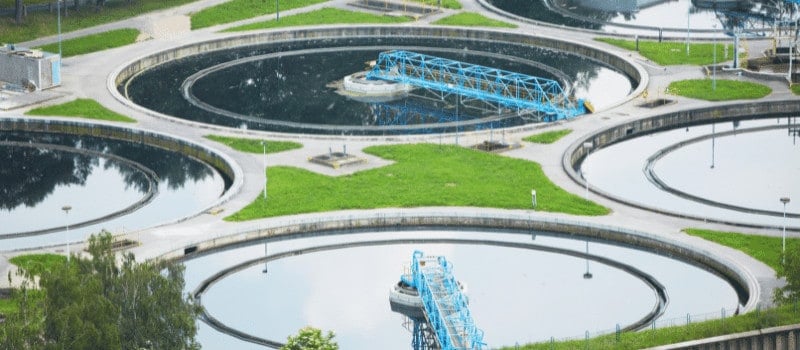 Under the Safe Water Drinking Act, the EPA established two sets of drinking water standards:
National Primary Drinking Water Regulations (NPDWRs)
Primary drinking water standards protect public health by limiting the levels of 90-plus harmful contaminants in tap water. Legally enforceable, they apply to all public drinking water systems.
National Secondary Drinking Water Regulations (NSDWRs)
Secondary regulations govern aesthetic contaminants — substances that make water look, smell and taste bad but are not necessarily toxic. Community water systems are encouraged to comply with secondary safety standards, but they're non-enforceable at the federal level. Some states, however, have made them binding.
The EPA also tracks unregulated contaminants, monitoring levels closely. Those that pose a health risk are subject to further study as "emerging contaminants." Some on the watch list now include pharmaceuticals, Bisphenol A (BPA) and microplastics.
Maximum Contaminant Levels Vs Maximum Contaminant Level Goals
The EPA sets maximum contaminant levels (MCLs) for many but not all substances in drinking water. For others, they've established maximum contaminant level goals (MCLGs) — guidelines that better reflect the latest research into water safety and human health.
The transition from goals to enforceable maximums can be slow because of the cost to communities. Upgrades to our water treatment infrastructure will take decades to complete and require billions in funding. Until standards catch up to the science, it's up to consumers to differentiate between legal and safe levels of contamination.
Is Well Water Regulated?
Private well water is not regulated by the EPA. The United States Geological Survey (USGS), however, monitors groundwater quality and helps well owners learn about common contaminants in their area.
What Is Added to Tap Water?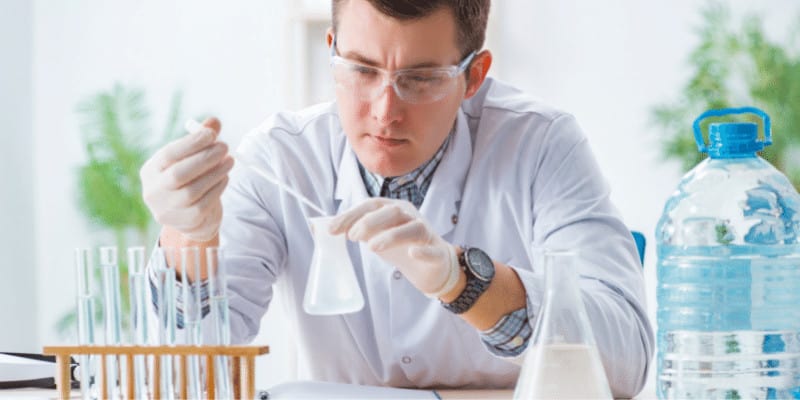 Mother Nature isn't the only source of drinking water contaminants. Community water systems add:
Chemical Disinfectants
Americans' drinking water quality is among the best in the world because it's disinfected with chemicals. Chlorine is added to public water supplies to kill germs and mitigate bacterial growth in underground service lines.
Fluoride
More than 60-percent of public water systems nationwide add fluoride to prevent tooth decay. Is it safe to drink? Most research suggests it is, but some studies point to adverse health effects.
Corrosion Inhibitors
Older service lines in many communities contain lead. Though toxic, it's relatively stable unless pipes corrode. Under the EPA's Lead and Copper Rule, corrosion inhibitors are added to water to slow the deterioration of metal pipes and prevent lead poisoning.
The 15 Most Common Tap Water Contaminants
Of the hundreds of possible contaminants in drinking water, these are the fifteen most likely to be in yours.
#1 Chlorine
Chlorine is the most common disinfectant used by public water systems. Most of it evaporates as water travels through service lines, but some residual always sneaks into your cup.
Up to 4 mg/L is safe, but the higher the level, the more likely you'll experience adverse effects from dry skin to a strong chemical taste in your drinking water.
Long-term, persistently high levels of chlorine are linked to bladder cancer, but the health risks should be kept in perspective. Millions die worldwide in developing countries because they lack water sanitation. The benefits of disinfection are undeniable.
#2 Chloramine
Chloramine is an alternative disinfectant some water systems use. Cheaper and less reactive than chlorine, it doesn't evaporate as fast for longer-lasting protection.
Similar in taste and odor, up to 4 mg/L is safe to drink. The same water filters that remove chlorine, however, may not reduce chloramine, so it pays to know which disinfectant your local water system is using.
#3 Trihalomethanes
Trihalomethanes are chlorine byproducts, a group of four chemicals — chloroform, bromoform, bromodichloromethane and dibromochloromethane — formed during the water treatment process.
The problem with trihalomethanes is that they're absorbed through the skin, so both your drinking and bathing water are affected. Linked to health conditions from liver disease to colon cancer, elevated levels of THMs have been found in dozens of major water systems.
The EPA limits the total concentration of trihalomethanes to 80 parts per billion — but not all tap water makes the grade.
#4 Arsenic
According to the World Health Organization, arsenic is the world's most common groundwater contaminant. Naturally occurring and human-made, it's found in many large aquifers.
Industrial use of arsenic is now limited, but arsenic-containing products such as pressure-treated lumber remain ubiquitous and will continue to contribute to groundwater contamination for decades.
Known to cause cancer and cardiovascular disease, arsenic is so devastating to the human body that the EPA lowered the drinking water standard from 50 parts per billion (ppb) to 10 ppb in 2002 despite the cost to local utilities. The USGS estimates that up to 7 percent of US wells contain more than 50 ppb.
Read: How to test for arsenic
#5 Lead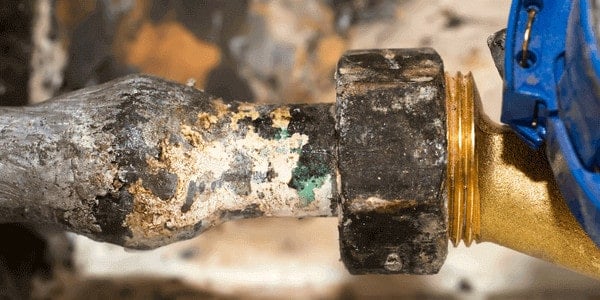 Lead is a naturally occurring element with unique properties that once made it ideal for plumbing applications. Rare in ground and surface water, lead pipes are the source of most contamination.
Many older communities have lead service lines and homes built before lead was banned in 1976. Corrosion inhibitors added by your local water supplier reduce the concentration of lead in drinking water, but no amount is safe.
A toxic metal, lead is a leading cause of developmental disabilities in children and reproductive problems in women of childbearing age. The maximum contaminant level goal for lead is zero, but the enforceable limit is 15 ppb.
Further reading: Signs of lead in my tap water
#6 Sediment
Sediment is particles of dirt and rust that can make your water cloudy. Most city water sediment is rust from aging pipes, while well owners have dirt, silt and other organic material to contend with.
Primarily an aesthetic contaminant, sediment is relatively harmless but unpleasant to drink and harmful to your water-using appliances. In rare cases, however, it may harbor toxins from larger particles of lead to bacteria.
#7 Fluoride
Fluoride is abundant in the Earth's crust, but it's geographically confined. Most exposure comes from the fluoride added to drinking water.
Controversial, fluoride has proven dental health benefits, but risks are emerging. One study shows significantly higher levels of thyroid disease where fluoride concentrations exceed 2 mg/L. Other research suggests higher rates of ADHD among children exposed to fluoride in utero.
Federal regulations limit fluoride to 4 mg/L, but that's too high according to health and safety advocates like the Natural Resources Defense Council. In response, the EPA set a secondary maximum contaminant level goal at 2 mg/L with some states opting for less.
#8 Total Dissolved Solids (TDS)
TDS is the total level of dissolved substances in water. All dissolved solids from chemicals to microbes are included, but most of it is calcium, magnesium and other minerals essential for human health.
The higher the level is, however, the more likely your water contains unwanted toxins. High mineral content also contributes to limescale, a build-up of calcium-rich sludge that can damage your plumbing system and appliances.
The maximum contaminant level goal for TDS is 500mg/L or less. Water with concentrations above 1000 mg/L is unfit for human consumption.
Further reading: TDS Meters
#9 VOCs
Volatile organic compounds (VOCs) are human-made chemicals used to manufacture a broad range of consumer products from furniture to printer ink. Common in the water supply due to industrial pollution and poor waste management practices, VOCs and other chemicals are America's next public water crisis.
More than 65 volatile organic compounds are currently regulated by the EPA, each with a separate maximum contaminant level based on its health impact. But many more remain on the watch list.
Further reading: what are VOC's in water
#10 Tannins
Tannins are compounds created by decaying vegetation. Primarily an aesthetic issue, they're common in private wells. Unregulated, tannins alone are not harmful, but they're often present in water containing silt which is known to conceal bacteria.
#11 Pesticides and Herbicides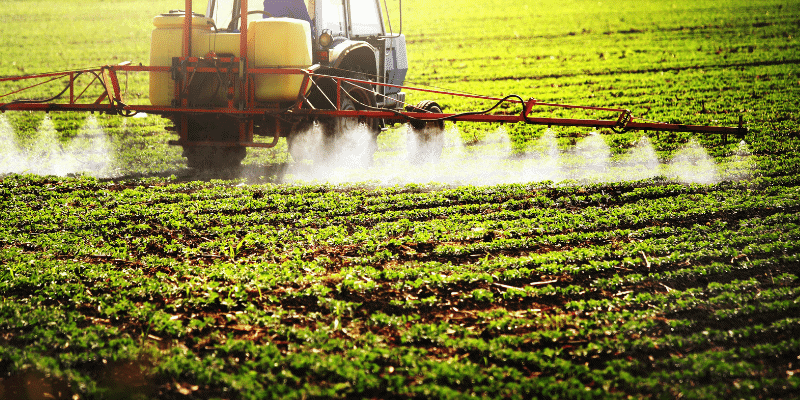 A common source of chemical water pollution, pesticides and herbicides are linked to health issues from early-onset Parkinson's disease to cancer. Sprayed on crops, golf courses, parks and roadsides, they leach into ground and surface water through runoff.
Balancing the benefits of pest control with the need for clean water, the EPA re-evaluates pesticides and herbicides every 15 years, adjusting the maximum contaminant levels as science evolves.
#12 Perchlorate
Perchlorate is a water-soluble chemical used to make pyrotechnics and rocket fuel. Found nationwide, high concentrations are prevalent in the Southwest United States where weaponry was once heavily tested. Associated with iodine deficiency, perchlorate can affect your thyroid gland.
The EPA does not regulate perchlorate in drinking water, in part because affected states have established maximum contaminant levels. They do, however, assist with soil screening and cleanup of contaminated sites.
#13 PFAS
Per- and polyfluoroalkyl substances, known as PFAS, are found in tap water throughout the world. Used in an extensive range of household products, from non-stick frying pans and curling irons to cosmetics and microwave popcorn bags, they're an environmental nightmare. So-called forever chemicals, they linger in the environment for decades where they can cause reproductive and immunological disorders.
Emerging contaminants, PFAS are not yet regulated at the federal level, but the EPA is helping states establish standards. The non-enforceable advisory level is 70 parts per trillion (ppt).
See our PFAS water filter systems
#14 Nitrate
Nitrate is a compound formed when nitrogen combines with oxygen or ozone. Released by plants, animals and chemical fertilizers, high levels are dangerous for infants and pregnant women. The maximum contaminant level is 10 mg/L.
#15 Pharmaceuticals
Pharmaceutical levels in public water sources are rising. Medicines from aspirin and acetaminophen to hormones and narcotic pain relievers have been found in most tap water.
Sources include drug manufacturing facilities, animal feedlots and human waste. The EPA recognizes pharmaceuticals as an emerging contaminant, but no maximum contaminant level has been set as they continue to work with other agencies to determine their risk to human health.
How Do I Know if My Tap Water Is Contaminated?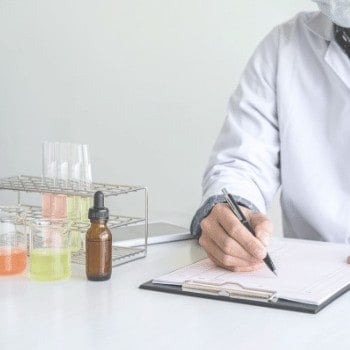 Common symptoms of contaminated water include foul flavors and odors. But it may surprise you to learn that you can't see, smell or taste the most dangerous toxins in your drinking water. Tannins and sediment put on a show, but heavy metals like lead, are tasteless, colorless and odorless.
The only way to know what's in your drinking water is to have it tested. We'll show you how.
Testing Your Tap Water Quality
City water is regularly analyzed and generally safe to drink, even if it's not perfect. Ask your supplier for a copy of your annual consumer confidence report. Mandated by the EPA under the Safe Drinking Water Act, it lists contaminant levels in your local tap water supply.
Lead is the exception. Since contamination occurs after water leaves the treatment facility, and community surveillance is limited, independent testing is your best bet. Free tests are offered in some urban areas where lead is problematic. Other cities offer testing for a small fee.
If you drink from a well, having your water tested is up to you. The CDC suggests annual testing for:
pH
Nitrate
Coliform bacteria
Total dissolved solids
States and local health departments have additional recommendations based on local geology, your water source and the industrial and agricultural activity in your watershed.
Whether you're worried about one contaminant or dozens, there's a wide range of affordable home testing options. DIY test strips check for up to 20 contaminants for a few dollars. But we like SimpleLab's Tap Score test kits because they're comprehensive and foolproof for the first-time user.
Choose from single contaminant tests or affordable panels curated for city or well water. Just send them a sample of your tap water and within days, you'll receive results and guidance on what to do next. SimpleLab partners with certified drinking water laboratories for the most accurate, actionable results.
See our best water test kits
Reducing Exposure to Tap Water Contaminants
The health effects of contaminated water are cumulative, so the less of it you drink, the better. To reduce your risk of exposure:
Buy Bottled Water
Drinking bottled water may seem like the obvious solution to dirty tap water, but it has pros and cons. It's simple to reach for, but it's expensive to buy, heavy to carry and a hassle to store.
Bottled water is an excellent short-term solution if a water test reveals worrisome results. But long-term, it's bad for the environment and worse for your wallet.
Install a Water Filter
Home water filtration is an economical alternative to bottled water. From budget-friendly filter pitchers to whole-house water filters and softeners, there are options for every need and budget.
For as little as $200, an undersink reverse osmosis system tackles the toughest tap water toxins from chemicals to heavy metals without plastic waste and you can enjoy clean water right from the tap.
The Bottom Line
Americans' tap water needs improvement. But until safe drinking water is a national priority, the best defense against contaminants is knowledge and the power that comes with it.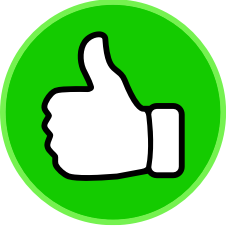 106
people found this helpful. Was this guide helpful to you?