Last Updated on December 17, 2022 by
Ava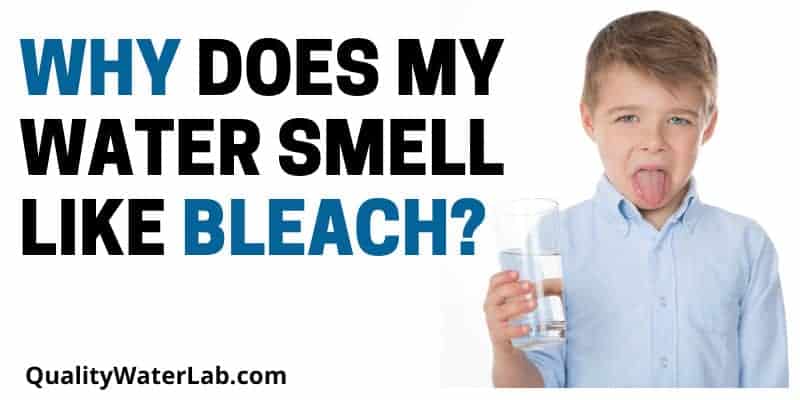 If your water smells like bleach, and you're guessing that chlorine is to blame — you're probably right. But the root causes of chlorine odor aren't always as simple as they seem. In this guide, we'll help you diagnose the bleach smell and show you how to remove chlorine from your drinking water once and for all. Better water quality could be just days away.
Key Takeaways:
Chlorine is used by the water department to disinfect public water, and it can give off a bleach-like odor.
Corrosion of metal pipes in the plumbing system could be releasing chemicals into your water and causing the smell.
In some communities, sodium hypochlorite may be added to municipal drinking water for additional disinfection.
If there's an issue with the water heater, it could be producing hydrogen sulfide gas, which has a smell similar to bleach.
Why Does My City Water Have a Bleach Smell?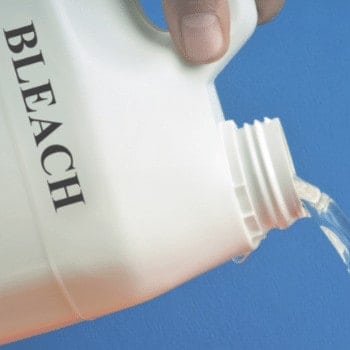 The US owes its water safety to surface water treatment rules — regulations requiring that all municipal water supplies be treated with bleach-like disinfectants to kill pathogenic bacteria.
It's off-putting, but it's better to smell chlorine than to contract waterborne diseases. Still, it's not a perfect system.
The Environmental Protection Agency set the Maximum Residual Disinfectant Level (MRDL) for tap water at 4 parts per million, placing the burden on water treatment plants to use only as much chlorine as necessary. But it's an imperfect science in which there are many factors involved.
Did you know that chlorine concentrations decrease as water flows further away from the source? Or that disinfectants are more effective in warm weather and less powerful when the water supply is alkaline?
If your tap water always smells like bleach, chances are it's overchlorinated. Water treatment plants add only the amount of chlorine necessary to kill biological contaminants, but if testing shows bacteria counts are high, they'll err on the safe side and add more. When the problem is consistent, you may smell chlorine every day.
If your water has a strong chlorine smell intermittently that dissipates quickly, the problem is likely municipal water shock chlorination. Since chlorine evaporates as it travels to your home, your local water company occasionally "shocks" water supply lines by adding extra chlorine to discourage the growth of microbes and organic material. It's a normal part of the water treatment process that also helps keep your plumbing system clean.
Why Does My Well Water Smell Like Bleach?
Research suggests that 40 percent of US wells are contaminated with E. coli, so many homeowners choose to shock their wells or use a home chlorinator.
If you manually added chlorine bleach to your well, expect a strong odor for a few days — run water for 15-20 to get rid of the bleach smell faster. But if you use a chlorinator and your tap water suddenly smells like chlorine, your system could be pumping out too much.
How does that happen? There are a few reasons. The concentration of bleach could be too high — empty the system and remix the solution.
Like all equipment, a malfunction is also possible, so call a professional if the problem continues. Chlorinated water protects you from disease, but it's risky in large amounts, so it's better to be safe than sorry.
Is Drinking Water with a Bleach Smell Safe?
Chlorine is classified as a skin and respiratory irritant. Public water systems are careful to add only the prescribed amount and will issue warnings to not bathe in or drink water if chlorine levels are dangerously high.
If an underground main, for example, burst, allowing bacteria into the water system, shock chlorination may result in above-recommended levels for a few days. Just one milligram more chlorine than normal can make drinking water smell like chemicals.
In general, it's safer to drink tap water with too much chlorine than not enough, but high levels are associated with skin, eye, respiratory and gastrointestinal irritation. Studies link long-term exposure to bladder cancer. Overchlorinated water is also bad for aquariums, pet reptiles and houseplants.
If your tap water supply smells like bleach but it's still palatable, it's probably safe to drink, but the chlorine levels may be too high. The next step is to test your water and find a solution.
Testing Your Drinking Water for Chlorine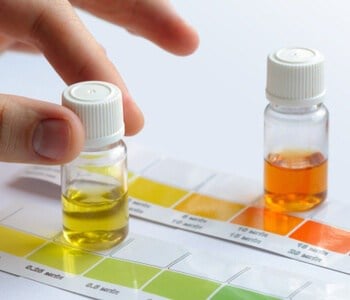 Home water testing kits for chlorine are cheap and readily available. You can use the same test strips or liquid reagent kits used to check chlorine in swimming pools. The results, however, can be tricky to interpret.
There are three types of chlorine tests:
Combined Chlorine
When chlorine is added to water, it forms hypochlorous acid which kills disease-causing microbes. Called "combined chlorine," it's effectively spent after it's bound itself to contaminants.
Free Chlorine
The amount of chlorine that remains available to disinfect water is called residual or "free chlorine." In pools and well water, a little is a good sign because it guarantees that enough was added to kill microorganisms.
But too much means you're overdoing it. Remember that in city water, residual chlorine is limited to 4 parts per million. Ideally, combined and free chlorine concentrations should be nearly identical.
Total Chlorine
Together, both types of chlorine are called "total" chlorine. Since both contribute to chlorine taste and odor, it's the only test you should need for city water.
You can purchase test kits that only check for total chlorine, but you may pay more for them than the mass-produced multi-test kits designed for pools. We recommend the pool strips because they're cost-effective but be sure to read them properly.
Alternatively, you can have your water laboratory tested — it's a good idea if you want to check for other contaminants. We like SimpleLab's Tap Score because it's quick, accurate and convenient.
Just send them a sample of cold water. You'll have results in a few days including guidance on selecting a water filter if you need one.
How to Fix Tap Water that Smells Like Bleach
Boiling water removes chlorine. Letting it sit in the refrigerator for at least two hours will also do the trick. But for water that persistently smells like bleach, neither is a convenient long-term solution.
But the good news is that most water filters make quick work of disinfectants. Let's review your options.
#1 Carbon Filters
Almost any carbon filter from refrigerator filters to whole-home filtration systems will remove chlorine. But while most public water systems still use chlorine as their primary disinfectant, some have switched to less expensive, more stable chloramines.
The difference is moot when it comes to odor — both make water smell of bleach. But if you opt to filter your tap water, only catalytic carbon eliminates chloramines. Chemically enhanced for better adsorption, it also boasts higher chlorine removal percentages than an ordinary carbon water filter.
#2 Distillers
Distillers capture clean steam from boiling water, condensing it into drops that are collected in a fresh water reservoir. If your tap water smells like bleach, it's an inexpensive solution.
Distillation is among the world's oldest and most effective water purification methods, but home distillers have a limited capacity. Most can only produce a few gallons of clean water per day.
#3 Reverse Osmosis Systems
A reverse osmosis filtration system consists of carbon filters plus an RO membrane for maximum filtration of chlorine, chloramines and other harmful contaminants. There's no better way to improve your water quality.
But most RO filters are countertop or undersink systems that only purify water from one faucet. So, what can you do if chlorine in the shower is irritating your skin? Consider a shower head filter. Packed with carbon, it removes chlorine for a few cents per day.
Choosing a Quality Filtration System
Many water filters claim to remove chlorine, but some are better than others. Models that eliminate "up to" 99 percent of chlorine may only remove a trace amount while filters that remove 99 percent "or more" are top performers.
The best way to protect yourself against poor quality filters is to choose only models certified by the National Sanitation Foundation. NSF-certified products are independently tested and guaranteed to work as advertised.
Frequently Asked Questions
Is it safe to drink public water that smells like Chlorine?
The short answer is, yes, it is safe to drink public water that smells like chlorine. Chlorine is a common disinfectant used in public water systems, and it can create an odor that some people find unpleasant. However, chlorine is highly effective at killing bacteria and other harmful microorganisms, making public drinking water much safer to consume than untreated.
How do you get the bleach smell out of tap water?
You can remove the smell of bleach from your water through a carbon filtration system commonly used in filter pitchers, or inline water filters connected to the tap.
What neutralizes bleach in tap water?
Bleach can be neutralized in tap water by adding an acid such as vinegar or lemon juice. The acid will react with the bleach and cause it to break down into harmless components. Additionally, baking soda can be added to help buffer the pH of the solution and further reduce the concentration of bleach left in the water.
Can you boil bleach out of tap water?
The quick answer is yes, you can boil bleach out of tap water. Boiling tap water for 15 mins will help release chlorine and other contaminants, including bleach. The heat will also kill any microbes in the water as well.
Final Thoughts
Chlorine is a lifesaver, but all chemicals have risks. If your water contains more residual chlorine than it should, why chance it? Chlorine-free water is not only odor-free, but it tastes fresher and is safer to drink.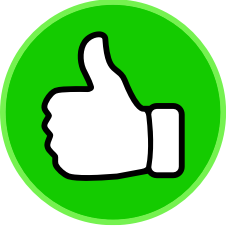 83
people found this helpful. Was this guide helpful to you?