PFAS are the latest in a long list of hazardous chemicals to contaminate our water supplies. Cleanup will last decades, so there's no relief in sight. If you've had enough of the fear and frustration, it's time to take charge of your water quality with a home filtration system. Our research shows — these are the best that money can buy.
Expert Picks
When it comes to removing PFAS from your drinking water, it's important to choose a filter that specifically targets these chemicals. Look for filters certified by NSF International or Underwriters Laboratories (UL) that are designed to remove PFAS. However, keep in mind that no filter can completely eliminate all traces of these persistent chemicals.
#1. SpringWell Whole House Water Filter System – Best Buy In 2022
📝 Type: Carbon + KDF + Sediment | Process: 4-stage | Capacity: 1M gal. | Contaminants Removed: 10+ | PFAS Removed: 99% | Flow Rate: 9-20 GPM | Bluetooth: ✔️ | Warranty: Lifetime | Annual Cost: ~$40 | Rating: 5/5 | Best For: city water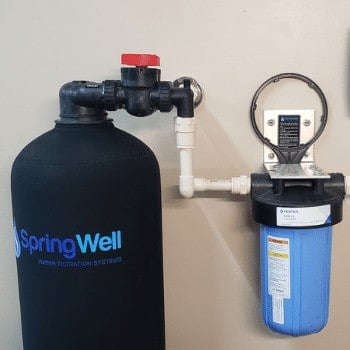 Unit Cost:
$1,643
Now only $1,016
Affordable, effective and backed by a company with more than 25 years in the filtration business, SpringWell's whole-house water filter is a rare combination of performance and value.
Don't just take our word for it — thousands of happy customers agree.
Features
Premium catalytic carbon and KDF filtration eliminates 99% of PFAS plus chlorine, pesticides, herbicides, heavy metals and more.
Patented ActivFlo technology eliminates channeling for superior contaminant reduction.
Durable, NSF-certified components are built to last.
Brisk flow rates mean no-wait water.
Easy DIY installation saves you money.
Lifetime warranty offers peace of mind.
Risk-free, 6-month satisfaction guarantee lets you return it — no questions asked .
Use Coupon Code: QWL5 to Save!
---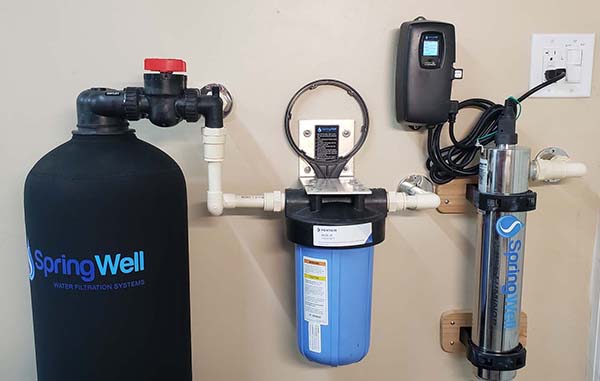 Best for: Value-oriented buyers who crave hassle-free filtration.
Not best for: well owners – we would suggest Springwell's WS system to handle those issues.
Pros
Whole-house filtration lets you drink from any tap worry-free.
Makes city water taste like bottled water — the chemical tastes were gone on day one.
Minimal maintenance — sediment filters last 6-9 months between changes.
Superb build quality — US-made valves and fittings don't leak a drop.
Our testing showed a negligible 5-lb drop in water pressure — the kids can flush the toilet without turning showers into trickles.
The system is expandable — we get occasional boil orders, so we added the UV filter to kill microbes.
The optional Easy Installation Kit shaved hours off our set-up time — it was money well spent.
Budget-friendly — we spent 30% less for the SpringWell than similar filters we evaluated.
The customer service was above and beyond — we had a quick question about mounting options and got an instant answer from tech support.
Cons
Without a pressure gauge or a filter change indicator, knowing when to change the sediment cartridge is tricky — when the water pressure drops, we know it's time.
My Take
SpringWell built a better filter by investing more in filtration technology than flash. While other manufacturers try to dazzle you with bells and whistles, this filter's magic is in the tank. You won't see it, but you'll taste it in every drop. When performance matters, no one does whole-house water filtration better than SpringWell.
Read full review: SpringWell whole house water filter review
#2. WaterDrop -G3P800 RO System
📝 Model: WaterDrop G3P800 | Process: 7-stages | Contaminants Removed: 100+ | PFAS Removed: 99% | Filter Life: 6, 12, 24 months | Flow rate: 800 GPD Testing: NSF Certified | Annual Cost: ~$170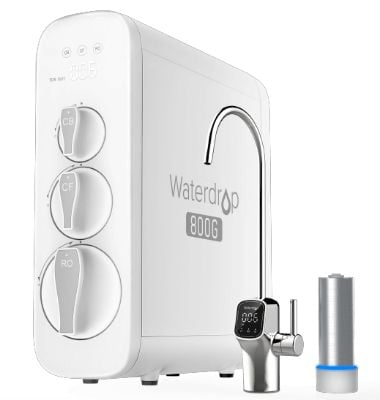 Unit Cost:
$999
Now only $899
No room under the sink for a conventional reverse osmosis filtration? Toss the tank with WaterDrop's premium tankless system.
Fill a gallon jug in less than 2 minutes…
Features:
Comprehensive RO and UV filtration reduces 1000-plus contaminants.
Slim, tankless design fits anywhere.
Best-in-class 800 gallons per day (GPD) capacity offers filtered water on demand.
Sophisticated smart faucet with TDS meter displays system status.
Filters are NSF 58 and 372 certified for guaranteed performance.
Low wastewater-to-clean water ratio lowers your utility bills.
Use Coupon code QWL-10OOF
---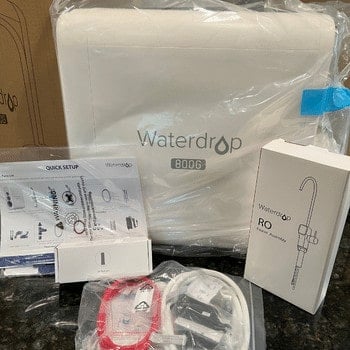 Best For: Anyone with questionable city water who needs broad contaminant reduction with limited space.
Not Best For: Not recommended for well water.
Pros
The RO/UV combo eliminates PFAS, chlorine, pesticides, heavy metals, microplastics, pharmaceutical residue, bacteria and more — you won't find a more effective filter – Click for lab test results.
Saves space with a 70% smaller footprint than conventional RO filters — it fits easily next to our in-sink garbage disposal.
Perfect for large families, the G3 can produce 10 times more filtered water per day than an average RO system.
The smart faucet measures and displays TDS level and cartridge life — we never wonder when to change the filters.
Produces less wastewater than traditional RO filters, a plus for the environment and your utility bills.
The optional remineralization filter restores beneficial minerals — water tastes like nature intended.
Clear installation instructions — we were done in 30 minutes from unboxing to clean up.
Twist on/twist off filters take seconds to change — you won't even get your hands dirty.
Cons
The system costs 25% more than similar RO filters with UV protection.
Requires electricity to operate — the UV light won't work in a power outage.
My Take
We weren't impressed with first-generation tankless RO filters — the technology wasn't perfected yet. But the latest upgrades wowed us. The G3 performs as well as a conventional RO filter without the maintenance hassles of cleaning a storage tank or losing valuable storage space under the sink.
Our testing corroborates contaminant reduction claims, and we found it to be as user-friendly as advertised for a quality water purification system. Buy it with complete confidence.
Read full review: Waterdrop G3P800 Review
#3.
Clearly Filtered

Water Pitcher – Best Overall

📝 Type: Granulated Activated Carbon | Capacity: 10 Cups | Contaminants Removed: 365+ | PFAS Removed: 99.5% | Filter Life: 100 gallons | Testing: NSF/ANSI Standards 42, 53, 244, 401 & 473 | Cost: $$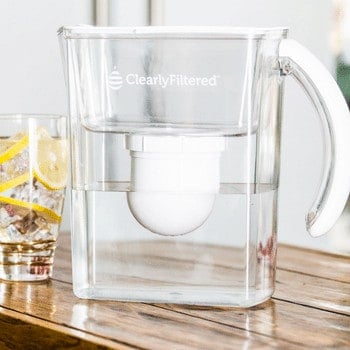 Unit Cost:
$90
Now only $81
Clearly Filtered engineered the impossible — a $90 filter pitcher that competes with $900 filtration systems.
Features
Affinity Filtration Technology eliminates 365-plus contaminants — 10 times the leading brand.
80-ounce, 10-cup capacity is plenty for a small family.
100-gallon filters last up to four months.
Medical-grade, BPA/BPS-free Tritan plastic carafe won't leach chemicals into your drinking water.
NSF 42, 53, 244, 401 and 473 certified by accredited laboratories
Preserves the healthy minerals that RO filters remove.
Limited lifetime warranty makes your purchase risk-free.
Use Coupon Code: WELCOME10 to Save
---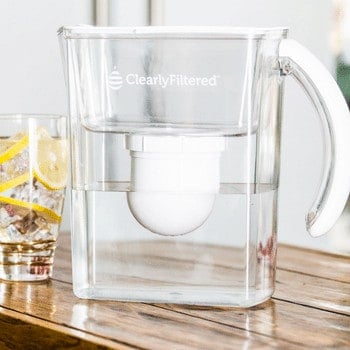 Best For: Superior filtration on a shoestring budget.
Not Best For: Large families who need a high-capacity filter.
Cons
No pitcher removes more contaminants — kiss lead, fluoride, glyphosate, microplastics and PFAS goodbye – click for lab test results.
Clearly Filtered pitchers have more safety and performance certifications than any other brand.
Water tastes crisp and clean with no plastic flavor.
Our filter cartridges lasted as long as advertised, even with hard water.
The pitcher is aesthetically plain, but it's easier to clean without the curves, nooks and crannies.
If you have kids, this pitcher offers a secure grip — the chunky handle is perfect for little hands.
Clearly Filtered is completely transparent about third-party testing — the results are posted on their website.
Cons
Large families will have to refill this pitcher several times daily.
The lid is prone to cracking — handle with care.
My Take
They said it couldn't be done. But the engineers at ClearlyFiltered wouldn't take no for an answer. Today, no other filter pitcher reduces as many contaminants. So, why settle for garden-variety filtration when there's an economical alternative? Everyone deserves clean drinking water for a price they can afford — and you can have it with the Clearly Filtered.
Read full review: Clearly Filtered Water Pitcher
#4. Big Berkey Water – Best For Emergencies
📝 Type: Carbon + Ion Exchange | Process: Gravity Filtration | Contaminants Removed: 200+ | PFAS Removed: 99% | Filter Life: 3,000 gallons | Testing: Third party tested against NSF 53 Standards | Cost: $$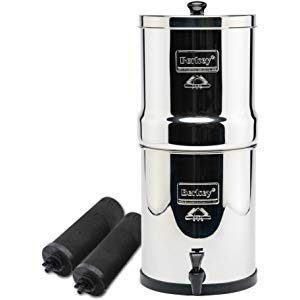 Unit Cost:
$445
Now only $405
Berkey water filters are the gold standard for emergency, road-ready filtration.
Proven gravity filtration eliminates 200-plus contaminants.
Requires no electricity to operate.
The 2.25-gallon capacity is plenty for campground get-togethers.
3000-gallon filters can last years without maintenance.
Dent-resistant stainless steel housing will outlive plastic filters.
Lifetime warranty is like money in the bank.
---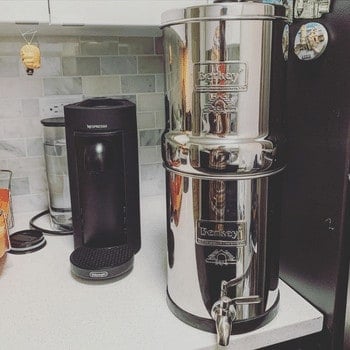 Best For: Nomads and preppers who want powerful but portable filtration.
Not Best For: Busy folks will find gravity filtration time-consuming.
Pros
Ideal for emergency filtration, it operates without power.
Breaks down quickly for travel and stores in less than a square foot of space.
Removes tough contaminants, including heavy metals, PFAS and disease-causing bacteria
The 2.25-gallon reservoir holds more than a filter pitcher — we fill it every three days at camp.
Sleek design looks great on our counter — the mirror finish hasn't rusted, even in humid conditions.
The spigot is simple for children to use — at counter height, our kids can help themselves.
The Big Berkey filters city and well water, so we know we have reliable filtration wherever we go.
Cons
Third-party tested but not NSF certified — independent test results are posted online.
Comes with a plastic spigot — you'll pay extra for the stainless steel upgrade.
My Take
The Big Berkey's best feature is its versatility. Compact, it travels from home to camp to worksite, purifying the dirtiest water without electricity. Because it's not NSF certified, we tested it ourselves to verify the advertising claims — it passed with flying colors.
If you live in an area prone to natural disasters, you owe it to yourself to have one on the shelf, even if you don't use it daily.
Read our full review: Big Berkey Review
#5 Clearly Filtered – Best Under Sink Filter
📝 Model: Clearly Filtered | Process: 3-stages |Contaminants Removed: 200+ | PFAS Removed: 99.8% | Filter Life: 2000 gal. | Warranty: Lifetime Testing: NSF Certified 42, 53, 401 | Annual Cost: ~$170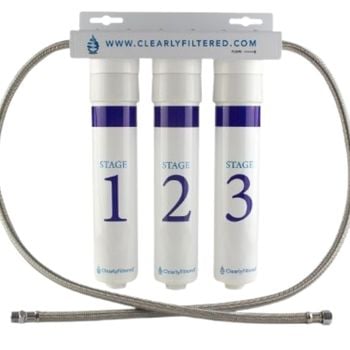 Unit Cost:
$550
Now only $495
ClearlyFiltered makes more than filter pitchers. You'll enjoy the same Affinity Technology in this cutting-edge refrigerator filter.
Features:
Advanced filtration targets 230-plus drinking water contaminants, including PFAS
Universal design fits any refrigerator with a standard, 1/4-inch water line.
Enormous 365-gallon filters last up to a year.
Brisk, 0.75 gpm flow rate fills a cup in seconds.
Straightforward installation any homeowner can handle.
Leak-free fittings prevent water damage to floors.
Use Coupon code WELCOME10
---
Best for: If most of your drinking water comes from your fridge dispenser, this is your filter.
Not best for: At 10 times the price of an ordinary carbon filter, it's overkill for occasional use.
Pros
Ultra-efficiency carbon media virtually eliminates PFAS, including 99.8% of PFOA and PFOS.
Produces the freshest-tasting water we've ever had from a dispenser — and foul-tasting ice cubes won't ruin your drinks.
High-capacity filters last longer, so you'll move a heavy refrigerator less often for maintenance— a plus for your back.
The generous flow rate gets us you the door faster in the morning — we can fill four travel bottles in under two minutes.
Risk-free, ClearlyFiltered backs this product with a lifetime warranty.
It's one of only a handful of refrigerator filters that removes more than 90% of fluoride.
This was the first inline refrigerator filter we ever installed on our own — it was a breeze with the simple-to-follow instructions.
Cons
NSF 42, 53 and 401 certifications are still pending, but independent test results show performance exceeds these standards.
My Take
The ClearlyFiltered reduces twice as many contaminants as its closest competitors. It'll set your budget back, but its exceptional performance and high capacity take the sting out of the price — it lasts twice as long as similar filters.
If your water and ice dispensers are more of a necessity than a luxury, a quality refrigerator filter can have a huge health impact. It may not be a bargain, but it's a great value.
#6. AquaTru Reverse Osmosis Countertop Water Filtration System
📝 Type: RO + carbon| Process: 4-stage | Capacity: 1,200 gal. | Contaminants Removed: 82+ | PFAS Reduction: 99.9% | Flow Rate: 8 GPM | Tech: ✔️ | Warranty: 1 year | Annual Cost: ~$100 | Rating: 5/5 | Best for: Those wanting a countertop system.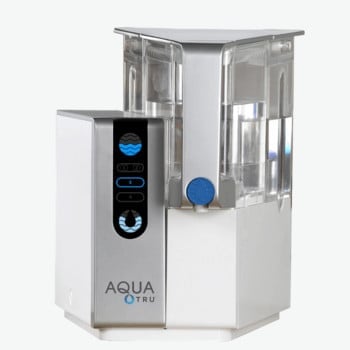 Unit Cost:
~ $449
Only AquaTru combines the best in RO filtration with the convenience of a countertop water dispenser. It's a marriage made in Heaven.
Features
Patented four-stage ultra-RO filtration removes chlorine, lead, arsenic, nitrates, PFAS and more.
BPA-free, Tritan plastic carafe is food-safe and durable.
Generous 3-quart capacity serves the whole family.
Environmentally friendly, it produces minimal wastewater.
Lean, 14-inch footprint preserves counter space.
Digital display tells you when to change filters.
Filters last up to two years.
Send it back within 30 days for a full refund if you're not completely satisfied.
---
Best for: No-installation RO filtration.
Not best for: Not recommended for water with more than 10 grains per gallon of hardness.
Pros
NSF certified to remove 99.9% of forever chemicals.
Kid-friendly push-button dispenser never makes a mess.
Descaling system helps keep the filters clean, preserving cartridge life if you have moderately hard water.
10-minutes set up with no alterations to your plumbing system — anyone can do it.
Processes a full carafe of water in about 7 minutes thanks to its booster pump — faster than any RO system we've ever used.
It's whisper-quiet until you add water, so there's no unwanted noise when you least expect it.
Affordable replacement filters lower the long-term cost of ownership — enjoy bottled water taste for just pennies per day.
Cons
The carafe leaks if it's not perfectly aligned in the base.
10 gpg hardness limit is a deal-breaker for buyers in 40% of the country with very hard or extremely hard water.
My Take
If installation and maintenance hassles are all that stand between you and clean water, look no further than the Aquatru. You get the benefits of an under-sink filter without lifting a wrench.
It looks less like a filter than a high-end water dispenser with no hoses or outward attachments to ruin your kitchen aesthetics. Lightweight and portable, it's perfect for renters.
Read our full review: AquaTru countertop RO system
#7. Aquasana AQ-5300 3-Stage Under Sink Water Filter
📝 Type: Activated & Catalytic Carbon | Process: 3-Stage In-line |Contaminants Removed: 77 | PFAS Removed: 96% Filter Life: 600 gallons | Testing: NSF Certified 42, 53 & 401 | Annual Cost: ~$125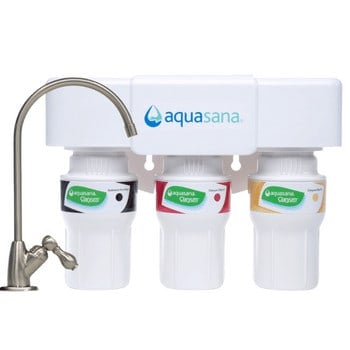 Unit Cost:
~ $174
Aquasana's Claryum Max Flow filter offers the best in under-sink filtration without sacrificing water pressure.
Features
Activated carbon and ion exchange filters remove 96% of PFAS, plus chlorine, lead, VOCs and more.
Targets 15 times more contaminants than the leading filter pitcher.
Dedicated dispensing faucet maximizes flow rate.
Low-profile design saves space under the sink.
Effortless DIY installation eliminates plumber's fees.
Twist off filter replacements are the easiest in the industry.
Requires no electricity and produces no wastewater.
Best build quality in this price range.
---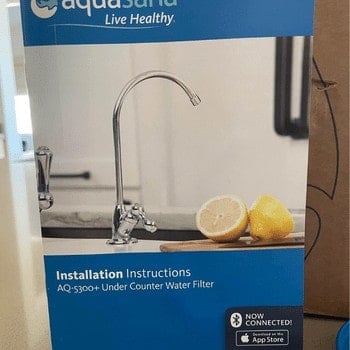 Best For: Premium non-RO filtration with more capacity than a filter pitcher.
Not best for: Buyers who want a filter that fits a standard faucet.
Pros
Claryum filters are NSF 42, 53 and 401 certified for proven protection — you don't have to take their word for it.
Unlike RO systems and filter pitchers, Claryum filters produce filtered water on demand — you'll never run out no matter how many people you're cooking for.
This filter is ecologically friendly, producing no briny wastewater discharge to damage the environment.
At half the price of low-end RO filters, the Max Flow is a budget-friendly option.
Unlike RO filters, Claryum technology removes contaminants while retaining healthy minerals — if you don't like the flat taste of RO water, it's the next-best solution for serious contamination.
The dispensing faucet is the most attractive we've seen in this price range — it looks and feels like a luxury fixture.
It comes in a Chrome, Brushed Nickel and Oil Rubbed Bronze — we appreciate having choices.
Cons
The filters are inexpensive, but they didn't last as long as advertised for us, meaning more maintenance and expenses for you.
If your sink or countertop doesn't have a pre-drilled hole for the dispensing faucet, you may need a pro to add one at a significant expense.
My Take
Claryum filters are a good alternative to whole-house filtration systems when money is tight. The water is delicious, and our tests confirm it's clean. But we ran the numbers, and the cost of frequent filter changes makes SpringWell's whole-home filter a better long-term investment. The Claryum is our top pick for budget shoppers but opt for the SpringWell if you own your home and can spare the cash.
Buyer's Guide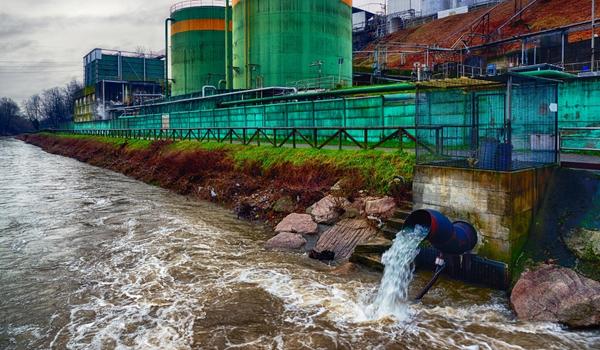 The government's latest report on PFAS contamination is an eye-opener. According to the Environmental Protection Agency, it could be decades before your drinking water is safe.
If you're one of the millions of Americans with "forever chemicals" in your water supply, the only real solution is a water filter. In this guide, you'll find the expert guidance and product reviews you need to make a sound purchasing decision. We're in your corner.
For definitive insights on PFAS and other water contaminants, rely on EWG's Tap Water Database. Input your zipcode for tailored, expert data.
How We Chose
It takes more than an ordinary activated carbon filter to remove PFAS. So, we did extensive research to identify the best filtration systems for PFAS removal based on their quality, features, certifications and value.
We poured over reviews, analyzed customer feedback and scrutinized independent test results to find filters with high PFAS removal rates and user-friendly features. After using them personally, we're confident that these are the best filters for removing toxic PFAS and other hazardous chemicals from your tap water. If we wouldn't use them in our homes, they're not on this list.
Who Needs This Guide?
This guide is for anyone who wants to know more about PFAS contamination.
In it, you'll learn:
What forever chemicals are
How they contaminate the water supply
How they affect your health
And what you can do about them
We'll help you decipher uncomfortable technical jargon and sort out advertising claims.
We also discuss:
Different types of PFAS water filters
Which features to look for
Price considerations and more
If you have questions, we have the answers.
What Are PFAS Chemicals?
PFAS is short for per- and polyfluoroalkyl substances. A revolutionary group of over 5000 man-made chemicals, they're ubiquitous in a wide range of industrial, consumer and public safety products.
Developed in the 1930s, the carbon and fluorine atoms in PFAS create a virtually indestructible chemical bond, giving them valuable hydrophobic and hydrophilic properties that make products water-, oil- and stain-resistant.
You'll find PFAS in:
Fast food packaging
Non-stick cookware
Plastic bottles
Carpets
Upholstery
Paint
Ski wax
Nail polish
Deodorant
Building materials
Electrical wiring
Batteries
Fire-fighting foams
Solar panels and more
How Do PFAS Get into the Drinking Water Supply?
PFAS are chemically stable. Unlike volatile organic compounds, they don't readily evaporate. Under normal conditions, they take millennia to degrade. Meanwhile, they migrate easily, following the flow of rainwater through the soil and into private wells and public drinking water supplies.
Leading sources of PFAS pollution include factories, landfills and wastewater treatment facilities. Wastewater is a particularly insidious contributor. Most treatment plants don't remove PFAS chemicals, so they're recycled into the water supplies used to irrigate crops. And they contaminate biosolids, human waste used as fertilizer on the fields that grow your food.
In a 2017 study, the Food and Drug Administration (FDA) confirmed that elevated levels of PFAS were found in fish, meats and even chocolate cake purchased at supermarkets on the Eastern seaboard. A global problem, PFAS are almost impossible to avoid.
Why Are PFAS Chemicals Dangerous?
There are thousands of PFAS chemicals, but to date, only a handful have been adequately studied. PFAS was not expected to contribute to water pollution, so the issue took researchers by surprise.
Environmental science has come a long way since the dangers of PFAS contaminants were first discovered in the late 1990s, but quality research takes time. Many questions still remain about the health effects and toxicity levels of specific PFAS chemicals across different age groups.
Those we're aware of, however, are linked to a broad range of serious human health concerns. The worst offenders, PFOA and PFOS (perfluorooctanoic acid and perfluorooctane sulfonate) have largely been removed from the market but will continue to persist in soil and water for decades.
Supported by peer-reviewed studies, their effects may include:
Low fertility
Preeclampsia — pregnancy-related hypertension
Stomach ulcers
Developmental delays in children
Low birth weight
Accelerated puberty
Behavioral disorders
An increased risk of kidney, prostate and testicular cancers
Hormone-related disorders
Liver disease
Impaired immune function
High cholesterol and more
Do I Need a Water Filter That Removes PFAS Chemicals?
The Environmental Protection Agency is taking strong action against PFAS pollution. But according to the Environmental Working Group, a non-profit watchdog organization, the damage is already done. Testing shows that as many as a third of Americans drink tap water containing at least one PFAS.
The EPA recently issued a health advisory for four PFAS chemicals, including PFOA and PFOS. But health advisories are not regulations. For now, the goal is simply to raise awareness about emerging contaminants while collecting data on the occurrence, testing, treatment and health effects of PFAS. But until authorities develop a legally enforceable Maximum Contaminant Level (MCL), municipal water suppliers aren't on the hook for PFAS testing or removal.
And while soil cleanup is underway in several states where PFAS levels are high, it has yet to begin in most areas. Meanwhile, these dangerous chemicals that we know little about continue a slow creep into our water supplies.
As a consumer, there's little you can do to avoid PFAS in the soil, air and food. But you can reduce your overall exposure by drinking clean water. Even very low levels of PFAS in water are potentially toxic because the health effects are cumulative. Every effort you make counts — especially if you have kids.
The bottom line is that we have an unpredictable environmental crisis on our hands with no clear solution in sight, making a home filtration system the best protection for you and your family against toxic PFAS.
How to Test for PFAS in Water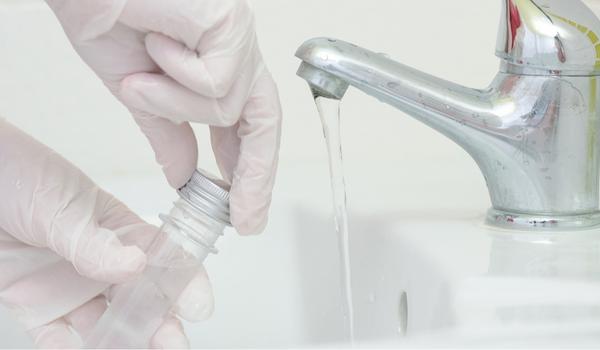 PFAS chemicals are measured in parts per trillion, so it takes cutting-edge equipment to get accurate readings. We recommend sending a water sample to a certified drinking water laboratory for analysis.
If you don't have one nearby, try Simple Lab's Tap Score PFAS Water Test. It covers 14 of the most common forever chemicals, including PFOA and PFOS.
The testing process is simple and affordable. Kits include everything you need. Just collect a sample of your well or city water and mail it to their laboratory in the postage-paid box provided. You'll get results in about a week, including a list of steps to take next. It's actionable information.
How To Choose the Best Drinking Water Filter for PFAS Contaminants
A drinking water filter should fit your needs, budget and lifestyle. We used these criteria to choose the best PFAS water filters.
PFOA and PFOS Removal Capability
PFOA and PFOS are the two most common PFAS contaminants in water, so filters with the highest reduction ratings will naturally be more impactful — don't settle for less than 90%. The best filters on our list eliminate 99% or more.
Filtration Method
There are two general types of water filters — point-of-entry (POE) filters, whole-house systems that purify water throughout your home — and point-of-use (POU) filters, such as under-sink filters and water filter pitchers, that treat small volumes of water for drinking and cooking.
Whole-house filters are plumbed into your incoming water line, so every drop from every tap is clean. It's a comprehensive solution if you own your own home.
But POU water filters can be equally effective without breaking the bank. Petite and portable, they're a great option for nomads and renters. If you're short on cash, six of our seven best PFAS removal filters are point-of-use systems starting as low as $90.
Build Quality
Price and build quality aren't always synonymous. But, in general, you get what you pay for. The last thing you want is a water filter that leaks or cracks under pressure.
We look for quality plastics, thick gaskets and waterproof design elements that prevent leaks. A good warranty is a bonus. Flimsy filters made of inferior materials didn't make the cut.
Flow Rate
A water filter's flow rate is the maximum number of gallons it can process per minute. Rates vary based on the type of filter and the size of the fittings.
Flow rate is critical among whole-house filtration systems. If it's too low, you'll notice a significant drop in water pressure when more than one tap is in use. The industry average of 6-7 gpm is suitable for average-sized homes. But for large houses with four or more bathrooms, the higher the flow rate the better. For this list, we insisted on 9 gpm or more.
Flow rate also affects the performance of water filter pitchers and under-sink filters, like reverse osmosis systems. But the differences between models are negligible. Among POU filters, performance and quality matter more.
Filter Capacity
Filter capacity is how many gallons systems treat before filters need to be changed. A top-shelf whole-house filter can handle a million gallons or more between maintenance intervals, while a water filter pitcher treats just 50-100 gallons over one to three months between filter replacements.
Capacity matters less than capability when it comes to removing PFAS. But high-capacity filters are generally more convenient. A whole-house water filter produces gallons of clean water with the twist of a handle. You might refill a water filter pitcher two, three, or even four times daily to meet your drinking water needs.
The price of replacement filters also affects your long-term cost of ownership. Maintenance intervals for whole-house filters vary from 3-12 months or more — 1-3 months for POU filters. Frequent cartridge changes add up over time, so always do the math before buying a water filter.
Installation & Maintenance
Whole-house water filters are straightforward to install, but they require permanent changes to your plumbing system. We recommend hiring a professional if you're not comfortable cutting pipes. It'll cost you, but you're better safe than sorry.
Any homeowner can assemble a water filter pitcher or countertop filter. Reverse osmosis systems are slightly more challenging. But they take more time than skill to install, and you'll save hundreds in plumber's fees.
Maintenance chores are relatively simple for both POE and POU water filter systems. Manufacturers go out of their way to make them foolproof.
Whichever type of filter you choose, however, timely maintenance is critical. A filter's ability to remove PFAS drops dramatically if it gets clogged. University studies show that a poorly maintained activated carbon filter can even increase the concentration of PFAS in tap water, so choose a model you have the money, time and patience to upkeep.
Certifications
The EPA regulates water safety under the US Safe Drinking Water Act. And some states, like California, set even stricter standards. But neither tests nor certifies water treatment systems. For that, we rely on the National Sanitation Foundation (NSF).
NSF-certified products are independently tested and guaranteed to:
Be structurally sound
Contain no hazardous materials
Meet performance claims
It's the best protection consumers have against manufacturers that overpromise and underdeliver.
Several NSF standards apply to drinking water treatment systems, including:
NSF 42
Standard 42 applies to filters that remove taste and odor impurities. Most activated carbon filters fall into this category.
NSF 53
Standard 53 addresses contaminant reduction claims for substances with known health effects, like lead.
NSF 58
Standard 58 applies only to reverse osmosis filters and evaluates contaminant reduction claims for EPA-regulated substances.
PFAS, however, are not yet regulated, so how do these standards apply?
From 2016 to mid-2021, PFAS removal filters were covered under a temporary standard — P473. Since then, new test methods were approved and added to the NSF 53 and 58 testing criteria. The promotional material for some PFAS filters may still list P473 certification, and that's okay. But NSF 53 and 58 filters are now equally effective for PFAS removal.
Other Contaminants Present
Most PFAS removal filters also eliminate other common drinking water contaminants from VOCs to heavy metals. But some do a better job than others. If your water test results were an unpleasant surprise, you'll want to choose a filter thoughtfully.
Among whole-house filters, those with regular activated carbon media remove 70%-90% of PFAS. Models equipped with catalytic carbon and KDF eliminate 99% or more of forever chemicals plus other contaminants, including heavy metals like lead. Neither, however, removes fluoride or total dissolved solids. There's always give and take.
Among point-of-use filters, granular activated carbon and reverse osmosis systems both remove PFAS. But reverse osmosis filters are far more efficient. And while they also remove fluoride and other heavy metals, they virtually eliminate total dissolved solids — the natural minerals that give drinking water a refreshing quality.
Removing forever chemicals is important, but it shouldn't come at the expense of taming more dangerous contaminants. The health risks of PFAS increase with time, but they're limited in the short term. Lead, however, can cause irreversible damage to the human body within months. Choosing a water filter is a balancing act.
Manufacturer Hype & User Experience
Manufacturers aren't shy about hyping their filters. But there's no substitute for the user experience, so we've examined customer feedback across dozens of websites to understand what's most important to buyers.
We look for honest appraisals of quality and function from people who've owned a filter for at least six months. Most are remarkably fair. In general, positive reviews reflect satisfaction with a product's performance as advertised. Nothing turns buyers off more than false or misleading claims.
We urge you to be cautious, however, when considering negative comments. Some folks are quick to leave dismal reviews because of issues that don't reflect the quality of the product or the manufacturer, such as one-of snafus with the shipping company.
Others don't do their due diligence when it comes to research. We weed out bad reviews from people who chose the wrong product in haste unless it was misrepresented by the company. Similarly, we look over owner manuals and installation instructions to see if "hard to install" criticisms are fair.
We set the bar high, however, for quality and customer service — so should you. Problems aren't always the manufacturer's fault, but how they deal with them reflects the service you can expect after the sale.
Best Value for The Money
Water filters with similar abilities may have vastly different price tags. It's hard to know if you're paying for valuable features or unnecessary bells and whistles.
Our selection process assigns more weight to performance, ease of installation and maintenance costs than convenience features. But no one filter is right for everyone. Lifestyles differ, so you need to consider what matters the most to you.
Frequently Asked Questions
Which water filtration systems remove PFAS?
Reverse osmosis filters are the best water filters for PFAS removal followed by distillers and catalytic carbon filters.
Which drinking water filters remove PFOA and PFOS?
Each of the PFAS water filters on our list are tested and certified to remove PFOA and PFOS.
Do most tap water filters remove PFAS?
The average activated carbon filter removes less than 75% of PFAS. That's not good enough for us and it shouldn't be good enough for you. Efficiency counts.
Does a refrigerator filter get rid of PFAS?
Most refrigerator filters are garden-variety carbon filters that do not remove significant amounts of PFAS. There are exceptions, however, including the Clearly Filtered Universal Inline filtration system and GE's RPWFE.
Do reverse osmosis systems filter PFAS?
Reverse osmosis filters eliminate up to 99.99% of PFAS. It's the best protection money can buy.
Do distillers remove PFAS?
Distillation removes up to 99% of PFAS from tap water. But it's a slow, low-capacity, energy-intensive process that rarely produces enough purified water for a family. Stick with a water filter.
Will boiling water eliminate PFAS?
No. Because PFAS have a higher boiling point than water, boiling increases the concentration of chemicals in the remaining volume.
Do Brita filters remove PFAS?
Brita filter pitchers don't. But Brita will soon be introducing a first-of-its-kind whole-house water filter that does — the PFAS Titanium Series.
Which water filter pitchers remove PFAS?
In our testing, the Clearly Filtered water pitcher with Affinity Technology removed more than 99% of PFAS. The runner-up is the Zero Water pitcher with a 95% reduction.
Does bottled water contain PFAS?
PFAS have been found in plastic bottles, including those used for water. A byproduct of the molding process, they can't be entirely eliminated. Filtered water is a better option.
Can PFAS be absorbed through the skin?
The highest levels of PFAS exposure come from drinking contaminated water. But they can be absorbed through the skin, so even showers can be risky. We recommend whole-house filtration systems or showerhead filters where concentrations are high.
What states have the most PFAS in water?
Michigan has the highest level of PFAS contamination, followed by California, Colorado, Texas and Pennsylvania. Nationwide, however, testing is limited, so we encourage you to call state and local authorities about PFAS contamination sites in your area.
What cities have PFAS contaminants in drinking water?
According to the Environmental Working Group, 2,858 locations across 50 states are known to be contaminated. Cities with PFAS in the public drinking water supply include Kalamazoo, Michigan, Abilene, Texas, Richmond, Virginia, Oklahoma City, Oklahoma, Durham, North Carolina, Anaheim, California and dozens more.
Can granular activated carbon filters (GAC) reduce PFAS?
The average carbon filter achieves less than 75% PFAS removal. But catalytic carbon filters and activated carbon filters blended with KDF media eliminate 99% or more of forever chemicals.
Do PFAS ever go away?
PFAS takes 1000 years or more to degrade under normal circumstances. But groundbreaking research from Northwestern University shows that two common household chemicals — lye and dimethyl sulfoxide — may someday be able to treat forever chemicals in both the soil and water.
How can I reduce my PFAS exposure?
Avoiding exposure altogether is impossible. But removing toxic PFAS from your drinking, cooking and gardening water is a good first step.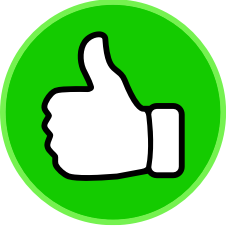 115
people found this helpful. Was this guide helpful to you?