With dozens upon dozens of water filter pitchers on the market, it can become a headache to choose the right one for your family.
With over 3 months of painstaking testing and researching popular brands, we've decided on five that we feel will get the job done right the first time with the least amount of headaches imaginable.
Expert Picks
Each of these top-rated water filter pitchers offers unique features and benefits tailored to specific needs. Whether you prioritize filtration performance, capacity, or budget-friendly options, there's a perfect match for you on this list.
With that said, here's our top 5 water filter pitcher reviews:
#1.
Clearly Filtered

Water Pitcher – Best Overall

📝 Type: Granulated Activated Carbon | Capacity: 10 Cups |Contaminants Removed: 365+ | Filter Life: 100 gallons | Testing: NSF/ANSI Standards 42, 53, 244, 401 & 473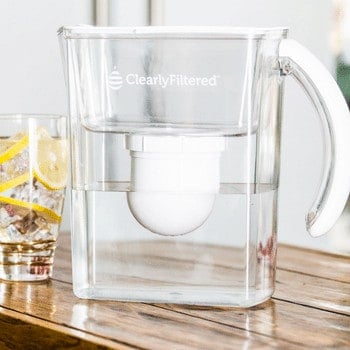 Unit Cost:
~ $81
Clearly Water's pitcher doesn't look fancy, but its filtration capability is unmatched.
It eliminates over 365 worrisome contaminants including pharmaceutical residue, mercury, chromium-6 and cancer-causing chemicals like glyphosate — an active ingredient in weed killers.
Features
Maximum contaminant removal
Large 10-cup design
Lifetime warranty and excellent customer support
Made in the United States
NSF-certified
Use Coupon Code: WELCOME10 to Save
---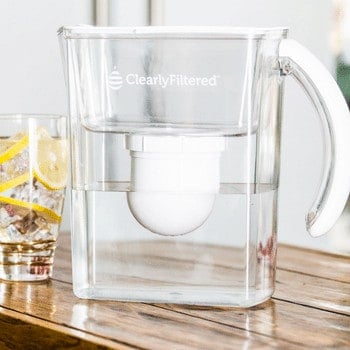 Best For: If you're looking for a filter pitcher with a large holding capacity with the assurance of third party testing – look no further than clearly filtered.
Pros:
Other pitchers claim to remove lead and fluoride, but this is the only model that eliminates more than 99.5-percent of them according to independent laboratory testing.
The pitcher is made of durable BPA/BPS and phthalate-free plastic.
Its 64-ounce or roughly 10-cup capacity is big enough for a small family.
Clearly filtered comes with a lifetime replacement guarantee.
We really love that no beneficial minerals like calcium, magnesium and potassium are not filtered out.
The life of the filter is 100 gallons — that's about three months of average use for a family of four.
We also love that this pitcher filter is tested against NSF/ANSI Standards 42, 53, 244, 401 & 473
Cons:
We don't like the higher-than-average initial costs when compared to other brands.
For the price, we were surprised it doesn't have a filter change indicator.
What others have said:
Jennifer B. 10/12/23: "I am very happy with the Clearly Filtered Water Pitcher. The water is clear, pure – simply the best tasting water I've ever tried. Better than bottled spring water, better than under-sink filters, cleaner tasting than store bought water. The filter is denser and superior compared to other pitcher filters.
I gave it a 4 stars only because the cover of the pitcher should fit better. Sometimes it's the simple things that matter most and drinking clear, clean and pure tasking water is an investment in your health that is worth making. I've already recommended this product to friends."
Clearly Filtered Product Updates:
1. Now is 100% BPA/BPS-Free
Read our full review: Clearly Filtered Water Pitcher Review
---
#2.
Epic

Water Pitcher – Runner up

📝 Type: Solid Carbon Block | Capacity: 16 Cups |Contaminants Removed: 200+ | Filter Life: 150 gallons | Testing: NSF/ANSI Standards 42, 53, 401, & P473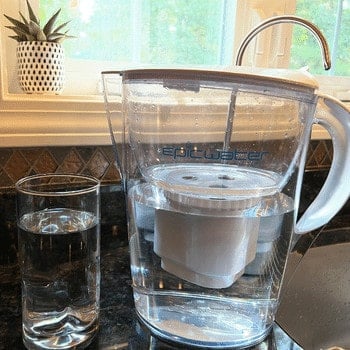 Unit Cost:
~ $69
Do you have city tap water? Want to remove both lead and fluoride? Then, this is the pitcher for you…
If you're looking for safe, clean drinking water that has been rigorously tested against NSF/ANSI standards – epic pitcher should be your top choice as well.
Features
200+ known water contaminants filtered
Industry leading filter life – 3 to 4 months
5-stage carbon filtration system
Lifetime warranty
---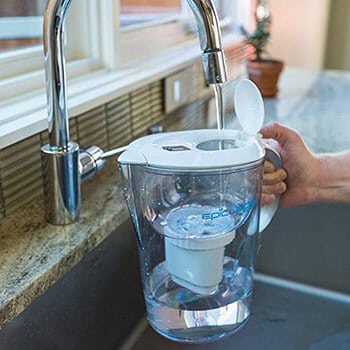 Best For: Epic filter pitcher is best for those looking for an all-in-one solution to 99.99% of tap water contaminants and doesn't mind the added cost for peace of mind.
Not Best For: Those on a budget or who only needs to filter out chlorine, etc.
Pros
In our testing, we've found Epic filter pitcher to be great for a family of 5 and the carbon filtration capability is unmatched.
We also noticed the sleek design gives us more space in our refrigerator – which is a bonus in our book.
Filling this pitcher takes a tad over a minute to filter and ready to use.
Changing out filters is pretty simple and easier than other top brand filters.
The filter lasts up to 4 months with an LED filter change indicator so you don't have to worry about when the last time you changed your filter.
Designed to remove up to 99.99% of all tap water contaminants.
Built using 100% BPA free plastic and is completely recyclable.
We noticed an immediate reduction in taste impurities such as chlorine.
We feel Epic is the best water pitcher for removing the most potentially dangerous contaminants — especially PFOA, PFOS, chromium-6 and lead.
We love that Epic comes with a lifetime warranty.
Cons
We really don't like how the pour spout is smaller than other pitchers and could cause more spillage until you get used to it.
Until everyone gets used to pouring the last bit of water from the pitcher, be aware that the cover sometimes pops off.
The annual filter replacement costs can be on the high side depending on how much your family drinks.
This pitcher isn't dishwasher safe and must be hand-washed.
1. Replacement filter subscription – by becoming a club member, you'll save 20% on each filter replacement.
2. New product Nano filter pitcher to handle viruses and bacteria
Read our Full Review: Epic Filter Pitcher Review
---
#3.
Aquagear

Water Filter Pitcher

📝 Type: Solid Carbon Block | Capacity: 16 Cups |Contaminants Removed: 200+ | Filter Life: 150 gallons | Testing: NSF/ANSI Standards 42, 53, 401, & P473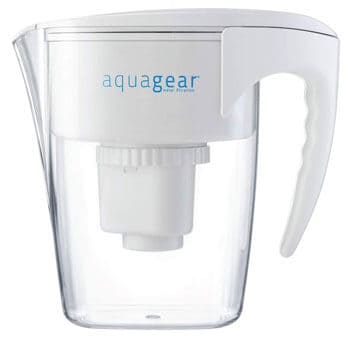 Unit Cost:
~ $55
Aquagear uses a unique five-stage filtration system that is highly effective at removing arsenic, mercury and chromium-6.
Testing done on contaminated water from Flint, Michigan water showed it reduced lead to undetectable levels.
Features
Reduces the contaminants most harmful to children
Ergonomic handle
Doesn't remove beneficial minerals
Pitcher and filters are recyclable
Lifetime warranty
---
Best For: Aquagear is great for those looking to save money and is more than capable of handling the harshest of contaminants.
Not best for: If fluoride is your primary concern, this filter isn't the best and we would lean towards any of the two above.
Pros:
We like that Aquagear uses a unique five-stage filtration system that is highly effective at removing arsenic, mercury and chromium-6.
Testing done on contaminated water from Flint, Michigan water showed it reduced lead to undetectable levels.
It removes thousands of times more contamination than Brita's standard filter and removes pathogens down to two microns.
The pitcher carafe is constructed with recyclable, FDA-approved food grade materials, and it gets good reviews for being sturdy and ergonomic.
Like Clearly Water's pitcher, it has a 64-ounce capacity, but filters last 50-percent longer. Aquagear backs this model with a lifetime warranty.
We love that our water no longer tastes or smells of chlorine.
The purchase price is a little less than the Clearly Water pitcher, and filters last 50-percent longer — lowering the cost of ownership significantly.
For a budget-friendly filter, it does a superb job, but if health concerns top your list, the Clearly Water pitcher is a marginally better choice.
Cons
Removes less fluoride than the Clearly Water pitcher.
Takes about 10 minutes to fill up with filtered water.
while its filtering capability easily surpasses competitors like Brita, it doesn't perform quite as well as Clearly Water's model. The water it treats tastes just as fresh and crisp, but it removes far less fluoride and slightly less of most other contaminants.
---
Aquagear Product Updates:
---
#4.
ZeroWater

, 23 Cup Pitcher

📝 Type: 5-stage Ion Exchange filtration | Capacity: 23 Cups |Contaminants Removed: 20+ | Filter Life: 40 gallons | Testing: NSF/ANSI Standards 42, 53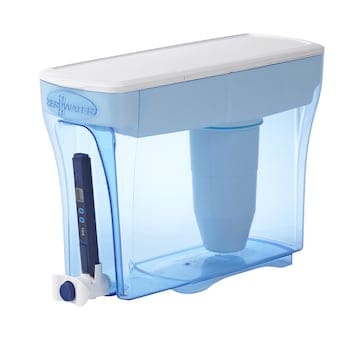 Unit Cost:
~ $27.99
For large families, standard size filtration pitchers are too small, so ZeroWater came to the rescue with this 23-cup pitcher that fits in the refrigerator like a portable water dispenser.
Features:
Family-sized capacity
One-handed dispensing and no-drip spigot
NSF-certified lead and chromium reduction
Free TDS meter
---
Best for: Those looking for a large filter pitcher that requires less frequent refilling and easy one-hand pouring.
Not best for: Those on well water as this system is designed for municipal water.
Pros
This is great for large families as standard filter pitchers are just to small, so ZeroWater came to the rescue with this 23-cup pitcher that fits in the refrigerator like a portable water dispenser.
A five-stage filtration system removes more contaminants than carbon filters alone including lead, chromium, mercury and other harmful chemicals.
ZeroWater reduces the most total dissolved solids for the freshest-tasting water possible.
The dispensing mechanism was thoughtfully engineered to allow one-handed pouring, and the flip top lid lets you refill the pitcher without removing it from the refrigerator.
It comes with a free TDS meter and a 90-day warranty.
Cons
Short 90-day warranty
Quality-control issues with replacement filters
This dispenser is a great concept, but it has a few flaws. The lid and spigot are designed for convenience, but they're not particularly sturdy and prone to break.
Customers also report quality control issues with replacement filters — multi-pack boxes come with duds.
The dispenser is NSF-certified for lead and chromium reduction, and the water it produces tastes crisp, but claims regarding the removal of other contaminants are vague.
ZeroWater markets this unit more for TDS reduction than contaminant removal, so that's not surprising.
For a reasonable cost, it's ideal for city water that tastes off because of mineral content, and it's a logical choice for large families that can handle it with care.
---
ZeroWater Product Updates:
1. Now offers multiple sizes and configurations.
---
#5.
Brita Large 10 Cup

Water Filter Pitcher

📝 Type: Granular Activated carbon | Capacity: 10 Cups |Contaminants Removed: 10+ | Filter Life: 40 gallons | Testing: N/A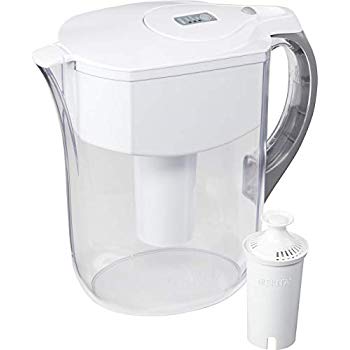 Unit Cost:
~ $38.99
Brita is the original filter pitcher, and its mission is still the same as it was 40 years ago — to make your water taste better by removing taste impurities.
The pitcher is BPA-free and feels durable. It has a rugged, comfortable handle with a shape specifically designed to fit in most refrigerator doors.
Features:
Comes in five fresh colors
Superior taste enhancement
Low cost of ownership
Reliable design
One-year warranty
---
Best For: Those looking for a budget friendly filter pitcher that can handle most common tap water issues.
Not Best For: Those looking for the ultimate contaminant removal as this won't cut it for you – lean towards Epic or Clearly filtered as better options.
Pros
A flip top lid makes it a cinch to refill, and it's the only filter pitcher on the list that comes equipped with an electronic filter change indicator.
It's available in your choice of stylish colors, and its filter replacement cost is among the lowest in the industry.
Brita's been around for a while, and their experience shows in the construction and convenience features this pitcher offers.
The construction is solid, and the handle feels good in your hand. I wouldn't hesitate to let the kids use it.
If you're generally satisfied with your water quality and just want to make it taste better than bottled for a lot less cash, you won't go wrong with this classic.
Cons
For contaminant removal, this isn't the best water pitcher, but what it does, it does well, and that's to make water taste good again.
The battery for the filter change indicator isn't replaceable – it should last five years.
This filter doesn't reduce fluoride which is a bummer.
1. Nothing to share, yet.
---
Compare All 5 Filter Pitchers
(Mobile users: Swipe to scroll)
| Compare Brands & Models | #1 Epic Water Filter | #2 Clearly Filtered | #3 Aquagear Filter | #4 ZeroWater Filter | #5 Brita Filter |
| --- | --- | --- | --- | --- | --- |
| Rating | 5/5 | 5/5 | 4.5/5 | 4.5/5 | 4.5/5 |
| Price | $$ | $$ | $ | $ | $ |
| Contaminants Removed | 200+ | 365+ | 200+ | 20+ | 10+ |
| Filtration Capacity | 150 gal. | 100 gal. | 150 gal. | 40 gal. | 120 gal. |
| Certifications | NSF/ANSI Standards 42, 53, 401, & P473 | NSF/ANSI Standards 42, 53, 244, 401 & 473 | NSF/ANSI Standards 42, 53, 401, & P473 | NSF/ANSI Standards 42, 53 | n/a |
| Annual Cost | ~$85 | ~$130 | ~$100 | ~$130 | ~$45 |
| Warranty | Lifetime | Lifetime | Lifetime | 90-day | 30-day |
How We Chose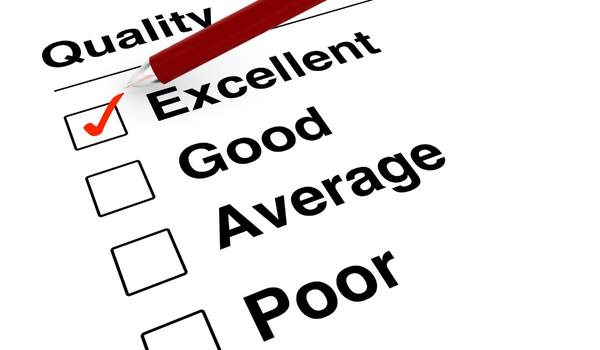 We started with a simple mission – to find the best darn water filter pitchers out there. Here's how our journey unfolded:
Filtration Efficiency: Like a detective, we sleuthed out which pitchers best banished those pesky impurities for the clearest H2O on the block.
Filter Life: Who wants to change filters all the time? Not us! So, we gave a nod to the filters that had some stamina.
Pitcher Capacity: From solo sippers to big family guzzlers, we hunted down pitchers of all sizes.
Material Quality: Only the mightiest, BPA-free contenders were deemed worthy.
Ease of Use: Because who wants a PhD in "Pitcherology"? The simpler, the better!
Design: We also have an eye for beauty – a sleek and snug fit for your fridge was a must.
Certifications: Because we feel third party testing using NSF/ANSI standards is a must.
Cost Effectiveness: We checked not just the price tag but the long run too – ensuring bang for your buck.
Customer Reviews: What's better than real talk? We dug deep into what users had to say. No fluff, just the good stuff.
After all this, we emerged with a list of water filter pitchers that weren't just good, they were golden.
Buyer's Guide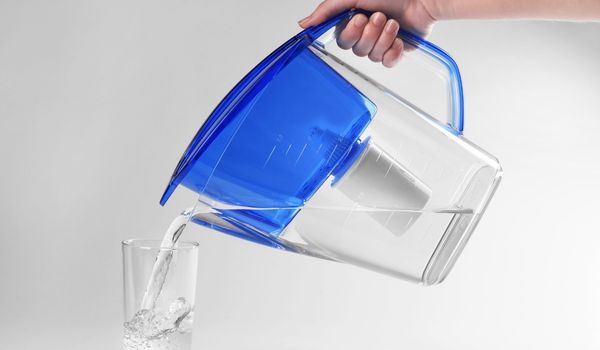 Tired of playing porter with bottled water? Dreaming of a greener, cost-saving solution? Enter the fantastic realm of water filter pitchers. Your gateway to a thirst-quenching utopia!
Why Use a Water Filter Pitcher?
In today's world, we're all detectives when it comes to what we consume. And our pitchers? They're the caped crusaders ensuring our water is pristine. No fancy installs, no fuss – just pure, clean water. Let's break down these filtration marvels:
Activated Carbon Filters:

What They Do: They're like sponges, soaking up chlorine, VOCs, and other unwanted party crashers.
Why Care? Think better-tasting, sniffle-free water. Mmm, refreshing!

Ion-Exchange Filters:

What They Do: These champs trade bad metals like lead and mercury for good ions.
Why Care? Less heavy metal, more health-happy vibes.

Gravity Filters:

What They Do: With gravity's pull, these filters trap the bad guys – sediment, bacteria, and their sneaky pals.
Why Care? Especially fab for adventurers and those off the grid.

Alkaline/Water Ionizers:

What They Do: They split water into alkaline and acidic, making your drink a tad more zen.
Why Care? Some say alkaline water is like a spa day for your insides.

Ceramic Filters:

What They Do: Tiny pores play goalie, keeping bacteria out of your cup.
Why Care? That's next-level safety for you and your crew.
Pros & Cons (Because Life's Like That)
Thumbs Up: Crystal clear taste, eco-warrior approved, kind to your wallet, and ready to roll with you.
Thumbs Down: Might need frequent refills, some play hard to get and filter slowly, and, yeah, you'll need to swap filters occasionally.
Do You Really Need a Water Filter Pitcher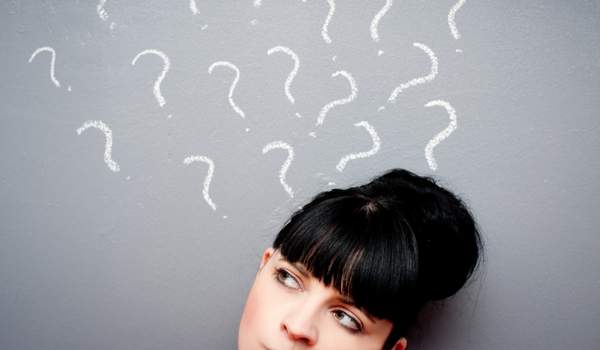 Alright, water warriors, let's tackle the million-dollar question: Is a water filter pitcher the magic goblet you've been missing in your life? Let's break it down, sip by sip.
Taste Test: Does your tap water taste like it's auditioning for a role in a horror flick? If your water's flavor profile ranges from 'swimming pool chic' to 'rusty nail surprise', a water filter pitcher might just be your culinary savior. Hello, gourmet hydration!
Clear Conscience, Clearer Water: Ever think about what sneaky little mischief-makers might be dancing the cha-cha in your drink? Unknown contaminants can play hide-and-seek in your water. With a filter pitcher, you're the undefeated champion of this game.
Mother Earth's BFF: Tired of the single-use plastic bottle brigade taking over your home and the planet? A water filter pitcher is like a tree-hugging hug for our blue planet. Reduce, reuse, and refresh!
Wallet Watch: Crunching the numbers? Let's talk cents and sensibility. The cost of constantly buying bottled water adds up faster than you can say "cha-ching!" A one-time pitcher purchase might just have your bank account doing the happy dance.
Portability Plus: Heading to a picnic, road trip, or just chilling on your balcony? These pitchers are ready to roll. No need to lug around heavy water bottles or search for stores in the middle of nowhere. Just fill, chill, and thrill!
Our Thoughts: While your need for a water filter pitcher might depend on personal preferences and local water quality, the perks are pretty splashy. If the idea of crisp, clean, planet-loving water tickles your taste buds, it might just be time to dive in and get one. Bottoms up, water wanderers!
Things to Consider Before Buying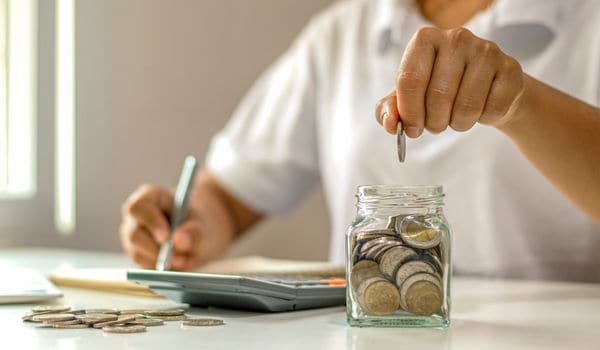 Test Your Water: Know thy enemy (or contaminants, rather).
Pick Your Size: Match your thirst level and household size.
Filter Stamina: Less replacement drama = more hydration happiness.
Fridge Real Estate: Will it fit snugly next to last night's pizza?
Quality Check: BPA-free and certified? Score!
Warranty Hunt: Because it's always good to have backup.
Conclusion? Water filter pitchers are more than just containers. They're your health allies, planet saviors, and wallet protectors. Dive into the world of filtered goodness and toast to a brighter, hydrated future! Cheers!
Pro Tips for Pitcher Maintenance
Alright, you got the pitcher. Now let's keep it sparkling! As a seasoned pitcher pro, here's the lowdown:
Regular Cleaning: Give your pitcher some TLC with a soapy wash after each use.
Filter Care: Follow the maker's instructions, and remember, vinegar can be your filter's BFF!
Mold Watch: Dry before storing and banish any moldy suspects with vinegar.
Filter Swaps: Check the life expectancy. Some filters are sprinters, others are marathon runners.
Quality Checks: Test your water occasionally. Let's keep it top-notch, shall we?
Remember, a well-maintained pitcher is a happy pitcher. Keep up the good work, and here's to fresh sips and happy lips!
FAQs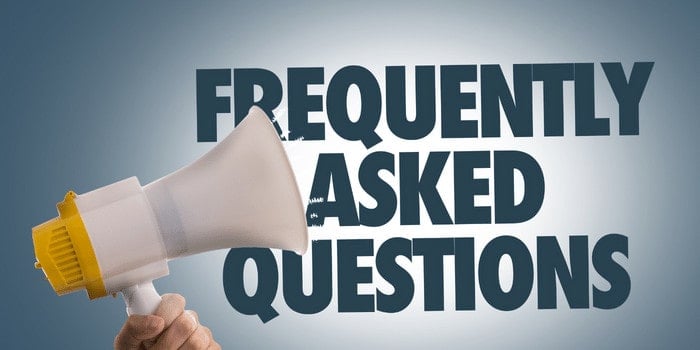 How Long Does a Filtration Cycle Usually Take?
Every pitcher has its own pace. While many filter your water in a jiffy, some might prefer to take things slow, anywhere up to 30 minutes.
Do These Pitchers Offer 100% Contaminant-free Water?
They're impressive, but not quite magical. They tackle a wide range of contaminants, but always double-check which ones your specific pitcher can handle.
When Is It Time to Change the Filter?
Think of it like a seasonal wardrobe switch. Roughly every 2-3 months should do, but always consult your manufacturer's advice.
Can I Use Water from Any Source?
These pitchers are quite fond of tap water. If you're considering a natural source, it's best to be cautious and ensure it's safe.
Why Is My Pitcher Filtering So Slowly?
Could be a wee bit clogged. Check the filter, maybe give it a rinse, and it should be back on track.
Is It Dishwasher-Safe?
Some are up for it, others not so much. It's wise to check the care instructions to keep your pitcher in tip-top shape.
Will It Remove Fluoride from My Water?
Many pitchers focus on evicting chlorine and certain metals. For fluoride, you'll need one that specifically mentions that capability.
There you have it – a sprinkle of knowledge to guide you through your water filter pitcher journey. Stay hydrated and informed!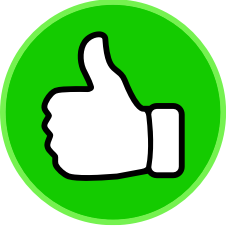 126
people found this helpful. Was this guide helpful to you?