Compare the 12 Best Water Softener Systems – Reviews & Buyers Guide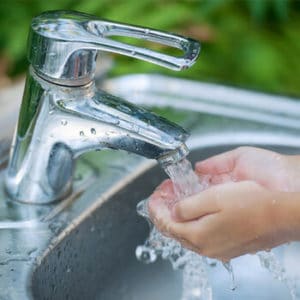 Hard water — is a fact of life for most homeowners, and while it's not a health risk, having too many minerals in your water supply can wreak havoc on your skin, ruin your clothing and take years off the lives of expensive appliances like dishwashers and water heaters.
Our guide contains the latest in water softening technology and these systems are easy to install and simple to operate – heck, some can be operated by your phone using an app.
So Don't be fooled – there's countless outdated and misleading reviews on the web that are a headache to read. We've spent an entire month putting together proven NSF certified home water softeners that will save you time and money.
…In a hurry?
Our Favorite is #1 however, #3 and #11 are solid overall budget friendly choices.
Top 12

Best Water Softener Systems Reviewed:
#1.
SpringWell FutureSoft

Salt-Free Water Softener – Best Water Softener For City Water
Once considered inferior to conventional salt-based water softeners, SpringWell's FutureSoft system is a technological breakthrough. It doesn't remove minerals from water, so you'll continue to reap their health benefits. Instead, Template Assisted Crystallization (TAC) changes their chemical structure so they can't form limescale build up.
The FutureSoft requires no salt and produces no briny wastewater, so unlike salt-based water softener types, it's welcomed in all residential areas. Made with independently tested and certified components, systems are intuitive, low-maintenance, and they won't affect water pressure at the tap — it's a promise. Flow rates are double that of competitors.
SpringWell backs the FutureSoft with a best-in-class lifetime warranty, uncompromising service and two decades of comprehensive water filter experience. Buy it with complete confidence — you won't be disappointed.
.
Pros
Cons

Salt-free system won't damage the environment
Retains healthy calcium and magnesium
Budget-friendly design requires no electricity and produces no wastewater
DIY-friendly installation
Money-back performance guarantee

Higher initial price than generic copycats
FAQs
Q: Why does the FutureSoft have a sediment pre-filter?
A: Sediment filters capture large particles that can damage the softening media, and it improves water's taste. Replace it annually for maximum efficiency.
Q: Will my softened water feel slippery?
A: It won't. Unlike salt-based water softeners, salt-free systems leave in beneficial minerals. Water tastes great and feels normal on your skin.
Q: How often should the water softener media be replaced?
A: Never! FutureSoft media is good for a lifetime.
My Take
#2.
Iron Pro 2

Combination Water Softener and Iron Filter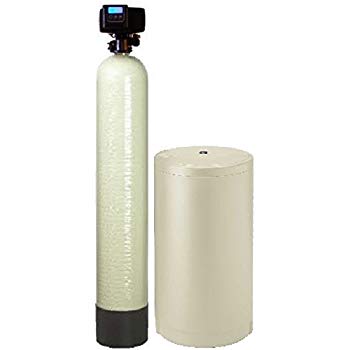 The Iron Pro 2 is a salt-based whole house water softener made to remove iron. Its 64,000-grain capacity is perfect for a family of three to four with moderately hard water, and its top-quality components provide years of worry-free use.
Unlike some water softeners, the Iron Pro 2 uses higher-quality fine mesh resin to remove iron — up to 8 parts per million — that can permanently stain clothing, tubs and toilets.
Each system comes with a mineral tank, brine tank and a digital metered control head that measures the amount of water used and regenerates the system only when necessary for optimal efficiency.
.
Pros
Cons

10-percent crosslink resin reduces iron
Digital metered valve improves control and efficiency
30-day satisfaction guarantee plus five-year warranty
Competitively priced

Basic plumbing skills required for installation
FAQs
Q: Is this water softener system septic-safe?
      A: Absolutely! It's great on your plumbing system
Q: Can this system use sodium or potassium chloride?
      A: It can use both.
Q: Can this system be programmed to regenerate overnight?
      A: Yes. When the softener regenerates is the homeowner's choice.
My Take
The Iron Pro 2 doesn't have the bells and whistles other models have, but it has all the necessary features including an excellent warranty. The real difference between it and the competition is its ability to reduce iron. If you have stubborn rust stains in your toilet or shower, you can install a conventional home water softener plus a separate iron filter or a better water softener that does both. For my money, if the Iron Pro 2 leaves my fixtures clean without the added expense — it's a winner.
#3.
Fleck 5600sxt

  — Best Salt-based Water Softener System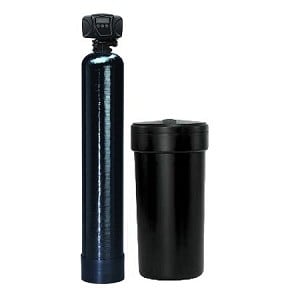 The 5600sxt by Fleck is a salt-based set-it-and-forget-it water softening system. It has a generous 64,000-grain capacity and every feature that makes a softener a pleasure to own including advanced programming capability and custom settings that can reduce salt use by up to 40-percent over some models and it's the best water softener for hard water.
The upgraded resin won't deteriorate in the presence of chlorine like lesser resin can — a plus for use with heavily chlorinated city water. Mechanically and electronically, it's streamlined and among the easiest to install.
.
Pros
Cons

User-friendly back-lit LCD display
High-durability resin resists chlorine degradation
Protects settings against power loss
Five-year warranty
Internal power backup
FAQs
Q: Does this system regenerate on a timer or based on water usage?
      A: It's a metered system that monitor water use and regenerates only when needed to reduce salt use unless set differently.
Q: How much waste water is produced during regeneration?
      A: About 63 gallons
Q: Is this water softener equipped with a bypass valve?
      A: Yes! Use it anytime for applications that don't require softened water.
My Take
I like the Fleck 5600sxt because it's user-friendly. Water softeners aren't complicated, but if you've never used one, there's a learning curve with some models that can be uncomfortable. This unit uses a state-of-the-art SXT controller with a back-lit LCD display that shows you the system's status at a glance. Step-by-step programming is a cinch to use, and the advanced options help maximize system efficiency and save money. It won't remove iron like the Iron Pro 2, but if that's not an issue, it's a terrific value for first-time users and my pick for best salt-based home water softener.
#4.
Pentair Fleck 48K

Grain  — Best Water Softener For Well Water with Iron
Like the Iron Pro 2, the Pentair WS48-56sxt10 is designed to both soften water and remove iron. Its 10-percent crosslink resin is chlorine-resistant, so it's ideal for both municipal and well water, and like the Iron Pro 2 and the Fleck 5600sxt, it features the Fleck SXT controller for optimal performance.
The kit includes the mineral and brine tanks and the control head, but as a bonus, it also comes with an installation kit that includes a sanitizer packet, O-ring lubricant and hardness test strips that make initial set up easier.
.
Pros
Cons

Removes iron
User-friendly interface
Metered regeneration saves salt and water
Comes with a value-added installation kit
USB video installation instructions included

Plastic used in the brine tank is prone to cracking
Removes only 4 ppm of iron
FAQs
Q: How often does salt need to be added to the brine tank?
      A: The rate of salt consumption varies based on water quality. Look in the brine tank weekly and add more salt when 3 inches or less of it remains.
Q: Can this be installed outdoors?
      A: Yes, but only in non-freezing climates, and weatherproofing the electronic controls is a must.
Q: Can this be installed below the level of the drain line?
      A: Yes, but no more than 20 feet.
My Take
#5.
Aquasure Harmony Series

48,000 Grain Whole House Water Softener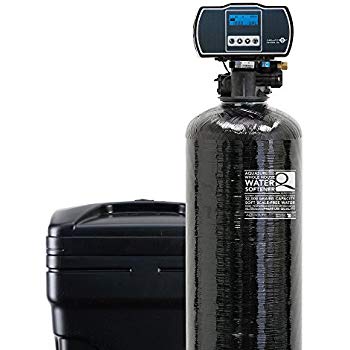 Aquasure promises spa-pure water with this 48,000-grain softener. It's equipped with high- capacity resin for long life, and offers a few exciting convenience features other models don't including a detachable bypass valve that allows maintenance without turning off the water supply and a high-capacity brine tank with a wide mouth that makes adding salt easier.
A low-profile hydraulic meter allows for closer installation to the wall — a plus in tight spaces — and all units come preloaded with resin for faster installation.
.
Pros
Cons

Durable, wide-mouth polyethylene brine tank
Fully customizable programming
Tanks come preloaded with resin
Five-year warranty

Fewer programming options than it's competitors
FAQs
Q: How often should the resin be replaced?
      A: Every five years on average depending on water quality.
Q: Will this softener affect the flow of water at the tap?
      A: It can, however, with an 11.5 gallon per minute flow rate, most users don't notice a big difference.
Q: Where is this system manufactured?
      A: It's assembled in the U.S. from globally-sourced parts.
My Take
Aquasure doesn't have Fleck's reputation yet, but if it keeps making softening systems this good, it will. Everything about this system was thoughtfully designed. Softeners aren't complicated, and there isn't much difference between most models, but Aquasure tweaked those few annoyances consumers complain about like brine tanks with narrow openings and LCD displays that are cluttered and hard to read. If you appreciate sound engineering, this model may not soften any better than the others, but it almost feels that way.
#6.
Tier1 48,000 Grain

High-Efficiency Digital Water Softener for Hard Water
Tier 1's water softeners aren't the slickest on the market, but it's an exceptional value for the price. The kit comes complete with the mineral and brine tanks and a digital head, plus it features quick connectors that earn it great reviews for ease of installation.
Programming options are available for every need, and it can be set to regenerate overnight when water use is at a low. Like it's competitors, it comes with a five-year warranty, but at a bargain price.
.
Pros
Cons

Comes with water hardness test strips
Excellent customer support
Brine tank has a small footprint
Easy-to-read instructions

LCD user interface is not as user-friendly as other models
FAQs
Q: Can this softener use both salt pellets and crystals?
      A: Yes, both work equally well.
Q: Is installation support available by phone?
      A: Yes, during regular business hours.
Q: Where is the softener made?
      A: China
My Take
This system performs admirably when it comes to water softening, and in most respects, it's comparable to the Fleck 5600sxt and the Aquasure Harmony. The basic construction and warranty are similar, and it gets raves for performance. What I'm not crazy about is the digital control meter — it's the least user-friendly on the list. The brine is also taller, and while it takes less floor space, it's tougher to pour in salt without making a mess. Neither of those two things is a deal breaker, and if floor space is tight, it's worth a second look.
#7.
Eddy Electronic Water Descaler

and Water Softener Alternative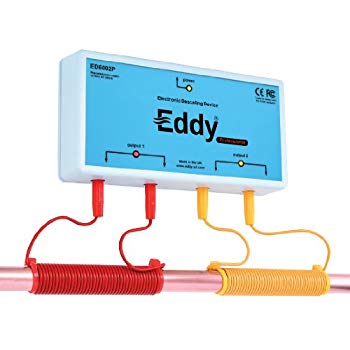 Eddy's electronic water softening descaler is an ideal alternative to salt-based water softeners. Unlike conventional models that remove minerals, this system uses electromagnetic waves to change the crystalline structure of minerals so they can't adhere to pipes and damage water-using appliances.
The hardness of water isn't affected, and healthy minerals aren't removed, but it helps prevent the limescale build up on fixture and appliances without costly changes to plumbing or the use of salt.
.
Pros
Cons

Takes no floor space — attaches directly to water pipes
Less expensive than conventional softeners
Environmentally-friendly — no salt required
Maintenance-free

Not ideal for very hard water
FAQs
Q: Can this system be used to treat hot and cold water?
      A: Absolutely! Instructions are included.
Q: How much electricity does this unit use?
      A: Five watts — about the same as a nightlight.
Q: Does this work on both plastic and metal pipes?
      A: It works all on metal and PVC pipes unless they're older pipes made of iron or lead.
My Take
Water descalers are not technically softeners because they don't remove minerals, but if the end result is nearly the same, does it matter? If you want a softener for preventing spots on dishes, this unit won't help, but for preventing hard water stains and damage to plumbing and appliances, it does a capable job in less space and for less than half the cost. It's not a 100-percent solution if you have very hard water, but if you can't maintain a conventional softener or live in an area where they're prohibited, it makes a significant difference. And with a 12-month no quibble money-back guarantee, what do you have to lose?
#8.
iSpring ED2000

– Best Electronic Water Softener
With this iSpring descaler, you're just fifteen minutes away from better water. Installation requires no plumbing or electrical know-how — simple coils charged with electricity do the work. They alter the composition of minerals, so they don't adhere to pipes, and while it won't reduce the actual hardness in water, it goes a long way toward enhancing the life of water-using appliances without complicated installation or the added cost of salt. In ecologically sensitive areas where salt-based softeners are prohibited, it's an effective alternative.
.
Pros
Cons

Low long-term cost of ownership
Perfect for those on sodium-restricted diets
Leaves healthy minerals in water

Two units may be necessary for water pipes over an inch in diameter
Doesn't protect clothes from color loss
FAQs
Q: Where is this descaler made?
      A: In the United States.
Q: How long is the power cord?
      A: The unit needs to be installed within six feet of an electrical source.
Q: Can this be installed vertically?
      A: Absolutely!
My Take
This iSpring works the same way as the Eddy descaler. Other the color scheme, there's no appreciable difference between the two — even the warranties and customer service reviews are similar, and they're both spectacular. The Eddy is made in the U.K., and the iSpring is made in the U.S. — both companies promise parts support. The most significant difference is the price. The iSpring system comes in at about 25-percent less than the Eddy, so since we're comparing apples to apples, this is the best electronic water softener if you need one that's salt-free.
#9
Whirlpool WHESFC ProSeries

Whole-Home Hybrid Softener and Filter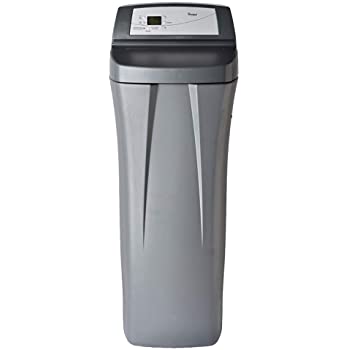 Improve your water quality instantly with a Whirlpool ProSeries hybrid softener and filter. With a single tank, it reduces heavy minerals plus harmful contaminants, including chlorine.
Its 31,000-grain capacity removes 120 grains of hardness and up to 3 ppm of iron. Ideal for households with up to 5 people, it protects appliances from limescale buildup and corrosion. You'll save money on repairs while enjoying the many other benefits of soft water, from cleaner dishes to brighter clothes.
Whirlpool ProSeries systems are smart, using 25-percent less salt by regenerating only on demand — a flashing indicator tells you when it's low. And there are no filters to change ever — Whirlpool's ingenious self-cleaning carbon filter renews itself every two weeks for lasting performance with the least possible maintenance.
.
Pros
Cons

Filter and softener in one
On-demand regeneration
Intuitive, easy to use digital interface
NSF and Energy Star certified
Ten-year warranty available

Removes less iron than comparable systems
Produces briny wastewater not allowed in ecologically sensitive areas
Top Q&A
Q: Does this filter reduce water pressure?
A: No. The WHESFC PRO has a generous 8 gpm (Gallons per minute) flow rate — that's 20-percent more than average filters.
Q: Can this system be used for well water?
A: ProSeries softeners can be used for wells with iron levels less than 3 ppm.
Q: Will it prevent orange stains in my toilet and tub?
A: If orange stains are due to iron, you can expect a significant reduction.
My Take
#10
AFWFilters AIS10-25SXT

Air Inject softener
AFWFilter's oxidizing Air Inject water softener removes iron, manganese and sulfur — three of the most common problems with well water. The chemical-free system uses pressurized air to trap contaminants, sequestering them in the tank where they're eventually flushed away.
Equipped with a top-of-the-line digital control head by Fleck, the AIS10-25SXT is a cinch to program. Kits include everything required for DIY-installation, including a stainless steel bypass valve with a standard 1″ threading for easy connection to your plumbing. A bypass valve lets you divert water for outdoor use without shutting off your home's water supply.
.
Pros
Cons

Removes up to 10 ppm of iron
Whisper-quiet air injector
Quality, programmable control head
Virtually maintenance-free
Ten-year warranty on the tank

Limited technical support
Top Q&A
Q: Can I choose when the system backwashes?
A: Absolutely! It comes preprogrammed to backwash every other day, but you choose any schedule that better meets your needs.
Q: Will this filter get rid of rotten egg smell?
A: AIS10-25SXT removes up to 2 ppm of the hydrogen sulfide responsible for even the foulest odors.
Q: I own a mobile home. Can this system be installed outdoors or horizontally in a crawl space?
A: Filters measure 54-inches tall and must be installed vertically. But if you waterproof the electrical connections and protect it from freezing temperatures, it can be safely set up outdoors.
My Take
#11
Whirlpool WHES40E

40,000 Grain Water Softener
High levels of iron in water can ruin some softeners, but not the Whirlpool WHES40E — it tackles the hardest water problems while removing up to 10 ppm of iron with no separate filter required.
This 40,000-grain, single-tank smart system is the ultimate cost-saver, using only as much salt and water as necessary to regenerate the system based on hardness level. The result is lower utility bills and less maintenance.
A single digital control panel offers fingertip control over all functions. With a handy low-salt indicator light, you know at a glance if you need to add salt. All systems come with an installation kit complete with bypass valve and easy-to-follow installation instructions.
.
Pros
Cons

Budget-friendly price
On-demand regeneration
Low-salt indicator light
NSF certified
Easy DIY-installation

Limited warranty with conditions
Top Q&A
Q: Where is this salt water softener made?
A: It's designed and manufactured in the US.
Q: How much hardness does it remove?
A: It's rated for 125 grain per gallon and suitable for moderately hard and hard water.
Q: Is it easy to install?
A: If you're replacing an existing water softener, it's an easy DIY job. Installing it from scratch requires basic plumbing skills, but with only one tank and a drain to plumb, it requires less technical expertise than traditional systems.
My Take
#12
GE Appliances SMART

40,000 Grain, GXSHC40N
If other softeners are smart, this 40,000-grain water softener wonder from GE is a genius. It's a single-tank water softener and self-cleaning sediment filter all in one. Ideal for a family of four, it removes up to 125 grains per gallon of hardness and 8 ppm of iron. GE's exclusive custom blending valve allows you to choose your preferred level of softness for comfort and salt savings.
Operation is fully programmable and controlled via app — home WiFi is required. Convenience features include a low-salt indicator and permanent memory — it tracks your consumption and learns, so you never run out of soft water. Real-time alerts let you shut off the system remotely in the event of a leak. If you work on the road, that's peace of mind.
.
Pros
Cons

Competitive price
User-friendly control
Days-to-empty salt warning
Space-saving footprint
Remote shut-off
Top Q&A
Q: What size pipes is this system compatible with?
A: It comes with solder-free, quick-connect fittings for 3/4-inch pipes but it will fit 1–1 1/4-inch plumbing with additional parts sold separately.
Q: How much salt does it hold?
A: Salt capacity is a generous 230 pounds.
Q: What if I don't have home WiFi?
A: The softener will still work, but you'll need to program it manually, and you'll lose out on benefits like the remote shut off.
My Take
Best Water Softener System

Buyer's Guide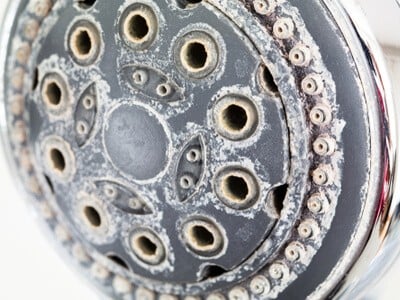 If you have hard water, there's no question there are significant benefits to installing a water softening system. The only question is — which one is best for you?
We will discuss the various types of water softeners later on..
But first, let's take a closer look at why you need a water softening system and which features will give you the long-term results you're looking for both your health and plumbing system.
Why You Need a Water Softener
Hard water isn't a health risk, but it does create problems including:
Dingy Clothes: If your bold new tees fade fast, chances are hard minerals are to blame. When trapped in fabric, they retain dirt and cause premature wear. Surfactants in detergents are less effective, leaving the equivalent of soap scum in your clothes.
Spotty Dishes: Hard minerals stick to dishes as water evaporates, leaving cloudy white spots on delicate glassware. Over time, they can cause permanent scratches known as etching.
Dry, Itchy Skin: Hard water affect skin in two ways. First, it leaves a thin layer of soap scum on your skin that can't be rinsed away. itching. Second, it reduces lather, something most people respond to by using more soap which has a net drying effect — doctors call it hard water dermatitis.
Haystack Hair: Hard water minerals cling to hair despite vigorous rinsing, leaving behind residue resulting in untamable frizz. Calcium ions affect pH, causing colored locks to fade faster or even change shade.
Soap Scum on Bathroom Fixtures: Soap scum is the ugly white film that coats tubs and shower doors when soap doesn't dissolve efficiently. Regular cleaning keeps it at bay, but it reforms every time you shower. Miss a day's cleaning, and it hardens into limescale requiring harsh chemicals or aggressive scrubbing to remove, leaving your back and fixtures worse for wear.
Clogged Plumbing Systems: The same limescale build up that forms in your tub builds up in pipes, narrowing their diameter and reducing water pressure at the tap. That not only makes for an uncomfortable shower, but it also forces appliances like dishwashers to work overtime. The result is higher utility bills and costly appliance breakdowns. Replacing a water heater alone averages $850. Ouch! So it's important reduce limescale in your plumbing system to prevent these issues.
How to Soften Hard Water
High levels of minerals in water cause a wide range of household problems, but you don't have to live with them. Boiling water and reverse osmosis filtration systems both remove minerals, but thankfully, there's a more convenient, less expensive whole-home solution — a water softener.
Types of Water Softeners
Water softening come in two types — salt-based, or ion exchange, and salt-free. In a salt-based Ion exchange system, water flows over negatively charged polystyrene resin beads. Positively charged hard minerals stick to the beads and are then flushed away by the action of the salt solution. This process does add a bit of sodium to your drinking water, but the amount is negligible and the system can address hard water problems of any severity.
Salt-free softeners, better-called descalers or water conditioners because they do not remove hard water minerals from water, are available in several types, but only the electronic type is in widespread use. This type of unit uses electricity from coils wrapped around your water pies to change the molecular structure of hard mineral molecules, making it hard for them to stick to surfaces like plumbing fixtures and appliances. This method of water conditioning use no salt, but is best used for low to moderate levels of hardness, and the results won't be as comprehensive.
Salt-based vs Salt-free Water Softeners
Traditional softeners use tanks with ion exchange resin to trap calcium and magnesium. Periodic salt water backwashes disrupt the resin-mineral bond, sending ions down the drain.
Only salt-based softeners actually remove minerals, but because they discharge briny waste water, they're costly to maintain and are not welcomed in ecologically sensitive areas. Several states limit or prohibit their use.
A salt-free water softener operate without electricity or salt and they produce no wastewater — they're environmentally friendly and cost effective, but they don't remove minerals. Instead, they alter their chemical composition so they can't form limescale.
Salt-free softener systems come in tank-based models that perform as well as conventional softeners and electronic descaling units suitable for mild hard water problems.
How to Choose the Best Water Softeners for City Tap & Well Water
Choose a the right water softener with these three steps:
Test Your Water
If you have city water, you can contact treatment authorities for a copy of you area's water quality report. But because minerals can leach from pipes between the source and your home, only a water test can tell you for sure how hard your water is.
Do-it-yourself tests can be purchased online, or you can send a sample to a certified lab. Some states offer free testing for residents.
Once you know what's in your water, you'll know how hard it is and if you need additional filtration. Iron, for example, can permanency damage softening media and should be removed with a pre-filter.
Select a Size
Hardness is traditionally reported in grains per gallon, so salt-based softeners' grain capacity is similarly sized. A grain of hard minerals weighs about 65 milligrams — as much as a newborn koala or half a paper clip. It's equivalent to 17.1 parts per million.
Grain "capacity" is the amount of hardness a water softener can remove before resin must be regenerated. Softeners with too little capacity will constantly regenerate, driving up utility and salt bills, so it's critical to choose the right size.
To determine the appropriate size softener for your home, multiply the number of residents by their average daily water consumption in gallons — 80 is a good average — then multiply the result by the grains of hardness in your water. Using this formula, a four-person household with moderately hard water would require a 32,000-grain water softener system. Because salt-free softeners don't remove minerals, most companies have replaced confusing grain-based labels with by-the-bathroom sizing.
Consider Performance Features
We've all heard the stories about cheap softeners that leak, underperform, or are a hassle to use. A water softening system is a once-in-a-lifetime investment — the ideal model is the one you'll need to think about the least once it's installed.
These critical features make a difference:
1. Flow Rate: Any type of filtration can reduce water pressure, but a softener that decreases your shower to a trickle when someone flushes the toilet just won't do. The average softener offers a manageable 6–7 gallon per minute flow rate of soft water so you can do several water-using activities at once without sacrifice. The higher the water flow rate, the happier you'll be.
2. System Control: Salt-free softeners are virtually automated — set them and forget them. But salt-based models require at least some programming to control regeneration and backwash cycles. The best salt-based water softeners have demand-initiated regeneration (DIR) control. Systems monitor resin saturation and recharge only when needed, saving salt and water. The lifetime savings can be significant in areas with high utility rates.
Look for units with back-lit digital interfaces and intuitive routines. Bluetooth capability and cell phone control are a plus. Models with battery back-ups preserve your backwash and regeneration settings during a power outage.
3. Efficiency: Water flows through lesser softeners from top to bottom. These gravity-based systems are inefficient because hard minerals tend to collect in the upper layers of resin. Performance decreases and salt use rises.
Up-flow designs introduce water from the bottom of the tank, exposing it to the resin's full surface area — every gallon is treated.
4. Footprint: A water softener is designed to be installed vertically, so measure carefully for height including the head. Most models require between 8–16 square feet of floor space to set up plus enough room for an adult to perform maintenance comfortably. If space is tight, consider a salt-free softener without a brine tank or choose a low-profile salt-based system.
5. Safety Features: Water softeners are technologically simple — there's not a lot to go wrong. But one feature worth looking for in salt-based systems is a brine tank with a safety float. Floats rise with water, and if the tank overfills, it shuts the system off, preventing property damage if you're away.
6. Certifications: Residential water softeners are not federally regulated, so how does a consumer know if a product meets performance and safety standards? The answer is NSF International — an organization that sets voluntary standards for product performance.
Companies pay for independent testing and certification to prove softeners or their components are accurately labeled. NSF Standard 44, for example, verifies a water softener efficiently reduces hardness via ion exchange. It's just one more way buyers know they're getting what they pay for.
How important is certification? Certifying products can cost thousands, so not all manufacturers participate. Instead, some assemble systems from certified parts. Results are similar and can you save you hundreds.
7. Long-term Cost of Ownership: All softeners need at least some maintenance to consider when calculating the long-term cost of ownership. Salt-based water softener models require salt, and even the best ion exchange resin doesn't last forever — resin can cost nearly as much as the original softener to replace.
8. Installation: Even homeowners with limited technical expertise can install a water softener, but engineering on cheaper models is less refined, using more parts that increase the complexity of set up. Look for brands that emphasize DIY-friendly installation with quick-connect fittings and online video support. Professional installation averages $200-500 and many opt to have a whole house water filter installed at the same time.
9. Support: A water softener is a once in a lifetime investment, so most buyers are inexperienced. If you run into a problem with installation or need a replacement part, will a qualified water quality expert answer your call? Working with a reputable company that has a strong track record for customer service is the key to long-term satisfaction with your purchase.
10. Capacity: A softener's capacity is measured in grains per gallon. The higher the number of grains, the more gallons it can soften before it needs to regenerate. Since water can't be used during the regeneration process, it's important to minimize disruptions to your home's water supply by ensuring the softener is large enough to meet your needs. This is, in part, dependent on the hardness level of your water.
Water softener reviews differ on the size people should purchase to get enough softened water without using excessive salt. The research I've done suggests that for moderately hard water, a 48,000-gallon system like the Pentair WS48-56sxt10, the Harmony Aquapure or the Tier 1 will serve three to four people. For a larger family or a small family with high usage, a 64,000-grain system like the Iron Pro2 or the Fleck 5600sxt is better.
Salt-free water softener brands have no capacity, so there are no limitations.
How to Install a Water Softener

Water softeners aren't difficult to install, but it takes comfort with plumbing, a few basic tools and, of course, the quality of the parts makes a difference. Cheap fitting are tough to work with.
Steps required to install a salt-based system include:
Read written instructions from start to finish before beginning the project. Precautions and helpful tips are often addressed last.
Assemble tools and equipment.
Choose a dry, level area for setup. Salt-based systems must be installed near a power supply and drain.
Shut off the water to your home and cut power to the water heater. Drain all faucets before cutting into pipes.
Cut 5 inches of pipe from the cold water supply pipe coming into your home. Have a bucket handy to catch drips.
Attach elbows to the cut ends. One will channel water flow down into the brine tank, the other will redirect water from the brine tank to your water heater.
Attach the pipes included with the softener using compression fittings.
Clamp the drain hose to the tank and over the drain to keep it secure.
Connect the overflow tubing to the brine tank.
Turn on the water and open the bypass valve to flush the system.
Plug the softener in and prime it by setting the valve to backwash. Water flows in while pushing air out. The system is now ready to use.
Installing a separate bypass valve or pre-filters will require more plumbing. Steps to install a salt-free filter are similar but because there's no brine tank, pipes are attached directly to the softening unit and priming occurs naturally without electricity.
How to Clean Hard Water Stains
Hard water stains range from light spots to heavy accumulations of limescale build up.
Mild acidic solutions are recommended for spot cleaning. Commercial products that remove rust from metal are effective but harsh. Instead, make a homemade cleaner with equal parts of water and white vinegar or lemon juice. Spray the solution liberally over stained surfaces and let it sit for a 5–10 minutes. A gentle scrubbing should then wipe it away. To clear clogged taps, soak a rag in the solution and wrap it around the faucet or shower head for an hour or two — a rubber band can hold it in place.
If you've inherited fixtures with hard scale, you're in for a workout. You'll need to spray, scrub and wipe the same areas repeatedly until the stains are gone — it can take a while. Age-old limescale is the best case for using commercial cleaners but follow the directions carefully. Any acidic solution can corrode metal-plated fixtures and should be tested in inconspicuous areas first.
Solution Steps:
Mix a 50/50 solution with equal parts: Water, white vinegar or lemon juice into a spray bottle
Spray the solution and let it sit for 10 minutes
Gently scrub hard water stains with a sponge
How to choose which water softener is right for you
Type
For low to moderate levels of water hardness, a descaler should give you good results. Some models suggest they also work for very hard water, but customer reviews are mixed. If you live in an area where salt-based systems are prohibited because of their ecological effect, a descaler will likely result in at least some improvement for any hardness level.
For moderate to very hard water, a salt-based system will give you better results, but it will cost more to own long-term.
No water softening system removes much iron over 5 ppm. That's why systems that remove 4ppm and 8 ppm are relatively comparable for performance. The systems in this review, the Iron Pro 2 and the Pentair WS48-56sxt10 both remove enough iron to be suitable for many buyers with iron issues. For very high levels over 5 ppm, an additional iron filter is usually required.
If you have iron in your water, softeners not labeled for iron removal should be avoided. Not only will they not help with iron staining, but the excess iron can decrease the efficacy of the resin and shorten its life.
Resin
The resin is the meat and potatoes of a softener, but there's much ado about nothing when it comes to the difference between 8-percent cation resins — the most common type used — and 10-percent crosslink resins. The 10-percent resin can help remove iron, but otherwise, it has little impact on a softener's performance. Lesser softeners on the market use a low-quality resin that performs poorly despite its percentage rating. The five salt-based systems on this list all use trusted, top-quality brands.
Single or Dual Tank
Single tank softeners have only one tank loaded with resin. Dual tank models have two. In most cases, a single tank system will serve most families, but for small businesses, a dual tank model is a good choice.
Footprint
Conventional water softeners need to be installed near an electrical supply — no extension cord, please — and a drain. Some models also have specific manufacturer's recommendations for distance away from water heaters to prevent the hot water from migrating backward into the softener during its regeneration cycle. If that happens, it could damage parts of it permanently. Expect most mid-sized salt-based models to take at least sixteen square feet of floor space.
Electronic declarers can be mounted in any direction and fit in less than a foot of space on the wall near your pipes.
Magnetic Water Descalers
Both electrical descalers like the Eddy and the iSpring ED2000 and purely magnetic water conditioners have limited to evidence to back up claims that they work. Some water softener reviews suggest they shouldn't be trusted, however, at least concerning the electronic type, there is science that suggests they should work — even if they haven't been extensively tested — and customers report favorable experiences. Most reviews don't recommend them, and neither do I.
What some reviews won't tell you is this — softening technology is old school and most systems perform comparably — even those from the high-priced water store that cost thousands more than these. These were all chosen as best picks because they're easy to install with basic plumbing skills, but even with optional professional installation, they'll still cost less.
Choosing a water softener really comes down more to price and the individual features that may be better for some buyers than others. Ultimately, the best home water softener for you is the one you buy today because it fits your lifestyle.