Last Updated on October 10, 2023 by
Ava
📝 Type: Salt-based | Process: ION Exchange | Regeneration: Metered | Grain Capacity: 32k – 110k | Flow Rate: 15 GPM | Bluetooth: ❌ | Warranty: 5 Year | Family Size: 4 | Rating: 4.5/5 | Best for: Hard City or Well water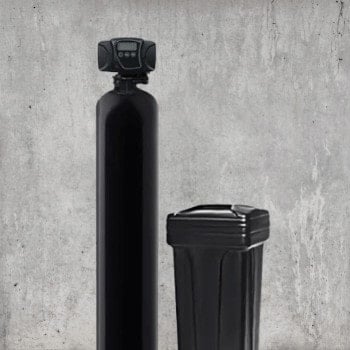 Unit Cost:
~ $1,189.00
If you're tired of hard water stains and limescale build-up causing your plumbing to slow to a crawl – let me introduce you to Fleck 5600 SXT.
This system is designed for efficiency and is affordable.
Highlights
Programmable flow meter
Metered system reduces wastewater and salt use
User-friendly digital interface
Safety float and overflow drain prevent accidental spills
Bypass valve allows water flow during regeneration
---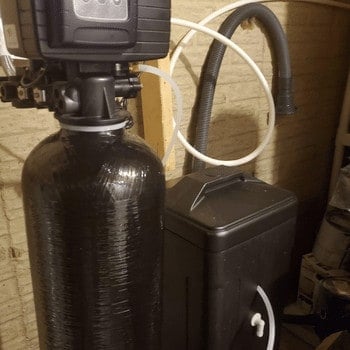 Best for: For anyone looking for a system that will work hard and last without breaking the bank on eliminating hard water.
Overview
Mineral water is good for you, but it can take years off the life of your appliances. Pipes are to dishwashers, washing machines and water heaters what blood vessels are to the body. If they get plugged up with limescale from hard water minerals, appliances are forced to work harder.
Over time, they become less efficient, and soon, you're helping the repair technician build a vacation fund.
What can you do about hard water? The simplest solution is a water softener. To learn more about how they work and why the Fleck 5600SXT is our top pick for best water softener for hard water, read our review and buying guide.
Pros
Its 48,000-grain capacity ensures plenty of softened water throughout your home, while its high-capacity resin is engineered for long life.
The advanced computerized flow meter is fully programmable and regenerates the system only as needed for maximum water and salt savings.
Made of the most durable materials, it's backed by a ten-year warranty and a reputation for trouble-free performance.
This unit is very easy to use, thanks to its simple controls and clear display screen.
The Fleck 5600SXT is very efficient, using only about 12 gallons of water to regenerate itself.
This water softener is very durable, thanks to its high-quality construction and materials.
The Fleck 5600SXT comes with a 5-year warranty, so you can be sure it will last for years to come.
This unit is very affordable, making it a great choice for budget-conscious shoppers.
Fleck 5600SXT is one of the most popular water softeners on the market, with thousands of satisfied customers.
This unit is certified by the NSF, so you can be sure it meets all safety standards.
The Fleck 5600SXT is made in the USA, so you can be confident in its quality and craftsmanship.
This water softener is an excellent choice for those who want the best possible water quality for their home.
Cons
The Fleck 5600SXT can be more expensive option than some other water softening systems on the market, so it might not be the best choice for those on a tight budget — consider looking at our other options.
Keep in mind, this system can be finicky if you don't use their recommended salt type as it could cause bridging, or clogs.
Basic plumbing skills are helpful for proper installation.
What we like
Water softeners have few moving parts, so when failures occur, it's in the control head. This unit made by Fleck is equipped with its top-of-the-line 5600SXT controller — a model so good that other brands use it in their systems. It monitors water usage and regenerates the system automatically. The user-friendly LCD interface displays the system's status — a helpful feature for first-time softener owners — and it features a backlit touchpad control for smooth operation. Kits come with everything required for installation, and the resin is preloaded in the tank, not shipped in bags. It's a great value.
Compare The Competition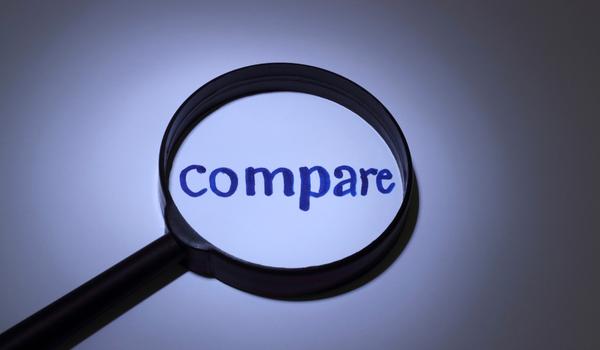 Springwell SS Water Softener: We like this system because of its simplicity of use 80k grain capacity. This system also has a WiFi app to have complete control over settings, salt-usage from anywhere you have a WiFi connection. Springwell is pretty comparable to Fleck in performance and price.
SoftPro Elite Water Softener: This is another comparable product to the Fleck 5600SXT, and it has a similar capacity of up to 32k – 110k grains. It also features an advanced digital control head with more precise settings and a built-in bypass valve for easy maintenance.
Matrixx Smart Water Softener: This is a comparable product to the Fleck 5600SXT, and it has a lower capacity of up to 27k – 70k grains. It also features leak detection which helps protect your home from water damage by automatically shutting the system down to prevent flooding.
Performance Features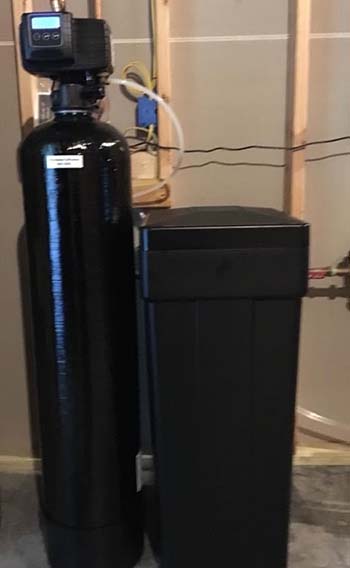 How do water softeners work? Salt-based systems like the Fleck use negatively charged resin beads to attract positively charged hard minerals like calcium and magnesium.
When the beads in the resin tank are saturated and can't absorb more minerals, salt-water from the brine tank is flushed through it, disrupting the bond between the resins and the minerals.
The resin is regenerated and the excess minerals are flushed down the drain.
Water softeners are relatively low-tech, but knowing more about select performance features will help you choose the right system. Here's what you need to know.
Key Considerations
Capacity: Fleck has a capacity of up to 110k grains per tank, which is more than enough for most households with 2-6 people. This makes it an ideal choice for those looking for a water softener that can handle the needs of their family without taking up too much space.
Efficiency: This system uses advanced technology to reduce hardness and scale buildup in your home's plumbing system while using less salt than other models on the market. This helps you save money on salt refills and reduces environmental impact from excess salt usage.
Maintenance: This system requires minimal maintenance due to its self-cleaning valve design and easy access control panel that allows you to adjust settings quickly and easily as needed.
Cost: We find this system to be relatively affordable compared to other models on the market, making it an attractive option for those who are budget conscious, but still want quality performance.
Overall, the Fleck 5600SXT does offer solid value in terms of capacity, efficiency, maintenance — It's also cost effective when compared with products we mentioned above.
Capacity
Resin can only hold so many minerals. When it reaches its capacity, it stops softening until the system regenerates. If you have very hard water and your softener's grain rating is too low, the system will continuously regenerate, using salt and creating wastewater at record speed. A water test can tell you your water's hardness, but for moderately hard water, the 48,000-grain Fleck offers plenty of capacity for most families of four.
Resin
Resin comes in two types — 8-percent cation, the industry standard, or 10-percent crosslink. For softening performance, they're equal. The 10-percent crosslink resin lasts longer, but it's more expensive, so it's not a cost advantage.
The difference matters only if you have iron in your water. Iron damages 8-percent resin, so with a softener like the 5600SXT, you need to add an iron pre-filter to the system. Softeners with 10-percent crosslink resin can remove iron if it's less than five parts per million.
Footprint
Water softeners must be installed near the main water line and close to a power supply and a drain. To prevent damage to a water heater, it's best to keep ten feet of pipe between it and the softener. You'll need at least 12-square feet of space for the tanks and enough area around them to make maintenance easy.
Regeneration Control
Older water softeners wasted a lot of salt because they regenerated on a timer whether it was needed or not. Most of today's models including the Fleck monitor water use and regenerate the system only when necessary. The most significant difference between control heads on different models is how user-friendly they are. That can be in the eye of the beholder, but the Fleck controller has the features you want most including a backlit display and a range of customizable options for regeneration.
Safety Features
If the resin tank malfunctions, the water in the brine tank can rise too high. It's rare, but if it happens, it makes a mess. Better brine tanks like the Fleck's come with a safety float that turns water to the tank off if the level gets too high.
Design Installation
Homeowners with basic plumbing skills and no space or plumbing irregularities can install the Fleck 5600SXT in a few hours. For a plumber, it's a quick job, so professional installation shouldn't be costly.
Help & Support
The 5600SXT comes with a ten-year warranty on the tanks, a five-year guarantee on the control head and quick, responsive customer care.
Final Thoughts
If you have hard water, a water softener is an investment that will pay for itself in the long run. You can put the money you save in appliance repairs in your vacation fund and have a ball!
Frequently Asked Questions
Does the system have a low-salt indicator?
No. Check the brine tank every few weeks and refill the salt when the level is down to a few inches.
Can I use this with well water?
Yes, but if you have high iron levels, you'll need to an iron pre-filter.
How long does the regeneration cycle take?
About two hours
Compare more top salt-based water softener brands: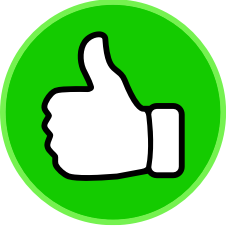 138
people found this helpful. Was this guide helpful to you?