📝 Model: Whirlpool WHES40E | Type: Salt-based | Process: ION Exchange | Regeneration: Metered | Grain Capacity: 40k | Flow Rate: 8.5 GPM | Bluetooth: ❌ | Warranty: 5 Year | Family Size: 5 | Rating: 4.5/5 | Best for: Well water with Iron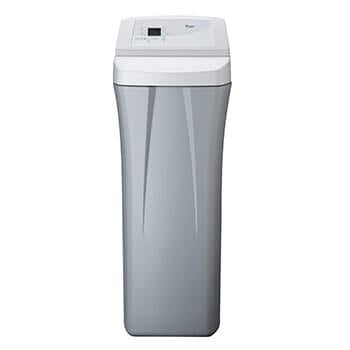 Unit Cost:
~ $789.00
Save time and money with Whirlpool's efficient all-in-one softening and filtering system.
Whirlpool is a trusted name that you can count on – here are some of the reasons why.
Highlights
Competitive price
NSF certified
On-demand regeneration
Low-salt warning indicator
Straightforward installation
---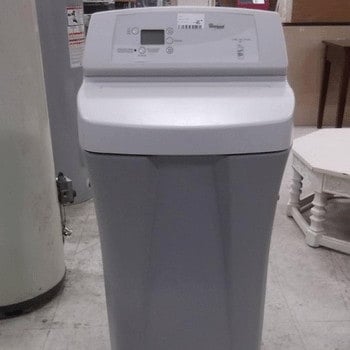 Best for: This a great solution to hard water with iron from a trusted name.
Overview
High iron can ruin water softeners. It tends to cling to resin even with backwashing, decreasing its efficiency over time. In the past, the only solution has been to install a separate iron filter at a significant cost.
But Whirlpool's come up with an affordable, all-in-one solution that tackles both iron and the toughest hard minerals and why it's our top buyers guide.
If you have an iron problem but crave softer water, let's explore why Whirlpool's WHES40E 40-000 Grain Water Softener may be the answer you've been looking for.
10/10/2023 Update:
For those that want to save A LOT of money with similar features, I would suggest having a look at
SpringWell SS1 System
– backed with a lifetime warranty!
Pros
Enjoy the many benefits of soft water with Whirlpool's 40,000-grain softener.
Ideal for large families, it removes up to 125 ppm of hardness plus 10 ppm of ferrous iron — dishes rinse cleaner, clothes stay brighter and limescale stains on your bathroom fixtures just fade away.
Engineered for convenience, this softener houses both resin and salt tanks in one sleek cabinet, saving as much as 25-percent on floor space over traditional two-tank models.
The digital control panel is intuitive to operate and features a low-salt indicator light, eliminating guesswork.
You'll save money and lower your utility bills with Whirlpool's salt-saving regeneration technology — it measures water consumption and regenerates only when necessary.
The integrated bypass valve lets you route water around the softener for outdoor applications like washing the car, further saving salt and preserving the life of the resin. The WHES40E is one smart, efficient system.
If you've had a bad experience with conventional water softeners, this Whirlpool's going to rock your world.
Features from programming to maintenance are streamlined for simplicity, performance and reliability.
If you need to install it in basement living space, it looks more like a high-end appliance than garage equipment.
It costs a few dollars more up front, but salt and energy savings drive down the long-term cost of ownership, and the quality construction speaks for itself.
It's a stress-free purchase from installation to use and an unbeatable value.
Cons
Full warranty requires additional purchase
Comparable Alternatives to Whirlpool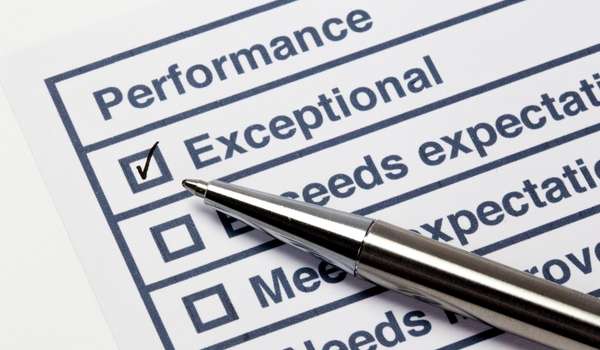 Fleck Iron Pro 2: This would be a great alternative in my opinion to the Whirlpool WHES40E, as it has an iron filter that can remove up to 8 ppm of ferrous iron from your water. This system also features a digital control head and LCD display for easy operation.
SpringWell SS1 Water Softener: If you're looking for a premium system without any mystery on how this system operates, this would be the perfect solution. It comes with WiFi/bluetooth connectivity that allows you to simply moinitor and adjust any setting on your system remotely on your tables or smartphone — it's a worth contender.
SoftPro Elite Water Softener: This is a great choice for anyone on a budget looking for a system that doesn't have all the bells and whistles, but can perform just like any other system reliably and efficiently. This system also has digital display that you can make easy adjustments.
---
Honesty About Potential Drawbacks:
We believe in transparency, which is why we want to mention some potential drawbacks of the Whirlpool WHES40E. A small number of users have reported occasional leaks or malfunctions after extended use. However, these instances are rare and can typically be resolved through warranty claims or professional assistance.
Customer Reviews and Feedback
J. Allen on July 29, 2023 said: "I had to replace my 22 year old Kenmore softener. Was easy to install. I was able to place it in the same spot. Smaller diameter drain hose posed a slight problem to resolve requiring a slightly larger size hose to fit my drain pipe. Regen motor is nosier than the Kenmore was, however the best part is the performance of the water softener. Water is soft and clear again."
Jason on Oct. 12, 2023 said: "Works wonders. Bought one years ago, works great. This is our second unit, and we won't buy another model."
Features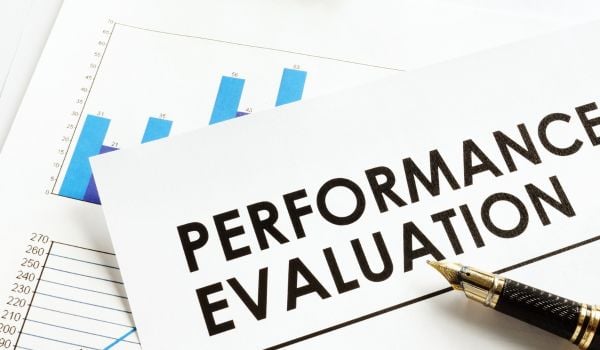 If a water softener is the sum of its features, let's see if the Whirlpool WHES40E has what it takes to solve your unique hard water problems.
What To Consider Before Buying
Efficiency: This softener is designed to be highly efficient, using up to 75% less salt than other comparable models on the market.
Capacity: This model has a 40,000 grain capacity which can handle large households with multiple bathrooms and appliances that require soft water.
Maintenance: The WHES40E requires minimal maintenance due to its self-cleaning sediment filter and built-in diagnostic system that alerts you when it needs attention or service.
Cost: The cost of this softener is relatively low compared to other models in its class, making it an affordable option for many households looking for a reliable water softening solution.
Warranty: Whirlpool WHES40E comes with a 5-year limited warranty, providing peace of mind that your investment is protected in the event of any defects or malfunctions.
Contaminants Filtered
The WHES40E removes:
Calcium
Magnesium
Iron up to 10 ppm
Flow rate
Flow rate is a measure of how fast water moves through a softener. If the flow is too slow, you'll notice a difference in water pressure when more than one tap is open.
The average water softener offers a generous 6–7 gpm flow rate, enough to keep a shower at full pressure when the kids flush the toilet. The WHES40E goes above and beyond with an 8.5 GPM flow rate, making it perfect for homes with multiple bathrooms.
Regeneration Efficiency
Water softeners use salt every time they regenerate — it's the salty brine water that keeps resin fresh.
But old-school water softeners regenerated on a timer whether it needed it or not, using far more salt and water than necessary. It's no wonder they had a reputation for requiring continual maintenance.
The Whirlpool WHES40Eis salt miser. It measures your water consumption and regenerates only on-demand. You'll do less maintenance and spend less on electricity, water and salt.
Certifications
Water softeners aren't regulated, so how can consumers know if they'll perform as promised? The answer is choosing is NSF-certified products.
The NSF certification program is voluntary — companies pay for independent testing to show their softeners perform as advertised, and monitoring is annual. The fees are significant, so manufacturers that participate are incentivized to produce a top-quality product. NSF certification is just another way customers know they're getting what they pay for when they buy a Whirlpool brand softener.
Safety Features
Whirlpool softeners have two noteworthy safety features. The first is a shut-off valve that turns the softener off if it malfunctions, preventing messy overflows.
The second is a flashing low-salt indicator. Running a softener without salt on occasion won't damage it, but it won't remove minerals either, allowing limescale to form.
Design
The WHESF40E measures 18 inches wide by 19-inches deep and just under 48 inches from the bottom to the top of the control panel. The salt reservoir stands at 39.5 inches, a comfortable height for loading salt.
Whirlpool softeners are geared for DIY installation. Instructions are straightforward, and a technical support video is featured on their website. Whirlpool does not require professional installation to honor the warranty.
Help & Support
Whirlpool has a stellar record for customer support. In the business since 1911, they produce replacement parts and have a full line of accessories.
The WHESF40E comes with a full 1-year warranty for parts and labor — two years if you purchase three bottles of their proprietary softener cleaner. Use it every four months to keep the system in top condition.
Final Thoughts
Hard water can wreak havoc in your home, but the cure doesn't have to be worse than the problem. Whirlpool's WHESF40E 40,000-grain water softener is an affordable, hassle-free fix.
Frequently Asked Questions
Q: What is a 40,000-grain water softener?
40,000-grain water softener is designed to eliminate up to 40,000 grains of mineral hardness before it needs to regenerate. The WHES40E model is particularly well-suited for households that experience high levels of water hardness and consume a significant amount of water.
How do I know what grain water softener to use?
Multiply the number of people in your home by their average daily water consumption — 100 gallons is the norm. Multiply the result by your water's hardness level in grains per gallon, and that tells you how many grains of hardness need to be removed daily. Multiply that figure by seven — an efficient interval for regeneration — and it shows you which size softener to buy.
What size water softener do I need for a family of four?
Let's break it down with an example: A family of four, each using 100 gallons of water per day with a water hardness level of 10 grains per gallon, would need to remove 4,000 grains of hardness daily. Over a week, this adds up to 28,000 grains. If your family's water usage is higher, you have additional members, or your water is harder, the grain capacity needed will increase accordingly. The WHES40E is designed to comfortably serve a household of six with moderate to high water hardness.
How long do Whirlpool water softeners last?
Whirlpool's softening resin should last ten years, depending on your water quality. Customers report them lasting up to twenty years under gentle conditions. Resin is replaceable, so if the cabinet and control panel is in good condition, it can last indefinitely.
Compare more top salt-based water softener brands: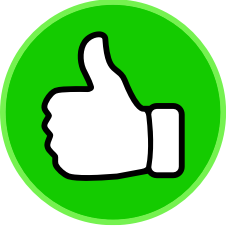 114
people found this helpful. Was this guide helpful to you?