Last Updated on January 21, 2023 by
Ava
Whole-house water filters are plumbed into your main water line. Nothing changes about how water flows in or out of your home except that it moves through the filter before reaching your faucets.
But if you want unfiltered water, you're out of luck without a bypass. So, let's look at how to install this critical system and why you'll be glad you did.
Installation Overview:
You will need to have the right tools and materials for bypassing a whole-house water filter, such as a wrench, pliers, screwdriver, and Teflon tape.
It is important to turn off the main water supply before attempting to bypass the filter.
You may need to remove any existing fittings or valves that are connected to the filter in order to access it properly.
Once you have accessed the filter, you can then disconnect it from its housing by unscrewing any bolts or screws that hold it in place.
After removing the filter from its housing, you should be able to connect new pipes directly into each side of where the old ones were attached without having to use additional fittings or valves if they weren't already present before removal of the old one(s).
Make sure all connections are secure with Teflon tape and/or pipe dope so there won't be any leaks when turning on your main water supply again after bypassing your whole-house water filter system!
What Is a Whole-House Water Filter Bypass?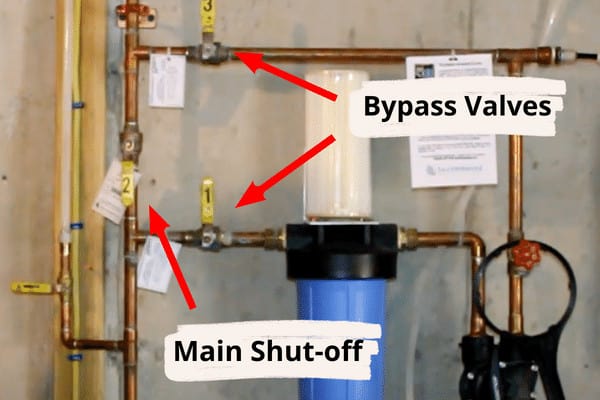 A bypass is a triple ball valve system that diverts water around your filter.
When you want filtered water, the left and right ball valves stay open while the center valve is closed. When you want unfiltered water or need to stop water flow to the unit for maintenance, close the left and right ball valves and open the center valve to activate the bypass system. It's as easy as turning the handles.
Why Install a Bypass Filter

A whole-house filtration system cleans up your drinking water, so you'll want it on most of the time. But here's why you'll occasionally want to bypass the filter.
Hassle-Free Maintenance
Whole-house water filters work under pressure. If disconnect any part of the system without turning off the main shutoff valve, you're going to need a towel.
Bypass valves let you direct water away from the filter temporarily, so you can perform proper maintenance without getting water everywhere or damaging the system. Isolating the filter from the house plumbing makes it easier to work on with filter changes.
An Uninterrupted Water Supply
Without a bypass, the only way to stop the flow to a whole-house water filter is to turn off the main shutoff valve. But that cuts off water to your entire house for as long as it's disabled.
With a bypass, your family can tap unfiltered water while you handle maintenance or repairs. This is a particularly important benefit if your filter breaks down for an extended period — think bathroom use — or if you travel a lot and have automatic sprinklers.
More Money in Your Pocket
Once you install a whole-house water filter, every drop you use indoors or out is filtered. Is that a bad thing? No, but it can be costly.
Filters and softeners have a limited capacity, so the more gallons they process, the more you'll have to backwash the filter or replace disposable cartridges. Using unfiltered water to fill your swimming pool, wash your car or irrigate the garden saves wear and tear on the filter media and lengthens maintenance intervals.
Bypass valves serve the same purpose as installing a second raw water line but without breaking the bank.
Steps on How to Install a Bypass Filter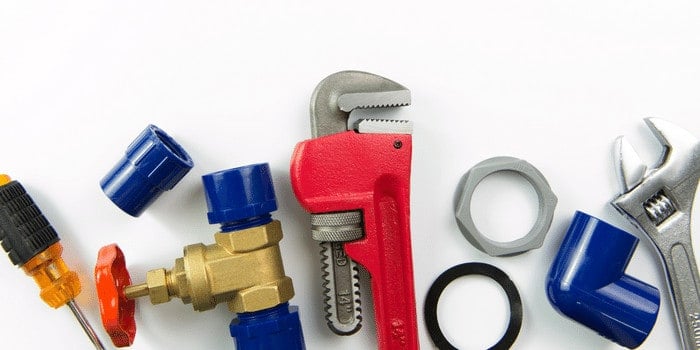 Everyone's plumbing is different, so your bypass may look exactly like our picture shows. But the general installation process is similar.
Key Takeaways Before You Begin
Identify the type of filter system installed in your home
Determine if bypassing the filter is necessary and safe to do
Check for any safety warnings or instructions from the manufacturer
Shut off power to the water filtration system before attempting to bypass it
Locate and disconnect all hoses connected to the filter
Connect a new hose directly from the main water line into an outlet downstream of where you disconnected it from
Turn on power back on, check for leaks, and test pressure levels
Re-connect hoses when finished with bypassing process
Check Your Owner's Manual
Most whole-house filters are compatible with bypass valves. But some have limitations, so review your owner's manual. It's worth your time.
Find a Location
A bypass valve should be installed near your filtration system, upstream from your hot water heater and as close as possible to your water inlet. Measure the space carefully.
Gather Your Tools
The tools and supplies required may vary based on your existing pipe material and the type of ball valves you're installing.
But in general, you'll need:
Three ball valves
Fittings
Pipe
A marker
A hacksaw
A flashlight
Sandpaper, a wire brush or reaming tool
An empty bucket
A towel
Depending on your existing pipes and the fitting type, you'll also need:
Solder, flux and a torch for copper pipes
Pipe primer and glue for PVC pipes
Turn off the Water Supply
Cut off the incoming water flow by turning off the valve to the raw water line. It's typically in the basement near the water meter or on the front wall of your home closest to the street if you use city water.
After, bleeding your faucets to drain water from the system. It makes the installation process less messy.
X Marks the Spot
The best way to avoid installation errors is to measure twice and cut once. Mark the incoming water line where the bypass system will go and clean the pipe with sandpaper or a reaming tool to help the solder or PVC glue adhere. Solid connections prevent leaks.
If you're mounting the bypass on the wall, mark a spot for the mounting bracket.
Cut and Preassemble the Parts
We recommend cutting the pipe and pre-assembling the parts whenever possible. Keep your bucket and towel handy to clean up drips.
Lay out the right and left valves, center valve, fittings and pipe pieces as they'll look assembled. Seeing it all together on the floor in front of you helps you visualize how it all comes together.
Install the Bypass
Next, install the bypass piece by piece, fitting each connection with a nut and compression ring to ensure a good seal.
Test the Bypass
Finally, restore the water supply, and you're ready to give the bypass a whirl.
Turn it on, letting water flow through it for several minutes while checking for leaks. If the fittings and bypass valves stay dry, pat yourself on the back for a job well done.
Frequently Asked Questions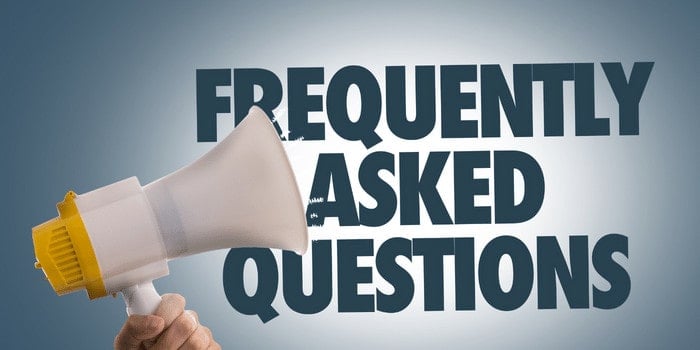 Do I need a filter bypass?
Your filter will perform normally without a bypass. Still, it will save you money in the long run, so it's a good investment.
How often will I use a water filter bypass?
How often you bypass a whole-house water filtration system depends on the maintenance intervals and how often you want unfiltered water.
Most homeowners use it for maintenance once or twice a year. But if you irrigate the garden, water the lawn and top off the pool regularly, you might use it 3-4 times per week.
How long can I bypass a water filter?
Filters can be bypassed indefinitely — there's no limit. But mold can grow on wet filter media if it's not backwashed regularly. A week or less is ideal.
My whole house water filter has a built-in bypass. Is that enough?
Some whole-house water filtration systems feature an internal bypass valve — a horseshoe-shaped pipe that diverts water away from the filter media and straight into your plumbing system.
If you're lucky enough to have one, it's probably good enough. But having an external bypass is convenient if your internal filter bypass breaks down.
Should I bypass my water softener?
Bypassing your water softener when you can use untreated water is an excellent way to save salt and extend the life of the softening resin.
And it's cheaper than buying bottled water for applications you can't use soft water for because of the sodium content, such as watering sensitive plants and filling aquariums.
Can I install a whole house filter bypass without plumbing experience?
Most homeowners with average DIY skills can install bypass valves. Without plumbing experience, it's a time-consuming project but it's not complex.
Still, if you're reluctant to cut into your water line — most people are — installing a filter bypass is a piece of cake for a professional. The components are cheap, and you'll pay for a few hours of labor at most.
I'm replacing my old filter bypass. Why do the new valves look different?
Old systems have gate valves with wheel handles. Newer systems use ball valves with levers.
Both work well, but levered handles are less likely to get dirty and stuck if they haven't been used in a while. The difference in cost is minimal and levers require less strength to use than other valves.