The process of changing your whole house water filter is surprisingly simple and there's no need to hire an expensive plumber to do this for you.
In this article, we're going to talk about how often filters need to be changed? What will happen if you fail to replace them? And what some early signs you need to be aware of.
So sit back with your favorite beverage and let us walk you through the process!
Have a burning question… Shoot us a quick email.
Let's get to it!
How to Change a Whole House Water Filter Cartridge
First off, don't be nervous one bit about doing this yourself. In fact, it will probably take you longer to gather up the necessary tools needed to do this project, and once you're done, you can pat yourself on the back and laugh at how simple it really is.
So what tools & materials are required:
Phillips head screwdriver
Water Filter Wrench or socket set (depending on your filter)
Channel locks
Teflon tape (Plumbers tape) It's usually white.
Water bucket with some rags
Silicone grease to lubricate the O-ring
Now that you have all of the required tools and materials, it's time to get started. The steps are as follows:
Shut off the water supply to your house. This is located in a different spot in each home, so basically you need to find where the water meter is and turn it off.
Remove the inlet and outlet water lines from the filter
Using a water filter wrench or a standard wrench, remove the old cartridge (and gaskets if needed)
Install a new cartridge making sure to align it correctly. This can be done by lining up arrows on the cartridge with arrows on the filter housing — Don't forget to lubricate O-rings with silicone grease!
Reattach water lines and SLOWLY turn the water supply back on
Open a faucet and check for leaks. If no leaks are found, you're good to go!
Turn on all of Your water faucets and run for a few minutes to clear up any debris that may have been introduced during the filter change.
So there you have it! Now all you need to do is relax and let your new water filter cartridge work its magic on some of the nastiest stuff found in tap water – like lead, chlorine, and other harmful chemicals.
See how easy that was? And if you have any questions, don't hesitate to shoot an email over to us here at the blog. We'd love to help out in any way we can!
What If I Get My Water From a Well?
No need to worry, the process to change your well water filter is exactly the same process as above. It's as simple as that!
And if you're a more visual learner like myself, be sure to check out the video below for an even more in-depth look at how to change your whole house water filter.
What To Do If Your Water Filter Housing Is Stuck
Ok, so what do you do if your water filter housing is stuck and you can't get it loose no matter how hard you try?
Well, the first thing you should do is take a step back and assess the situation. Is the filter really stuck or are you just struggling because it's tight? If it's the latter, then there's another way. But it will require a little more work.
You will need to make sure the water supply has been turned off, which it should be anyway if you're trying to loosen it.
Open up the water valve that sends filtered water to your faucets, flush toilets, etc…
Turn all of your faucets on and let all excess water run out until a trickle of water flows – this will help relieve any backpressure to your water filter housing
Close off the valve that allows filtered water to flow so that when you go to remove your filter housing, no internal water flows back at you.
Some whole house water filters have a pressure release button. If so, press and hold until the hissing sound stops.
Now that we've walked you through those steps, it's time to get down and dirty. Remove the water filter housing with channel locks or a water filter wrench – whichever is applicable.
Once the filter housing has been removed, take a look at the gasket that was in place. If it's still in good condition and not torn, you can reuse it.
But if it's not, you will need to replace it with a new one and use some silicone grease to spread around the gasket – this will also help it from becoming stuck in the future.
How Often Should You Change Your Water Filter?
Now that you know how to change your water filter, it's time to talk about how often they should be replaced. Unfortunately, there is no one-size-fits-all answer to this question as the replacement frequency will vary depending on factors such as the type of filter used, water quality, and the number of people using the water. However, a good rule of thumb is to replace your filter every six months to one year.
Sediment pre-filters require more frequent changes as they typically need to be changed every three months. While carbon filters can last up to a year and post-filters can last up to two years.
Luckily, most of these problems are easily avoided by simply following the recommended replacement schedule for
It's important to keep in mind that if you notice any decrease in water pressure, it could be a sign that your filter needs to be replaced. Additionally, if the water smells or tastes different than usual, or if there are particles floating
What Happens If You Don't Change Your Filter?
If you don't change your water filter regularly, several things can happen:
The water will not be filtered correctly and could contain harmful chemicals, bacteria, and other contaminants.
You could damage the internal workings of your water filtration system by forcing it to work too hard (which is what happens when you don't replace a dirty filter).
Your whole house water filtration system won't last as long, leading to higher costs in the long run.
The filter will become clogged and can cause poor water pressure and even a complete loss of water supply
The lifespan of your appliances could be shortened due to the accumulation of sediment and other debris in the water lines
So as you can see, it's definitely in your best interest to change your filter regularly!
How Much Does It Cost To Replace a Whole House Water Filter System?
If you find none of the above steps to change your water filter worked, maybe it's time to change out your system. The average cost of a whole house water filtration system ranges from $500 to almost $3000.
The more expensive systems are typically reverse osmosis and will be referred to as such in this article, but they do tend to have the highest price tags. However, we're going to focus on what many people may consider "base models."
The most common type of whole house water filter is a single tank sediment filtration system. These systems range from $300 to about $500 and can be installed by do-it-yourselfers or even your plumber if you choose not to do it yourself – this option will increase the final price tag, however.
When it comes to water filtration, the best whole house system is one that protects you and your family from harmful contaminants – see the best list here.
If I Get My Water From a Well?
Unfortunately, there are no federal standards for safe levels of bacteria in private well water. This means that if you get your water from a well it's even more important than ever to have a good well water filter in place.
While most whole house water filters will protect you from bacteria, it's important to choose one that is specifically designed for well water. This is because the quality of well water can vary greatly depending on the area in which you live and the type of well you have.
In closing, the best way to ensure your water is safe and healthy to drink is by regularly changing your whole house water filter – no matter where you get your water from.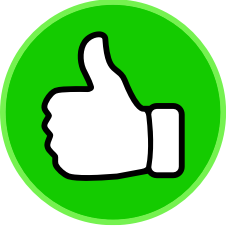 114
people found this helpful. Was this guide helpful to you?