Last Updated on November 12, 2023 by
Ava
📝 Model: US Water Systems Bodyguard Plus | Type: Carbon + Sediment | Process: 2-stage | Capacity: 1M gal. | Contaminants Removed: 10+ | Flow Rate: 10-20 GPM | Bluetooth: ✔️ | Warranty: Lifetime | Annual Cost: ~$80 | Rating: 4.5/5 | Best For: Municipal water or well water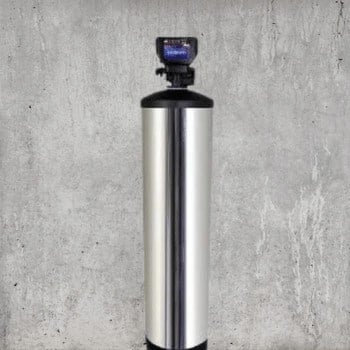 Unit Cost:
$1,189.96
US Water System's Bodyguard Plus has upped the ante on the competition.
Equipped with the Interceptor pre-filter, it's ideal for city and well water, reducing a wide range of chemical contaminants plus bacteria, viruses and heavy metals, including lead.
Features
Broad filtration
User-friendly
Performance certified
Minimal maintenance
10-year warranty on valves and electronics
---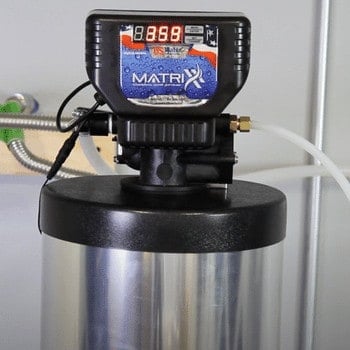 Best for: If you're looking for full protection from water contaminants and bluetooth app control – look no further than US water systems Bodyguard Plus.
US Water Systems Bodyguard Plus Review
For cleaner water that tastes as good as premium bottled brands, nothing does it better than US Water System's Bodyguard Plus Whole-House Water Filter.
Let's take a look at the Pros & Cons of this system.
Pros
It eliminates both chlorine and chloramine — a cheap alternative disinfectant.
Water tastes as nature intended, and showers are irritation-free.
Filters are equipped with state-of-the-art valve technology.
Bluetooth-enabled, you can the monitor system's performance and control settings with the free Waterlogix app.
Easy to install and simpler to maintain, the Bodyguard is NSF/ANSI 42 and 61 certified for reliability.
Made in America, it's the comprehensive solution to bad water.
The Bodyguard Plus reduces an impressive range of contaminants.
Self-cleaning, it backwashes like a water softener, continually renewing the carbon media so that it stays fresh.
If you've had a bad experience with filters that require constant and costly maintenance, look no further for relief.Tanks don't come preloaded with media.
US Water Systems isn't lazy — it's a precaution to prevent it from shifting in the tank during transport.
It takes about a half-hour to fill, but the process is straightforward, and if it helps guarantee premium performance, I'm in.
Once the Bodyguard Plus is installed, you control the system from the palm of your hand.
Water from every tap looks, smells and tastes better with just annual maintenance.
You'll enjoy a lengthy warranty and the peace of mind that comes with clean water.
Affordable, high-quality filtration doesn't get any easier than this.
Cons
We wish the lifetime warranty that's only for the tank also included the valves and electronics. We would also like to see the filter media warranty to be longer than 5-years.
Media doesn't come preloaded, which is a bummer.
If this system doesn't have what you're looking for compare our top 12 whole house filter systems.
---
Bodyguard Plus

– Performance Features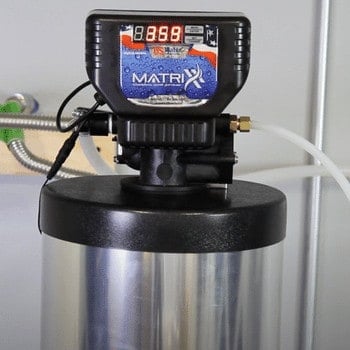 An upgrade from US Water System's original Bodyguard filter, the Bodyguard Plus filtration system includes a primary filter with 35-percent more contaminant-busting media plus the patented Interceptor prefilter.
Let's take a closer look at their features.
---
Key Considerations Before Buying
Filtration Capacity: The Bodyguard Plus Filter whole house water filter has a filtration down to 5 microns, which is suitable for removing sediment, rust, and other particles from your home's water supply.
Installation: This product is easy to install and requires no special tools and only basic plumbing skills. It can be installed in less than 4hrs with just a few simple steps.
Maintenance: The pre-filter cartridge should be replaced every 6-12 months depending on the amount of usage and the quality of your water.
Cost: The cost of this product is relatively affordable compared to other whole house filters on the market today, making it an attractive option for those looking for an effective solution without breaking their budget.
Warranty: Bodyguard comes with a lifetime warranty that covers any defects in materials or workmanship during normal use conditions from date of purchase by original owner/purchaser only (proof of purchase required).
Contaminants Removed
The Interceptor pre-filter is more than a mechanical filter. It has a 5-micron outer layer plus an inner layer of electrically charged alumina fibers that magnetically remove particles from Chromium 6 to bacteria in a process known as electro-adhesion.
The Interceptor virtually eliminates:
Sand
Sediment
Silt
Chromium 6
Silica
Lea
99-percent of parasitic cysts
99.9-percent of bacteria and more
The Bodyguard Plus filtration tank contains a blend of granular activated carbon (GAC) and catalytic carbon to remove:
Chlorine
Chloramine
Trihalomethanes
Herbicides
Pesticides
Industrial solvents
PCB
Pharmaceuticals
VOCs and hundreds more
The high-efficiency design eliminates channeling, so the media is more effective. The Bodyguard Plus does not remove iron, fluoride or arsenic.
Capacity
The Bodyguard Plus has up to a 1,000,000-gallon capacity, meaning it can purify up to a million gallons of water before the carbon media must be replaced. Since it's the most expensive part of the system to maintain, it determines how cost-effective the filter will be.
Despite its higher initial price, the Bodyguard Plus is a bargain. You can buy a decent filter for half as much, but you'll spend hundreds annually maintaining it. The media is warrantied for five years and may continue to perform well long after depending on your water quality.
The cost of the Interceptor prefilter also contributes to the long-term cost of ownership. Unlike lesser filters with a 3-6 month life span, it will last up to a year. The annualized cost is still slightly higher than conventional sediment filters, but it contributes significantly to the system's contaminant reduction capability and preserves the life of the carbon media.
Micron Rating
Mechanical water filters, like sediment and reverse osmosis filters, strain particles through microscopic pores measured in microns — millionths of a meter. The Interceptor prefilter removes particles down to 5 microns plus sub-micron level contaminants via electro-adhesion.
Carbon filters don't have a conventional micron rating. They capture most particles from 0.5-20 microns via adsorption — a process by which contaminants cling to media with an extensive surface area. Combined, these three types of filtration remove more hazardous substances than each could alone.
Flow Rate
Filters have a reputation for reducing water pressure at the tap. Any barrier between you and your water can slow it down. Flow rate, measured in gallons per minute (gpm), helps determines how much impact you'll see. The Bodyguard Plus comes in three sizes with flow rates from 10 gpm for small houses to 20 gpm for multi-bath homes. That's 40-percent or more than the industry average and should sustain multiple water-using activities simultaneously.
Design and Installation
The Bodyguard Plus has a lean footprint — less than 2-square feet. Installed near your service inlet, it measures 48-54 inches tall depending on the model and must be installed vertically as close as possible to a drain and within 6 feet of a standard household outlet. It won't fit in a crawlspace.
Systems installed outdoor must be protected from the elements. The warranty doesn't cover damage caused by freezing or plastic parts warped by excessive heat.
Engineered to be as simple as possible to install, the Bodyguard Plus comes with a bypass valve that makes it easy to turn off the water to the filter for maintenance or for needs that don't require purification. Washing the car or filling the swimming pool with unfiltered water helps preserve the life of your filter.
Help and Support
US Water Systems has been making quality filtration products since 2003. They back the Bodyguard Plus with a comprehensive warranty — 10 years on the control valve and electronics and a lifetime on the tank. Their crack customer care team has more than 200 years of combined experience in the filter industry. From answering technical questions to installment support, they're ready to help.
Final Thoughts
No matter how bad the water quality is in your area, it can be perfect in your home with the right whole-house filtration system. So why worry when you can buy a Bodyguard?
Frequently Asked Questions
I have no plumbing experience. Can I install the Bodyguard Plus myself?
Yes. The installation is straightforward, and the instructions are clear and easy to understand. Just follow them step by step and have a helper handy to load the media.
How long do the filters last?
The Interceptor sediment filter should be changed annually. The media lasts five years or more.
Does the Bodyguard soften water?
No, it does not remove beneficial minerals and will not affect TDS readings.
Comparable Filtration Systems
Best Whole House Filters

EDITOR'S CHOICE

EDITOR'S CHOICE

SpringWell Whole House System

Eliminates 99.6% of germs
6-month money back guarantee
9 Gallons per Minute Rating
Family of 5+

Click For Best Price

Coupon Code: QWL5

Best Cartridge Based

Best Cartridge Based

Kind E-1000 Whole House

80,000 gallon filtration capacity
Catalytic Carbon media
15 GPM
Family of 4+

Click For Best Price

Runner-up

Runner-up

Aquasana EQ-1000 Whole House Filter System

7 gallons per minute flow rate
No need for a water softener
10-year warranty
Family of 4

Click For Best Price

GREAT FOR WELLS

GREAT FOR WELLS

SpringWell Well Filtration System

Won't affect water pressure
Works quietly
Lifetime warranty
Family of 5+

Click For Best Price

Coupon Code: QWL5
Compare Other Leading Brands: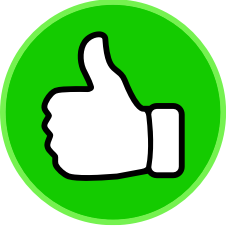 85
people found this helpful. Was this guide helpful to you?