Last Updated on November 12, 2023 by
Ava
📝 Type: Salt-Free |Process: TAC | Regeneration: Not required | Max Hardness: 81gpg | Flow Rate: 15 GPM | Bluetooth: ✔️ | Warranty: Limited lifetime | Family Size: 4 | Rating: 5/5 | Best for: Municipal water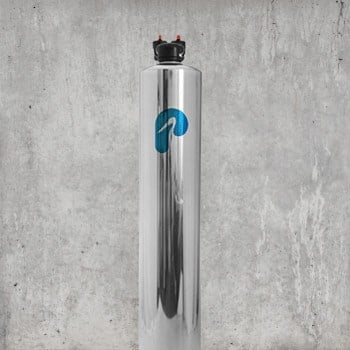 Unit Cost:
~ $919
Unlike salt-based softeners, Pelican's NaturSoft doesn't eliminate hard minerals — it keeps them suspended in water, so they don't stick to plumbing.
Highlights
Environmentally friendly, salt-free design
Low-maintenance
Retains healthy minerals
Produces zero wastewater
Limited lifetime warranty
---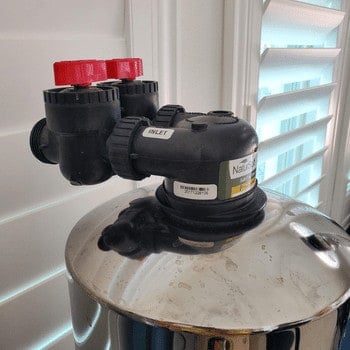 Best for: This is a great for anyone looking for value in a salt-free water softener with a company that stands behind its quality with a lifetime warranty.
Pelican NaturSoft

Water Conditioner Review

Hard water minerals are good for your body, but they're not healthy for your home. Calcium and magnesium stick to the inside of pipes, forming limescale.

As it builds, it limits the flow of water to appliances and corrodes sensitive parts. Dishwashers, refrigerators and water heaters work overtime to compensate, and the result is high utility bills and untimely repairs. How can you avoid the cost and inconvenience of breakdowns?

A salt-based water softener system can do the trick by removing most hard minerals. But they're a hassle to maintain, and they can harm the environment — they're banned in many ecologically sensitive areas.

For most homes, the

best whole house water softener

is a salt-free alternative that preserves healthy minerals but prevents them from forming limescale. Let's take an in-depth look at this cutting-edge technology and one premium solution, the Pelican Water Softener Alternative.
Pros
Systems consist of a sediment prefilter and a single tank with softening media. Since systems are salt-free, brine tanks aren't necessary.
The NaturSoft is a perfect fit in tight spaces.
Systems require no electricity to operate, and they're virtually maintenance-free.
Water feels naturally soft, not slippery like when it's salt-conditioned.
NaturSoft products are NSF/ANSI Standard 42 and 61 certified for safety, and it's the only water softener alternative that's independently tested and proven to be greater than 99-percent effective.
With its limited lifetime warranty, it could be the best water softener system for homeowners who crave carefree performance and peace of mind.
Replacing a $22 prefilter replacement once or twice per year is all the maintenance it will ever need — the softening granules are good for life.
Other systems may look like the Pelican, but you can't judge a book by its cover.
Replacing media in look-alikes can cost up to $1000 every few years. Ouch!
Cons
Won't reduce spotting on glass as well as salt-based softeners
My Take
Salt-free water softeners have been on the market for over a decade, but few rival Pelican's NaturSoft®. Why? It's the only water softener alternative that's performance-certified. Independent laboratory testing shows it's 99.6-percent effective at reducing scale. Reviews are overwhelmingly positive.
But what sets it apart from competitors is the low cost of ownership. It produces no wastewater, requires no salt, and it works without electricity.
If you want to protect your appliances without going broke, the NaturSoft® is the best whole house water softener alternative for both performance and value.
Comparable Brands To Consider
SpringWell Futuresoft Salt-Free Water Softener: This is a great alternative to the Pelican as it offers similar features such as no salt, no maintenance and low energy consumption. It also uses (TAC) template assisted crystallization, a process that prevents minerals from forming into scale. This system has a max hardness GPG rating of 81– It also cost less.
Aquasana Rhino Salt-Free Softener & Filtration Combo System: This combines both a whole house water filter and a salt-free water softener, making it an ideal choice for those looking to get the most out of their water filtration system. It also has a high flow rate and is designed to reduce scale buildup in pipes.
Evo E-2000 salt-free cartridge based water softener: This system is a great choice for those looking for an affordable and efficient salt-free water softener. It also uses (TAC) to reduce scale buildup in pipes, while also providing excellent pre-filtration in the second-stage to filter chlorine, chloramines and other contaminants. EVO is also provides a flow-rate up to 15 GPM and has a max hardness rating of 75GPG and produces no waste water.
Pelican, Springwell, Aquasana, and Evo, are all really great options to choose from and should cover all types of budgets. We have reviewed them all, so take a look at each system and compare cost vs value to see what's the better option for your needs.
Key Features

of the Pelican NaturSoft Water Softener Alternative
Choosing the best water softener system comes down to evaluating its features. Water softeners are simple, but quality counts. Here's what you should know about the Pelican NaturSoft®.
Key Takeaways To Consider
Cost: How much does the Pelican NaturSoft Salt Free Water Softener cost?
Installation: Is installation of the product easy or complex?
Maintenance: What is required for regular maintenance of the product?
Efficiency: How efficient is the Pelican NaturSoft Salt Free Water Softener in softening water?
Durability: How durable is this product and how long will it last?
Warranty: Does the product come with a warranty?
Read on to learn more about how this system might be the system you'll need.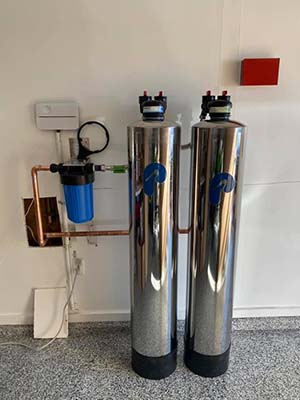 Contaminants Filtered
The NaturSoft® removes hard minerals, primarily calcium and magnesium. The prefilter removes large particles such as dirt and rust, protecting the softening media and enhancing water quality. Faucets and shower heads will be less likely to clog, and your water will look, feel and taste better.
Capacity
"Capacity" refers to how much water softeners can treat before their media is depleted — most have a maximum gallon capacity, but not the Pelican. Its media is non-sacrificial, meaning it's never used up by the softening process. Capacity is limitless as long as you purchase the right size unit.
Model NS3 is for homes with 1-3 bathrooms. Model NS6 contains more softening media and serves a 4-6 bathroom house.
Media
Salt-based water softeners use resin to capture calcium and magnesium. The NaturSoft® uses catalytic granules with calcium carbonate crystals on the surface that expand as they bind with minerals. The force of water flowing through the media tank shears the excess, resuspending bound minerals and allowing them to flow through your plumbing system without creating dreaded scale.
Footprint
Water softeners are installed near your home's water inlet, typically in the basement. Unlike salt-based systems, the NaturSoft® produces no wastewater and uses no electricity, so proximity to a drain and power source is not required. Less than two square feet of horizontal space is all you need. The media tank is about five feet tall and must be installed vertically.
Regeneration
Traditional salt-based water softeners go through regeneration cycles, flushing water and minerals trapped by media through the tank and out a drain. Pelican's NaturSoft® works differently and requires no regeneration. It's hassle-free, and you'll save a bundle on your water and power bills.
Design and Installation
The NaturSoft® comes complete with:
Sediment filter and mounting hardware
NaturSoft® media tank, preloaded and ready to installation
1-inch bypass valve and fittings
Comprehensive installation guide
Systems are integrated into the main water line and serve every outlet in your home. Installation is straightforward, but it requires cutting pipe. It's a simple morning job for a professional.
Help & Support
Pelican backs the NaturSoft® with a lifetime warranty and responsive customer service. They've been in business since 2007 and take pride in helping homeowners with their water softening needs. Technical support specialists are available by phone to assist with installation. Pelican's motto is, "There's no such thing as a silly question."
Final Thoughts
Experts estimate salt-based softening systems waste more than two billion gallons of clean water globally each year — they take an ecological toll. Pelican's NaturSoft® soften your water while protecting appliances, your budget and the environment. It's a winning combination.
Frequently Asked Questions
What size pipes are compatible with the NaturSoft®?
It works with 3/4- and 1-inch plumbing.
How often must the sediment filter be changed?
The sediment filter removes large particles of dirt and rust that can impact system performance. Change it every 6-9 months for optimum function.
How often should I replace the softening media?
Never! Unlike comparable water softener alternatives, NaturSoft® catalytic granules are non-sacrificial and never have to be replaced.
Compare Leading Salt-Free Water Softeners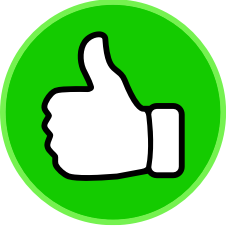 86
people found this helpful. Was this guide helpful to you?