Last Updated on December 12, 2022 by
Ava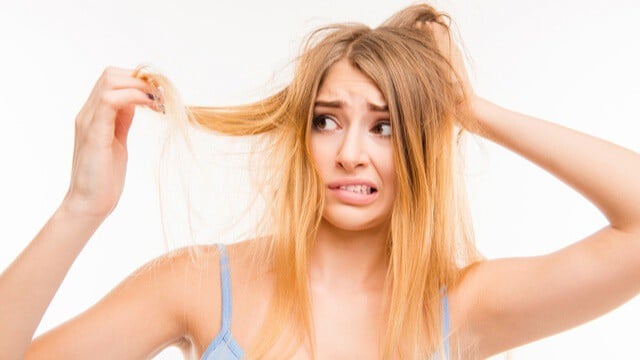 Hard water isn't harmful, but it's more than a nuisance. It causes a range of household issues and affects how water tastes. Most homeowners prefer the benefits of soft water, but each has distinct advantages and disadvantages you should know about before taking your next sip. Let's take a closer look at the similarities, differences between hard vs soft water and how you can adjust your water's hardness to meet your unique needs.
Key Takeaways:
Hard water contains higher levels of minerals such as calcium and magnesium, while soft water has fewer or no minerals.
Hard water is better for drinking because it contains essential minerals that are beneficial for health.
Soft water is less likely to leave white, limescale deposits on water fixtures and dishes.
Soft water tastes better to some people but does not provide essential minerals for health.
While both hard and soft water can be used for drinking, hard water is generally considered a better choice due to its mineral content.
Water softeners can be used to reduce the number of minerals in hard water, making it more suitable for drinking.
It's important to test your water before deciding if you should use a water softener or not.
If you're looking for a solution to hard water – we would recommend you take a look at our water softeners page and see our top recommendations.
What is Hard Water
Hard water has high levels of calcium, magnesium and other minerals that seep into aquifers from the limestone through which rainwater flows. More than 60 million people in the US live with hard water — it's safe, natural and even healthy. But it's not always compatible with modern living, so you'll want to learn about options for softening it.
What is Soft Water
Soft water has fewer minerals. If your water comes from a lake or river, it has less contact with rock and contains less calcium and magnesium. If your water comes from an underground source, there's a greater chance it's hard.
Advantages of Hard Water
Calcium and magnesium are essential minerals — your body needs them to survive. They make water more alkaline, something limited research suggests can alleviate heartburn and contribute to weight loss. Slightly hard water from 1–3.5 grains per gallon has a well-balanced taste. A bit of magnesium is what gives fancy mineral water its treasured flavor.
Disadvantages of Hard Water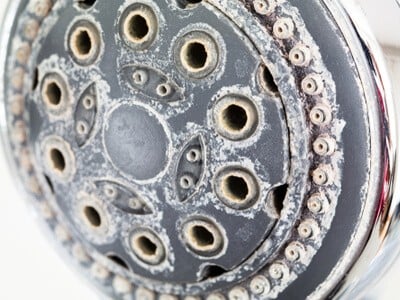 Hardness over 3.5 grains per gallon gives water a bitter taste and affects the flavor of the food and drinks made with it. If your high-end coffee tastes like a bargain brand, too many mineral ions in your water might be why.
Other hard water disadvantages include:
1. Limescale Stains on Bathroom Fixtures
When the water left in your tub evaporates after a shower, calcium and magnesium stay behind, forming a thick and often crusty residue that's tough to clean.
2. Water Spots
Like limescale stains in your shower, water spots on dishes are deposits of calcium carbonate that, over time, can cause irreversible etching on delicate glassware.
3. Itchy Skin
Soap reacts with the calcium in hard water to form soap scum that sticks to your skin and can cause irritation. It feels like you're never quite clean.
4. Unmanageable Hair
Hard minerals stick to hair shafts, increasing their diameter and giving hair a haystack-like look. More shampoo is required to work up a good lather, leading to a drying effect over time. Hard water is also tough on hair color, causing fading and brassiness.
5. Dingy Clothing
Hard water is harsh. Detergent is less effective and minerals settle into clothing where they make bright colors look dull and wear out fabric prematurely.
6. Low Water Pressure
Limescale sticks to pipe walls, effectively decreasing their diameter, so less water flows through them. You may notice lower pressure at the tap and higher utility bills. Water-using appliances work harder without a steady supply, increasing electricity use.
7. Appliance Breakdowns
Appliances that have to work to work harder than they should wear out before their time. Water heaters, dishwashers, washing machines, and refrigerators with ice-makers are especially vulnerable.
Advantages of Soft Water
The obvious advantage of soft water is that it tastes better than moderately or very hard water, and it doesn't have the adverse effects excessive minerals cause. Dishes sparkle, clothes get clean, and you'll spend less money on appliance repairs.
Disadvantages of Soft Water
Soap doesn't lather well in hard water, so the tendency is to use more. But if you use too much with soft water, the result is an unpleasant oily residue on your skin that's responsible for soft water's "slippery" feel. Cutting back by 50-percent solves the problem and saves you money.
Soft water can also taste flat if you're used to drinking minerals. It takes time for the palate to adjust, but most people prefer it after a few months, and the neutral flavor doesn't affect coffee or tea.
The only potential negative health effect of soft water is that it aggressively leeches metal like lead from aging underground pipes and plumbing — a problem similar to what caused the water crisis in Flint, Michigan. But as long as your pipes are lead-free and local service lines are sound or treated with anti-corrosion agents, it's a non-issue.
Hard Water Vs Soft Water – You Need To Test…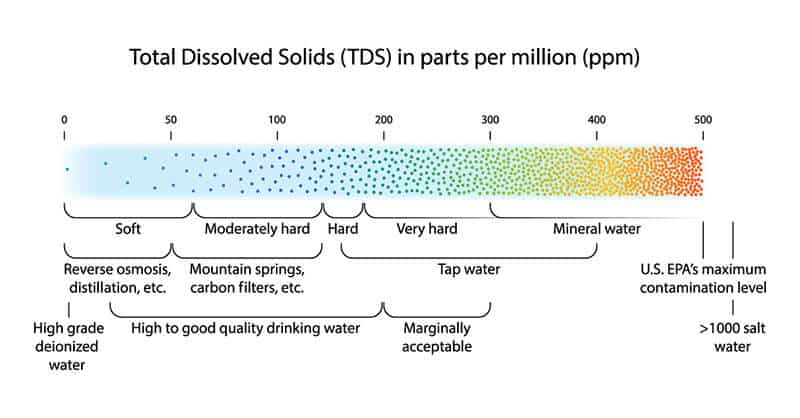 The effects of hard water increase with the level of minerals. The US Geological Survey created this scale to help you understand degrees of hardness:
• Soft water: 0-60 mg/L
• Moderately hard water: 61-120 mg/L
• Hard water: 121-180 mg/L
• Very hard water: over 180 mg/L
Testing for water hardness before buying a softener is critical because they need to be programmed to the correct level. You could guess, but if your estimate is too high, your system will regenerate too often and eat salt unnecessarily. If it's too low, it won't soften water as it should. Testing gives you the most accurate information with which to make a sound buying decision.
If you use municipal water, treatment authorities test it regularly and can tell you how hard it is — request a copy of your area's EPA-mandated annual water quality report. But because minerals can contaminate water after it's treated, testing a sample from your tap is the only way to know its total mineral content with certainty.
There are three ways to test for hard water.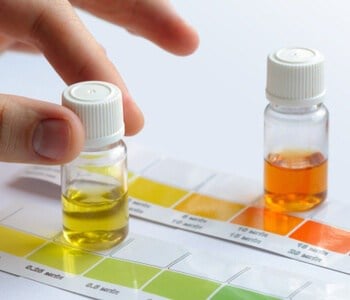 The simplest is a strip like the type used to check pool water. Dip it in a sample and compare it to a color chart.
You can also purchase a TDS meter that measures the total dissolved solids in water by testing electrical conductivity. Since calcium and magnesium ions carry most of the charge in water, TDS is a good reflection of hardness. Quality TDS meters cost as little as twenty dollars and can be used ongoing to monitor the effectiveness of water softeners. Compared to strips, they're a great value.
Water testing by a laboratory is the most comprehensive solution. It costs more, but reports detail the percentage of each hard mineral and can help you choose the right softening solution.
Solutions for Hard Water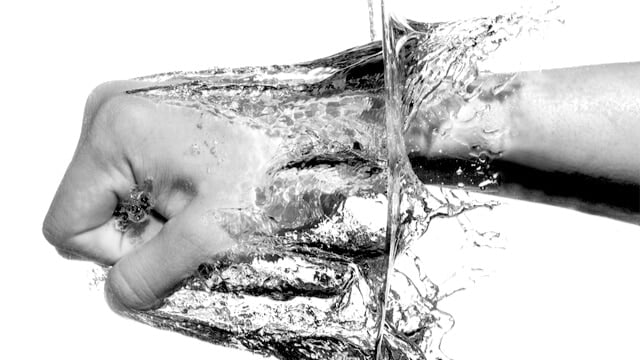 The only solution to hard water is a water softener — there are options for every hardness level and budget.
Types of water softeners include:
#1 Salt-based Softeners
Salt-based water softeners are the original softening technology. Most systems consist of two tanks — one filled with resin and the other with salt. As water flows through the first tank, the negatively charged resin traps positively charged calcium and magnesium ions. Once saturated, a saltwater rinse from the second tank disrupts the bond, sending minerals down the drain and regenerating the resin.
Since salt-based systems discharge briny wastewater, they're not welcomed in ecologically sensitive areas, and they require significant maintenance. Still, they remain the most effective solution for very hard water, and their efficiency has improved by leaps and bounds in the past few years — the SpringWell Salt-based Water Softener System and the Fleck 5600SXT are good examples. A few of the latest systems have salt reservoirs built-in and require only a single tank — it's a space-saving option.
Salt-based systems add a touch of sodium to water, but the taste impact is negligible — one popular brand of bottled water uses it to make its product more refreshing. Most health experts agree it's not enough to be problematic for people on low-salt diets, but it's worth checking with your doctor.
#2 Salt-free Softeners
Salt-free softeners are better known as water conditioners. They have only a single tank with resin that changes the chemical structure of minerals without removing them. You get the health benefits of calcium and magnesium, but they can't form limescale, so fixtures and plumbing stay clean.
Welcomed everywhere, they're environmentally-friendly, cost-effective and virtually maintenance-free. The SpringWell FutureSoft Salt-free Softener and the Pelican NaturSoft Salt-free Water Softener are two top performers.
#4 Hybrid Water Softeners
Hybrid water softeners have additional filtration media for removing select contaminants. An example is Whirlpool's WHESFC that combines softening resin and activated carbon to remove hard minerals and taste impurities.
#5 Magnetic Water Softeners
Magnetic water softeners, also called electronic descalers, are a simple solution for slight to moderately hard water. Also salt-free, they use an electromagnetic field to disrupt minerals' ability to form scale.
Less effective than salt-based softeners and salt-free conditioners, models like the iSpring ED2000 Whole House Electronic Descaler can nonetheless improve water quality for less than $150. They attach directly to a water pipe so they require less space. If you rent, installation doesn't require plumbing alterations.
#6 Shower-head Water Softeners
If skin and hair issues are your only complaint about hard water, an easy fix is a shower-head softener. For less than $30, a model like the Culligan WSH-C125 reduces limescale stains on fixtures and gives your skin and hair a fresh, clean feel. It has the same range of spray and massage features as a traditional shower-head, so you won't miss a thing.
Final Thoughts
Whether you prefer hard vs soft water for drinking is a matter of personal preference — neither will harm your health. But if you've just replaced your water heater for the second time in five years due to limescale, consider the many benefits of a softener.