A well is more than a hole in the ground. It's a complex network of parts, including well components and the geological features of the rock from which we draw water.
The recharge rate for residential wells averages five gallons per minute. If yours can't keep up, it could be a bad sign. So, let's explore the most common causes of slower refill times and what to do if your well runs dry.
Don't panic, there may be a simple answer.
Key Takeaways:
Well depth: Because of the limited depth, wells typically do not replenish quickly as they may lack access to deeper water sources.
Changes in peak demand: Variations in peak water demand can also reduce the rate at which the well replenishes, as more demand results in less water being available for replenishment.
Well pump: The well pump can also affect the rate of well replenishment, as pumping too much water from the well can lead to longer replenishment times.
Clogged Well screens: If these get clogged from dirt and debris, this will affect recharge time.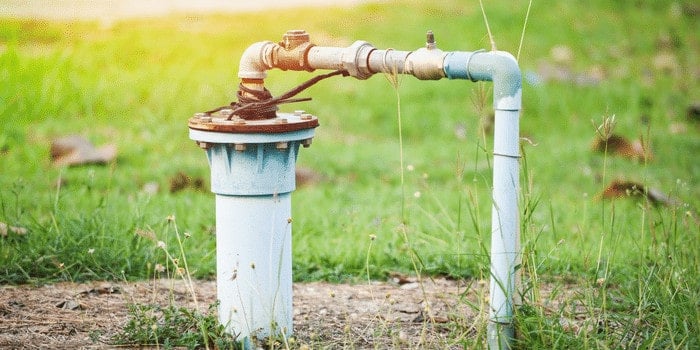 How Many Gallons of Water Should My Well Produce?
At five gallons per minute, the ideal well produces 600 gallons of water in two hours. Since the typical American household uses 300 gallons per day, that's more than enough to meet normal demand plus a reserve for irrigating the lawn or filling a swimming pool. Not all wells, however, are created equal.
How Do Wells Refill?
Wells tap underground aquifers — pockets of water deep below the Earth's surface. A well pump draws water up the bore and into homes where it's stored in a pressure tank and distributed on demand.
Once the standing water collected at the bottom of the well is drained, however, several factors from the condition of your pump to soil geology affect how long it takes to recharge a well between uses.
It can take hours to days to refill completely as water seeps in slowly from the surrounding soil.
Further reading: How does a well work
Factors Affecting Water Well Recharge Time
If your well takes longer to refill than it should, one of these common issues could be to blame.
Aquifer Permeability
No two layers of permeable rock are the same. Some are more or less porous than others, affecting how fast water flows into your well. Water, for example, speeds through a loose gravel geological formation faster than it will pass through dense clay.
Seismicity
Aquifers tend to remain stable long term unless you live in a seismically active zone. Earthquakes can cause rock to compact, changing the flow rate of your well.
Weather Conditions
Groundwater is replenished through rain and snow melt. As water moves over the land's surface, it seeps into the crevices beneath the soil, continually replenishing the water table. If it doesn't rain, wells can dry up.
Well Depth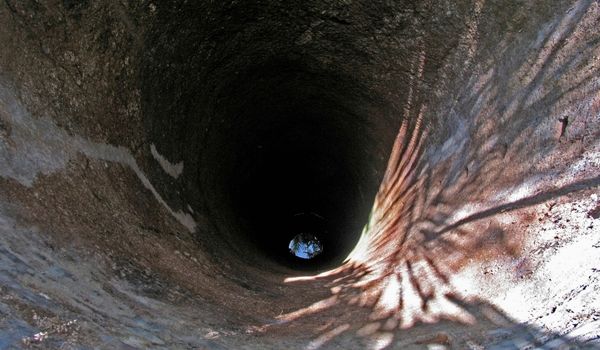 The terms "deep" and "shallow" are relative. As long as wells reach the water table, they're deep enough to produce an adequate water supply.
But groundwater levels rise and fall with the weather, so changes in temperature and precipitation may affect the refill rate. In general, the deeper the aquifer, the more stable water levels stay. Shallow wells are more vulnerable to drought.
Read more on: well depth
Well Location
Contractors choose a well's location carefully based on groundwater accessibility and contamination risk. But water drains downhill, so wells located at lower elevations tend to refill faster.
Supply Issues
Aquifers replenish slowly, so the water available for immediate use is finite. More homes tapping the same source means fewer gallons are available for each.
If you live in a heavily populated area or in a growing community where new construction is common, it could impact your groundwater supply.
Changes in Peak Demand
Peak demand is the maximum amount of water your household uses at one time. Wells producing five gallons per minute are plenty for most families. But if your in-laws move in, or you add a swimming pool, a subpar well could struggle.
A Cracked Well Casing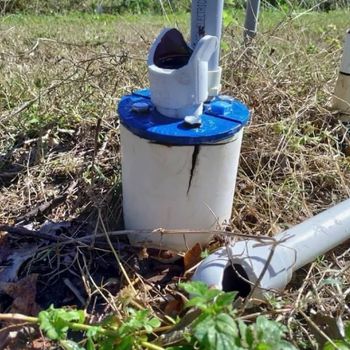 The well casing is the pipe that lines the well hole. It keeps out contaminants and prevents the walls from collapsing.
Made of concrete or steel, casings last 20-35 years or more. But even a small crack can allow gallons of water to escape.
---
Troubleshooting Slow Refill Times
Changes in flow rate may be slow or sudden. But unless your pump fails, chances are you'll notice gradual or intermittent changes.
If it takes more than a few hours for your well to refill after extensive use, find out why by following these steps:
Watch the Weather
Groundwater supplies ebb and flow with rainfall. In some areas, cyclical droughts can dry up shallow wells temporarily. We recommend keeping an eye on the sky so that you understand how weather impacts your water supply.
Does getting six inches of water replenish your well? Or do storms come and go with no effect? The only solution to a permanently dry well is to drill a new one.
Check with Neighbors
If your neighbors have a well, they're drawing water from the same aquifer. If they've also noticed a change in refill time, the problem is more likely to be a low groundwater supply versus a faulty well pump.
Look for Plumbing Leaks
Leaky pipes don't affect your well's refill time, but they can cause similar symptoms. Avoid a wild goose chase by checking the obvious first.
Maintain Your Water Filter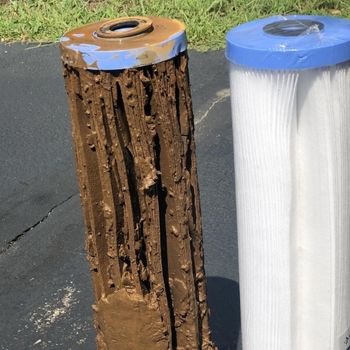 A clogged water filter may be responsible for a low flow rate or dirty well water. If you're behind on regular maintenance, a little TLC might help. It also may be that you need a new whole house water filtration system for well water.
Have Your Well Checked
Before worrying that your well has run dry, have it professionally inspected. Nine times out of ten, there's a less worrisome explanation:
Clogged Well Screen
Well screens keep submersible pumps from sucking in too much dirt and debris. If they get clogged, it won't directly affect recharge time. But it will noticeably impede water flow.
A Faulty Pitless Adapter
Pitless adapters create a water-tight seal between the submersible pump and the water line serving your home. Designed to prevent well water from freezing, a clogged or damaged unit may similarly obstruct water flow.
A Tired Well Pump
Well pumps last 8-25 years, but most become inefficient long before they fail. Like a clogged well screen, a tired pump doesn't affect refill time. But it's fooled many homeowners into thinking their wells were dry.
How to Tell if Your Well is Running Dry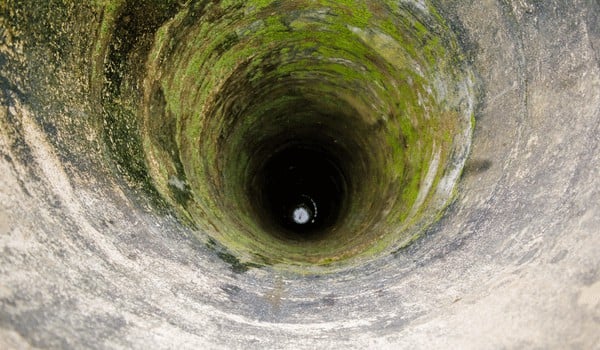 Wells occasionally run dry. Whether it's temporary or permanent depends on why, but one or more of these signs suggest you've run out of water.
Muddy or Murky Water
Well pumps continue to suck even when standing water has turned to mud. If your well water turns murky, the water table may be low.
Unusual Tastes and Odors
Water from the bottom of an aquifer is higher in sediment and minerals that give well water an off taste. A sudden change in flavor or smell suggests you're drinking from the lower third.
Low Water Pressure
As wells run dry, water pressure drops. If a normally brisk shower slows to a trickle, a failing well could be the problem.
High Utility Bills
Well pumps cycle on and off continually when wells are low, but you may not hear it if your pump is outdoors or in the basement. An unexpectedly high power bill may be the only clue you get.
Frequently Asked Questions — Filling in the Blanks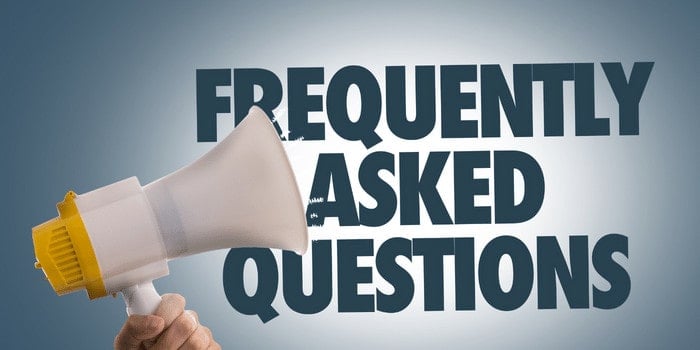 Still have questions? Let's review the most common.
How long does it take for a water well to refill after topping off a swimming pool?
The average pool loses 75-100 gallons of water per day on a dry summer day. Most domestic wells can handle that without a noticeable drop in the flow rate. But if you're filling a mid-size pool from scratch, be patient. It may take a few hours to recover.
Are drilled wells less likely to run dry than dug wells?
Yes. Dug wells draw water from just below the soil's surface, so even seasonal weather changes can affect water supplies. Groundwater levels in deep aquifers are rarely static, but they're less affected by transient droughts. In arid areas, deeper wells are generally better.
How long does it take for wells to recover after a drought?
Wells can take days, weeks or months depending on the severity of the drought. A long-term shift in the climate, however, could leave a well permanently dry.
What do I do if my well runs dry?
A dry well is a significant problem. You could drink bottled, but most areas have ordinances that prohibit people from living in homes without running water.
In some instances, a contractor can lower your pump to access deeper water without having to dig an entirely new well. In other cases, drilling a new well is the only solution.
Will conserving water help my well recharge faster?
Absolutely. Unless your well is running dry, drawing fewer gallons at a time gives wells more time to replenish between uses. Limit water-hungry activities, such as watering your lawn or washing the car, to every other day. Municipalities use these strategies on a broader scale to help whole communities navigate droughts.