Last Updated on December 3, 2022 by
Ava
A whole-house water filter shouldn't be a money pit. If you're tossing cartridges every few weeks because they're dirty or clogged, it's worth exploring solutions.
Manufacturers test filters under average conditions, so experiences between homeowners vary. But if you're not getting at least six months out of 6–9-month cartridges, you're not getting your money's worth. So, let's get to the bottom of your filthy filters.
Why Do Water Filters Get Dirty?
Whole-house water filters intercept contaminants — it's their job to get dirty.
As flows through them, particles cling to the fibrous material until the filter changes color to match the sediment it removes — that's normal.
The trick is to replace the cartridge before it gets clogged but not before it catches as many contaminants as possible.
The average cartridge filter should last 6-9 months. So-called jumbo or extended-life filters may last up to a year.
How Can You Tell When It's Time to Replace the Filter?
Knowing when to replace a whole-house water filter is challenging. Manufacturers offer estimates, but you're wasting money if you swap them too soon. If you don't change them often enough, your water quality is at risk.
Unless you have a filtration system with a built-in pressure gauge, timing routine maintenance is a guessing game. Color changes are helpful, but contaminants like iron and manganese can stain snow-white sediment cartridges within days — well before they're full. In most cases, the first clue is your water pressure.
As whole-house filters fill with contaminants, less water flows through them until your shower turns into a trickle. The problem with waiting until then to change cartridges is that your drinking water could be contaminated.
A simple solution is to install pressure gauges before and after a filter so you can replace cartridges before your water pressure drops. Over time, you'll learn how much pressure is too much and when maintenance is the most cost-effective.
Why Do Water Filters Get Dirty So Fast?
If your filter cartridges don't last as long as they should, one of these common issues is likely to blame.
Water Quality and Usage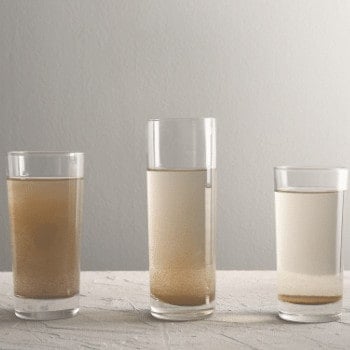 How long a filter last depends on how contaminated your water supply is. Like the air filter in your HVAC system, the harder it works, the faster it gets dirty.
Filtering water with heavy sediment is like asking an air conditioner to remove mud instead of dust. No fine filter will last as long as expected under those circumstances.
And the more water your family uses, the faster dirt and debris accumulate in the filter. If your in-laws just moved in or your son's entire softball team is suddenly using your shower after practice, your whole-house filter will naturally clog faster.
Low Micron Rating
Filters are made of materials with pores measured in microns — millionths of a meter. The smaller the pores, the more dirt they catch. Your water will be cleaner, but it's a double-edged sword because low-micron cartridges also restrict how much water flows through them.
If you don't need a high-efficiency model to remove smaller particles, a larger-micron filter won't get dirty as fast or limit your water pressure. If you do, combining a higher-micron whole-house filter with an undersink reverse osmosis system will keep your cartridge cleaner while still giving you the crystal-clear water you deserve.
Well and Plumbing Problems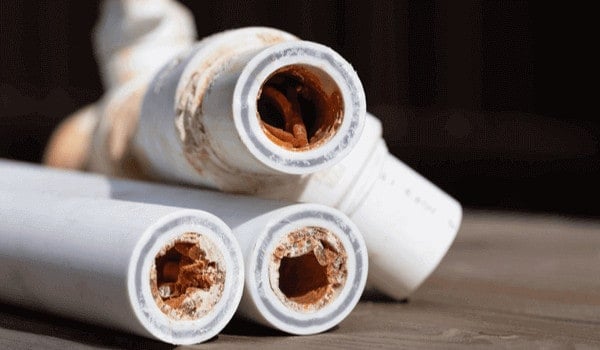 Wells don't last forever. A pressure tank, for example, has a service life of 15 years toward the end of which it may contain sludge. And when the well pump fails, it can pull mud and debris into your water filtration system.
Cartridges may get dirtier faster if heavy rain or flood water infiltrates your well. Similarly, if your well water dries up during extreme temperatures, the pump may bring up more dirt than usual on the hottest days of the year. Temporary problems, your water quality should improve as soon as storms abate and cool air moves in.
Leaks in your plumbing system can allow dirt and other contaminants into an otherwise clean water supply. If your water filter turns black, it could be that airborne contaminants, like mold or bacteria, have gotten into your system.
Solutions for Dirty Water Filters
A dirty water filter isn't always preventable. If your water is heavily contaminated, it's better to replace cartridges than drink dirt. But here are a few things you can do to improve your situation.
Choose A Bigger and Better Filter
Whole-house water filters are not created equal. If your problems started when you bought a box lot of cheap, off-brand replacement cartridges at a yard sale, switching to a better brand could be a quick fix. We recommend buying only NSF-certified filters.
How much a filter costs doesn't necessarily correlate to quality, but products with the NSF seal have been independently tested by industry experts and are guaranteed to perform as promised. Most filter manufacturers make replacement cartridges, so pass on the subpar filters and stick with the name brand.
If your water usage has increased, installing a larger filter may do the trick. Switching from a standard 10-inch cartridge to a 20-inch version doubles your filtering capacity and halves your maintenance chores for a modest investment of a $100 or less.
Keep a Maintenance Calendar
Cartridges cost money, so it might feel like you replaced the filter a month ago even though it's been three. Before making any big-money upgrades to your water filtration system to deal with constant maintenance issues, it's worth tracking filter replacements in the same way you note when you last changed your air conditioning or furnace filter.
Write it on your calendar or on a piece of tape and stick it to the filter housing, so you know exactly how long cartridges are lasting. Then, if you make any changes, such as trying a new brand of filter, you'll know for sure whether or not it helped.
Have Your Well Inspected
Well issues are the least likely cause of a dirty whole-house well filter, but inspections are affordable, and they help you eliminate potential issues.
It's also a good idea, in general, to have a pro check your well every five years — the quality of your drinking water depends on it. Homeowners can test some components themselves, but contractors are better equipped to find and fix most problems.
See our top rated whole-house well filters
Have Your Water Tested
If you're not sure which contaminants are clogging up your system, do a water test. It might reveal that your water supply is simply too dirty for the type of filter you're using.
We recommend Tap Score's Essential Well Water Test because it identifies more contaminants than DIY tests, and you can bank on the results. Testing is done by certified laboratories and results come with recommendations for a whole-house water filter if you need one.
Try a Spin-Down Filter
If your water supply is hopelessly dirty, a reusable spin-down filter is a better option than a whole-house system that uses disposable cartridges. You can flush them as frequently as necessary, and it won't cost you a dime.
Install a Centrifugal Sand Separator
If your problem is dirt, a centrifugal sand separator will save you money by removing dirt and sand before it clogs your filter. It will also protect the other components in a whole-house water filter from abrasion.
Final Thoughts
Maintaining a whole-house water filter is frustrating when operating costs mount — it can be tempting to scrap the whole unit. In all but rare cases, however, you can fix the problem without breaking the bank or giving up on cleaner water. We hope our guide showed you how.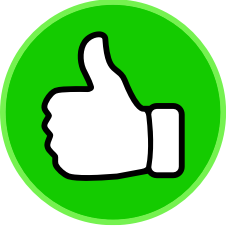 89
people found this helpful. Was this guide helpful to you?