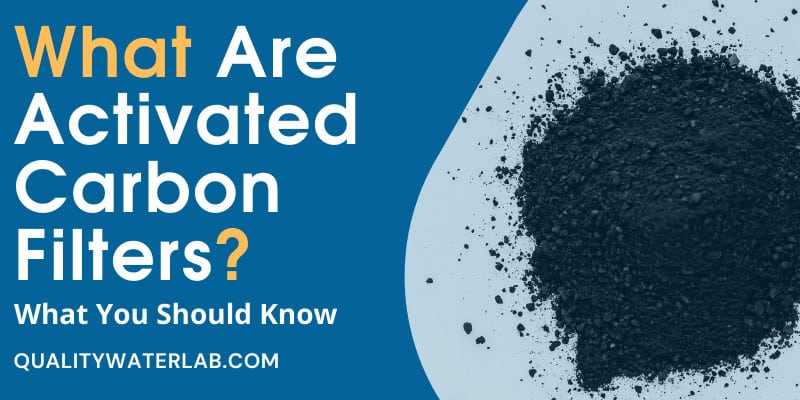 Activated carbon is the world's most powerful water purifier. Similar to the activated charcoal doctors use to treat poison victims, it's an exceptional filtration medium.
Inexpensive, accessible and ecologically friendly, it removes a broad range of toxic contaminants from drinking water.
Could activated carbon be your solution to bad tap water? Let's find out.
Key Takeaways:
Activated Carbon Water Filters are water filters that use activated carbon to remove unwanted impurities from the water.
This type of filter is highly effective at removing chlorine, volatile organic compounds (VOCs), unpleasant tastes, and odors.
The filter uses a process called "adsorption" to trap contaminants within its porous structure.
Not all activated carbon filters are the same and have specific capabilities and we share what does what.
What is Activated Carbon?
Carbon is charcoal, sourced from the charred remains of plant-based materials such as wood, bone, bamboo, peat, coal, coconut shells and more. In its raw form, it has an extensive surface area laced with tiny pores that attract contaminants from chlorine to heavy metals in a process called adsorption.
Once "activated" using either heat or chemicals, its surface area expands exponentially, drastically increasing its contaminant holding power. One gram of activated carbon has a surface area of more than 30,000 square feet.
How Does an Activated Carbon Water Filter Work?
Activated carbon filters are tanks or cartridges filled with carbon media that traps contaminants as water passes through the filter. Dirty water goes in — clean water comes out.
Among water purification systems, activated carbon filters are the simplest and have the fewest operational requirements. But each works a little differently.
Whole-house filters work by point-of-entry into your main water line and rely on incoming pressure to force water through the carbon media bed. Countertop filters and filtration pitchers require only gravity. Flexibility is carbon's strong suit, so there's a carbon filter for every need and budget.
Are All Activated Carbon Filters the Same?
All activated carbon shares similar properties, but it's not all created equal. It comes in different forms from granular to compressed, and some is chemically enhanced or electrostatically charged to broaden its contaminant removal capabilities.
Quality also varies based on the carbon source and the concentration of media in the filter. When it comes to carbon filtration, you get what you pay for.
Which Contaminants Does Activated Carbon Remove?
Which contaminants activated carbon filters remove depends on carbon quality and type. It's critical to evaluate each filter on an individual basis.
According to research by the Environmental Protection Agency (EPA), garden-variety carbon, or charcoal filters, remove 80-plus contaminants including:
Sediment
Unlike the sediment filters that remove large particles of dirt and rust from water, activated carbon filters are not mechanical. But they do have pores that capture fine sediment down to at least 5 microns, removing haze from your tap water.
Chlorine
Chlorine is used nationwide to disinfect public drinking water. It kills the bacteria, viruses and parasites that can make you sick.
But it's also associated with health issues from dry skin to bladder cancer. Activated carbon filters remove 90 percent or more of chlorine molecules — premium filters may eliminate up to 99%.
Pesticides
The use of pesticides dramatically improves our agricultural output. But in drinking water, they're associated with a wide range of long-term health effects.
Activated carbon filters remove the top 12, including chlordane, heptachlor and glyphosate.
Herbicides
Herbicides are used to manage weeds in green spaces from parks to golf courses. Like pesticides, however, they hitch a ride in runoff, readily seeping into surface and groundwater supplies.
Some are known carcinogens while others are linked to early-onset Parkinson's disease and other neurological disorders. Activated carbon filters remove the most toxic, including atrazine.
Phosphates
Phosphates enter drinking water through runoff, sewage, chemical manufacturing and industrial waste. Healthy for plants but bad for water, they encourage the growth of toxic algae.
Better carbon filters reduce phosphates by up to 90%.
PFAS
Per- and polyfluoroalkyl substances (PFAS) are a class of so-called forever chemicals used in an endless range of industrial and consumer products from non-stick cookware to firefighting foam. Once in the soil, they take decades or longer to break down.
Studies link exposure to cancer, liver disease, reproductive disorders and more. Activated carbon filters eliminate up to 95% of PFAS.
See our best water filters for PFAS.
Pharmaceuticals
Alarming levels of pharmaceutical residue from prescription drugs to over-the-counter medicines have been found in municipal drinking water. Improper waste disposal plays a role, but most of it comes from human and animal waste.
Carbon filters reduce up to 95 percent of the most common drugs found in public water systems.
Volatile Organic Compounds (VOCs)
VOCs are water-soluble organic chemicals that migrate easily into drinking water. Found in thousands of consumer products from paints to cosmetics, they contribute to health issues from asthma to nerve disorders.
Carbon filters reduce most but not all VOCs.
Better activated carbon filters also reduce:
Asbestos
Asbestos is best known as fireproofing material. But did you know that it was also used to patch water lines? According to the World Health Organization, the effects of drinking asbestos fibers aren't clear, but it's on the watch list to be studied.
Lead
Early carbon filters removed only limited amounts of lead. And basic charcoal filters are still relatively ineffective, removing 40%-60%.
But better carbon filters are now rated for up to 99% lead removal — a must when it comes to this devastating neurotoxin.
Radon
Radon isn't prevalent in surface water sources, but it's common enough in well water for concern. Found naturally in the environment, it's associated with stomach cancer.
Difficult to avoid, activated carbon removes up to 95% of radon.
Microbiological Contaminants
Carbon filters can't make water potable, but most remove large microorganisms, such as microbial cysts — many of which are now resistant to chlorine.
Enhanced activated carbon filters reduce all of the above contaminants plus:
Chlorine Byproducts
Chlorine byproducts are produced when chlorine reacts with other compounds in water. Long-term exposure to some, such as trihalomethanes (THMs), may cause cancer. Public water systems test for THMs, but levels above EPA limits are common.
Activated carbon filtration effectively reduces 30-plus of the most harmful chlorine byproducts, including THMs.
Chloramine
Chloramine is an alternative disinfectant. A blend of chlorine and ammonia, it carries the same health risks as chlorine and high levels can make your water smell and taste equally bad.
Catalytic carbon eliminates up to 98% of chloramine.
What Activated Carbon Won't Filter
Activated carbon filters don't remove:
Salts, like fluoride
Minerals, such as calcium and magnesium
Radiological contaminants
Ammonia
Inorganic compounds, including nitrates and arsenic
Petroleum products
Small microorganisms such as bacteria, viruses and spores
GAC filters remove low levels of hydrogen sulfide — the gas that can make tap water smell like rotten eggs. But it exhausts the media quickly, so you could go broke buying replacement filters for cartridge-based carbon filters.
We recommend self-cleaning, whole-house carbon filtration systems for sulfur issues. Like water softeners, they're backwashed periodically to refresh the media.
Types of Activated Carbon Filters
Activated carbon filters are best-sellers because they're affordable and effective. But each is uniquely suited for specific applications.
Granular Activated Carbon (GAC) Filters
Granular activated carbon filters rely on loose, sand-like carbon that removes contaminants as water flows through it. The advantage? Water passes through the filter without resistance, so it doesn't reduce water pressure. You can count on it to reduce taste and odor impurities without slowing water flow to a trickle.
Still, it's the least effective form of carbon. Performance varies based on the amount of carbon in the filter cartridge and its quality. Without enhancements, GAC has lower contaminant removal rates than better carbon filters — up to 90% of chlorine versus 90% or more. It's also less effective against heavy metals, hydrogen sulfide and chlorine by-products.
GAC is the filter media of choice for high-flow applications such as refrigerator and faucet filters. It's also ideal for prefilters in reverse osmosis systems because it pretreats water without reducing flow to the RO membrane — the reverse osmosis filtration process requires adequate pressure to work.
Common in countertop filters and filter pitchers, granular activated carbon is an inexpensive filter media for light-duty tasks. But as you review different models, however, you'll be struck by differences in performance.
While some GAC filters aren't rated for lead, for example, others are. In most of these instances, however, filters are not pure GAC. Brita, for example, uses a combination of activated carbon and ion exchange resin in its filters to remove more contaminants. Activated carbon is a team player.
Carbon Block Filters
Anything a granular activated carbon filter can do; a carbon block filter can do better. Made of the same material but in a compressed form, it's a single block of high-quality carbon designed to have significantly greater filtration capability than granular carbon.
Activated carbon block filters remove more contaminants because they're dense. Not only do they have a larger surface area — up to 10 times greater than GAC — but the compressed media prevents channeling, a phenomenon in which water follows the path of least resistance through a filter, limiting its exposure to fresh media.
But greater efficiency comes at a cost. Water moves through carbon block filters at a snail's pace. It's not unusual to see a flow rate reduction of several gallons per minute.
And unlike granular carbon, block carbon can't be cleaned and reused. But if you have heavily contaminated tap water, you may have to sacrifice economy and water pressure for filtration capability. Your health is more important.
Still, carbon block filters are cheaper and less wasteful than other types of water filters that achieve similar results, such as reverse osmosis. So, despite their drawbacks, carbon block filters are worth exploring.
Catalytic Carbon Filters
Catalytic carbon is granular carbon that's chemically activated with iron hydroxide to give it both adsorptive and reactive properties. More effective than conventional carbon media, it works faster with less substrate, so filters can be smaller and more discreet. It's the king of carbon filter media.
Engineered to remove ammonia, it's the only carbon that reliably removes chloramine. And it also has stronger adsorptive properties than GAC, so it removes a higher percentage of stubborn contaminants, like lead.
You'll pay more for filters with catalytic carbon, but it's a superb value.
Are Activated Carbon Filters Safe?
Activated carbon is made of natural, carbon-based materials fired to reduce impurities. No chemicals are left behind in the activation process. Some activated carbon is made from animal bone — so, vegans beware — but most is produced from plant-based, environmentally sustainable substances such as coconut shells.
The activated carbon in water filters approaches medical grade, so any loose carbon particles or carbon dust released from cartridges upon activation are harmless. Most water filters include instructions for flushing debris out filters before they're used.
Some carbon filters, however, contain other media like KDF to enhance filtration or to prevent the growth of bacteria and algae within the filter. Most are equally benign and contribute to better overall water quality.
We urge you to check the specifications if you have health concerns. Most manufacturers are transparent, even with proprietary media blends.
Choosing the Best Activated Carbon Filter
Judging the quality of a carbon filter can be challenging. Manufacturers aren't shy about making performance claims, but many come with fine print.
Coconut shell carbon, for example, is the best carbon money can buy. Yet there's more to filtration system performance than the filter medium. Design elements and parts quality play a critical role.
The proof, as they say, is in the pudding. So, we recommend purchasing filters certified by the National Sanitation Foundation (NSF). Independently tested and guaranteed to be structurally sound and free of toxic materials that could leach into drinking water, NSF-certified products are top performers.
Final Thoughts
Despite decades of innovation in water filtration technology, activated carbon filters remain among the most effective. It's proof that comprehensive solutions can come in simple and affordable packages.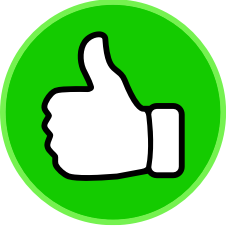 90
people found this helpful. Was this guide helpful to you?