KDF is among the world's most advanced water filtration media. Available in several forms, it has capabilities that mere carbon filters don't. But what is this space-age material, how does it work, and is it the best filter media for your unique water filtration needs?
Here's the only KDF primer you'll ever need.
Key Takeaways:
KDF water filters use an advanced oxidation process to remove chlorine, iron, heavy metals, and other contaminants from your water supply.
They have a high capacity for filtration that lasts longer than traditional carbon filters.
KDF filters are often used in whole-home water filtration systems.
They are relatively easy to maintain and can last for up to five years with proper care.
KDF 55 is a particularly popular type of filter, which uses granulated copper and zinc to remove even more contaminants from your water supply than other types of KDF filters.
KDF filters are generally a safe and effective way to filter your drinking water, as long as they are properly installed and maintained.
What Is KDF Filtration Media?
KDF stands for kinetic degradation fluxion. More of a process than a substance, it was developed in 1984 by water treatment engineer Don Heskett. KDF media consists of high-purity copper-zinc granules.
Carrying opposite electrical charges, these two materials combined eliminate the widest possible range of harmful contaminants through an electrochemical process known as oxidation-reduction, or redox.
Who Uses KDF Process Media?
KDF media represents a significant advancement in water filtration technologies. Who uses it?
Water Treatment plants use KDF among other water treatment methods to remove chlorine and other impurities from municipal water supplies.
KDF is used to remove the broadest range of harmful contaminants from water used in commercial food-service facilities, such as restaurants and hotels.
KDF controls bacteria and limescale build-up in industrial water applications from food and beverage production to laundry processing.
Medical facilities rely on KDF to remove soluble heavy metals including lead, mercury, nickel and chromium from the feed water serving patients and laboratories.
Homeowners are increasingly turning to KDF water filters to remove chlorine, iron, hydrogen sulfide and more. The advantages are hard to ignore.
What Are the Advantages of KDF Process Media?
KDF media is:
Safe and Effective
KDF is safe and effective against dozens of contaminants from sulfur to heavy metals. It meets stringent guidelines established by the Environmental Protection Agency (EPA) and the Food and Drug Administration (FDA) for levels of zinc and copper in drinking water. Non-toxic, it contains no chemical additives and has zero adverse health effects.
Bacteriostatic and Bactericidal
Not only is KDF media safe, but it also makes other water filter media safer. How? Like an ultraviolet light filter, it renders many microbes inert by causing cellular damage while killing others through electrochemical contact. The KDF redox process also produces hydroxyl radicals and hydrogen peroxide, two compounds that destroy microbes' cell walls.
Better than silver-impregnated water filters, it's safer and better at controlling the growth of bacteria, algae and fungi within organic-based media, such as carbon, and your plumbing system. It also oxidizes contaminants like iron without chemicals like chlorine, hydrogen peroxide or potassium permanganate.
Heat-Resistant
Activated carbon and carbon block filters are excellent for reducing most contaminants, but some are temperature sensitive. Reverse osmosis systems are even more vulnerable to hot water, a problem for anyone who wants clean shower water. KDF is among the few filters capable of treating both hot and cold water efficiently.
Ecologically Friendly
Filtration systems improve your water quality, but they also impact the environment. Filters that absorb contaminants, like carbon filters, are rarely recyclable because they're saturated with hazardous substances. Many KDF filters can be recycled because the media neither absorbs nor binds to contaminants that can't be rinsed away.
Beware the myth of KDF increasing copper and zinc levels in the water. A concern when it was first introduced, the worry was unfounded. Repeated testing shows that levels of these metals in KDF-filtered water are well below EPA standards.
Cost-Effective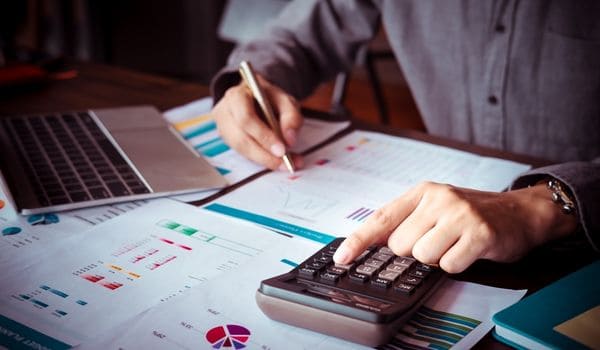 KDF process media costs more than activated carbon, but it's non-sacrificial, meaning that it's consumed as it works. Most KDF filters are self-cleaning. A periodic backwash removes insoluble contaminants and continually refreshes the media, so it can be used over and over again.
KDF also extends the service life of disposable GAC and activated carbon block filters, saving you money while lengthening maintenance intervals.
Do KDF Filters Have Any Disadvantages?
The biggest disadvantage of KDF media is that it needs brisk backwashing to stay clean, so backwash cycles require more water than other types of self-cleaning media — up to 200 gallons per week. If you pay for city water, that could raise your water and sewer bills.
If you have a well, the flow rate and incoming water pressure must be high enough to support backwashing. Treating water from low-flow wells may require an electric well booster pump.
Environmentally speaking, wasting water is never good. But the ecological benefits of self-cleaning filters tend to offset the high water usage unless you live in a drought-prone area.
Types of KDF Filter Media
There are four types of KDF process media. Chemically similar, each is engineered to offer distinct advantages.
KDF 55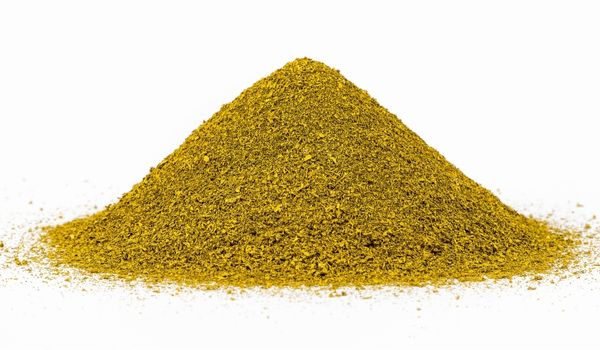 KDF 55 granules remove chlorine and soluble heavy metals. Unlike mechanical or membrane filters, they converts harmful contaminants into benign, non-toxic ions.
Used to enhance or replace activated carbon filters, KDF 55 removes up to 95% of the chlorine found in municipal water supplies. Pretreating water with KDF also inhibits the growth of microorganisms in activated carbon media, extending filter life.
Many whole house water filtration systems contain KDF-55 in their systems.
KDF 85
KDF 85 media was specifically engineered to remove iron and hydrogen sulfide. As contaminated water flows through a KDF 85 filter, copper loses an electron and sulfur gains an electron, turning sulfur into harmless copper sulfide. Soluble iron, a particularly stubborn contaminant, is oxidized into insoluble ferric hydroxide.
KDF 85 can also remove up to 99% of water-soluble lead, mercury, nickel, chromium, and other dissolved metals. For those that get their water from wells – you will find KDF 85 media in well water filtration systems as well as some water softeners.
KDF-F Fine Mesh
KDF-F fine mesh media is added to activated carbon filters to boost their contaminant removal ability. Tiny granules, they're easy to integrate into both block carbon and granular activated carbon filters.
KDF-C Coarse Mesh
KDF-C coarse mesh granules are similar to KDF 55 granules but larger. Like granular activated carbon (GAC), their coarse consistency eliminates chlorine and heavy metals without reducing water pressure.
Which Contaminants Do KDF Filters Remove?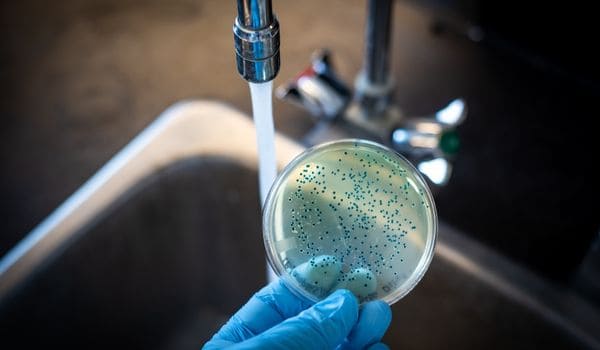 Which contaminants KDF filters remove depends on the type of granules it contains and the other filtration methods with which it's combined. Most water filtration systems utilize multiple filtration technologies.
Alone, KDF filter media reduces:
Free Chlorine
Chlorine is present in city water in two forms — the free chlorine that kills bacteria and total or "combined" chlorine, chlorine that's bound to contaminants. Free chlorine is the type you smell in the shower and taste in your drinking water. KDF media removes up to 99% of free chlorine.
Iron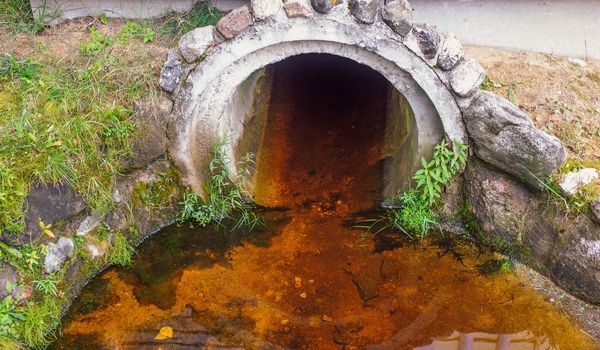 KDF filters remove up to 90 percent of iron from your water supply by converting ferrous iron — iron dissolved in water — into ferric iron — solid particles of iron that can be strained out through the filter bed.
Further reading: How to remove iron from well water
Hydrogen Sulfide
KDF filters are particularly effective at removing hydrogen sulfide — the gas that makes well water smell like rotten eggs. Like iron, it converts into harmless components that can be readily removed.
Heavy Metals
KDF removes heavy metals that other filters can't, including nickel, chromium, lead and mercury. It also reduces arsenic, but in lesser amounts than activated alumina filters.
Hard Water Minerals
KDF filter media modifies the crystalline structure of calcium carbonate, the most common hardness mineral. Once treated, it remains suspended and is less likely to form damaging limescale in your plumbing system.
What KDF Filters Do Not Remove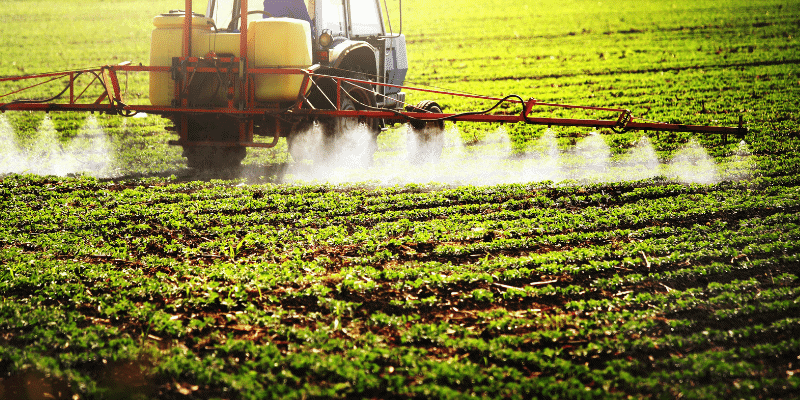 KDF alone doesn't eliminate:
Organic Chemicals
KDF doesn't remove organic chemicals such as pesticides, herbicides and disinfection byproducts, like trihalomethane — a cancer-causing chemical formed during the water treatment process. It reduces some but not all VOCs.
Parasitic Cysts
Unlike bacteria, parasitic cysts — the larval form of parasites — may require mechanical filtration. Tough, some are even resistant to chlorine.
Chloramine
KDF removes more chlorine than virtually all other filters, but it doesn't reduce chloramines — a group of chlorine-alternative disinfectants some water systems use.
Chloramines are becoming increasingly popular because they're less expensive to use. Before choosing a water filtration system, call your utility to find out which disinfectants they're using.
Fluoride
KDF media does not remove fluoride from water. It can, however, make the filters that do more effective.
Are KDF Filters Better Than Other Filtration Systems?
You'll rarely find a water filtration system that uses only KDF. But like cheese, KDF media makes everything better.
If you've ever wondered, for example, why one activated carbon filter reduces chlorine more than another, it's because it's enhanced with chemicals or KDF. KDF 55 can boost the chlorine reduction rate of carbon filters from 80-percent to 99-percent or better.
The best way to evaluate the benefits of KDF media is to consider which types of filters it's found in and why.
What Type of Water Filters Contain KDF Media?
Nearly any water can contain KDF, but these are the most common:
Whole-House Filters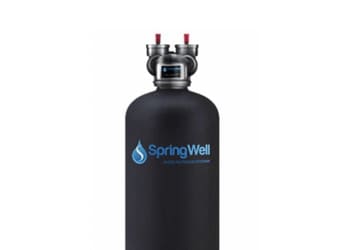 Whole-house water filters purify water as it enters your home, so every drop is clean. But they may not reduce as many contaminants as point-of-use filters.
Some of the best filtration methods, such as reverse osmosis, are challenging to include in whole-house filters because they're either too slow to meet home-wide water demand, or they have water pressure limitations.
Adding KDF to a primary treatment media, like carbon, makes it more effective and durable without reducing water pressure. Some whole-home filters with KDF can last a lifetime with minimal maintenance.
KDF process media is also ideal for removing common well water contaminants that carbon filters don't, like hydrogen sulfide.
Undersink Filters
Undersink filters treat small volumes of water for drinking and cooking. Reverse osmosis systems, ideal for treating lead that comes from old indoor pipes, are very effective but vulnerable to damage by contaminants like chlorine and iron.
KDF prefilters remove more problem substances than carbon alone, preserving the life of the membrane while improving its efficiency. As part of a carbon-only undersink filter, KDF similarly boosts contaminant removal rates for substances form chlorine to lead.
Countertop and Faucet Filters
Countertop and faucet filters connect directly to the tap. Both filter water on demand, but they tend to reduce water pressure. Adding KDF-C coarse mesh granules improves filtration performance without slowing water to a trickle. In a small, confined filter, it also controls the growth of harmful microorganisms.
Shower Filters
The best shower filters contain KDF because it's impervious to hot water. Carbon deteriorates faster in high temperatures. KDF also removes contaminants that are particularly problematic in the shower, such as heavy metals, chlorine, and trace amounts of copper that can ruin hair color.
Water Softeners
KDF is added to better water softeners to remove iron and hydrogen sulfide. It also safeguards the media bed from mold.
Iron Filters
KDF oxidizes iron without harsh chemicals, so it's a popular media in iron filters. Whether it's the best choice, however, depends on your circumstances.
KDF iron filters cost more than alternatives like air oxidation filters. The large volumes it takes to remove high levels of iron can be cost-prohibitive. Still, many buyers are willing to pay because of the other contaminants KDF removes. Hydrogen sulfide, commonly found in wells with iron, is among the best examples.
Frequently Asked Questions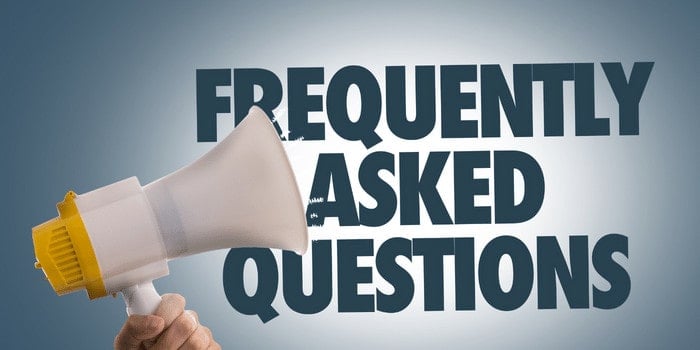 Does KDF Water Filter Media Make Drinking Water Potable?
KDF filter media kills some bacteria and prevents the buildup of bacteria, algae and fungi within a water filtration system. But it doesn't kill enough pathogens to make water biologically safe to drink.
Do KDF Water Filters Soften Water?
No. Like a TAC water conditioner, KDF alters the molecular structure of hard minerals, but it doesn't remove them. So, while it helps prevent limescale — hard mineral buildup that can ruin water heaters and appliances — only water softeners soften water.
Is KDF Process Media NSF-Certified?
NSF certification is a voluntary testing program that manufacturers use to validate the performance of their products. Many, but not all, producers of KDF participate, so it's up to the buyer to verify if the KDF in a water filter is or is not NSF certified.
The two relevant NSF standards for KDF media are NSF 42 covering filters that manage aesthetic contaminants — substances that affect how water looks, smells and tastes — and NSF 61 which ensures that filter media adds no harmful substances to water.
How important is NSF certification? Because KDF media has been repeatedly been proven to be safe and effective, some manufacturers choose not to certify their products because it's costly. Without testing, however, consumers have no protection against unscrupulous business practices, so it's a matter of trust.
Should I Test My Water Before Buying a KDF Filter?
Testing your water before buying any water filter is a smart move. Without it, you could get stuck with a filtration system that doesn't remove the target contaminants unique to your water supply.