Last Updated on February 21, 2023 by
Ava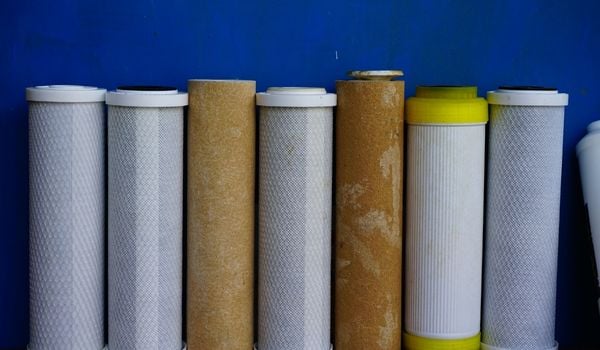 Whole-house water filters can remove a witch's brew of pollutants from your water supply. There's a remarkable range of filter types that reduce contaminants from sediment and heavy metals to chemicals and microplastics.
But it might surprise you to learn that not all filters work the same way. There's no one-size-fits-all solution.
If you're one of the 60 million or more Americans trying to improve their water quality, stay tuned as we review the types of water filter cartridges, how they work, and which size you need.
Key Takeaways:
Granular Activated Carbon (GAC) Filters: These filters are very effective for removing chlorine, tastes, odors and other organic compounds from water.
KDF55/85 Filters: KDF stands for Kinetic Degradation Fluxion – a process of eliminating contaminants through oxidation, reduction and adsorption. These filters help remove chlorine, lead, mercury and iron from water.
Pleated Filters: These are designed to filter particles down to micron levels and effectively reduce sediment, dirt and sand in water.
Polypropylene Sediment Filters: Created to capture larger particles and debris from the water, these filters are great for keeping your pipes clean and clear.
Multimedia Filters: These combine different types of media including activated carbon, sand and gravel to remove a wide range of particulates from water.
Carbon Block Filters: An effective way to reduce chlorine taste and odor in water, carbon block filters also help reduce organic and synthetic chemicals found in water.
Cartridge Filters: These filters are designed to capture a wide range of contaminants including silt, sand, rust and other large particulates. They come in various sizes from: 10" to 20" to accommodate different filtration requirements.
Reverse Osmosis Systems: These systems are designed to remove very small particulates from water and are commonly used for chemical or nitrate removal.
Ultraviolet Filters: For those looking to eliminate bacteria, viruses and other microorganisms from their water supply, ultraviolet filters may be a good choice. These use powerful UV rays to inactivate
What Are the Different Types of Water Filter Cartridges?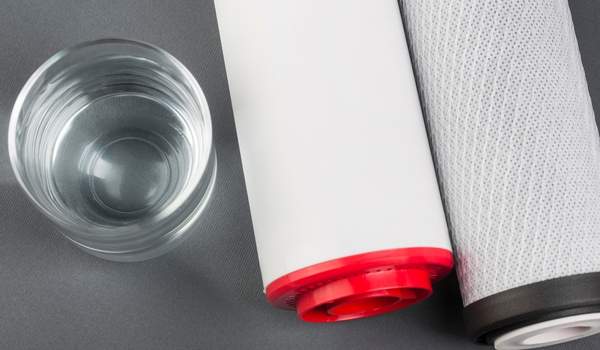 Each
type of filter media
cartridge is designed to remove specific contaminants. A whole-house filtration system can consist of a single cartridge or a combination of filter cartridges that reduce a wider range of substances.
There are five common types of filter cartridges:
Mechanical
Adsorption
Chemical
Ion Exchange
Reverse Osmosis
Let's break them down.
Mechanical Water Filter
Mechanical filter cartridges physically separate contaminants from water by sifting them through a porous barrier. They're similar to a kitchen strainer except that the holes are measured in microns — millionths of a meter. The best example is a sediment filter.
Sediment filters remove particles of dirt, rust and other organic matter by filtering them through woven material. There are two types — surface filter cartridges and depth filter cartridges.
Surface filters are made of pleated paper to increase their surface area. Filtration occurs only on the top layer.
Depth filter cartridges are made of melt-blown string or thick fibrous paper that removes smaller contaminants as water works its way from the outside of the filter to the core.
A sediment cartridge filter is typically the first stage in a multi-stage system. Removing the larger particles of dirt and rust before they can clog more delicate filters improves overall filtration efficiency and preserves the life of the cartridges. Most water softeners, for example, require sediment filtration.
Adsorption Water Filter
Adsorption is the process by which contaminants cling to filtration media with a large surface area. Activated alumina and carbon filters are the two best examples.
Granular activated alumina is used to remove fluoride and arsenic while a carbon filter reduces chemicals, heavy metals and more depending on the type.
There are three types of carbon filter cartridges, including activated carbon, carbon block and catalytic carbon filters.
Granular activated carbon is loose filter material that traps chlorine and other contaminants that make water taste bad. Popular in refrigerator filters, it doesn't reduce water pressure.
A more efficient form of carbon filtration is a carbon block filter. Made of solid carbon blocks, they have a larger surface area. The highest-quality activated carbon filters are made with crushed coconut shells.
Catalytic carbon is chemically altered to remove chloramine, a cheaper disinfectant that some water systems are using instead of chlorine.
Chemical Filter
KDF, or Kinetic Degradation Fluxion, filters rely on a chemical reaction to neutralize contaminants. They remove a higher percentage of heavy metals, like lead, plus the hydrogen sulfide gas that an activated carbon filter can't.
Sequestration Filter
Sequestration filters keep contaminants out of water by binding with them, altering their physical form so that they're no longer problematic.
A good example is a phosphate-based salt-free water softening cartridge that treats water hardness without removing minerals. Aquasana makes a whole-house filter and water conditioning system with this type of sequestration filter.
Ion Exchange Filter
Ion exchange filters remove contaminants by binding with them electrically, keeping them out of your plumbing system. A water softener is a prime example.
Ultrafiltration and Reverse Osmosis Water Filters
Ultrafiltration and reverse osmosis membranes are both high-efficiency mechanical filters. They remove up to 99.99-percent of solid particles, including microscopic organisms, down to. oo1 microns.
The difference between the two is that ultrafiltration filters rely only on household water pressure to remove contaminants. Reverse osmosis systems require an electric or permeate pump to operate.
Ultrafiltration membranes are more common in whole house filter cartridges while RO membranes are more often popular in undersink filtration units.
What Is a Micron Rating?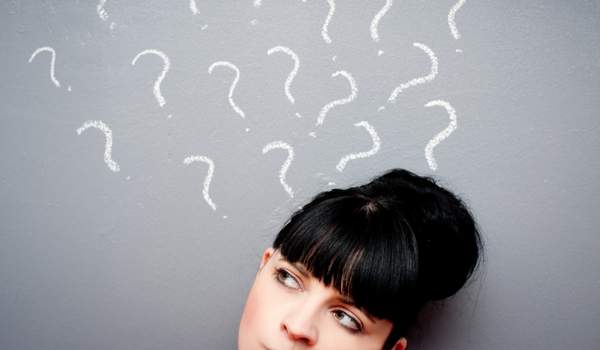 A filter's micron rating is its pore size. It applies to all mechanical filter cartridges and to a lesser extent, carbon cartridges. There are two types of micron ratings — nominal and absolute ratings.
Nominal ratings mean a filter removes at least 80-percent of the particles down to its stated micron size. Absolute ratings mean it removes them all. When efficiency matters, the absolute rating is what matters most among whole house water filter cartridges. Do you want to get rid of most of the lead in your kids' drinking water or all of it?
Most sediment filter cartridges catch particles down to five microns. RO and ultrafiltration cartridges remove much smaller particles, including bacteria and viruses. For comparison, a small bacterium measures one micron. A human red blood cell is 10 microns.
Whether you're looking at sediment filter cartridges or RO membranes, micron rating is one criterion you can use to judge filter cartridge efficiency. But there are other factors at play. Micron ratings don't tell the whole story.
Pleated filters, for example, are less efficient than depth filters, but depth filters clog more quickly because they catch smaller particles. That's great for contaminant removal, but it means you'll have to replace cartridge filters more often to maintain peak efficiency.
The price of replacement cartridges, however, adds to the long-term cost of owning a water filtration system. So, when evaluating whole house water filter systems, you'll need to balance filtration capability and cost.
Whole House Water Filter Cartridge Sizes
There are four whole-house water filter cartridge sizes:
2.5 x 10 inches
2.5 x 20 inches
4.5 x 10 inches
4.5 x 20 inches
The most common is 2.5 x 10 inches, but manufacturers are increasingly turning to the larger filter cartridge options to decrease maintenance intervals. Twenty-inch sediment filters can last twice as long as 10-inch filters with only a 50-percent difference in price. All sizes are readily available online or in big box stores.
How Do You Size Whole-House Water Filter Systems?
Sizing a water filter is less about its physical dimensions than its capacity. Capacity is how many gallons of water it purifies between maintenance intervals.
Filter cartridge capacity is one criterion when sizing a water filter, but flow rates also matter. Flow rate reflects how fast water moves through the cartridges within a filtration system.
Flow rate depends on several factors from your incoming water pressure to your water quality, but in general, a whole house water filter with large fittings allows a brisker flow that's less likely to impact water pressure.
The average whole house filter has a flow rate of 6-7 gallons per minute (GPM). That's more than enough for small to mid-sized homes, but it may not be adequate for large houses. Better brands, like SpringWell and Pelican, make models with flow rates up to 20 GPM.
Cartridge Water Filter versus Tank Filter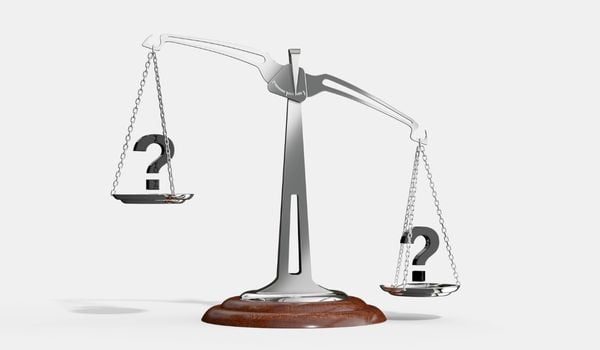 There are three kinds of whole house water — cartridge filters, cartridge tank filters and backwash filters. Each has a niche.
Cartridge filters use separate, replaceable filter cartridges for each stage of filtration. Cartridge tank filters work the same way, but they use jumbo filter cartridges in a tall, tank-sized filter housing.
So-called backwash filtration systems are tanks packed with renewable filter media. A self-cleaning system, it occasionally pumps water backward through the filter bed and flushes contaminants down a drain.
Backwash filters are very efficient and virtually maintenance-free, but they cost much more upfront to buy, and they waste water. And if you don't have a drain handy, you're out of luck.
A cartridge tank filter costs less initially and doesn't require a drain. It also needs less maintenance than the typical cartridge system. But each water filter cartridge is more expensive and more challenging to change — you might need two people to do the job.
Standard cartridge systems are the most affordable and forgiving — you don't need a drain or high water pressure. Tank-type systems require brisk incoming water pressure and may not work with low-flow wells. On the flip side, filter cartridges must be changed regularly — the sediment filters as often as every three months.
Choosing the Right Whole House Water Filter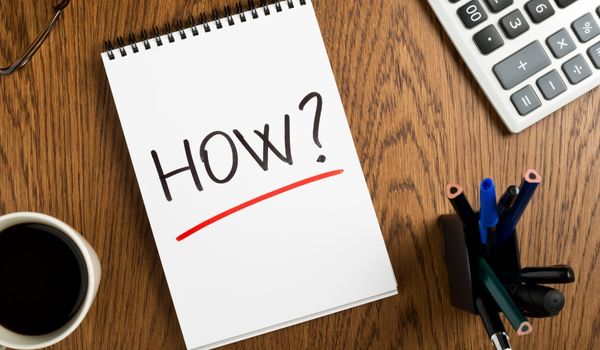 Ultimately, the type of cartridge filters you need depends on the contaminants you want to remove. Size and style are important but secondary considerations. Solutions range from simple to complex.
If you just need to remove sand, dirt and rust particles from well water, a single sediment filter cartridge should do the trick. Reducing foul tastes is usually as simple as installing a carbon filter to remove chlorine.
But if you have multiple contaminants to worry about, you'll need a multi-stage filtration system with different filter cartridges that remove sediment and chlorine plus chemical contaminants.
If better quality water is on your wish list, but you don't know which contaminants you're dealing with, the next step is to do a water test.
Testing Your Water
A water test will point you to the type of filter cartridge you need. It's a straightforward process. Just bring a water sample to a local lab or buy a home test kit online. Choose from kits for city or well water with prices ranging from $20 to $700.
If this is the first time you've done a water test, consider a product like SimpleLabs's Tap Score. It guides you through the process step by step from collecting the sample to selecting the right whole house water filter cartridges.
Quality Counts
When it comes to filtration systems, quality counts. We recommend purchasing filters certified by the National Sanitation Foundation. Independently tested, NSF-certified products meet industry-creates guidelines and are guaranteed to perform within their technical specifications. They're a safer investment.
Final Thoughts
Whole-house water filters have too many benefits to ignore, but only if they're equipped with the right cartridges. Choose wisely — drink healthy.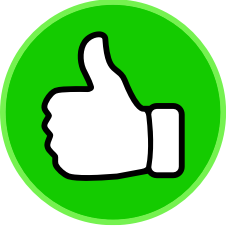 149
people found this helpful. Was this guide helpful to you?