Ion exchange (IE) is a tried-and-true water filtration method. Often associated with water softening, it's more versatile than people realize. The ion exchange process is complex but not entirely mysterious — you won't need a chemistry book to understand our explanation.
If you want to improve your water quality, you owe it to yourself to learn more about the benefits of ion exchange systems.
Key Takeaways:
ION Exchange is a water treatment process that purifies water by removing ions and impurities from it.
It works by passing the water through a charged resin bed which attracts specific ions in the water and traps them, allowing pure water to pass through.
The trapped ions are then exchanged with hydrogen or sodium ions, returning clean water back to the system.
How Does the Ion Exchange Process Work?
The ion exchange process is exactly what it sounds like — a reversible chemical reaction in which ions are exchanged between two liquids with the help of a solid. Filter manufacturers harnessed this science to replace ionic contaminants in water with harmless ions using ion exchange resin and a regenerating solution. The ion exchange softening process is the best example.
Inside a water softener, negatively charged resin beads attract positively charged calcium and magnesium ions as water flows through the resin bed. Once bonded, they're trapped.
When the beads are saturated, softeners go through a resin regeneration cycle during which a sodium chloride solution floods the resin bed and breaks the bonds between the resin material and the minerals. Unwanted magnesium and calcium ions go down the drain, and the resin beads are "regenerated." You enjoy softer water and a limescale-free plumbing system with nothing more than a few sodium ions added to your drinking water.
Most ion exchange processes work in a similar way. The difference between ion exchange systems is the type of resin they use.
Types of Ion Exchange Resins
Ion exchange resins are used in both residential and commercial water treatment systems, but they do more than soften water. Resins are also used to remove stubborn contaminants, such as iron, fluoride and manganese, based on their electrical charges.
There are two types of ion exchange resins.
Cation Exchange Resin
In general, cation resins contain negatively charged ions that attract positively charged cations, such as:
Calcium
Magnesium
Iron
Chromium
Manganese
Radium
Strontium
Arsenic
Chlorides
Cyanide
Fluoride
Nitrates and more
Anion Exchange Resin
Anion exchange resins contain positively charged ions that remove negatively charged dissolved ionic contaminants, including:
Nitrates
Perchlorate
Perfluorooctane sulfonate anion (PFOS)
Perfluorooctanoic acid (PFOA)
Silica
Sulfates, including hydrogen sulfide gas
Uranium and more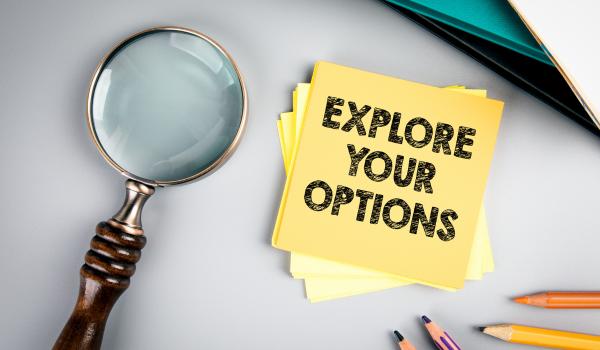 Resins are further broken down into subcategories. Some are better than others for removing specific contaminants. How ion exchange materials are formulated also impacts how well they work with your water chemistry and the type of solution, from sodium chloride to hydrochloric acid, required for regeneration.
As long as they're compatible, ion exchange resins can also be blended together or with other filtration media to broaden a water filter's contaminant removal capability.
Strong Acid Cation Resin (SAC)
Strong cation exchange resins effectively neutralize calcium ions and other hard minerals. The most common among conventional ion exchange resins, they're used to soften or demineralize water.
In softening applications, SAC resins are regenerated with salt. Those used to demineralize water — usually for industrial purposes, such as food processing — are regenerated with a hydrochloric or sulfuric acid solution.
Weak Acid Cation Resin (WAC)
Weak cation exchange resins are similar to SAC resins. Used to demineralize water, you'll find them in water softeners designed for very hard water or highly alkaline water with a high pH. WAC resins are regenerated with salt or dilute acids.
Strong Base Anion Resin (SBA)
Strong base anion resin targets arsenic, nitrates, chromium, fluoride and uranium. Effective in all pH ranges, it's regenerated with a sodium hydroxide solution and yields only hydroxide ions.
Weak Base Anion Resin (WBA)
Weak base anion exchange resin is among the few that absorb rather than exchange ions. Added to SBA resin, it improves demineralization, ion exchange capacity and regeneration efficiency by absorbing acid from low-pH water.
Specialty Ion Exchange Resin
Specialty ion exchange media resins have been engineered to remove a broad range of contaminants that other filters struggle with. Chelating resins, for example, remove heavy metals like cobalt and mercury.
Zeolite
Natural zeolite is formed from the interaction between volcanic rock and alkaline water. A porous material like activated carbon, it has both adsorptive and ion exchange properties that make it a superb water filtration media.
A powerful cation exchanger, it's used in industrial applications, such as wastewater treatment, and in point-of-use filtration systems, such as countertop filters and water filtration pitchers. Synthetic zeolite material is equally effective and affordable.
Is the Ion Exchange Process Better than Other Water Filtration Methods?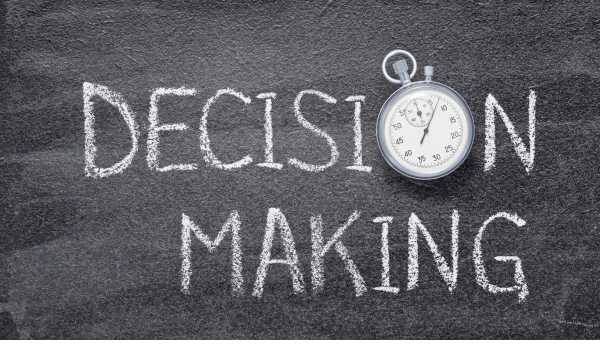 Ion exchange filters are highly effective, but they're not broad-spectrum like a reverse osmosis system. If you have a dozen contaminants in your water, it's unlikely that an IE filter will remove them all.
Ion exchange systems tend to be single-purpose filters purchased to remove a single substance or category of contaminants, such as hard minerals, nitrates, fluoride, or hydrogen sulfide, although they may reduce more. Unless they're blended with other filtration media, like carbon or zeolite, they're more suitable for limited applications.
Still, ion exchange technology is used in a wide range of home water treatment systems. But whether it's a better option than carbon or reverse osmosis filtration depends on several factors.
Target Contaminants
Some drinking water contaminants are susceptible to multiple filtration methods. Carbon, reverse osmosis, and ion exchange filters, for example, all remove lead. But for nitrates, the anion exchange process is your only option.
How you are exposed to contaminants should also affect your choice of filters. Ion exchange systems and reverse osmosis filters both reduce lead, but whole-home carbon and IE filters only remove lead from your incoming water supply — not from old indoor plumbing. If you have lead pipes, you need a point-of-use filter that removes lead at the tap.
Contaminant Levels
Not all filtration methods are equally effective. Reverse osmosis, for example, removes up to 90-percent of PFAS from water while activated carbon and ion exchange filters remove 99-percent or more.
If your drinking water source is heavily contaminated with a dangerous toxin, how much is too much to leave behind?
Water Chemistry
Ion exchange resins are vulnerable to fouling. Sediment, chlorine, acidity, and high levels of iron and manganese ions can all ruin resin material.
If a water test shows any of these contaminants in significant amounts, you may need to pretreat your water before it passes through an ion exchanger. But the good news is that prefilters are affordable and easy to install.
Pros of Ion Exchange Filters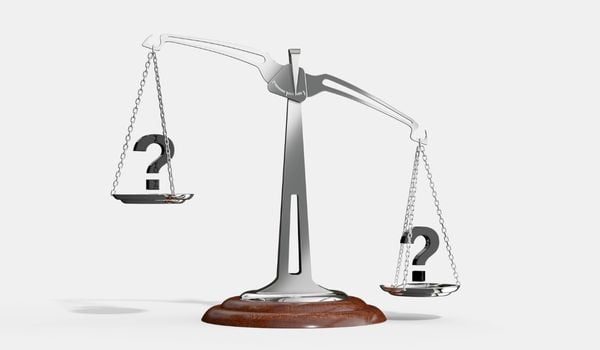 Like any water treatment system, ion exchangers have pros and cons.
Whole-House Filtration
Ion exchange filters come in all shapes and sizes, but the majority are whole-house filters. Plumbed into your main water line, they purify the water throughout your home, protecting both your health and your plumbing system.
Undersink and countertop filters are more affordable, but they treat only drinking and cooking water.
Self-Cleaning Resin
Many water filters rely on disposable cartridges to remove contaminants. It's effective but expensive. Most ion exchange systems are self-cleaning backwash filters that continually regenerate, requiring less hands-on maintenance.
Exceptions include countertop zeolite and blended media filters. Brita pitchers, for example, add small, disposable quantities of ion exchange material with carbon to remove more lead than carbon-only filters.
Cons Of Ion Exchange
Regenerant Effects
All regenerant solutions add some type of ion to your drinking water. Most, like hydrogen ions, are harmless. But a salt-based water softener adds sodium chloride ions which can be a problem for people on very low-sodium diets.
Ion exchange systems that require chemical regenerants are usually reserved for industrial use because of home safety concerns.
Environmental Impact
Ion exchange systems waste up to 200 gallons of fresh water weekly during regeneration. Laden with contaminants, it's difficult for public wastewater treatment facilities to repurpose.
Discharge into leach fields migrates into groundwater, affecting ecologically sensitive plant and animal species.
Long-term Cost of Ownership
Whole-house ion exchangers are not cost-prohibitive, but they cost more upfront than other drinking water treatment systems — $1000 or more versus $30-$200 for point-of-entry carbon and reverse osmosis filters.
They also require electricity and increase water and sewer use. If you live in an area where utility rates are high, your power and water bill may increase.
Operational costs, however, are offset by the self-cleaning media — ion exchange filters can last 15 years or more. Properly sizing an ion exchange system helps maintain peak efficiency and lower month-to-month expenses.
Final Thoughts
The ion exchange process has revolutionized water treatment systems for homeowners stuck with challenging contaminants. Consider all the options, but let the science be your guide.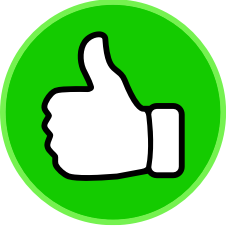 136
people found this helpful. Was this guide helpful to you?