Last Updated on February 21, 2023 by
Ava
Hard water is challenging to live with but buying a water softener can be equally intimidating. The technology is simple, but the jargon is head-scratching.
What is hard water, and why does it matter? How exactly does a water softener work, and what do sodium ions have to do with it?
If a degree in chemistry is all that stands between you and softer water, join us as we answer these questions and more.
Key Takeaways:
A water softener is a device that removes hard minerals from the water supply, such as calcium and magnesium.
It works by passing the water through resin beads, which are charged with sodium ions.
As the hard minerals pass over the beads, they exchange places with the sodium ions, resulting in soft water.
This helps reduce scaling and staining on surfaces caused by hard minerals in the water.
Water softening also helps reduce soap scum and improve the taste, smell, and feel of the water.
The resin beads must be regenerated periodically with a sodium-based solution to maintain their effectiveness.
Water softeners are usually installed on the main water line and require a connection to an electrical outlet for power.
They are typically set up to regenerate every two weeks or so, depending on the water usage and size of the system.
Regular maintenance is required to ensure that the softener is working properly, such as cleaning and replacing the resin beads.
Water softeners can be purchased both as standalone units or as part of a whole-home filtration system.
What is Hard Water?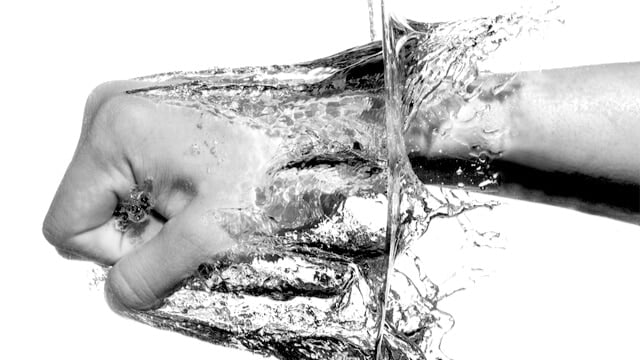 Water is hard if it contains high levels of hardness minerals, primarily calcium and magnesium. Millions of American homes have a private well or public water supply with high mineral content.
Is Hard Water Dangerous to Drink?
Hard water isn't considered dangerous. Calcium and magnesium are healthy minerals we need to survive. Calcium is essential for bone health and magnesium supports heart and nerve function.
But the EPA classifies hard minerals as secondary contaminants because of the havoc they can wreak on your home. Calcium and magnesium may be good for your body, but they're bad for your plumbing.
Do I Need a Water Softener?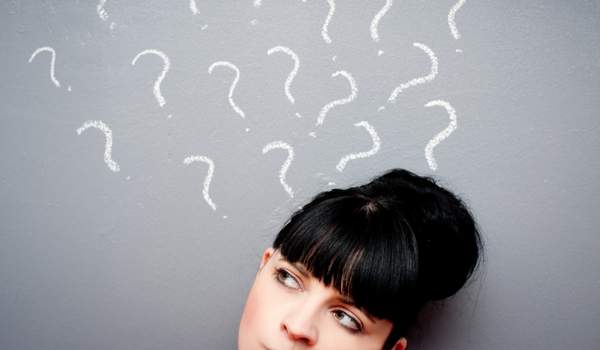 More than 80-percent of Americans have hard water, but only recently have its destructive effects been recognized.
We've long known that hard water minerals can be responsible for dry skin, dingy clothes and water spots on dishes. But because it's not a health hazard, some homeowners choose to live with it rather than buy a water softener. It's a bad decision.
We now know that hard water causes limescale, a thick mineral buildup that sticks to pipes and appliance parts. Limescale coats the heating elements in water heaters, drastically reducing their efficiency.
The choice to soften water is a matter of preference, but hard water is a death sentence for most appliances in the modern home — coffee makers, washing machines, ice makers and dishwashers. If you have the repair shop on speed dial, hard water may be to blame.
How Do I Fix Hard Water?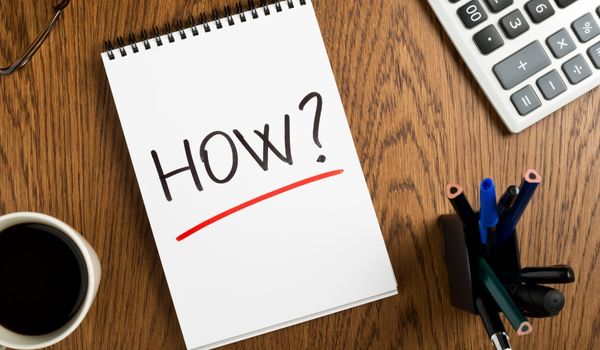 Unlike most contaminants, no filter reliably removes hard minerals. Only a water softener removes hardness minerals home-wide.
How Do Water Softeners Work?
A water softener works by removing hard minerals through the ion exchange process. Systems consist of two parts —a softening tank packed with tiny resin beads and a brine tank loaded with salt.
As hard water moves through the softening tank, the negatively charged resin beads attract hard minerals with a positive charge. Calcium and magnesium ions are effectively trapped and kept out of your plumbing system.
When the resin bed is saturated, meaning that the resin beads in the softening tank have reached maximum capacity, a highly concentrated solution of salt is released from the brine tank. Known as the regeneration cycle, the brine solution breaks the electrical bonds, rejuvenating the resin beads and sending hardness ions down the drain. Only soft water flows through your home.
It's a self-cleaning system, and best of all. It all happens automatically.
How Do Water Softeners Regenerate?
Old-school water softeners regenerated at set intervals whether it was necessary or not, wasting gallons of brine solution. Modern high-efficiency water softeners regenerate based on water hardness and usage.
The programmable electronic control head monitors water flow, and upon sensing the resin bed is full, it initiates a regeneration cycle, triggering the release of brine solution into the resin tank. The process takes a few hours and can happen overnight for convenience. Soft water isn't available during this time.
Most softeners come pre-set to regenerate every three days until you program the head. Once you input your water hardness level, the system takes it from there.
How Do You Install a Water Softener?
A water softener is plumbed into your main water line near an electrical outlet and a drain, usually in the basement or garage where incoming water enters your home. They're DIY-friendly to install if you have basic plumbing skills.
Pros and Cons of a Water Softener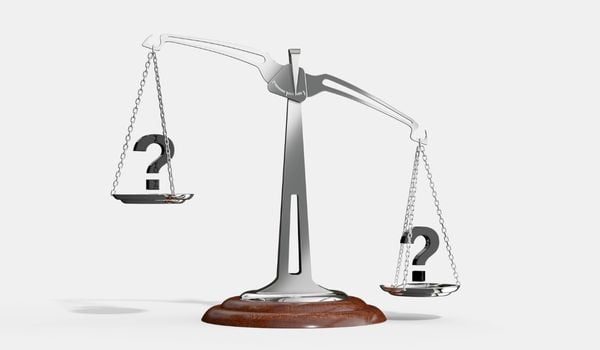 Water softeners are highly effective, but they're not without flaws.
Cons
The ion exchange process isn't eco-friendly. The sodium and hard minerals released in the wastewater during the regeneration process are tough on the environment. High sodium levels in ponds and streams can harm aquatic life.
A water softener can be noisy during normal operation. Better systems are insulated so that it's less noticeable.
Between the water softener tank and the brine tank, a conventional water softener system has a significant footprint. It requires about 16 square feet of floor space plus a nook for storing salt.
Without hardness minerals, softened water can taste flat or even salty. And the added sodium can throw off recipes.
A water softener needs regular maintenance. Depending on how much salt the brine tank holds, you'll need to refill it often to ensure there's a steady supply of brine solution. And although the system is self-cleaning, the resin beads eventually need replacing.
Softened water isn't good for gardens. Brine solution contains too many sodium ions. But the typical water softener has a bypass valve that lets you switch between soft water and untreated water for select applications.
Do the pros of a water softening system outweigh the cons? We think so.
Pros
Softened water feels better in the shower. Hard water ions impair lathering, creating soap scum that sticks to your tub and causes dry skin. And soft water rinses better, removing the shampoo residue that contributes to dull hair.
Calcium and magnesium form limescale in your pipes, reducing their diameter and your water pressure. A water softener not only prevents build-up, but it pares away at existing limescale until water flows freely through your plumbing system.
Hard water minerals are abrasive and can etch fine glassware. And as dishes dry in the dishwasher, excess calcium leaves behind tough-to-clean white spots. Softened water cuts down on cleaning chores.
Soft water may taste better. High levels of some mineral ions give water a metallic taste. The ion exchange process eliminates them, so you can drink more water at home and buy fewer bottles.
Water hardness above 7 parts per million will cost you. It can run $1000 or more to replace your water heater. Is it worth the risk? A water softener safeguards your home and increases its resale value.
Is Softened Water Safe to Drink?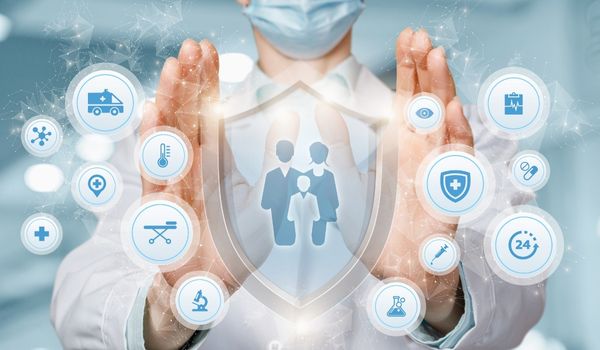 During the regeneration process, ion exchange softeners release sodium ions. If you're on a low salt diet, softened water adds as much sodium as you'd get in a tablespoon of ketchup.
The lack of minerals won't affect your health either. Calcium and magnesium are beneficial, but we get plenty of them in our diet.
The scientific consensus is that soft water is perfectly safe to drink unless you're particularly sensitive to salt or are on a strict low-sodium diet. You can reduce the risk by substituting potassium chloride pellets for sodium chloride in most softeners.
What Is a Salt-Free Water Softener?
Salt-free water softeners, also called water conditioners, prevent limescale without removing hardness minerals. Instead of the ion exchange process, they rely on Template Assisted Crystallization Technology (TAC) to change the molecular structure of hard water minerals so that they don't stick to pipes and water heater elements. Calcium and magnesium ions remain suspended in water and flow harmlessly through your plumbing system.
Sodium-free water softeners have benefits. They're environmentally friendly and welcomed in ecologically sensitive areas. And with no noisy regeneration process to worry about, you can have a saltless water softener installed anywhere, even if you have bedrooms on the same floor.
Unlike ion exchange, the sodium-free water softening process creates no wastewater, a plus in drought-prone areas. It requires no brine solution and adds no sodium ions to your diet.
Do saltless water softeners work? They do. Research shows they prevent limescale as promised and are virtually maintenance-free. But only the brine-based water softening process removes hardness minerals. A sodium-free water softener won't give you a soft water experience in the shower.
Testing for Hard Water Minerals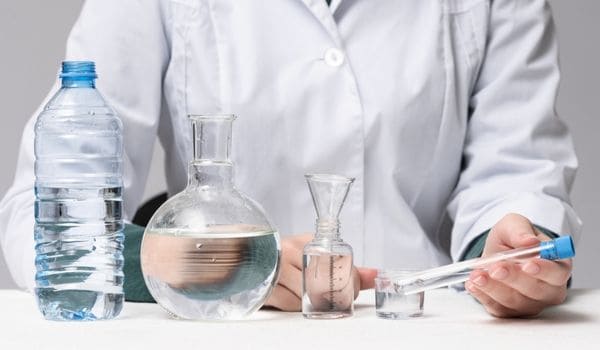 It's critical to have your water tested before buying a water softener. As hard water passes through the mineral tank, contaminants like tannins and iron can ruin the resin beads.
You also need to know the level of hard minerals in your water supply to choose the right size softener system and program it properly. A test breaks down your water chemistry and tells you the precise concentration of calcium and magnesium ions.
Sizing a Water Softener
You could guess how many minerals are in your water based on hard water maps, but sizing is crucial. An oversized water softener won't soften properly while an undersized system will regenerate too often, chewing through salt.
Pros use this formula to calculate the most efficient water softener size:
The number of residents in your home × their average daily water use (80-100 gallons) × grains of hardness.
Final Thoughts
You shouldn't lose sleep over hard water, yet its impact is too serious to ignore. Now that you know how a water softener works, installing one is a simple fix.