Last Updated on December 12, 2022 by
Ava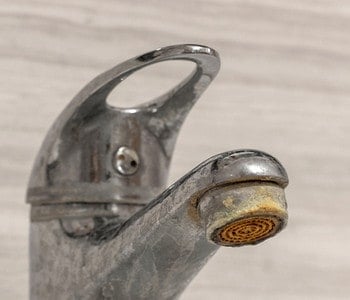 More than half of Americans have noticeably hard water. You may have heard the complaints and wondered what the fuss is all about.
Should you be worried? Is it bad for your health? Let's take a deep dive into the world of hard water. The facts may surprise you.
Key Takeaways:
Generally speaking, hard water isn't bad for you to drink, but can be problematic to your plumbing system if left unchecked.
Hard water can lead to a buildup of calcium and magnesium deposits in plumbing pipes, which can reduce water flow and pressure.
It can also affect the taste of food and beverages prepared with it.
The minerals in hard water can also damage and corrode boilers, hot water tanks, pipes, and other fixtures.
Hard water can cause skin irritation and dry skin due to its high mineral content.
What is Hard Water?
Hardness is the concentration of minerals dissolved in water — mostly calcium and magnesium deposits plus minute traces of other minerals, including manganese and barium.
Measures in grains per gallon (GPG), hardness is classified from soft to very hard:
Soft Water — less than 1 GPG
Slightly Hard — 1-3.5 GPG
Moderately Hard — 3.5-7 GPG
Hard — 7-10 GPG
Very Hard — over 10 GPG
Is Hard Water Bad for You?
The Environmental Protection Agency (EPA) classifies hard water minerals as secondary contaminants. While they can impact the way water looks, smells and tastes, they're considered safe to drink.
Calcium and magnesium, two ingredients you'll find in your daily vitamin tablet, are a must for good health. And although the consensus is that food contains all the minerals you need, a little extra in your water can't hurt. Or can it?
If you're suspicious, you're not alone. As scientists learn more about substances they once thought were safe, it's possible research may reveal unexpected health effects from hard water. We don't know.
To date, small studies suggest links to esophageal cancer, Alzheimer's disease, kidney stones and stillbirths, but there's just as much research showing hard minerals are beneficial. More work needs to be done.
But while we know little about the health effects of hard water, we know with certainty that it wreaks havoc on your home. Many owners suspect they have hard water just by seeing its effects.
How Can I Tell if I Have Hard Water?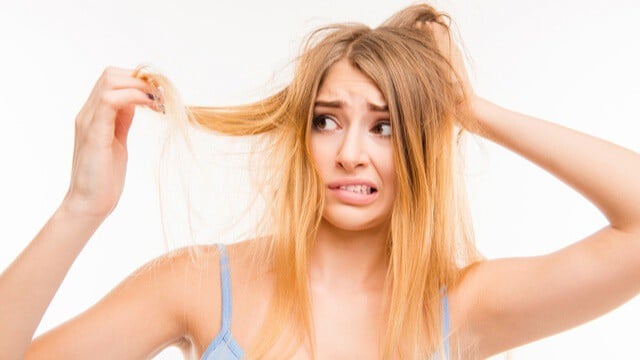 The best way to tell if you have hard water is to test it. But signs are often noticeable and include:
Dry, Itchy Skin: Calcium and magnesium deposits bind with soap, preventing it from lathering effectively. The residue it leaves behind stays on your skin and forms tough-to-clean rings around your bathtub.
Haystack Hair: Calcium is sticky. It clings to hair, giving it a coarse, hay-like texture that even conditioner can't tame.
Water Spots: If glassware looks worse after it's washed than before, excess calcium may be to blame. It precipitates out on dishes as the water dries, leaving unsightly white spots – soap scum. Over time, it can etch delicate glasses.
Dingy Clothes: Hard water minerals make your detergent less effective. But they're also abrasive, wearing on clothing fibers and dulling bright colors after only a few washes.
Limescale Stains: As hard water evaporates from your bathroom fixtures, it leaves behind crusty limescale buildup that requires scrubbing or harsh chemicals to clean.
Low Water Pressure: Limescale deposits cling to pipes, narrowing their diameter. It can also collect in showerheads and aerators, reducing water flow to a trickle. There goes your shower!
Appliance Breakdowns: If your repair shop is on speed dial, the problem could be hard water. Minerals are corrosive and can damage parts in your dishwasher, washing machine and water heater.
High Utility Bills: Limescale build-up in appliances forces them to work harder, using more energy than necessary. It can reduce water heater efficiency by up to 30 percent.
Testing Your Drinking Water
If you drink from a municipal water supply, your annual quality report will show how hard your water is. If you have a well, you'll need to test it.
The process is simple — order a DIY water test kit online or from a local laboratory. You can buy test strips for as little as $10 or a digital meter that measures the total dissolved solids (TDS) in water for a few dollars more.
But we recommend more comprehensive testing for both hardness and hazardous contaminants. It's not only crucial for your health — it's essential for choosing the right water treatment equipment.
The best solution for hard water is a water softener system. Plumbed into your main water line, it removes hard minerals as they enter your home, so you get softer water from every tap. But iron, chlorine, and tannins can ruin them irreversibly, so it's crucial to know what's in your water in advance. Some companies that sell water softeners offer tests free of charge — but be ready for a hard sell.
Should I Soften My Water?
Hard minerals aren't harmful to your health, so softening your water is largely a matter of preference. The effects become noticeable at 6-7 GPG. Homeowners with slightly hard water may not notice any unpleasant effects, while the impact of moderately hard water is often confined to the plumbing system.
It's only once the water heater breaks down that many people are aware they have hard water. The harder it is, the sooner you'll pay the price. Industry experts say a water softener system can pay for itself in a few years with lower energy costs and savings on repairs, so it's a sound long-term investment.
Are There Any Risks to Softened Water?
The risks of softened water are minimal, but there are concerns worth reviewing.
Sodium
Salt-based softeners add sodium to your drinking and cooking water — about as much as in a tablespoon of ketchup or a slice of bread. It's safe for healthy adults, but if you're on a salt-restricted diet, it could have unwanted health effects. You'll also have to adjust the amount of salt in most recipes to avoid a briny flavor.
Toxic Metals
Soft water is corrosive, so if you have an older home with lead plumbing, it could cause lead to leach from pipes. It's a problem that can be fixed, however, by installing an undersink or countertop lead removal filter.
Pets and Plants
Some pets find salt-softened water unpalatable and won't drink it. The added sodium can also throw off the water chemistry in your aquarium and kill houseplants.
The alternative is to buy a salt-free water softener. Instead of removing hard minerals, they use Template Assisted Crystallization (TAC) technology to change their molecular composition, so they stay suspended in water and don't form limescale. Your water chemistry stays the same, eliminating the few risks of conventionally softened water, and you get the extra nutrients to boot.
See our top recommended water softeners
Final Thoughts
Hard water isn't a disaster, but it's not without consequences. It can take a toll on your home and your budget, but unlike many things in life, you can safely say — it's not bad for you.