If your well water is as hazy as a hot July sky, it's what the pros call turbid. Turbidity, the cloudiness of fluid based on the number of visible particles it contains, is a common well water problem.
But what does it mean? Is it safe to drink? And how can you fix it cloudy well water?
Pull up a chair, and we'll answer those questions and more.
Key Takeaways:
High levels of dissolved minerals like iron and magnesium
Air bubbles or dissolved gases can cause your well water to appear cloudy
Accumulation of sediment due to a lack of filtration
Turbidity caused by high levels of suspended solids in the water from natural sources
Low well water levels can cause your well pump to draw in more sediment
Overpumping of the well leads to increased sediment in the water
Is Cloudy Water Safe to Drink?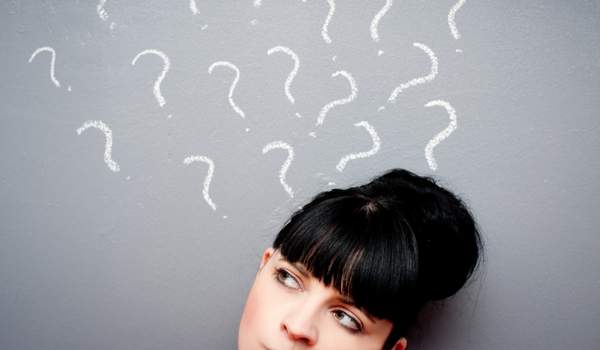 Among the many possible explanations for cloudy water, most are completely harmless. Yet they may signal water quality problems that should be addressed.
Some issues are beyond your control — blame Mother Nature — but others are an easy fix. Why drink cloudy water when clear water could be a simple step away?
What Causes Cloudy Well Water?
Cloudy well water, also known as white water, isn't rare — but the causes may surprise you.
The most common reasons for cloudy well water are:
#1 Sediment
Sediment such as dirt and silt are the mostly likely cause of cloudy water. Well pumps have sediment screens, but particles smaller than the holes in the screen can still squeak through —especially if you have a high water sediment level.
Rusty plumbing can contribute flakes of iron and the next thing you know, your drinking water looks like pea soup. Loss of water pressure suggests you have a sediment issue. And if both your cold and warm water are cloudy, there may be sediment buildup in your water heater.
#2 Air Bubbles
Air bubbles give water a cloudy appearance. The most common cause is a leak in your plumbing system, usually in the pressure tank or well pump.
Dissolved gases could also be the culprit. Groundwater is cold and contains more air than surface water. As it rises, it warms and releases gas. The phenomenon is more noticeable in northern cold climates when the outdoor air temperature is lower than the well water temperature.
A very rare but concerning problem is methane. Flammable, it can form naturally underground or be the result of mining activity or nearby drilling for natural gas. If high concentrations of methane accumulate in small spaces, it can be explosive.
Bubbles or dissolved gases can be indistinguishable from tiny particles. So, to avoid mistaking air bubbles for sediment, try this hack — pour tap water in a clear glass, and let it sit on the counter for several hours. Dirt and rust will sink to the bottom of the glass while gas bubbles will escape.
#3 Iron and Manganese
Excess iron and manganese content in your well water supply can give water a hazy appearance. If your water is cloudy, and there's orange slime in your toilet tank, iron bacteria could be the problem.
A microorganism that feeds on iron, it's doesn't cause disease. But it produces gelatinous waste that, when mixed with water, can be mistaken for sediment. Iron bacteria are also indicator organisms, meaning they signal environmental conditions suitable
#4 Low Well Water Level
If your well runs dry seasonally, cloudy water may plague you year-round. As the water level drops, expect more sediment. Then, when heavy rainfall replenishes the groundwater supply, and the water level begins to rise, it carries more contaminants with it.
Heavy rain also causes flooding. Rainwater runoff and surface water seepage can infiltrate shallow wells in areas with poor filtration or if there's a crack in the well casing. If there's a sudden change in your tap water supply after a flood, the CDC recommends testing your well for bacteria and parasites before drinking from it.
How Do I Fix Cloudy Well Water?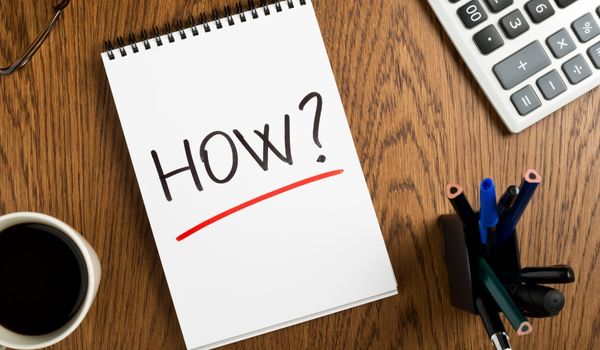 Figuring out what causes cloudy well water is one thing — knowing how to fix it is another. One of these remedies should do the trick.
Fix Leaks
If the cause of cloudy water is air bubbles, inspect your plumbing system for leaks. Tiny bubbles are usually the result of pinhole leaks that introduce air into your pipes, so they may be tough to find.
Start with the pressure tank, water heater and existing water filters — the most likely sources of the problem — and then trace the plumbing system from the lowest level up until you've covered the entire house. Don't forget the outdoor spigots. Once the necessary repairs are made, the water cloudiness should stop.
Maintain Your Well
The average well lasts 10-15 years without maintenance or repairs. If you're behind schedule, the cause of cloudy water could be as simple as a broken well screen or cracked casing.
We recommend calling a qualified professional for an inspection. You can do it yourself, but they have the equipment and expertise to diagnose cloudy water and more.
If you live in a flood-prone area, experts suggest protecting your well against surging surface water with a waterproof well cap. It won't entirely mitigate the risk of contamination, but it may be enough in many circumstances.
Install a Water Filtration System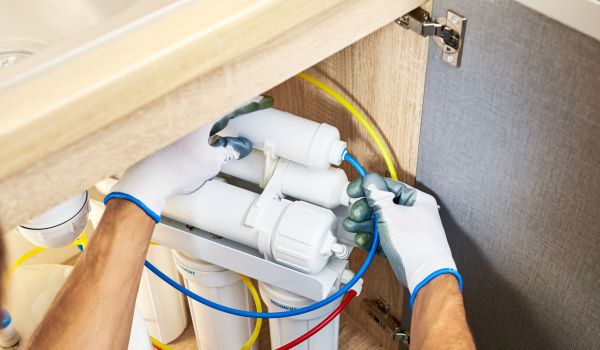 If a water test shows sediment or other contaminants in your well, one of these well water filtration systems will turn your cloudy water clear.
Sediment Filter
Sediment filters trap particles of dirt and rust in a matrix of fibrous material such as paper or wound string. Simple to install, they cost as little as $40 to purchase and less to maintain.
Ten-inch standard filters last 3-6 months in most homes. Available in a wide range of sizes, 10-micron cartridges are popular because they remove most sediment without dropping water pressure.
Iron Filter
Iron is a stubborn contaminant. A water softener may remove low levels, but you'll need a dedicated iron filter for concentrations above than 3 parts per million.
Iron filters are oxidation-filtration systems. Using air or chemicals, they convert excess iron into solid particles that can be removed through mechanical filtration.
Iron bacteria requires chemical water treatment such as a chlorine injection system. A sediment filter and a water softener or iron filter can be combined to create a single water filtration system.
Testing Cloudy Well Water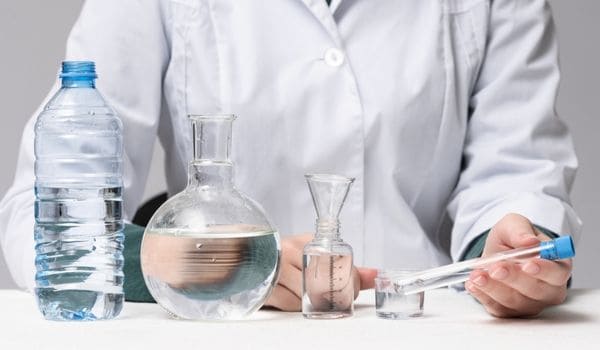 Drinking from a municipal water system has an advantage — water is tested daily. If you have a private well, testing is your responsibility.
The Centers for Disease Control and Prevention recommend annual testing for pH, total dissolved solids, nitrates and coliform bacteria. But if you have cloudy well water, testing takes on an even greater significance. In addition to sediment and iron, other impurities can make your drinking water cloudy. Correctly identifying the problem is the key to finding the right solution.
Water testing is easy. We recommend Simple Lab's Tap Score Essential Well Water Test Kit. It measures 52 contaminants including iron and manganese. The kit contains everything you need. Send them a sample of cold water and in days, you'll have results from an accredited laboratory including guidance on how to choose a water filter.
Should I Filter Cloudy Water?
If naturally occurring air bubbles or dissolved gases are making your well water cloudy, it's an unpleasant but safe situation. Let water sit a few minutes before drinking it and in most cases, the bubbles will dissipate. If sediment, iron or other substances are the problem, however, these are good reasons to consider a filtration system.
Even when contaminants aren't hazardous to your health — iron and manganese are both healthy minerals — they can cost you. Gritty sediment, for example, can damage water-using appliances like dishwashers and water heaters. Why replace a thousand-dollar appliance when you can prevent it and enjoy cleaner water with filtration?
Final Thoughts
Clean water is non-negotiable, so don't let cloudy well water worry you. Instead, take charge, find answers and embrace solutions.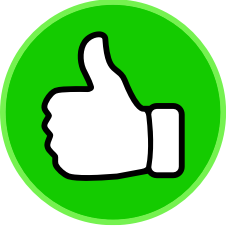 97
people found this helpful. Was this guide helpful to you?