Drinking water is a potion of elements and compounds. A blend of both beneficial minerals and potentially hazardous substances, it can be a toxic cocktail.
But before you buy a whole-house water filtration system, you should know that some types remove healthy minerals along with harmful contaminants. Is there a whole-house water filter that doesn't throw the baby out with the bathwater?
Let's review your options.
What Are Minerals?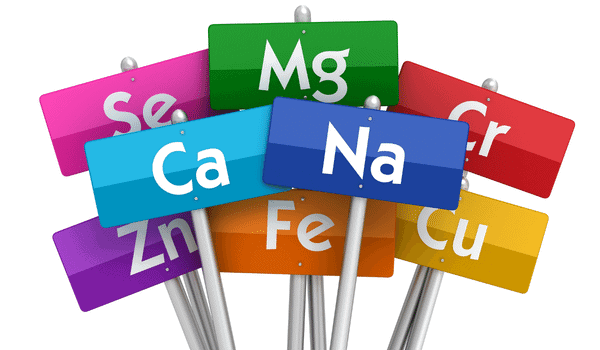 Minerals are inorganic elements found in the Earth's crust. Humans need at least 21 to thrive, including some that occur naturally in water such as:
Calcium
Magnesium
Chloride
Iron
Fluoride
Manganese
Copper
Nickel
Zinc
How Do Minerals Get into the Water Supply?
Minerals seep into ground and surface water sources through rain and snowmelt. As runoff moves over land, it erodes rock, releasing minerals into the soil.
Are All Minerals Beneficial?
When it comes to minerals in water, Hesiod said it best — all things in moderation. Too little of some is a nutritional disadvantage while too much of a good thing can have unpleasant health effects.
And while some minerals are good for the body, others wreak havoc on homes — damaging pipes, appliances and water heaters. Managing water quality, like your time and budget, is a balancing act.
Which Minerals Are Good for You?
The most beneficial minerals in drinking water include:
Calcium
Calcium helps the body make bones and maintain a normal heart rate. It also buffers acidic water, taming heartburn and foul tastes.
But calcium also produces limescale, a thick, chalky residue that clogs pipes and corrodes appliance parts. Minor buildup can decrease your water heater's efficiency by up to 20 percent.
Magnesium
The human body needs magnesium for hundreds of biochemical reactions. Nerves and muscles can't function without it.
But magnesium also compounds limescale problems and prevents soap from lathering effectively. Tubs require constant scrubbing while your skin, hair and clothes never feel quite clean.
Iron
Iron supports red blood cell production, but a little goes a long way. Levels higher than three parts per million (ppm) are problematic for your home.
There are two types of iron — ferric and ferrous. Ferric iron is solid. Abrasive, it wears on water pipes, clogs shower heads and turns drinking water orange.
Ferrous iron is dissolved. Called white iron, you can't see it. But it attracts iron bacteria — a microorganism that creates a musty-smelling orange-brown sludge in your tub and toilet.
Manganese
Manganese regulates inflammation and blood sugar. A trace mineral, deficiencies are associated with Type 2 diabetes and arthritis.
Often found in well water with high levels of iron, too much manganese can cause nausea. Like iron, it can leave slimy brown stains on your bathroom fixtures.
Copper
Copper is an essential trace mineral. It helps the body absorb iron, produce collagen and regulate blood sugar. Deficiency has been linked to Alzheimer's and hypertension.
But too much copper causes illnesses from chronic headaches to gastrointestinal upset — very high concentrations can lead to liver disease.
Though naturally occurring, copper in the water supply is rarely excessive. Most toxicity is due to leaching from copper water pipes.
Nickel
Nickel is an essential nutrient for glucose metabolism and enzyme production. Too much, however, could be carcinogenic according to the World Health Organization.
Research shows that ingesting nickel causes kidney disorders and stomach upset. In the shower, it's a skin irritant.
Fluoride
The public has a love-hate relationship with fluoride. Like copper, it's naturally occurring, but it's not an essential nutrient.
High levels of fluoride are rare in US well water. But communities nationwide add it to city water supplies to prevent tooth decay. Research shows it's effective, but some studies show links to thyroid disease, neurological disorders and dental fluorosis — permanent brown or white tooth stains.
Whether you believe fluoride is a friend or foe, you should know which water filters do and don't remove it.
Which Whole-House Water Filters Remove Beneficial Minerals?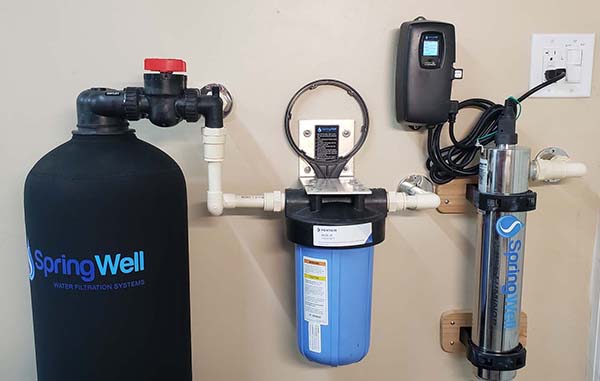 If you want filtered water and beneficial minerals, you can have your cake and eat it too with most whole-house water filters. There are, however, a few exceptions.
Water Softeners
Water softeners are whole-house ion exchange filters that remove hardness minerals. They don' t remove fluoride, but they eliminate calcium and magnesium and may reduce iron, manganese, copper, zinc and nickel in lesser amounts depending on the type of resin they contain.
If you need a water softener to prevent limescale but want to retain minerals, the best option is a TAC water conditioner. A salt-free softener alternative, it doesn't remove minerals. Instead, it changes their molecular structure, so they can't adhere to pipes or water heater elements.
Salt-free conditioners are ideal for moderately hard and hard water. University studies show it eliminates up to 99 percent of limescale. But extremely hard water also has effects on your hair, skin, clothing and dishes that only a water softener will solve.
You can restore some minerals, however, by adding a remineralizing filter after the softener. It adds small amounts of calcium carbonate to the water stream before it reaches your tap.
Reverse Osmosis Filters
Reverse osmosis filters remove nearly all dissolved solids, including most minerals. The exception is ferric iron which can clog the semipermeable membrane.
Whole-home reverse osmosis filters are cost-prohibitive, however, so most are undersink or countertop filtration systems that only purify water for drinking and cooking. RO water is virtually contaminant-free, but it can taste flat at first because it lacks the minerals that give water flavor.
KDF Filters
KDF is a copper-zinc filtration media that neutralizes contaminants through a chemical reaction. There are four types, but KDF 55 and KDF 85 are the most common.
KDF 55 is added to whole-house carbon filters to enhance contaminant removal and prevent mold growth within the filtration tank. It reduces nickel, copper, zinc, and to a lesser extent, iron and manganese.
KDF 85 removes similar contaminants plus up to 90 percent of iron. It also reduces calcium and magnesium but not enough to make hard water soft or control limescale. KDF does not affect on fluoride.
Oxidation Filters
Air and chemical oxidation filters eliminate dissolved iron and manganese but not calcium, magnesium, copper, zinc or fluoride. Among the best solutions for high concentrations of iron in well water, oxidation filters also reduce hydrogen sulfide — the gas that makes well water smell like rotten eggs.
Bone Char
Made from burnt animal bones, whole-house bone char filters remove up to 93 percent of fluoride plus heavy metals, like lead. They also reduce chemical contaminants, including chlorine, but other minerals stay put.
Frequently Asked Questions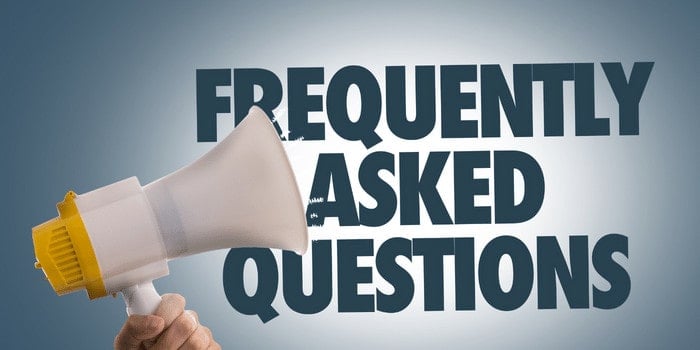 Do Whole-House Carbon Filters Remove Minerals?
Whole-house carbon filters are not designed to remove minerals, but some do. It's not something that manufacturers highlight, however, because the reductions are modest at best. KDF-enhanced filters remove more beneficial minerals, but not enough to make water taste flat or acidic.
Do Whole-House Water Filters Cause Mineral Deficiencies?
In some parts of the world where there is less food variety, water is an important source of nutrients. But in the United States, scientists agree that we get all we need from food.
Setting water quality priorities is never easy. But removing toxic quantities of any contaminant, even minerals, should take precedence over the nutritional and flavor benefits of others.
Should I Test My Water for Minerals?
Well water should be tested annually for pH, bacteria, nitrates and total dissolved solids. But 85 percent of Americans have hard water, so it's worth testing for hardness minerals if you see the telltale signs.
You can purchase DIY test strips for most minerals, but we recommend laboratory testing. Tap Score's Essential Well Water Test Kit covers 52 analytes, including calcium, magnesium, manganese, iron, copper, zinc and fluoride.
If you drink city water, your annual consumer confidence report covers problem minerals in tap water. Most are regulated by the Environmental Protection Agency as secondary contaminants, meaning that they rarely cause health issues but can be problems in other ways. You may still, however, want to test for copper since it can leach from pipes within your home.
Final Thoughts
Minerals in water are natural, but they have pros and cons. Just one aspect of a bigger picture when it comes to water quality, appreciate them when you can — but filter them when you must.