Every once in a while, there's a new product we can't wait to talk about. So, if you're in the market for a whole-house water filtration system, let us introduce you to the Kind E-1000. Our testing shows that it lives up to the hype.
Kind Water Systems has outdone itself with this premium, budget-friendly water filter that eliminates city water contaminants for less. Packed with powerful catalytic carbon, it may be the best thing to happen to drinking water since faucets.
Overview
📝 Type: Carbon + Sediment | Process: 2-stage | Capacity: 80k gal. | Contaminants Removed: 10+ | Flow Rate: 15 GPM | Bluetooth: ❌ | Warranty: Lifetime | Annual Cost: $150 | Rating: 4.5/5 | Best For: Municipal water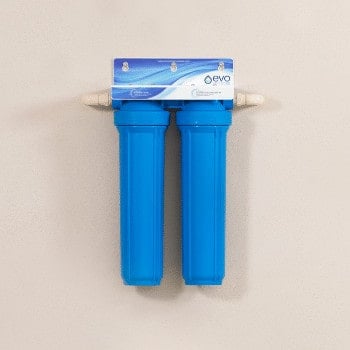 For cleaner water without maintenance hassles or sticker shock, look no further than the highly rated Kind.
Features
All-in-one carbon and sediment filtration
Banishes harmful contaminants but not healthy minerals
Washable pre-filter
Effortless maintenance schedule
NSF-certified components
Fast, 15 gpm flow rate
DIY-friendly installation
Industry-leading lifetime warranty
---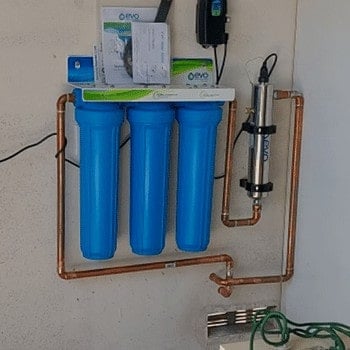 Best for: The Kind E-1000 is perfect for anyone who wants a reliable whole-house water filter that eliminates foul tastes and hazardous chemicals without breaking the bank.
Not best for: Kind water filters are not designed to reduce fluoride.
Pros:
The carbon media in the Kind is more efficient than the average granular activated carbon. Our research shows it removes higher percentages of the worst city water contaminants and PFAS.
The E-1000 costs 30% less than similar top-shelf water filters.
We saw an immediate difference in our water quality — the chemical tastes and odors vanished.
Annual filter replacements are as easy as advertised — it's a quick, 10-minute process.
The 15 gpm flow rate is twice the national average among whole-house water filter systems — we noticed no significant drop in water pressure with three taps wide open.
The in-line design was a breeze to install. Unlike most whole-house water filters, you won't need to add a separate sediment pre-filter.
We loved the instruction manual — it was detailed without being confusing.
Cons:
The carbon filter housing began leaking a few days after installation, but we overtightened it — a rookie mistake. It was a quick fix.
Our Take
We've tested dozens of whole-house water filters, and the Kind makes the top three. Affordable, effective, low-maintenance, quality performance, and warrantied for life, it's everything we could want in a filtration system and more.
Compare The Competition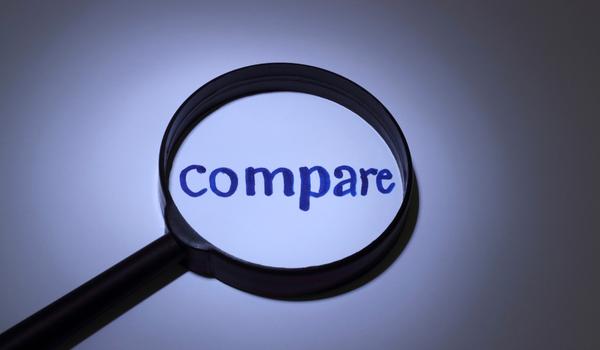 What other Kind Water System reviews don't do is provide a clear comparison between the E-1000 and the competition. Here's how it stacks up to the three best filters in its class.
1. SpringWell CF Whole-House Filtration System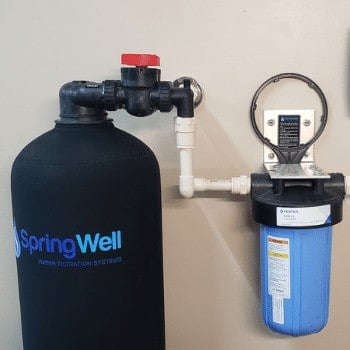 SpringWell whole-house water filters are single-tank, million-gallon units. Catalytic carbon and KDF media target harmful contaminants, including chlorine, lead, PFAS, VOCs and more.
Ideal for large homes, the flow rate is competitive, topping the Kind's E-1000 in the 7-plus bedroom size. A separate sediment filter is included.
Changing the granular filter media is more time-consuming than replacing the cartridges in an inline system, but what comes in the tank lasts 10 years to a lifetime.
And although SpringWell filters are somewhat more complex to install with four connections instead of two, the build quality is exceptional, the water tastes amazing, and it's similarly backed by a lifetime warranty and legendary customer service.
2. Home Master HMF2SMGCC 2-Stage Whole-House Water Filter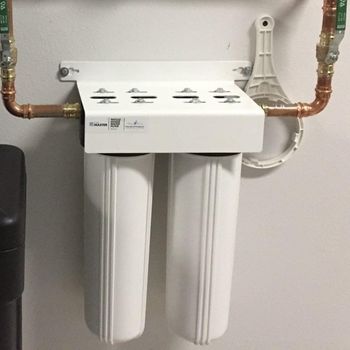 Home Master's 2-stage inline water filter boasts 20-inch, long-life filters, NSF-certified components and quality catalytic carbon media — contaminant reduction capability is on par with the Kind's.
For a bargain filter, it's a strong performer. But that's where the similarities end.
The 10 gmp flow rate can't keep pace with water demand in three-plus bathroom homes. And the sediment filter clogs quickly if the water quality is poor — we noticed a drop in water pressure after just four months.
But the filtered water quality is excellent, so if your water is low-sediment, it's an admirable budget filter.
3. iSpring WGB22B 2-Stage Whole-House Filter System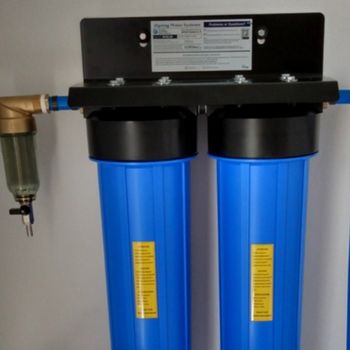 iSpring's 2-stage whole-house filtration system features a premium carbon block filter. A 100,000- gallon system, filter cartridges last up to a year. Pros include ease of installation and filtration quality — contaminant reduction meets or exceeds iSpring's claims.
The sediment filter, however, is good but not great, driving down the advertised 15 gpm flow rate. We like the price, but it comes with compromises. Choose it over the Home Master but not the E-1000.
The Verdict:
In our opinion, the best whole-house water filter system is the SpringWell. A cut above in overall quality, it has a proven track record for dependability. And the higher upfront price is offset by lower maintenance requirements. There are no replacement filters to buy — ever.
We think you'll be satisfied with any of these water filters — they passed our tests with flying colors. But the difference between a good product and a great one is in the details. Kind's trying, but no one makes better whole-house filtration systems than SpringWell.
The Benefits of The Kind E-1000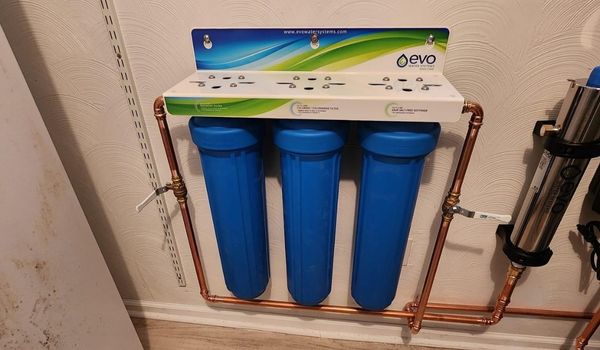 There's a lot to love about the Kind, starting with the purchase process. The customer care team went above and beyond to ensure a positive experience. We received our filter in record time, securely packaged with all of the promised items for one low price.
Installation was a cinch with basic plumbing skills. If you've never installed a whole-house water filter, inline systems are perfect to warm up on. It took us four hours from start to clean up.
The difference in our water quality was immediate, and filter life exceeded our expectations. Water tests at 30 and 120 days confirmed the filter was working like a champ.
Among the many water filtration systems we've tried, Kind e-1000 stands out for its impressive filtration system, performance, and value. Our analysis of customer feedback shows that hundreds of happy customers agree.
Key Considerations
Consider these key factors as you shop for the best whole-house water filter.
Cost: It pays to be investment-minded when it comes to water filters, but if you're short on cash and need one now, just buy the best you can afford.
Maintenance: Maintenance is critical to the performance of a water filter. Choose one with upkeep requirements you can live with.
Efficiency: Never judge a filter by its cover — it's what's inside that counts. Premium filter media lasts longer than garden-variety carbon, so it's a better spend.
Durability: Durable components make a better whole-house water filter. If it feels like it's going to break when you take it out of the box, send it back.
Warranty: A solid warranty demonstrates a manufacturer's faith in its product. If they won't invest in it, why should you?
Kind Performance Features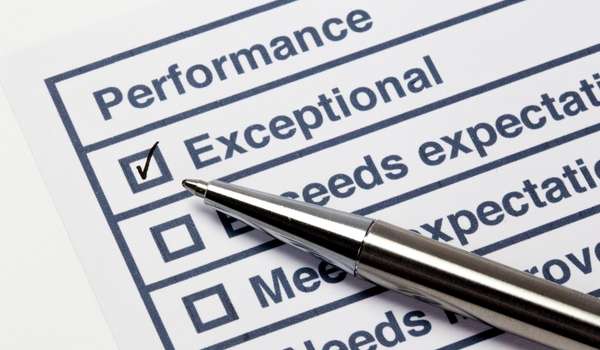 Performance features can make or break a whole-house water filter. Here's what you need to know about the Kind E-1000.
Contaminants Filtered
Kind is designed to filter pretreated city water — the filtration process does not kill bacteria. But it makes quick work of the leading contaminants in municipal water supplies including:
Sediment
Chlorine
Chloramines
Trihalomethanes
Benzene
Haloacetic acids
Pesticides
Glyphosate
PFAS
Pharmaceuticals and dozens more
Filter Type
Kind is a whole-house water filter. Unlike an under-sink carbon or reverse osmosis system that filters water from a single tap, it's plumbed into your main water line, purifying every drop you drink, cook or bathe with.
With a whole-house system, you never have to worry which faucet the kids are drinking from. Clean water is available throughout your home.
Capacity
Capacity reflects how much water filters treat between maintenance intervals. An important factor when calculating operational costs, 6-9 months is the average among inline filters.
Competitively priced, Kind cartridges last up to 12 months for below-average ownership costs. If you sign up for their AutoShip Program, you'll get a tidy discount on replacement filters.
Flow Rate
A filter's flow rate is how many gallons of water it treats per minute. The industry average is 6-7 gpm. Kind E-1000 offers 15 gpm, plenty for homes with 6-plus bathrooms.
Design and Installation
Kind's wall-mounted inline design is ultra-compact. An easy squeeze into confined areas, it requires no floor space.
Less complex than the average whole-house water filter, it's well within a DIYer's ability to install. You'll save hundreds on plumber's fees.
Warranty
Kind filters come with a lifetime warranty and a satisfaction promise. If you don't like it, send it back within 120 days for a full refund.
Help & Support
We had concierge-level experiences with Kind's customer care and tech support teams. You can reach a human being seven days a week by phone or e-mail.
FAQ's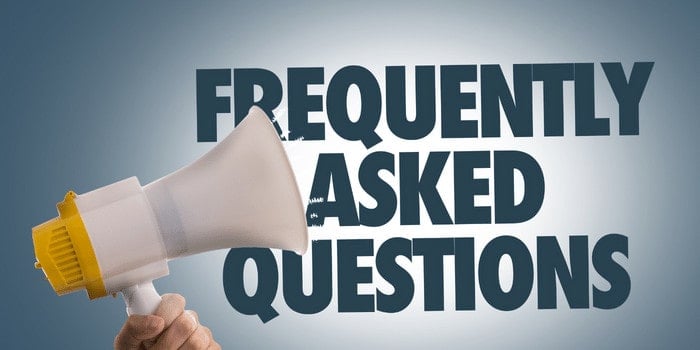 Where can I install this whole-house water filter?
The E-1000 can be installed indoors or outdoors if temperatures in your area remain above 36 °F.
How long do Kind filters last?
Kind filters last up to 12 months depending on your water quality.
What's included in the box?
You'll receive:
• The filter housing
• Sediment and carbon filters
• Mounting hardware
• Spanner wrench
• O-rings and lubricant
• 3/4-inch reducers
• Instruction manual
You may need to purchase additional pipe or fittings.
Where is this system built?
Kind water filters are designed and built in the USA.
How long has Evo Water Systems been in business?
Evo was founded in 2021, but recently rebranded to Kind in July 2023.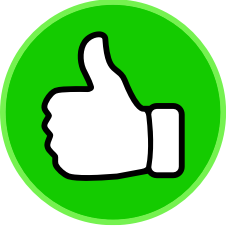 116
people found this helpful. Was this guide helpful to you?