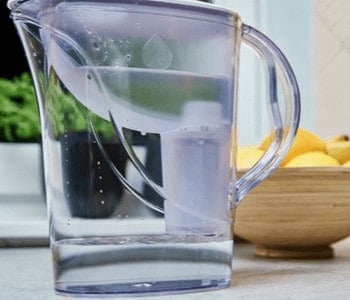 Water filter pitchers burst onto the scene more than 40 years ago to a round of applause. Finally, there was a simple and affordable way to make bad tap water smell and taste better.
Today, you can buy the same Brita your parents used or choose from advanced models that eliminate the worst possible contaminants, from lead to uranium. How do filtration pitchers work?
Let's take a closer look at what makes them tick.
Key Takeaways:
Most water filter pitchers use a multi-stage filtration process to remove contaminants from your drinking water, including chlorine, lead, and other heavy metals.
The pitcher's filter cartridge typically contains activated carbon which helps reduce bad tastes (like chlorine) and odors in the water.
Depending on the type of filter used, some models can also reduce fluoride levels in tap water as well as sediment particles such as dirt or rust.
Most filters need to be replaced every two months or so, and this varies depending on usage and the type of filter that's being used (e.g., carbon block vs granular activated carbon).
You might be surprised at how much better filtered water tastes vs regular tap water!
It's also important to know, that while these filters are effective at removing certain contaminants from your drinking water, they won't make it safe to drink if there's bacteria present in your water supply – boiling or using a UV light purifier is recommended for those situations instead of relying solely on a pitcher filter system alone.
How Do Water Filter Pitchers Work?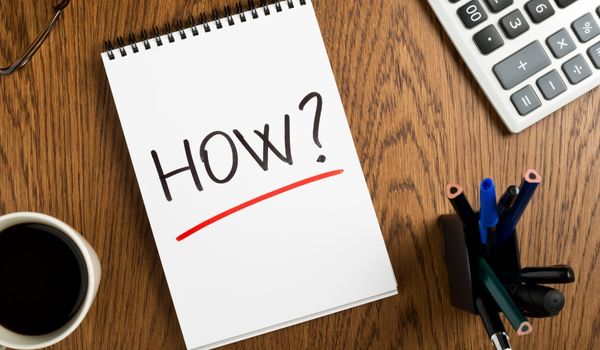 Filter pitchers come in every shape and size, but they're nearly identical in design. A reservoir equipped with a replaceable filter sits atop a plastic carafe. Pour dirty water in the top and clean water drips into the bottom. It's that simple — they're engineered for convenience.
Available in sizes from 8-26 cups, styles range from conventional hand-held pitchers to family-sized models that stay in the refrigerator, dispensing drinking and cooking water from a spigot.
The water in your pitcher passes through a cartridge that has granulated charcoal inside of it. This is the filtering element that traps contaminants, chemicals and heavy metals.
After passing through the cartridge, the water then flows into another area where activated carbon is located. Activated carbon is made from organic materials like coal and wood. It is specifically designed to attract and bind chemicals, pollutants and other impurities.
The water finally moves through a small hole into the pitcher below. This hole is so small that it filters out any particles larger than 0.5 microns in size. This means that even the tiniest of contaminants will be removed from your water, resulting in a truly clean and safe drinking source.
Which Contaminants Do They Remove?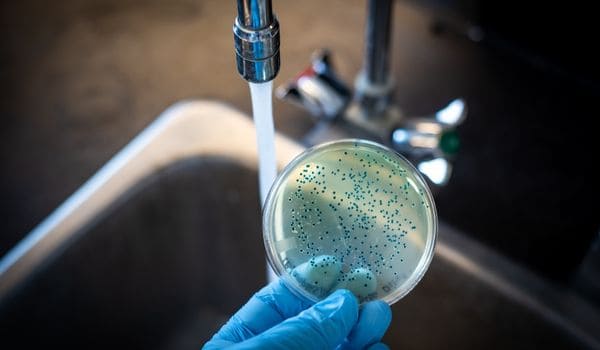 The first, and still the most popular pitchers, rely on sediment and activated carbon filters to remove taste and aesthetic impurities. Your water will look, smell and taste better than bottled, but will it be safer?
Filtration pitchers have come a long way since they were first introduced, and today, you have choices. The top models use the same powerful technology found in whole home and undersink water filters but on a smaller scale.
Depending on which filter media they use — carbon, KDF, ion exchange, activated alumina, reverse osmosis or microfiltration — pitchers can eliminate these contaminants and more:
Chlorine
Chloramine
Sediment
Lead
Arsenic
Chromium
Cadmium
PFAS
Benzene
Fluoride
Mercury
Nitrates
Pesticides
Herbicides
Industrial chemicals
Uranium
Cesium
Plutonium
Parasites
VOCs
Pharmaceutical residue
Microplastics
Coliform bacteria and parasites
---
If you enjoy the taste and health benefits of alkaline water, you can save by avoiding bottled brands. Instead, buy an alkalizing pitcher that removes contaminants and raises pH by adding minerals.
How do you know which filter pitcher you need? A water test can provide answers.
Why Testing Your Drinking Water is Important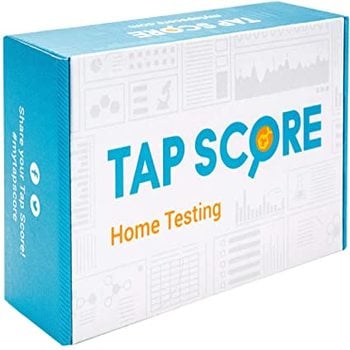 If your water tastes like a swimming pool, it's tempting to buy any product that promises a cure. Here's why you shouldn't.
The most dangerous water-borne contaminants, like lead, are tasteless, colorless and odorless. The EPA regulates more than 90 substances, but hundreds of cities nationwide have been fined for levels above the legal limits.
Contamination can also occur after water leaves the treatment facility, putting you at risk. And drinking from an untested well is especially hazardous because it's not treated like municipal supplies for bacteria and parasites. What should you do?
You could spend three times more than necessary for a filter pitcher that removes even unlikely contaminants, but why break the bank when testing not only identifies which substances are causing off-flavors but also reveals hidden threats.
If your state or Cooperative Extension Service doesn't offer a free analysis, we recommend DIY tap water tests, like SimpleLab's TapScore. It's a simple, affordable process that safeguards your family's health and saves you money in the long run.
What Are the Benefits of Water Filter Pitchers?
Water filter pitchers get a bad rap for their size. For a large family, refilling a small model over and over can be frustrating, and some take up to 30 minutes to work their magic. We get it. But the pros outweigh the cons.
Water filter pitchers are:
Effective — Filtration pitchers are just as effective as whole home and undersink filters as long as the filtration method removes target contaminants. When combined with a whole home system, they further reduce your exposure to residual contaminants in your drinking water.
Affordable — A whole home water filter can set you back thousands — filtration pitchers cost as little as $20, and they don't require a plumber to install. If you're on a budget, it's a no-brainer.
Portable — If your breakroom coffee tastes like chlorine, why not filter the water with a pitcher first? Lightweight and compact, they travel anywhere. Some companies also make matching filtration bottles that use the same cartridges for convenience.
Economical — Bottled water for a family of four can cost thousands annually. Fill reusable bottles with home filtered water instead for huge savings.
Sustainable — Filter pitchers are made of plastic, but the amount pales in comparison to single-serve water bottles. An environmental, nightmare, fewer than 20 percent are recycled, and they take eons to degrade in landfills. Reusable filtration pitchers are a sustainable alternative.
Space-Saving — Whole home and undersink filters are great options if you have the space. If you don't, a filter pitcher tucks neatly into the refrigerator.
Ready When You Are — Some water filters require electricity to operate — in an outage, you're out of luck. If a natural disaster floods your well or forces treatment plants offline, a filtration pitcher can be a lifesaver.
Cleaning and Maintaining a Water Filter Pitcher
Like any filtration gear, filter pitchers need occasional maintenance. It's easy. Here's what you need to know about cleaning and filter replacements.
Filter Replacements — Pitcher filters are rated by the gallon, month or both. The average Brita cartridge, for example, can treat up to 40 gallons of water before it loses efficiency. Assuming it's used only for drinking water, that could last a family up to three months depending on their usage. If you use more, or your water is dirtier than average, you'll have to change them more often. The filters pop in and out.
How will you know when it's time for a swap? Most advanced pitchers have some sort of notification system — an indicator strip that changes color or an LED light that turns on when the filter is spent. If you prefer the low-tech approach, jot the replacement date on your calendar.
Cleaning — Filter pitchers can be challenging to clean. The complex design features nooks and crannies that are tough to reach with a scrub brush. Most are made of durable plastic that's not dishwasher safe. The best way to prevent the growth of mold or bacteria is to wash the pitcher weekly with warm soapy water and let it air dry.
Final Thoughts
Whether your water quality needs a tune-up or an overhaul, there's no reason to wait. Water filter pitchers are an effective, low-cost solution.