Last Updated on December 3, 2022 by
Ava
If the latest report on American water quality doesn't scare you — this will. More than 60 million people in the US drink tap water with higher-than-legal limits of hazardous substances.
The good news is that there are dozens of affordable options to fix your water woes, but few are as budget-friendly and easy to use as filtration pitchers.
You've seen them in big box stores — sleek plastic carafes with integrated filters. Fill them up, slide them in the refrigerator, and voila, clean water.
An intriguing blend of convenience and economy, water filter pitchers are popular, but are they too good to be true? Do they make good on their claims, or are they just another gadget destined to collect dust in your cupboard? Let's find out.
Do Water Filter Pitchers Work?
Filtration pitchers have come a long way since they were first introduced in the 1980s. From brands that reduce chlorine taste to heavy-hitters that remove arsenic and fluoride, the research is clear — they work.
But no pitcher removes all contaminants — each is engineered for a purpose. The biggest mistake consumers make is purchasing models not designed to remove target contaminants. The key to choosing the right pitcher is to know what's in your water.
Testing Your Water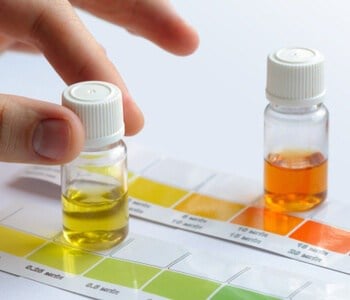 Water can harbor hundreds of contaminants. Many can cause an unpleasant taste, but some of the most dangerous, like lead, are flavorless, colorless and odorless. The fact is — water can be crystal clear yet be a witch's brew of chemicals and heavy metals, so guessing what's makes it taste bad puts your health at risk. It's not a good strategy.
Your annual municipal water quality report may shed some light, but the EPA doesn't require testing for all contaminants, and toxins like lead can seep into water after it leaves the treatment plant. If you drink from a well, you're on your own. Thankfully, finding out what's in your water is as simple as ordering a DIY water test kit.
You'll fill a few sample containers and send them back for analysis — choose from packages that test from a dozen to hundreds of compounds. We recommend companies that use certified testing laboratories — they use only scientifically proven methods guaranteed to be accurate. Results are delivered within a few weeks and empower you to buy the filter pitcher that will keep your family safe. It couldn't be easier.
Doing a water test will also save you money in the long run. Pitchers that remove arsenic, fluoride and radiological contamination, for example, require special cartridges and cost significantly more. Why buy an overpriced filter that you don't need if those substances aren't in your water?
Are Water Filter Pitchers Worth the Money?
Filtration pitchers are effective, but how do they stack up against other options like whole-house, undersink and countertop filters?
While water filter pitchers may seem like a waste of money, they can actually be quite beneficial. Not only do they make your water taste better, but they also remove harmful contaminants that can potentially be harmful to your health.
If you're on a tight budget, though, you may not want to invest in a water filter pitcher. However, if you're just looking to improve the taste of your water and don't have a lot to spend, then a pitcher-style filter is for you. Water filter pitchers are affordable and easy to use; all you have to do is refill the container as needed.
Let's look at the pros and cons.
Water Filter Pitcher Pros
Performance — Filter pitchers that remove target contaminants can be just as effective as complex filtration systems. Today's better models used the same advanced technology to remove:
Lead
Fluoride
Arsenic
Chromium
Chlorine
Chloramine
Pesticides
Herbicides
Industrial solvents
Agricultural chemicals
PFAS
VOCs
Drug residue
Bacteria
Parasites
Microplastics and more
Your water will be safer and taste like premium bottled brands without the sticker shock.
Cost
A whole-home water filter can set you back thousands. But you can purchase a top-tier filter pitcher for around $50. If you're drinking bottled water now, an 18-cup model can refill six 24-ounce reusable containers. You could save hundreds.
Convenience
Some water filters require a degree to maintain. But filtration pitchers are a breeze to assemble and even easier to use. Replacement filters pop in and out.
Sustainability
It takes fossil fuels to produce and transport plastic water bottles — up to 47 million barrels of oil annually. And fewer than 75 percent of them are recycled, costing taxpayers millions. Cut down on use by refilling reusable containers with clean water from a filter pitcher. The planet will thank you.
Portability
Plumbing has to be altered to install a whole-house water filter. That may not sit well with a landlord, and when you're ready to move, you can't take it with you. Ideal for nomads, water filter pitchers can be used anywhere, anytime.
Water Filter Pitcher Cons
Capacity — Filter pitchers range in size from 5-20 cups. They produce enough clean water for drinking and cooking but little else. If you're worried about your shower water, you're out of luck.
Convenience
Pitchers are convenient to maintain, but they can leave you dry. Filling a large pasta post takes 16 cups of water after which you'll have to refill your pitcher and wait up to 30 minutes for a sip. Whole-house and undersink filters produce clean water on demand. Just open the tap — there's no waiting.
Footprint
If you're like most Americans, your refrigerator is already overpacked. Filter pitchers take up to a cubic foot of space, and most won't fit in the door. Large models with dispensers can hog up half a shelf.
Durability
Filter pitchers are made of a special type of food-safe plastic that's BPA-free but brittle. If you drop it, it will crack. Handles and covers are the weak points, bearing the brunt of most kitchen mishaps.
Limited Filter Life
Filtration pitchers need frequent cartridge changes. Carbon filters are cheap in the bulk pack, but brands that remove serious contaminants can cost $50 or more. If you filter large volumes, it adds up. In some cases, you could spend as much in a year as it would cost to purchase an on-demand filter.
Quality Matters
Not all filtration pitchers are created equal. Manufacturers make premium and bargain models. If your water is safe but contains residual chlorine, an economy pitcher might do the trick. But if you have high levels of lead or bacteria, leave nothing to chance — your health depends on it.
We recommend buying quality filters certified by the National Sanitation Foundation (NSF). NSF-certified filters are third-party tested and meet minimum performance guidelines — read or NSF Certification guide.
A pitcher that meets NSF standards reduces chlorine, turbidity, bad taste, and odor of the water. It also removes more than 40 contaminants, including lead (Pb), benzene (C6H6), arsenic (As), and tetrachloroethylene (C2Cl4).
Look for the words "NSF/ANSI 53" on the filter pitcher or packaging. That means the filter has been certified to reduce lead, cysts, and certain VOCs (volatile organic compounds).
Some of our favorite NSF-certified pitchers are made by Brita, PUR, ZeroWater, and Aquaphor. All have filters that last for 40 gallons, or about two months, and filter more contaminants than bargain models.
We also have a few concerns about some of the bargain pitchers:
The filter in some low-cost pitchers may not last as long as those labeled 40 gallons. Some people complain that their pitcher's plastic housing or water spout began to flake off after a short time.
Final Thoughts
Don't let your budget stand between you and better water. If what's coming from your tap isn't as good as it should be, a water filter pitcher is a cost-effective solution.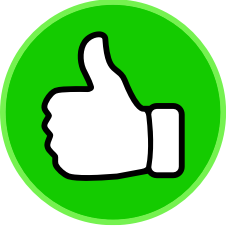 144
people found this helpful. Was this guide helpful to you?