Carbon filters are a mainstay in residential and commercial water treatment systems. If you have an ice and water dispenser in your refrigerator, your drinks taste better because of granular activated carbon.
But there's a newer, more effective type of carbon filter that rivals even reverse osmosis systems for removing serious contaminants.
If you want clearer, healthier, fresher-tasting drinking water — here's why you need a carbon block water filter.
Key Takeaways:
A carbon block water filter is a type of filter that uses activated carbon to remove contaminants from water.
Carbon filters use an absorption process, which means they can trap particles and chemicals in the pores of the carbon block.
The main purpose of using a carbon block filter is to reduce chlorine, sediment, dust, rust, and other impurities from water.
Carbon block filters are more effective at reducing contaminants than traditional granular activated carbon filters.
They can last for up to 6 months before needing to be changed, depending on the filter system used.
Many carbon block filters are NSF certified for safety and quality assurance.
Granular Activated Carbon VS Carbon Block Water Filters?
Activated carbon is a powerful purifier. Used by doctors as an antidote for poison, its molecular structure is ideal for neutralizing harmful substances in tap water.
Available in two forms — granular and block carbon — the granular form has a sugar-like texture. Block carbon is as simple as it sounds. It's a solid block of compressed activated carbon powder.
Read more about how activated carbon works.
Which is More Effective – Granular Activated or Carbon Block Water Filters?
Granular activated carbon filters and solid carbon block filters are both highly effective, but each has pros and cons.
Granular activated carbon (GAC), the most common form, is ideal for faucet and refrigerator filters because water passes through it freely, so it doesn't reduce water pressure.
But the consistency of granular filter media poses two clear problems that reduce its contaminant removal efficiency — density and channeling.
Density
Carbon traps contaminants through adsorption — a filtration process in which toxins cling to the millions of pores over its extensive surface area. A pound of granular activated carbon has a surface area greater than 35 miles — that's a lot of filtration power.
Still, it's just a tenth of what solid carbon blocks offer. So, when it comes to removing harmful contaminants, the point goes to carbon block filters.
Channeling
Channeling is like ocean water at high tide. As waves pound the beach, water advances the furthest where there's the least resistance.
The same thing happens in a granular media bed. As water pours through a GAC filter, it follows the path of least resistance. Eventually, it carves out a channel through which it flows, only coming into contact with contaminant-saturated media.
But carbon block filters have a dense, uniform pore structure that forces water to move through the entire filter. Higher levels of contaminants are removed quicker, and the filter lasts longer.
What Are Carbon Block Filters Made Of?
Carbon is made from natural, renewable materials including wood, peat, bone, bituminous coal, coconut shell and more. Coconut shell carbon is superior because it has a lower inorganic ash content, so more surface area is available for contaminant reduction.
Once activated by heat or chemicals, carbon is formed into dense blocks using one of two manufacturing processes — extrusion or compression molding.
How Are Carbon Blocks Made?
Carbon blocks are manufactured by:
Extrusion
Extrusion machines are like meat grinders. A blend of ground carbon powder and binding material is forced through a die as a single continuous block. Segments are cut to size to make carbon blocks that fit in filter cartridge housings.
Compression Molding
Compressed carbon blocks are individually crafted in ceramic or metal molds. Under pressure and high heat, the materials form a hard, dense block.
Which process is better? Both produce a high-quality carbon block filter, but compression molding requires less binding material, so it makes a more efficient cartridge.
Which Contaminants Does a Carbon Block Filter Remove?
Which contaminants a carbon block filter removes depends in large part on the quality of the carbon source. Activated coconut shell carbon has 50% more pores than coal-based activated carbon, giving it greater ability to adsorb small organic contaminants such as volatile organic compounds (VOCs).
A good-quality carbon block filter can remove:
Dirt
Rust
Silt
Chlorine
VOCs
Heavy metals, like lead
Forever chemicals including PFOA
Trace pharmaceuticals
Parasitic cysts
Large bacteria
Microplastics and more
The better the quality, the higher its contaminant reduction efficiency.
Do Activated Carbon Block Filters Have a Micron Rating?
Micron ratings usually apply only to mechanical filtration methods. But because solid blocks of carbon are dense and have a uniform pore size, they too have a micron rating of sorts. Though it's not quite in the conventional sense, it nonetheless reflects the smallest size particle you can expect a carbon block filter to remove.
The most popular models average 5 microns, but better filters remove contaminants as small as 0.5 microns — half the width of a human red blood cell.
Do Carbon Block Filters Make Water Potable?
Carbon block water filters reduce parasitic cysts and large bacteria, but they don't eliminate many of the smaller microorganisms that can make you sick.
Carbon cartridges improve the efficiency of filtration systems that do make water potable such as reverse osmosis filters. But alone, a carbon block filter can't make microbe-contaminated water safe to drink.
Are Carbon Block Filters Safe?
Carbon is a naturally occurring material, but does activation add toxic substances to the finished product? Let's take a closer look at the process.
Carbonization, the first step in the activation process, converts carbon-rich materials into pure carbon using extreme heat — 2000 degrees Celsius or more. Dense but ultra-porous, the resulting carbon is a mere 30% of the original volume. It's then oxidized, or activated, to give it adsorptive properties using one of these two methods:
Gas Treatment
Carbon is typically oxidized using carbon dioxide or biogas — gas resulting from the anaerobic digestion of carbon materials. Inert, these gasses leave behind no harmful residues.
Chemical Treatment
Carbonization and chemical treatment occur together in a two-step process. Carbon is soaked in a chemical bath and then heated to carbonization temperatures. It's a faster method, but it's not as clean.
Trace chemicals from the bath may be adsorbed by the raw materials, producing a slightly less efficient yet completely safe carbon block.
Some activated carbon, however, receives a post-treatment. This so-called "impregnated" carbon is infused with inorganic materials, such as silver, zinc and iodine, to target specific toxins and broaden its contaminant removal ability. But as long as a carbon block filter is certified by the National Sanitation Foundation (NSF), it's guaranteed to not add toxic substances to your water.
And unlike granular activated carbon filters, solid carbon blocks don't release a flurry of carbon particles, or carbon fines, when a new filter element is installed. Overall, you get a cleaner experience with block carbon.
Are Activated Carbon Block Filters Environmentally Friendly?
Carbon block filters are made from natural, renewable materials. Spent carbon can also be recycled through a thermal or electrochemical regeneration process. Some of the material is lost, but it remains an ecologically sustainable option.
Better carbon block manufacturers, like Brita, recycle entire filter cartridges including carbon and other materials.
How Long Do Carbon Block Filters Last?
Like a granular activated carbon filter, how long a carbon block filter lasts depends on your water quality and usage. If your water is heavily contaminated or you use more than the average household, your carbon filters won't last as long.
Quality also counts. Coconut shell carbon, for example, is considered to be the purest and most effective. Lesser carbon exhausts more quickly.
How water is pretreated also affects capacity. A filtration system equipped with a sediment filter removes dirt and rust before water reaches the carbon filter cartridge, leaving more pores open to adsorb chemicals and heavy metals.
In general, a high-quality carbon block filter lasts 3-12 months.
Disadvantages of Carbon Block Filters
The only drawbacks to carbon block filters are price and flow rate.
Price
Carbon block filters cost more upfront than their granular cousins. The production process is labor- and energy-intensive, so you'll pay up to 50% more per cartridge. But because they last longer and are more effective, their long-term cost is only marginally higher than GAC filters. And you can save by buying in bulk.
Flow Rate
Water flows through granular activated carbon particles almost as fast as it does a faucet — reduction in water pressure is minimal. Shower head filters, for example, contain granular filter media so that they don't reduce water flow to a trickle.
Block carbon filters are slower. Their flow rates, measured in gallons per minute, average half that of GAC filters. So, you'll rarely find carbon block cartridges in whole-house water filters. Instead, most block carbon is used in point-of-use filtration systems like filtration pitchers, countertop filters and select undersink systems.
The lower the micron rating, the more contaminants carbon block filters remove, but the slower they are. Choose accordingly.
Activated Carbon Filters Vs Reverse Osmosis Water Filters
An activated carbon filter removes many of the same contaminants as a reverse osmosis water filter. In fact, most RO systems come with granular carbon prefilters that remove chemicals that are hard on the RO membrane, like chlorine.
But because the reverse osmosis purification process removes contaminants down to a molecular or ionic level, it eliminates toxins that an activated carbon block filter can't, such as:
Total dissolved solids (TDS)
Nitrates
Mercury
Chromium
Radium
Copper
Fluoride
Arsenic
Selenium and more
The best RO filters can even make water potable.
That doesn't, however, mean that a reverse osmosis filter is necessarily a better choice. It depends on your situation. What does your water test show?
RO filters have serious drawbacks including a high operating pressure. They strip beneficial minerals from water, lower water pressure and waste two gallons of clean water for every gallon of purified water they make.
So, when choosing among water filtration devices, it makes sense to choose the filter that removes target contaminants at the lowest cost and with the least waste. If you don't need a reverse osmosis filter, a carbon block filter is usually a better option.
If you need a whole-home filtration system, we recommend exploring granular activated carbon filters.
Choosing the Right Carbon Block Filter
Water filter manufacturers aren't shy about hyping their products. But advertising claims can be deceptive, so it's up to consumers to be cautious.
That's why we recommend NSF-certified carbon block filters. Independently testing to the highest industry standards, they're guaranteed to perform as advertised. Standards 42 and 53 are the most important.
See our top rated water filtration systems.

Standard 42
Filters meeting NSF Standard 42 are guaranteed to reduce aesthetic contaminants, like chlorine, that make water look, smell or taste bad to below the Environmental Protection Agency's maximum contaminant level.
Standard 53
Standard 53 filters are proven to remove contaminants that pose health risks, like heavy metals.
NSF certification is voluntary — manufacturers pay thousands to have their products evaluated. So, if they stand behind their water filters, we do, too. Filters with the Water Quality Association (WQA) seal of approval are NSF-certified and meet other efficiency and quality control standards.
As for overall quality, the consensus among water treatment professionals is that activated coconut shell carbon block filters are the most effective. If you have dangerous contaminants in your water, like lead or volatile organic compounds, why take chances? A coconut shell carbon filter removes higher percentages of these hazardous substances.
Final Thoughts
Activated carbon is a humble but extraordinary filter media refined to remove the worst contaminants from drinking water. Protect yourself with a carbon block filter.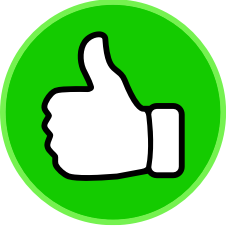 119
people found this helpful. Was this guide helpful to you?