America's water quality needs improvement. From heavy metals to chemical contaminants, drinking unfiltered tap water is risky. So, if you've decided on a whole-house water filter, congratulations — you've made the right decision. Now, we'll help you choose the right whole-house water filter. Let's dive in.
[lwptoc skipHeadingLevel="h3,h4″]
Why Do You Need a Whole-House Water Filter?
Studies show that 60-plus million Americans drink from contaminated water supplies. Despite their best efforts, treatment facilities can't keep pace. If you want healthy water, the best solution is whole-house filtration.
What makes a whole-house water filtration system better than point-of-use water filters like filter pitchers or under-sink water filters? It's simple.
Point-of-use filters purify small amounts of cooking and drinking water. Whole-house water filter systems guarantee clean water at every tap. You never have to worry about which faucet the children are drinking from, and your home benefits, too.
Whole-house water softeners, for example, prevent destructive limescale buildup in your plumbing, appliances, water dispensers, hot water heater and sprinkler systems.
Washing clothes in hard water causes premature fading — minerals are abrasive. And if washing dishes in your dishwasher leaves them spotty, excessive calcium is to blame.
The bottom line is that if whole home water filters save you time, money and aggravation, they're worth the investment.
How Do I Choose the Right Water Filtration System?
The best whole-house water filter systems have lifestyle-friendly features that fit your budget. There's a lot to consider, and we'll review it all.
But if the purpose of installing a whole-house filter system is to remove hazardous contaminants, then it makes sense to start the selection process by testing your water supply.
Testing Your Water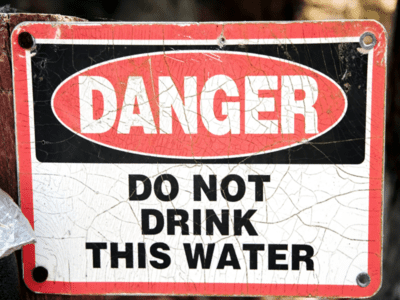 Water filters are not created equal. Each is designed to remove specific contaminants. A filter system that doesn't solve your problem is just an expensive ornament, so finding out what's in your water is the first step to making a sound purchase.
If you drink municipal water, your city water utility company puts out an annual report that details your water chemistry and problem substances. It's a good start, but the EPA regulates less than 100 common contaminants. And only home water testing can detect contaminants that come from underground service lines or from inside your home, such as lead from pre-1986 plumbing and fixtures.
If you have well water, the only way to know what's in it is to have it analyzed. Wells are vulnerable to a broad range of naturally occurring organic contaminants from arsenic to nitrates.
Water testing is easy. Bring a sample to a certified drinking water laboratory or buy a do-it-yourself test kit online. Choose from panels designed for city or well water contaminants.
Better water filter dealers offer testing, but working with an objective, independent laboratory that doesn't sell filter systems may be a better option.
We like SimpleLab. They'll test your water and give you a no-nonsense report that includes guidance on water filter selection. Kits come with all the supplies necessary plus a postage-paid return label.
Once you know which contaminants you're dealing with, you'll know which type of filter you need.
Types of Whole-House Water Filter Systems
Among the hundreds of whole-house water filtration systems to choose from, most use one or more of these filters to maximize contaminant removal:
Sediment filter
Whole-house sediment filters remove dirt, rust, silt, brown water and other debris. Visible particles are mechanically strained through a fibrous paper filter.
Sediment filters are an essential part of most whole-house water filter systems, protecting more delicate filters from clogging.
Carbon Filter
Carbon filters excel at removing chlorine and other contaminants that make water taste bad. They also reduce heavy metals and a host of chemicals by adsorption — the process by which contaminants cling to substances with a large surface area.
There are several types. Solid block carbon is the most effective but may reduce water flow. Granular activated carbon is slightly less effective but won't. The best quality carbon is made from coconut shells.
Catalytic carbon is chemically enhanced to remove chloramine, a cheaper chlorine alternative some water treatment facilities are now using.
Reverse Osmosis Filter
Reverse osmosis filters force water through a semi-permeable membrane using an electric or permeate pump. Laced with microscopic pores many times smaller than a human hair, RO membranes make water virtually pure.
RO filters remove bacteria, minerals, chemicals, metals and more. The only downside is that they have a low flow rate. A reverse osmosis unit may not process water fast enough to meet the needs of larger homes without reducing water pressure.
RO filters are more common in countertop and undersink water filters where the flow rate is less critical. No one wants to shower in a trickle.
Water Softeners
A whole-house water softener removes hardness minerals via ion exchange. Positively charged mineral ions bind to negatively charged resin in the softening tank. A burst of saltwater from the brine tank breaks the bonds during the regular back wash cycle, sending calcium and magnesium down the drain.
Some whole-house filters include salt-free softeners. They use Template Assisted Crystallization (TAC) technology to prevent limescale without removing healthy minerals from your water supply.
Pros and Cons of Whole-House Water Filtration Systems
For most homeowners, whole-house water filters offer the best value. But they're not ideal for everyone. Let's look at the pros and cons.
Pros
Comprehensive Water Filtration — With a whole-house water filter, your entire water supply is clean from your cooking and drinking water to the water you bathe and wash your clothes with. Undersink filters treat water from a single faucet.
Convenience — Whole-house water filters produce large volumes of filtered water on demand while undersink filters make just a few gallons per day. A countertop filtration system can't pump out enough by volume to meet cooking needs for — it's just a drinking water filter.
Home Value — According to realtors, whole-house water filters impress potential buyers. They demonstrate that owners cared about their property. The presence of a water softener, for example, means there's less limescale buildup in pipes because hardness minerals have been removed.
And since a water test is required for every sale, a whole-house water filter improves the odds of buyers getting a loan.
Cons
Upfront Cost — Quality water filtration isn't cheap. Whole-house water filters do more, so they cost more. Expect to pay a 30-percent premium or more.
Filtration Quality — If you have seriously contaminated water and only a reverse osmosis filter will do, then an undersink water filter may be a better option for purifying drinking water. Some homeowners opt to combine a whole-house water filter with an RO system for the best possible water quality.
Features to Look for in the Best Whole-House Water Filters
The right features can make or break a whole-house filter. Consider these as you shop:
Flow Rate
Flow rate is the speed at which water moves through a filter — it plays a significant role in water pressure. Port size essentially determines the flow rate.
Large families need higher water flow rates or pressure may suffer when doing multiple household activities simultaneously. Whole-house filters with a larger port size help that the kitchen faucet won't dry up when the kids flush the toilet.
Flow rates range from 6-7 gallons per minute (GPM) for average filters to 12-20 GPM among premium brands, like SpringWell. Check the demand ratings on your toilets and showerhead to figure out much water they use.
Filter Life
The cartridges in any filter system should be replaced regularly for optimal performance. But over the life of a filter, the price can add up. We recommend checking the maintenance schedule to get a better idea of long-term costs. No water filter system should send you to the poor house.
Standard sediment and carbon filter cartridges, for example, should be changed every 3-9 months. But high-capacity versions of the same filter last longer for less money.
A more expensive whole-house filter with long-lasting cartridges may be a better value after a few years than a budget brand with filters that need constant maintenance. Reusable filters are a plus.
Certifications
The National Sanitation Foundation (NSF) tests filtration systems for performance. It's a voluntary program that demonstrates the manufacturer's commitment to making quality products.
An NSF-certified water filter is guaranteed to perform as advertised and not contain any hazardous materials.
Durability
Water filters are an investment, so you want them to be durable. Look for sturdy construction and food-safe plastic parts throughout. Cartridges in a stainless steel housing are a bonus — they're nearly bulletproof.
Filter Size
Finally, you need a filter that fits your home. The average unit requires about four square feet of floor space for installation, including room to move around it for easy maintenance.
Large, single-tank filters have a leaner footprint, but they're taller and may not fit in a crawlspace or beneath stairs. We recommend measuring twice and ordering once.
Easy Installation
Whole-house water filters aren't difficult to install, but it takes plumbing skills and a dose of confidence. Some systems, however, are inherently more complex than others and benefit from a professional's touch.
Expert installation is never a bad idea, but it can add $300-$1500 to the price of the project. If every dime counts, filters that are DIY-friendly to install could save you a bundle.
Final Thoughts
Until the quality of America's water supplies improves, it's critical to filter water for your health. It's a simple gift to yourself and your family and one you'll never regret.