Last Updated on November 6, 2023 by
Ava
We all want better-tasting drinking water, but like everything in life, it comes at a price. If your tap water isn't clean as it should be, the good news is that there are affordable home filtration choices. Let's review your options and break down what water filtration systems cost. You may be pleasantly surprised.
Key Takeaways:
Basic whole-house water filter systems typically range from $300 to $800.
Premium systems can cost anywhere from $1,500 to $3,000+.
Installation costs vary depending on the type of system but on average costs $1,200 for a basic install.
Filter replacements and maintenance typically cost $100-$200 each year.
Some systems have additional features that can increase the cost like Ultraviolet light (UV) or multi-stage filters.
Other factors that can influence the price include the complexity of installation, quality of materials used, and brand name.
Do You Need a Filtration System?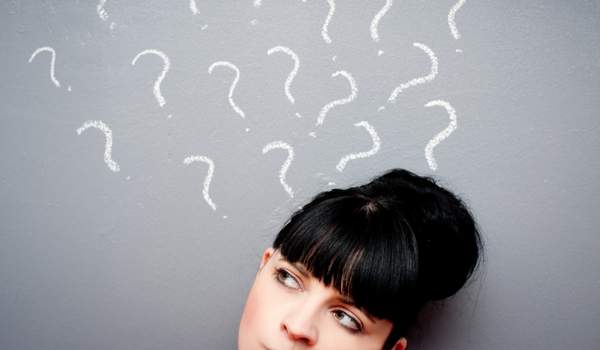 Water filtration isn't just for dangerous water. Most public and well water is biologically safe, but it doesn't always taste good, and it can contain potentially harmful contaminants, from chemicals to heavy metals.
Filtration systems not only make water safer, but they remove taste and odor impurities that make what comes from your tap unpalatable. If you're reaching for bottled water when you're thirsty instead of your faucet, a drinking water filter could be a money saver.
Read: 7-Signs you might need to filter your water
Point-of-Use Vs Point-of-Entry Water Filters
There are two general types of water filters — point-of-entry systems that are plumbed into your main water line and treat all the water coming into your home, and point-of-use filters, like under sink systems that treat water at one tap.
As expected, point-of-use, also known as whole-house filtration systems, cost more upfront. The long-term cost of ownership, however, can be surprisingly comparable.
Among whole-house filters, there are two kinds. Single-tank, self-cleaning backwash filters that resemble water softeners and cartridge-based filtration systems that have multiple filters.
Single-tank filters are low maintenance and cost more initially, but there are fewer maintenance expenses over its lifespan. Cartridge-based water treatment systems need regular TLC —you'll change filter cartridges two, three, or even four times per year — but you can buy one for a few hundred dollars.
Water Purification System VS a Filter System
Before discussing the types of home water filtration systems, let's clarify the difference between water filters and water purification systems. The terms are often used interchangeably, but there's a critical difference.
Filters remove impurities, but they won't necessarily make water potable. Most can't remove the bacteria and parasites that could make you sick.
But if you drink city water, it's already treated for pathogens at the source, so your primary concerns will be heavy metals, chlorine, and emerging contaminants, such as PFOA, pharmaceuticals, chlorine by-products and microplastics. Not always, but as a general rule, filters are less expensive than purifiers.
A water purification system makes water virtually pure. It removes a wide range of contaminants, including microorganisms, but it's designed to treat only small quantities of water for drinking and cooking. A whole-home purification system is rare.
Water Filtration Systems Cost by Type
| Filter Type | Average System Cost |
| --- | --- |
| Carbon Filtration | $300 – $1,800 |
| Sediment Filter | $30 – $1,200 |
| KDF Filter | $275 – $500 |
| UV disinfection | $300 – $1,200 |
| Reverse Osmosis | $300 – $1,800 |
| Water Softeners | $700 – $1800 |
There are as many types of filtration systems as there are stars in the sky. The good part about filters is that they can stand alone or be mixed and matched to remove the widest possible range of substances. Buy only what you need.
Sediment Filters
Made of fibrous paper or wound string, a sediment filter removes dirt, rust, sand, silt and other organic materials from water. They cost as little as $30, including the housing. Replacement filters are as cheap as $6 each in bulk — this are mostly used in conjunction with a well water treatment system.
Carbon Filtration Systems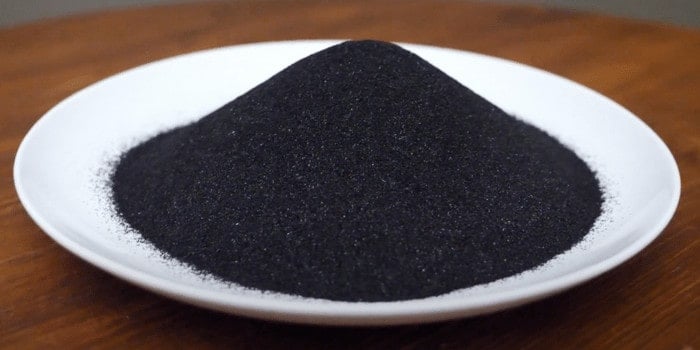 Carbon filters remove contaminants that make water taste foul. There are three types — activated carbon filters, catalytic carbon filters and carbon block filters.
Activated carbon is granular, so water flows through it without reducing water pressure. Most refrigerator and faucet filtration systems are granular carbon filters.
Catalytic carbon is similar, but it's chemically treated to remove a larger percentage of heavy metals plus hydrogen sulfide —the gas that makes water smell like rotten eggs.
A block carbon filter is made from a solid piece of activated carbon. It has better contaminant removal rates than a granular activated carbon filter, but it tends to impede water flow and reduce pressure.
Basic carbon filters run as little as a few dollars to hundreds for whole-house systems. The best quality carbon is sourced from crush coconut shells.
KDF Filters
KDF, or Kinetic Fluxion Degradation filters, neutralize contaminants, from hydrogen sulfide to heavy metals, through a chemical reaction. Bacteriostatic, it's often added to whole-house water filtration systems to inhibit the growth of bacteria and fungi. A granular filtration media, it's popular in shower head filters.
You'll spend $60-$80 for a single-tap KDF filter. The price of whole-house filters with KDF depends on the amount used. It's more often found in premium models.
Reverse Osmosis Systems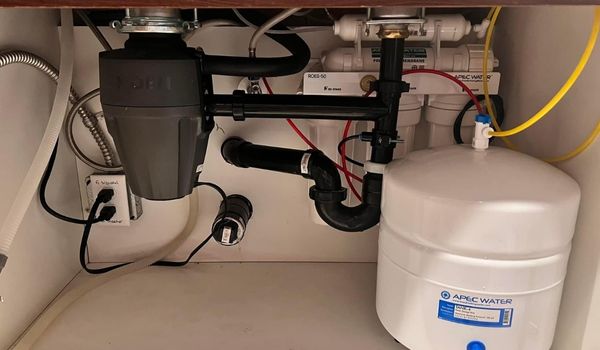 Reverse osmosis systems rely on an electric or permeate pump to force water through a semi-permeable membrane with tiny, microscopic pores. Highly effective, it removes nearly all contaminants, including minerals and most bacteria, but it's less effective than carbon filters for reducing off-tastes.
Whole-home reverse osmosis filters are rare because the RO process is slow —it struggles to meet home-wide water demand. Most reverse osmosis filters are undersink systems with an average cost of $300-$700.
Distiller Systems
Countertop distillers consist of a two-chamber electric distiller and storage vessel. The bottom of the distiller heats water and as steam rises to the top chamber, it collects on a cooling coil and drips into a carafe.
Distillers make water so pure that it can be used in medical devices. But unlike a whole-house water filtration system, they're limited to producing a few gallons per day.
Water distiller prices have dropped considerably in the past few years. You can purchase a well-appointed model for $80-$150.
UV Disinfection System
A UV disinfection system kills the smallest microorganisms, including bacteria and viruses, with nothing more than UV light.
Popular with well owners, the filter is little more than a UV light in a moisture-proof housing. A UV filter can be added to a whole-house filtration system or a point-of-use filter.
Faucet-Mounted Filters
Faucet filters screw onto a tap and treat water as it pours into your cup. Most are carbon filters and cost as little as $20. A low-priced option, they're effective but last just weeks to months.
Filtration Pitchers
The original filter pitchers relied on carbon filters, but today's models utilize reverse osmosis, KDF and other top filtration methods. You can still buy a Brita for $30. But a countertop reverse osmosis system could set you back $250.
Water Softening Systems
Water softeners are a type of filter limited to removing hard minerals. A whole-house system, we'll include it in our discussion because many homeowners need both a softener and a whole-house filter.
Conventional and salt-free softening systems cost $700-$1800 and are compatible with sediment, carbon, KDF and reverse osmosis systems.
Read: How water softeners work
Whole-House VS Point-of-Entry Filter Cost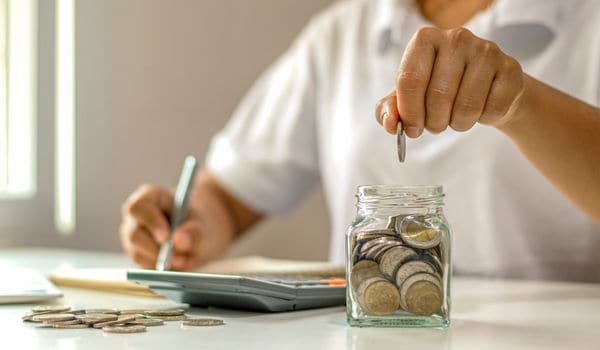 The average cost of a whole-house filtration system varies based on type and quality. The total cost of ownership is the combination of the initial price and how much it costs to maintain.
A premium, single-tank whole-house water filter might cost $2000 upfront, but if it lasts 10 years or more without maintenance, it's more economical than a $500 cartridge-based filtration system that requires $200 worth of annual filter changes.
The average cost of a point-of-entry water filter ranges from $30 for a pitcher or faucet filter to $550 for a good quality undersink filtration system. POE filters need consistent maintenance, but the total cost of ownership varies based on the type of filter/filters in the system.
Sediment and carbon filters are the least expensive to buy and maintain because the cartridges are inexpensive, but a reverse osmosis system is a different story. The upfront price runs $500-$700, but a replacement reverse osmosis membrane alone can add up to $150 in recurring costs to an undersink water treatment system every few years. It adds up.
Still, if you need the filtration capability of a reverse osmosis system, what it costs matters less than safety. In general, the best option is to choose a low-maintenance POE or whole-house water filter that effectively removes target contaminants.
Which of these filter types do you need? Only a test will tell.
Testing Your Water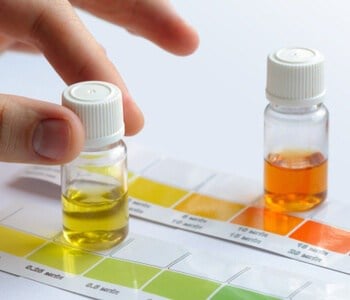 You can buy a do-everything water filtration system without testing your water, but it may cost more than your car. Instead, we recommend doing a water test to find out exactly which contaminants are causing your water quality issues and which filtration system will best remove them. Why pay thousands for a top-shelf whole-house filtration system when all you may need is an inexpensive sediment filter?
Testing your water is a breeze. Take a water sample to a local certified drinking water laboratory or order a home test kit online. SimpleLab's Tap Score is a great product for first-timers because it walks buyers through the testing process, and results include filter system recommendations.
Is a Whole-House Water Filter System Worth the Money?
If a water test shows unhealthy contaminants, then filtered drinking water is a better option than unfiltered water and far more cost-effective than bottled water. If you need one, a quality water filtration system is worth its weight in gold.
Not only is drinking filtered water at home better for you, but it's also an environmentally responsible thing to do. Filling reusable bottles with filtered water to take to work and school can save you thousands of dollars per year.
The same money, invested in a water filtration system, guarantees a steady supply of healthier, better tasting tap water. It's a bargain.
Read: Do you need a whole house filtration system?
Should I Hire a Professional to Install a Filtration System?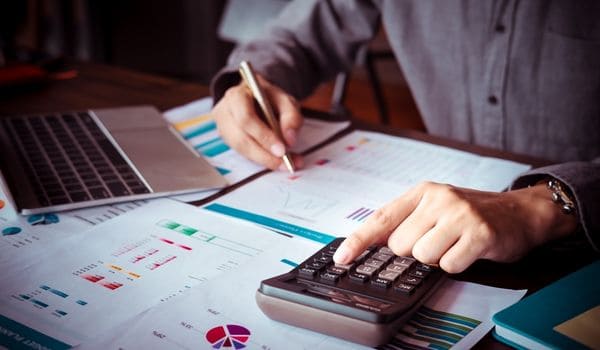 You can decrease water filtration system cost by installing it yourself. Even the most complex POE filters are a cinch to set up. They require no changes to your plumbing. Just connect them to your cold water line and take the rest of the day off. But if you'd rather have a pro's input, you'll only pay $200-$400 to have such a system installed.
A whole-house water filter is somewhat more complicated, but most are DIY-friendly and take the average homeowner a day or so to set up. But there are circumstances in which professional installation makes sense.
If you're worried about water pressure issues, for example, experts know how to set filters up to maximize water flow. And they're a whiz when it comes to installing multiple filters.
Tight spaces and irregular plumbing are other good reasons to consider professional installation. plumbers know all the tricks of the trade and will ensure your whole-house filter is properly installed despite limitations.
Installation costs vary based on the complexity of the job, but on average, you'll pay $400-$1500 to have a whole-house water filtration system installed. You may save money by buying a whole-home water filter and installation services from the same company.
Tips for Controlling Water Filtration System Cost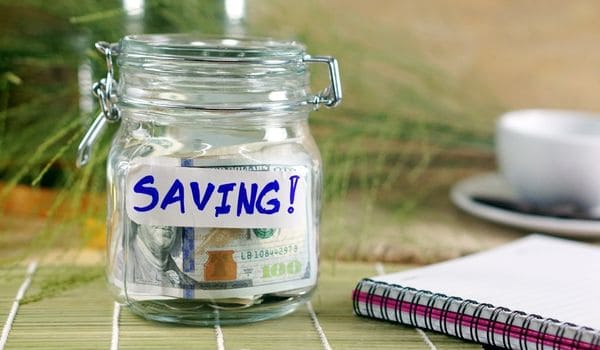 There aren't many ways to save on POE filters except to shop for the best price and buy replacement cartridges in bulk. But you can control the upfront cost and maintenance expenses on a whole-house water filtration system by:
Purchasing a Whole-House Filter with a Bypass Valve
Bypass valves allow you to switch between filtered and unfiltered water. Why use filtered water to wash your car when you can save wear and tear on your water treatment system by flipping a switch?
Staying on Top of Maintenance
It seems counterintuitive to claim that doing more maintenance lowers the cost of owning a whole-house system, but it's true. Sediment filters, for example, do more than clarify water. They also protect the other, more expensive filters in whole-house water filtration systems by removing the organic materials that can clog them prematurely.
Being Investment-Minded
It's not always possible to budget for a water filter. If a test shows lead, you need a water filter now, so buy the best you can afford.
But if you can, we recommended investing in a comprehensive water treatment system that meets your long-term needs. Filtration pitchers are a good spend, but they can't sustain a large family.
It's also less expensive to install multiple components at the same time than to add an additional water filter later, and it also prevents compatibility issues. The softener you want today may not be a good fit for the water filter you need tomorrow. It pays to plan ahead.
Final Thoughts
Don't let what water filtration systems cost stand between you and the better water quality you deserve. There are options for every need and budget.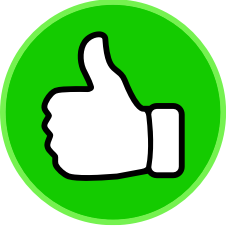 146
people found this helpful. Was this guide helpful to you?