Last Updated on December 19, 2022 by
Ava
If you're like most Americans, you're worried about the quality of your drinking water supply. But the world of filtration equipment is a confusing one.
What's the difference between a water softener and a whole-house water filter? Do I need both? And if I do, do I install the water filter or the softener first?
If you're ready for a good chicken or the egg story, here it comes.
Key Takeaways:
Install your water softener first if your water is free of sediment, chlorine, and iron.
If your water has visible sediment or more than minimal levels of chlorine or iron, install your water filter first before your softener.
Consider flow rates when deciding which to install first – the one that requires a higher flow rate should go first.
If strict filtration requirements are desired, find compatible filters and softeners to ensure both rules are followed.
What Is a Whole-House Water Filter?
Whole-house water filtration systems filter water as it comes into your home. Unlike countertop or undersink filters, they not only provide clean drinking water, but they improve water quality throughout your house. Whether you're taking showers or washing your clothes, every gallon is as pure as possible.
You can purchase water filters that remove single contaminants, such as a sediment or carbon filter. If you need more than one type of filter, you can install each system individually or opt for a comprehensive water filter system with several filtering stages.
Multistage whole-house water filters may include a sediment filter to remove dirt and rust, a carbon filter to remove chlorine and chlorine disinfection byproducts and a reverse osmosis membrane to remove biological objects, including bacteria and parasites.
A whole-house water filter can be many things, but it is not a softener.
Learn how whole house water filters work
What Is a Water Softener?
A water softener is another type of whole-house water filter, but it doesn't remove hazardous contaminants. Instead, it treats water hardness through the ion exchange process.
Hard minerals, excess calcium and magnesium, come from mineral deposits in the Earth's crust. They're not harmful to your health, but they can cause scale buildup in your plumbing and wreak havoc on your hot water heater and appliances.
How does a water softener work? Negatively charged resin beads in the softening tank attract positively charged hardness minerals, trapping them in the resin bed.
When the resin is saturated, the water softener regenerates, sending salt water from the brine tank into the resin tank where it breaks the electrical bonds. Unwanted minerals are flushed down the drain, and only soft water reaches your home.
What's the Difference Between a Water Filter and a Water Softener?
Water filters remove physical, chemical, biological and radiological contaminants. Water softeners only treat hardness. Both improve the quality of your water but in different ways.
A good way to think about it is that a water filter protects you — a water softener protects your home and wallet.
Do I Need a Water Softener and a Water Filter?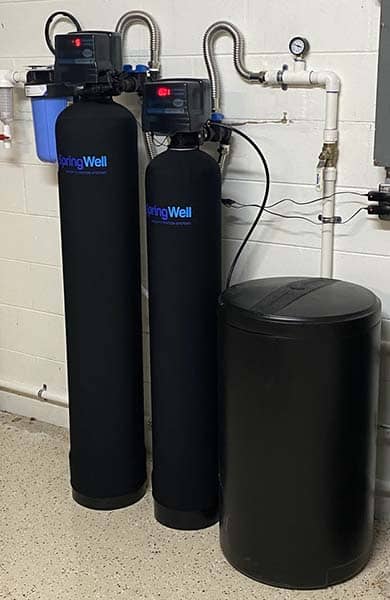 If you have both water hardness and contaminants, there is no such media that treats them both. Getting a water softener and a whole-house water filter is really the only solution.
But while there's no downside to a whole-house filter system, there are both benefits and drawbacks to water softeners that you should be aware of.
Soft water doesn't deposit limescale, so it protects your water heater and appliances. It also has lifestyle benefits including softer skin, cleaner clothes, fewer hard water stains on bathroom fixtures and lower utility bills.
But softened water essentially contains no minerals, so it can taste flat and even salty. Drinking softened water adds unwanted salt to low sodium diets.
Salt-based softeners are also tough on the environment, discharging briny wastewater into ecologically sensitive areas. They're not welcomed in all communities.
If you want to treat hardness without a salt-based water softener, a salt-free water softener alternative, or water conditioner, may be a better option. Unlike water softeners, conditioners don't require salt.
Instead, they neutralize minerals using Template Assisted Crystallization (TAC) technology so that they can't form limescale. Conditioned water retains healthy minerals and has no added sodium.
As a rule, a water softener and a water filtration system are installed separately. But some multistage water filtration systems have built-in conditioners. If you need both a softener and a whole-house water filtration system, it's one potential solution.
How do you know if you need a water softener and a filter? By having your water tested.
Testing Your Water
If your home is on a city water system, ask them for a municipal water report. It breaks down your water chemistry and details the contaminants in your local water supply.
If you drink well water, testing is up to you. In some areas of the country, the potential health risks of harmful contaminants in your well water supply are so high that we recommend doing comprehensive testing. Only then will you know if you need an iron filter, a carbon filter, a water softener, or a combination of water filters and a softening system.
The process is straightforward. If you don't have a certified water laboratory nearby, purchasing a home test kit online is a convenient option. We like SimpleLab's Tap Score.
Choose from city or well water panels. They'll send you a kit with everything you need. Return a sample of tap water, and in a few weeks, you'll have results plus guidance on choosing the right water softener or filter. They sell neither filtration systems nor water softeners, so there's never a hard sell.
Should I Install a Whole-House Filter Before or After a Water Softener?
Here's where the chicken and the egg enter the picture. If you've puzzled over the age-old dilemma of which came first, relax. We're going to simplify the rules for water filters and water softening systems. There are two.
Rule One
Water softeners are installed first if water is free of sediment, chlorine and iron.
Water filters go first when water has visible sediment or more than minimal levels of chlorine or iron.
Municipal water and well water, therefore, have different filtration challenges, and that's what usually determines if you install water filter systems before or after a water softener.
Municipal water is filtered and disinfected. But chlorinated water can permanently damage softening resin, so removing chlorine prior to it entering the water softener protects the resin bed. We recommend installing a carbon filter first.
Well water is untreated but more likely to contain sediment and iron, both of which can damage water softeners. You may need a sediment or iron pre-filter.
Sediment filters are inexpensive and often included with water softeners. But unless you purchase a special type of water softening system that removes iron, you'll have to install a separate iron filter before a softener.
These systems are limited, however, in the amount of iron they can remove. Typical iron filters remove many times more and are better options for wells with levels above 3 parts per million.
Rule Two
The other factor that influences whether you install a whole-house water filter before the softener or after is water pressure.
A high-quality water filter can restrict water pressure, so when a water softener is installed after a filtration system, it can drop the pressure enough so that the softener can't regenerate properly. A water softener can similarly affect a filter if its flow rate is too low.
The general rule is:
The filter goes first if it requires a higher flow rate than the softener offers.
Softeners go first when the flow rate required for backwashing is higher than the filter can provide.
If you have strict filtration requirements but also want softened water, the trick is to find filters and softeners that are compatible. You may not have your first choice of models but choosing equipment that works well together lets you follow both rules and still get the results you need.
Should I Install a Filter Before My Pressure Tank?
If you have a well, the well pump draws water into a pressure tank where it stays until you open a tap. This vertical or horizontal tank is integrated into the pipe that brings water into your home.
Should you ever install a filter before a pressure tank? The answer is always no. Installing a filter before a pressure drain tank will restrict water flow, so it won't fill properly.
Final Thoughts
If you want the best quality water supply money can buy, you may need a whole-house filter and a water softening system – have a look at this water filtration combo. If you follow the rules, you can have your cake and eat it too, enjoying both filtered and softened water.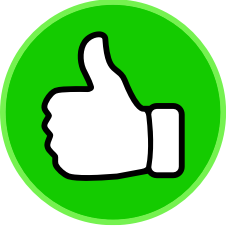 99
people found this helpful. Was this guide helpful to you?