Last Updated on November 6, 2023 by
Ava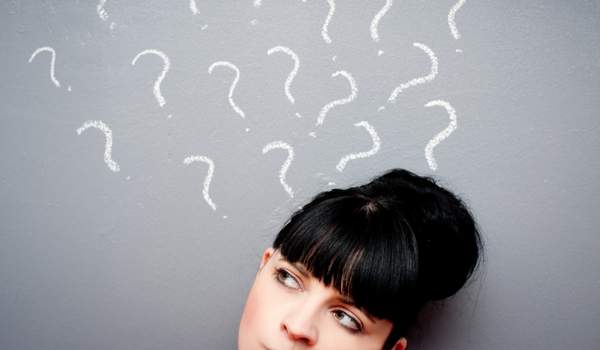 Water filters are like cars. You rarely find one on the lot with all the features you want. So why overpay for an off-the-shelf filter when you can choose your own components and create a better water filtration system that addresses all of your needs?
You'll save a ton of money by mixing and matching industry-standard parts and installing them yourself. If you bring the elbow grease, we'll show you how.
Key Takeaways: Should You Make Your Own DIY Water Filter System?
Short answer, it's not worth your time to build one.
Getting clean water from a DIY filtration system beats filling water bottles. It's more cost-effective and environmentally friendly. But there are also challenges.
Installing a carbon filter is a cinch. But the more filter stages you need, the more complex the project becomes.
Plumbing in add-ons like a bypass valve or a pressure gauge raises the degree of difficulty.
If you lack basic plumbing skills, you may also make rookie mistakes, like overtightening plastic fittings or cracking a filter housing, that will increase your frustration with the process. Small mistakes cost time — big mistakes cost money.
But if you're committed to the process, installing a DIY whole-house water filtration system is satisfying. You get the pure water you deserve and the pride of having done it yourself.
Pros of a DIY Water Filter: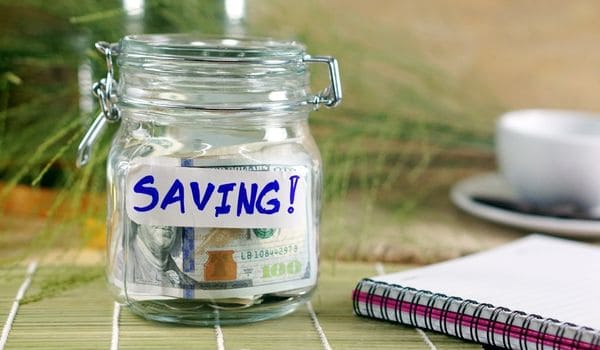 Building a water filtration system is more complex than the average DIY project. And we'll be the first to recommend a prefabricated whole-house filter and professional installation if you're truly not comfortable putting one together.
But if you break it down into small steps, building your own water filter is a surprisingly straightforward process. Most homeowners can do it with a little patience and this guide. You have little to lose and a lot to gain.
The benefits of DIY water filters include:
Comprehensive Filtration
It's not unusual for water to contain more than one problem contaminant, some of which require specific types of filtration media to remove. A carbon filter, for example, eliminates chlorine but struggles with sediment, while sediment filters remove dirt but not chemicals.
Building a water filter from scratch using compatible, industry-standard components — parts of the same size that accommodate the cartridges or filter media sold by most companies — allows you to combine different types of filters to achieve the best drinking water quality.
Cost Savings
There are some excellent multi-stage water filter systems on the market with two, three, or even four types of filters that address a broad range of harmful contaminants. But why pay for more than what you need?
With a DIY filter, you can configure the system using only the components you want. And by avoiding proprietary filters, the parts can be sourced from the least expensive sellers for further savings.
Flexibility
Tap water quality can change over time. The filter you bought 10 years ago may not remove contaminants we're just now learning about, like PFOA.
Proprietary filters can't always be retrofitted. But you can add components to a DIY whole-house water filtration system whenever circumstances change. It's a good insurance policy.
Familiarity
No one is more familiar with a whole-house water filtration system than the engineer who designed it — with a DIY water filter, that's you. Looking forward, that makes upkeep and repairs a step easier. You'll know exactly what you need to maintain your system because you chose the filters.
Cons of DIY: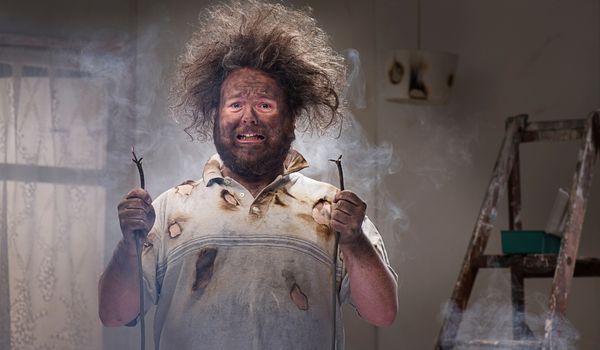 Pros may scoff at DIY systems, but a homemade water filter is more than a fifth-grade science project. It's no different than off-the-shelf systems except that it was designed by you.
Still, there are a few advantages to choosing a mass-produced water filter, such as:
It Requires Less Research
You can buy prefabricated whole-house water filters with a phone call or mouse click. But unless you have a degree in water science, you'll need to research the efficiency, compatibility and price of each component in a DIY project, including pipes and fittings.
We won't lie — it takes time. But you'll learn a lot along the way, and the cost savings could be enormous.
DIY Means DIY
Most plumbers balk at installing DIY filters because of their complexity. Even a simple system requires more than one set of instructions.
If you have a good working relationship with a contractor, you might talk them into it. But you'll probably pay a premium for their effort. Otherwise, you'll have to sacrifice a weekend to do it yourself. And you'll be responsible for the entire process from applying for permits to cleaning up installation debris.
The Results Are Not Guaranteed
Proprietary water filters are engineered as a unit, so there's no way to predict how substituting a part will affect overall efficiency.
If you test your water post-installation and still find contaminants, there's no performance guarantee to fall back on. It's a slight but tangible risk that some homeowners are not confident enough to take. You can hedge your bets by purchasing only NSF-certified components.
Building a Whole-House Water Filter System: Step-by-Step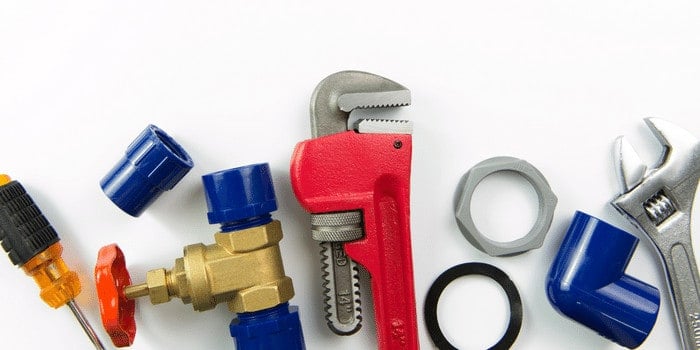 Step 1: Do a Water Test
The only way to know which filters you need is to understand which contaminants you're dealing with.
If you drink from a well, having your water tested is up to you. If you drink city water, your annual consumer confidence report contains valuable insights about your water chemistry, but it doesn't address contamination that may occur after water leaves the treatment plant. The more you know about your water supply before investing in a whole-house filtration system, the better purchasing decisions you'll make.
We recommend Tap Score test kits because they're affordable and easy to use. If this is the first time you've had your water tested, it's a foolproof process. Choose from city water or well water panels plus individual tests for contaminants of concern. If you live near a factory, for example, you may want to test for PFOA and petroleum products. Reports include test results and objective recommendations for filtration equipment.
Step 2: Choose the System Components
Once you've narrowed down the type of whole-house filtration system you want, you'll choose the components.
Water Filters
There are two groups of whole-house water filters — tank filters and cartridge-based filters. Which is best for you depends on your budget, space and lifestyle. Each has pros and cons.
Further reading: water filter media types
Tank-type filters are tanks filled with granular filter media that does the heavy lifting. Different types can be combined in a single unit to target multiple contaminants. Tanks are reusable, and the media is changed only every few years. These systems cost more upfront, but maintenance is light, and the long-term cost of ownership is lower.
Cartridge-based filters rely on off-the-shelf filters inserted into plastic housings. Specific contaminants are removed as water passes through one or more filter stages — choose as many or as few as you need.
Cartridge-based systems cost less initially and are slightly more customizable if you need multiple types of filtration media to clean up your water supply. But they need more upkeep — filters should be replaced every 3-12 months depending on the filter capacity.
You can slash maintenance intervals by selecting filter housings that accept larger cartridges. Standard options include 10- and 20-inch lengths. Jumbo filters cost more, but they last longer and have less impact on water pressure.
One of the many benefits of building a homemade water filter is that you have choices. The more thought you give it up front, the happier you'll be with it long-term.
Filter Types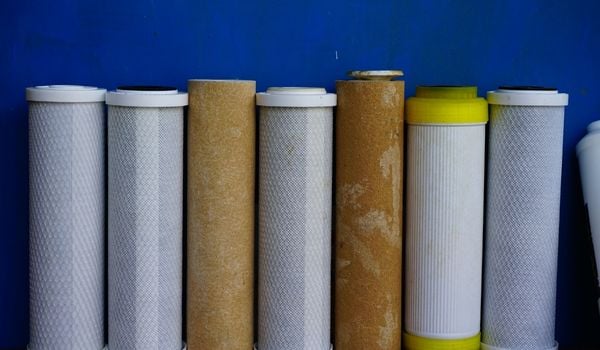 Not all filters remove all contaminants. You may need one or more of these types:
Sediment Filters — sediment filters remove the dirt, rust, sand and silt particles that can make water cloudy and clog other filters. Even tank-type filters typically come with a 10- or 20-inch sediment prefilter to protect the fragile media.
Granular Activated Carbon Filters — granular carbon filters are among the most effective for removing chemical contaminants, like chlorine. The loose, sandy texture of the media has little effect on water pressure. It's found in both tank and cartridge-type filters.
Carbon Block Filters — carbon block filters are blocks of compressed carbon. More effective than granular carbon, they're top picks for point-of-use water filters, such as under-sink filtration systems and filter pitchers. Their density, however, reduces flow rate, so they're not always suitable for whole-house filtration systems.
Catalytic Carbon Filters — catalytic carbon is enhanced to remove chloramine, a secondary disinfectant used by a third of municipal water systems nationwide. More expensive than regular activated carbon, it removes higher percentages of many contaminants, including lead, volatile organic compounds (VOCs) and trihalomethanes — cancer-causing chlorine byproducts. Granular, it's available for both tank and cartridge-type filters.
Iron & Manganese Filters — iron and manganese filters use air or chemicals to convert dissolved iron into solid iron that can be mechanically removed. Too much iron or manganese can ruin other filters. If you have a water softener, for example, you may need a dedicated iron filter to protect the softening resin.
Activated Alumina, KDF and Ion Exchange Filters — blended with other media, activated alumina, KDF and ion exchange resin target specific contaminants, such as arsenic, nitrates and fluoride. Also granular in texture, they're suitable for both tank and cartridge filters.
UV Light Filters – Ultraviolet light filters are among the few that control bacteria, viruses and parasites. They're usually the last stage in multi-stage well water filter systems.
Pressure Gauges
Knowing when to change filter cartridges is a challenge. Changing them too soon is costly, but not replacing them often enough means you're likely drinking contaminants.
The ideal way to know when cartridges or media are spent is to monitor the pressure within the filter. Installing one before each stage guarantees efficiency.
Bypass and Shut-off Valves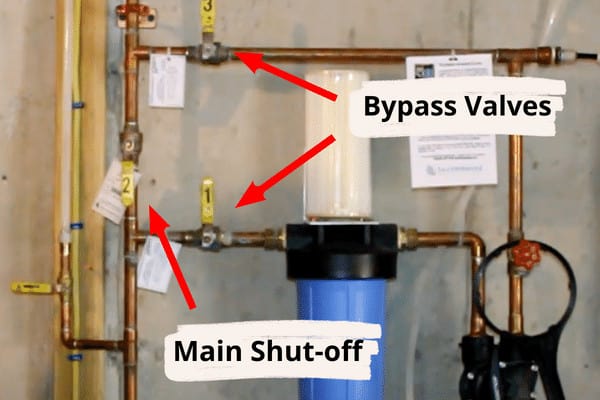 Bypass valves divert water around a filter so you can access unfiltered water for outdoor activities, like washing the car. Filters produce a finite amount of filtered water, so why waste it when you don't need it?
Shut-off valves let you depressurize the filtration system for maintenance or repairs without turning off the water to the entire house. If your filter breaks down, and it takes a week to get parts, you won't have to resort to bottled water if you have a shut-off valve.
Further reading: How to install a bypass valve
Drain Connection
Backwashing filters, including water softeners, require a drain line to dispose of wastewater. You'll need extra plastic tubing and a connector for installation.
Backwashing filters also have electronic components, so you'll want to place them near a floor drain and a power source. Keep them 10 feet or more downstream from your hot water heater to prevent damage from accidental backflows.
Step 2: Gather your Materials
In addition to the filters, you'll need a short list of plumbing supplies including:
Optional pressure gauges and valves
Pipe and plumbing connectors, including elbows and fittings for copper or PVC pipe
O-rings
Soldering iron and solder
Plastic tubing
Mounting bracket for wall-mounted filters
And these tools to complete the installation process:
Drill and drill bits
Screwdriver
Pipe cutter or hacksaw
An adjustable wrench
Sandpaper
Teflon tape
Silicone grease
A bucket to catch drips
Rags or paper towels
A flashlight
Supplies not included with your filters are inexpensive and readily available at your local hardware store.
Step 4: Assemble and Install the System
Before breaking out the tools, we recommend laying out the parts in order of installation. Then rough in each component for a clear look at how it will all come together. A picture is worth a thousand words.
The installation process will vary based on the type of water filtration system you choose, but in general, you'll follow these basic steps:
In-depth guide: how to install a whole house water filter.
Turn off the main water supply line.
Cut the pipe to accommodate the filter. Use the bucket to catch any remaining water in the line.
Sand the pipe edges before applying Teflon tape or adhesives — it helps them stick better.
Install the optional shut-off valve.
Install the bypass valve and pressure gauges.
Mount the bracket for a wall-mounted filter.
Fill tank systems with media or flush filter cartridges with clean water — follow the manufacturer's recommendations.
Grease O-rings for the water filter housings.
Connect the filter to the main water supply line, using the necessary tubing, adapters and fittings.
Run the drain line, if needed.
Install the filter cartridges.
Plug in water filter systems with electronic components and program the unit as directed.
Slowly restore the water supply.
Step 5: Test the System
Check parts and fittings for leaks, testing the system in both the on and bypass position. Fix slow drips before they turn into leaks by securing loose fittings.
Finally, test the filtered water to ensure your whole-house filter is as effective as expected. Then congratulate yourself on a job well done and pocket the savings.
DIY Water Filter — FAQs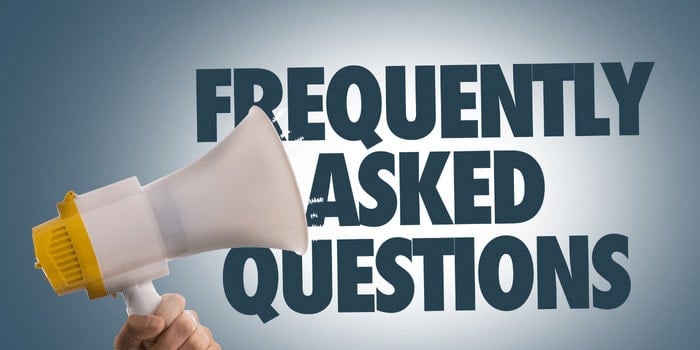 How much does it cost to build your own water filtration system?
The final cost reflects the price of the components. You could spend as little as $100 on a simple sediment filter and up to $500 or more for a multi-stage whole-house water filter.
Each filter stage adds to the total. And a larger filter size will set you back more. Filters specialized for stubborn contaminants are also more expensive. But you can't put a price on clean drinking water.
Is it possible to build your own water softener?
Yes and no. Softening resins vary in quality and capability. Fine mesh resin, for example, is better for well water with iron levels too high for safety but too low to justify a dedicated iron filter.
Buy the tank and you can choose your resin. It's not quite homemade, but some companies will help you configure their proprietary softeners with special resin if you ask.
What's the cheapest way to build your own whole-house water filter system?
The least expensive approach is to mix and match generic components, sourcing each from the highest quality vendor with the lowest quote.
If you lack basic plumbing skills and need help with installation, we recommend tapping a friend or the internet for help. YouTube offers hundreds of installation videos created by the best professionals in the business.
If you're still not confident, ask a pro to assist only with the essentials. You can still save by doing some of the work yourself.
What are the best filters to put in DIY whole-house systems?
The best filters are those that remove target contaminants for a price you can afford. Some homeowners prefer to pay a premium for added protection against the unexpected. But if all you need is activated carbon filtration for chlorine, why pay for arsenic removal?
Can a homemade whole-house water filtration system remove bacteria from tap water?
A homemade water filter can't remove bacteria like an under-sink reverse osmosis system can. But a UV filter makes water potable by rendering bacteria and viruses unable to reproduce.
As the last filter stage in a multi-stage whole-house water filter, it protects you from harmful microorganisms in dirty drinking water. If you have a problem with bacteria, you can also combine a DIY water filter with a reverse osmosis filter for a complete water filter system.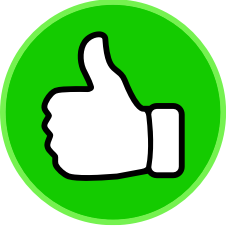 145
people found this helpful. Was this guide helpful to you?