Installing an undersink water filter is a DIY job that most homeowners can handle without a degree in plumbing. But it's complex enough that some people put off buying the drinking water filter they need because it's intimidating. Don't let that be you.
We'll show you how to install an under-sink water filter system and more right here. Just roll up your sleeves — you can do it.
In this guide, you'll learn:
How under-sink water filter work
Tools needed to install your system
Step by step instructions on how we install under-sink water filters
A final system check guide
How much it cost to have a professional do the job
How Do Under-Sink Water Filters Work?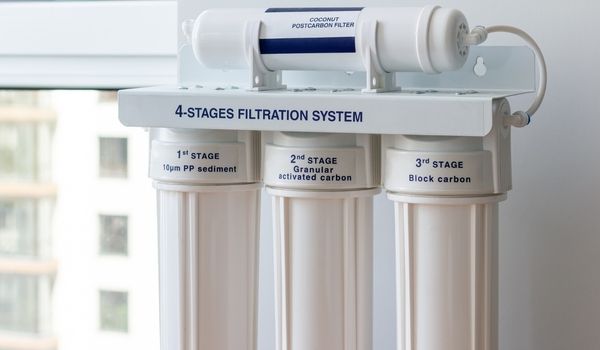 Unlike whole-house filtration systems that are plumbed into your main water line coming into your home, an under-sink water filter isn't part of your plumbing system. It attaches to the cold water supply line under your kitchen sink and shunts water through filter cartridges and out a separate faucet.
It requires no permanent changes to your pipes, so not only is it comparatively simple to install, but it's an ideal option for renters.
How to Install an Under-Sink Water Filter
The installation process will be slightly different for each filter, so always follow the manufacturer's instructions. But this step-by-step guide will familiarize you with the basics and help you with the planning process. Let's dive in.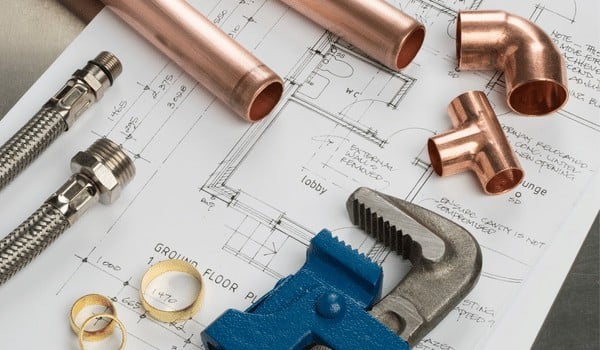 Step 1 — Unpack Your Filter
When your under-sink water filter arrives, make sure that everything promised is in the box. Some models are all-inclusive while others require you to purchase pasts like plastic tubing separately. Once you get started is an inconvenient time to run to the hardware store or discover that parts are missing.
Step 2 — Review the Installation Instructions
We recommend reviewing the installation manual from front to back before you get started. Notice the fitting sizes — that's the size wrench you'll need. Manufacturers are also quick to share tips that make it easier to install your unique system. The more you know, the simpler the process will be.
Step 3 — Gather Tools and Supplies
In addition to your filter, faucet and parts, you'll need:
Scissors or plastic snips
An adjustable wrench
Plumber's or Teflon tape
Clear silicone caulk
Screwdriver
A standard wrench that matches your fittings
We also suggest having a towel handy to mop up drips.
Step 4 — Turn Off the Cold Water Supply Valve
Under your kitchen sink, you'll see a drainpipe and two incoming water lines — close the cold water line valve and drain the line until all the water is gone by turning on the faucet. If you're not sure which is which, let the hot water run for a minute and feel which is hot. Hot water can damage a reverse osmosis water filter, so it's important to work only with the cold water line.
Step 5 — Prepare Your Sink for the Faucet
If your under-sink filter system comes with a dedicated faucet, you need to remove the cap from the extra pre-drilled hole found in most conventional sinks. You can also use the existing hole for the soap dispenser.
But if you have a stone countertop or a sink without holes, installing the faucet could get tricky. Granite and marble are prone to cracking if a hole isn't tapped properly. If you're familiar with the process, we suggest using a 35 mm or 1⅜ inch diamond-tipped hole attachment/drill bit for your drill. If you've never cut stone countertop, consult a professional.
Step 6 —Mount the New Faucet
Mount the faucet through the sink with the gasket and hardware provided. Set the faucet with clear silicone caulk to waterproof the seal.
Step 7 —Remove the Cold Water Tubing
Once your under-sink filter is installed, cold water will be diverted to the new faucet. So, using a wrench, loosen the nut and remove the tubing from the water line.
Step 8 — Install the T-Adapter Valve
Next, install the adapter valve to create a new tubing connection. Wrap plumber's tape around the threads to ensure a proper seal and attach the adapter onto the cold water line and tighten it with a wrench.
Step 9 — Mount the Filter Bracket and Filter System
Holding the bracket against the back or the side of the cupboard, rough in the filter head and bracket, leaving enough space under and around the unit for maintenance. Once you're satisfied with their position, attach them tightly. Some systems are free-standing and don't require drilling holes or mounting. Install the cartridges are instructed in the manual.
Step 10 — Plumb the Water Filter
Locate the inlet and outlet ports on either side of the filter. Attach the cold-water line to the inlet so water flows into the filter and connect the faucet to the clean water outlet.
Step 11 — Turn the Water Supply Back On
Restore the flow of water by turning the cold water supply valve back on — too much water pressure in the first few seconds can damage the filter. Check for leaks around the tubing and T-fitting. Press the pressure release button on the top of your under-sink water filter to release any trapped air.
Step 12 — Flush the Filter
Turn the new sink faucet on and let the cold water run for a few minutes to flush dust out of the filters, again checking for leaks around the sink fitting. From now on, you should have filtered water.
The only exceptions to this installation process are under-sink filters that don't require dispensing faucets — that's good news for you because they're even easier to install — and reverse osmosis filters that have storage tanks.
We'll cover how to install a reverse osmosis system in another guide, but the only difference is the installation of the tank and the drain line. If you can set up an undersink carbon filter, you can install an RO system.
How Much Does It Cost to Have a Reverse Osmosis System Professionally Installed?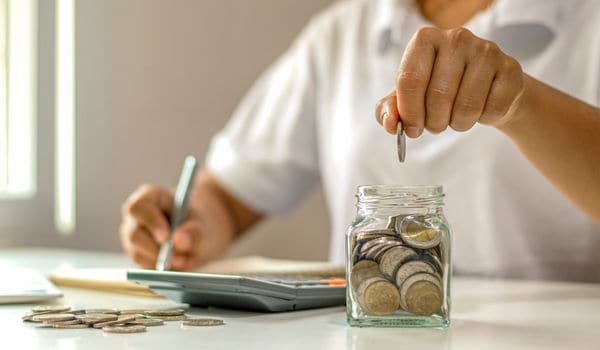 If your drinking water quality isn't what it should be, an under-sink filter is a great value. Compared to whole-house filtration systems, models start at less than $200 and parts like plastic tubing and fittings cost pennies.
But installing a reverse osmosis water filter presents two problems that regular water filters don't. The first is the dispensing faucet.
If you want to use your regular kitchen faucet, you're out of luck. A reverse osmosis system requires a special air-gap faucet to prevent accidental backflow of contaminated water into the storage tank. It's not difficult to install, but if it makes you uncomfortable to drill a hole in a specialty countertop, you may want to leave it to the professionals.
The second is the clean water storage tank. A reverse osmosis system is too slow to provide purified water on demand, so the filtered water is stored in a tank while contaminants are flushed down the drain. But the addition of a storage tank and drain line complicates the installation.
If you're handy, an RO system is no more challenging to install than a conventional undersink water filter. But you're not the DIY type or the space under your kitchen sink is tight, it might be worth calling a plumber.
The cost to install under-sink filters, including a reverse osmosis system, is low — usually less than $300 including the time it takes to tap and drill a hole in the sink. It's an affordable way to make sure the job is done right. Compared to buying bottled water, drinking filtered water is a bargain.
Final Thoughts
Installing an under-sink water filter is among the quickest and most economical solutions to bad tap water for the DIYer. Buy one today, install it tomorrow.