Last Updated on January 13, 2023 by
Ava
Millions of people drink hard water, and they're none the worse for wear. So, why do some choose to soften their water but not others? Is hard water dangerous? Is soft water better for you?
If you're asking yourself, "Do I need a water softener?" — stay tuned. We'll answer that question and many more.
Key Takeaways:
Protects plumbing from mineral buildup and corrosion
Reduces water spots on dishes, glassware, shower doors, and other surfaces
Enhances the effectiveness of laundry detergent
Improves the taste of drinking water
Makes skin and hair softer after bathing or showering
Extends the life of water heaters and other appliances that use water
Can save money on energy costs over time due to improved efficiency of appliances​ that use hot
What is Hard Water?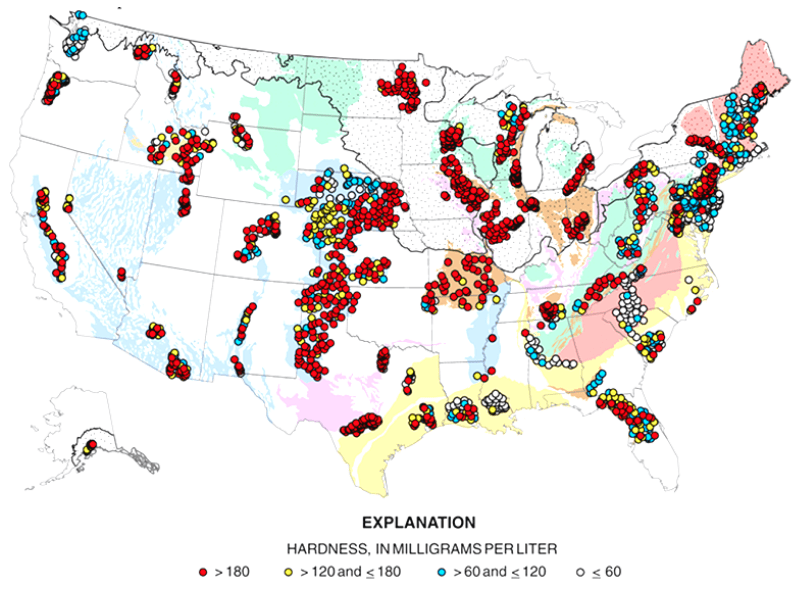 Hard water is water containing above-average levels of hardness minerals — mostly calcium and magnesium. Both are essential elements in the Earth's crust that seep into water as it passes through mineral deposits in the soil.
Measured in grains per gallon (GPG), hard water falls into one of these five categories:
Soft water — less than 1 GPG
Slightly hard water — 1-3.5 GPG
Moderately hard water — 3.5-7 GPG
Hard water — 7.10.5 GPG
Very hard water — more than 10.5 GPG
The harder your water is, the more likely you'll notice its effects.
Is Hard Water Bad for My Health?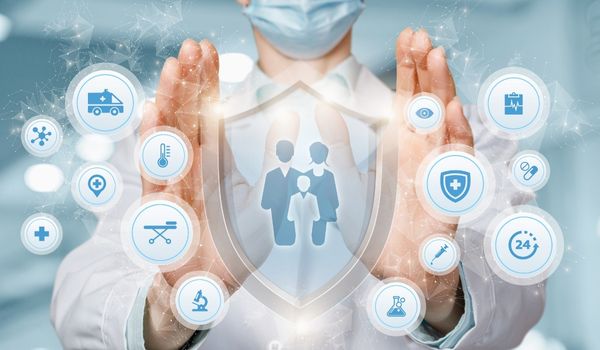 Hard water is harmless to your health. You'll find the same forms of calcium and magnesium in vitamin supplements, and calcium carbonate is the active ingredient in over-the-counter heartburn medicine.
In fact, unsoftened water may be better for your health than soft water, but what it does to your home is another story that we'll cover in-depth.
How Do Water Softeners Work?
Water softeners use salt to remove hardness minerals in a process known as ion exchange. Negatively charged resin beads in the softening tank capture positively charged calcium and magnesium ions.
When the beads are saturated to capacity, a burst of saltwater from the brine tank breaks the electrical bonds holding the minerals in place. They go down the drain, and you get softer water — Read more on how do water softeners work.
Do You Need a Water Softener System?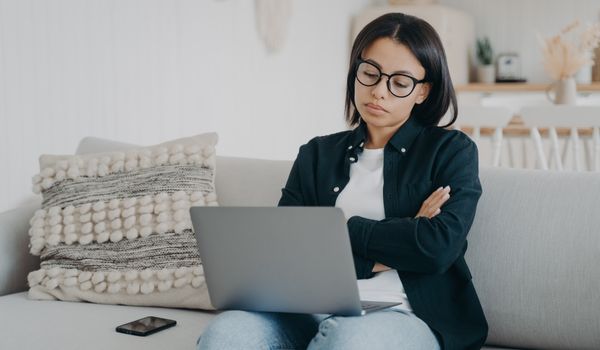 If hard water isn't bad for your health, do the benefits of a water softener system justify the cost?
Installing a water softening system is a matter of personal preference, but hardness greater than 7 GPG has consequences that you should be aware of.
Pros & Cons of Water Softeners
A whole-house water softener can improve your water quality home-wide. But do the benefits of water softeners outweigh the cons? Let's take a closer look.
Water softener benefits include:
Healthier Skin and Hair
Hardness minerals are tough on skin and hair. They prevent shampoo and body wash from lathering effectively, leaving behind an irritating layer of soap scum. If you feel itchy after a shower or never quite clean, hard water may be to blame.
Cleaner, Brighter Clothes
Similarly, hard water minerals decrease laundry detergent efficiency. You'll need more soap to get your clothes clean, and bright colors may fade within a few washes.
Better Tasting Water
Magnesium and calcium can also make your drinking water taste bad, giving it an unpleasant chalky or metallic edge. The jury is out on whether softened water tastes better, but if you're reaching for bottles, a water softener may remove unwanted tastes.
Less Cleaning
Hard water mineral deposits leave unsightly stains on your plumbing fixtures and shower doors. Corrosive, they can also eat away at metal. Soft water means easier cleaning.
Hard water is also responsible for water spots. As water evaporates on dishes, calcium carbonate precipitates out, leaving a filmy white residue on dishes. Abrasive, it can etch fine glassware over time.
Fewer Appliance Repairs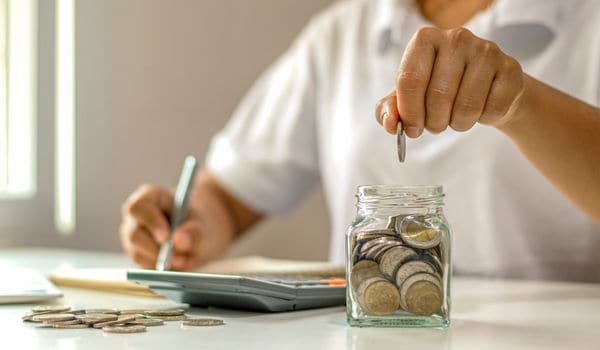 The reason most homeowners turn to water softeners is to prevent mineral buildup in pipes and water-using appliances. Limescale clogs plumbing, ruins household appliances from coffee machines to ice makers, and makes water heaters less efficient. Mineral-coated water heater elements can hike your electric bill up to 30-percent.
The bottom line is —life can get pretty expensive without soft water systems.
But before installing a water softener, it's also worth exploring the disadvantages, such as:
Energy Use
A water softener requires electricity to operate, so you'll use more energy month to month. But overall, less limescale buildup in your pipes and water-using appliances leads to less energy use over time.
Older water softeners had a reputation for running up power bills, but newer models are far more energy efficient. A modern water softener monitors water usage, regenerating only as needed for big savings.
Sustainability
The biggest argument against a water softener is its environmental impact. The average model wastes 35-70 gallons of fresh water every time it regenerates — up to 10,000 gallons annually.
Sodium-laden wastewater is difficult to repurpose by treatment plants, and the discharge can harm ecologically sensitive environments. Salt-based softeners are banned in some locations.
Maintenance Costs
Homeowners will use an average of $200-$400 worth of salt annually. The most economical way to purchase it is by the pallet, but only if you have space to store it. You'll need to refill your system with salt every 3-6 weeks.
Taste
Hard water has an unpleasant taste, but soft water can be equally off-putting. The lack of minerals can make water taste flat and even a little salty. The extra sodium in softened water also throws off recipes. You may need to make minor adjustments when cooking.
Is Soft Water Bad for My Health?
An ion exchange water softener adds about 100 mg per day of salt to your food. If you're on a low-sodium diet for high blood pressure, that's not insignificant. But the amount is less than in a slice of white bread, so unless your diet is very strict, the consensus is that the nutritional impact is negligible.
Most softeners are also compatible with potassium chloride pellets, a salt alternative that uses potassium ions instead of salt in the ion exchange process.
Should I Test My Water Before Buying a Water Softener System?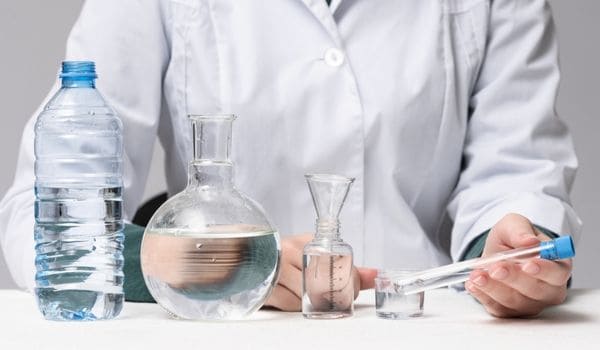 We strongly recommend doing a water test before installing a water softening system. Why? Because it may save money.
Even if your home is located in a hard water region of the country, your water supply may be the exception. Perhaps your city's water source is hard, but your private well water isn't. Why buy a water softener system if you don't need one?
Softeners also have limitations based on your water chemistry. With some, for example, you'll need to remove even low levels of iron and tannins from your water or risk ruining the softener resin.
Knowing how hard your water is also helps you choose the right size softener. Models that are too small will regenerate too often, wasting pounds of salt. Systems that are too large may not soften properly.
The good news is that testing your water is simple. If you don't have a laboratory nearby, purchase a home test kit online. They're a breeze to use.
If this is the first time you've done a water test, we recommend Simple Lab's Tap Score. You can choose from city or well water test kits that check for hardness minerals and many other contaminants. If it's been a while since you've evaluated your water quality, we suggest doing a comprehensive analysis.
Kits come with everything you need. Just send them a sample of tap water, and in a few weeks, you'll get a detailed report, including non-biased guidance on water treatment products. You can trust their recommendation because they don't sell softeners.
See our top list of water testing kits
How Much Does a Water Softener System Cost?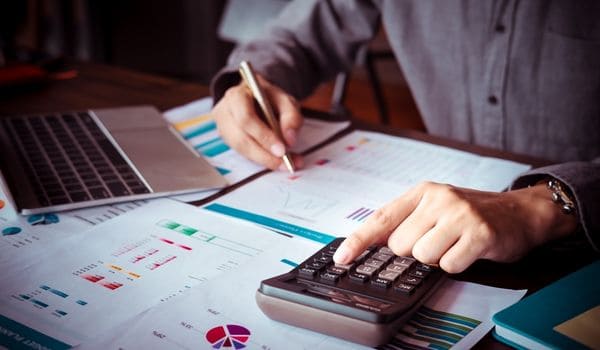 The price of a water softening system varies based on its quality, size and features. Bargain brands without metered regeneration technology, for example, are cheaper to buy upfront, but they use more energy. It makes more sense to invest in an economical soft water system.
If a test shows your water has other contaminants, you may need a system with both softening and filtration capability. Most softeners are compatible with sediment, reverse osmosis and activated carbon filters that remove a wider range of hazardous substances.
For a basic softener, you could spend as little as $400. For a complex system, you could pay $2000 or more. Installation adds another 20-50 percent, but you can save money by doing it yourself.
We recommend models certified by the National Sanitation Foundation. NSF-certified softeners are third-party tested and guaranteed to meet minimum performance standards, so you know you're getting your money's worth — have a look at our top water softener choices.
Is Installing a Water Softening System Difficult?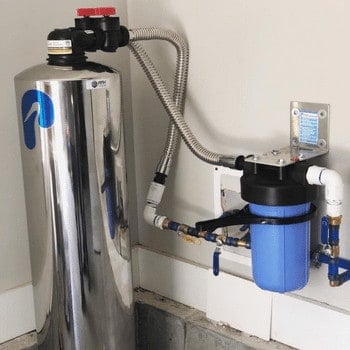 Installing a water softener isn't rocket science. Plumbed into your cold-water line where it enters the house, most homeowners with plumbing skills can do it in a day.
But there are a few rules to remember. Soft water systems should be installed at least ten feet away from water heaters to prevent accidental backflow. And they need to be set up near a drain and a power supply. The installation surface should be even and accessible for maintenance.
We suggest consulting with a professional if you have irregular plumbing, a tight space, or the need to install sediment or activated carbon filters to remove contaminants like heavy metals. Installation errors are costly and may void your warranty, so expert advice may save money in the long run. Better safe than sorry.
Water Softener Alternatives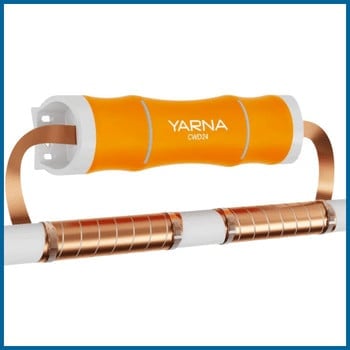 If you have hard water, but a conventional water softener is off the table, consider a water conditioner. These salt-free alternatives reduce scale buildup as effectively as salt-based systems using Template Assisted Crystallization (TAC) technology.
Unlike salt-based softeners, salt-free systems don't remove hard minerals. Instead, they alter the molecular structure of magnesium and calcium ions, so that they can't adhere to plumbing.
No-salt water conditioners protect your household appliances and water heater. Some are even proven to remove scale buildup that can clog pipes, slowly paring away years' worth of limescale without affecting the taste or nutritional content of your drinking water. But the presence of minerals in water can still be problematic.
Conditioners don't offer all the benefits of a water softener. You may still need less soap, and that's good for dry skin. Soap scum still accumulates on bathroom fixtures, but it's softer, so there should be fewer stains to clean. Some users report softer skin and softer clothes, but overall, there are fewer beneficial effects for your wardrobe, skin and hair.
On the other hand, a no-salt system saves money. It requires no electricity, produces no wastewater, and best of all — it's maintenance-free and welcomed anywhere.
For the softest water, only a water softener will do. But to safeguard your home and water-using appliances without salt, a water conditioning system is a sound choice.
Final Thoughts
Whether hard water has you down, or it's something you don't even notice, it's worth understanding its effects and the potential solutions. Is installing a water softener worth it? Only you can decide.