Last Updated on December 17, 2022 by
Ava
America has some of the safest water in the world thanks to chlorine. A powerful disinfectant, it's added to the water supply to kill disease-causing microorganisms, such as bacteria and viruses.
But like any chemical, chlorine is a double-edged sword. It makes water taste and smell bad, and it comes with health risks that can't be ignored.
The good news, however, is that chlorine is easy to remove from your drinking water with a variety of filtration methods. Does reverse osmosis remove chlorine? Let's find out.
Key Takeaways:
Yes, reverse osmosis does remove chlorine from water.
It's an effective filtration process that removes harmful contaminants, including chlorine, from your drinking water.
These systems typically consist of multiple filters and a membrane that helps to cleanse the water.
This process works by forcing water through a semi-permeable membrane, which removes particles such as chlorine.
The result is pure and healthy drinking water free of contaminants like chlorine.
What Are the Health Risks of Chlorine?
Like fluoride, which is added to the drinking water supply to prevent tooth decay, chlorine has both benefits and risks.
It protects us from deadly diarrheal illnesses, such as dysentery. Did you know that 3.4 million people die annually from water-borne diseases?
But chlorine is also a skin and lung irritant. As chlorine evaporates in a hot shower, breathing in the fumes can trigger asthma attacks, especially in children. Chlorine compounds have also been associated with breast cancer.
But the greatest risk comes from chlorine byproducts including bromates, trihalomethanes and haloacetic acids. Animal studies show a link between these chemicals and bladder cancer.
While treatment authorities try to keep the chlorine concentration balanced, levels can fluctuate based on source water chemistry despite their best efforts.
So, while disinfecting water does far more good than harm, removing residual chlorine is better for your health and it makes water taste better, too.
How Does Reverse Osmosis Work?
If biology wasn't your strong subject, remember that osmosis is the tendency for molecules to move from areas of higher concentration to areas of lower concentration.
RO filtration systems reverse osmotic pressure, forcing water through a semi-permeable membrane with very tiny pores that eliminate all dissolved solids larger than water molecules.
If you use city water, incoming water pressure is usually enough to power the process. But if you have a well that delivers less than 50 psi, you'll need a system equipped with an electric or a non-electric permeate pump.
Do Reverse Osmosis Filters Remove Chlorine from Drinking Water?
Chlorine damages RO membranes, but many reverse osmosis systems remove chlorine because they include an activated carbon pre-filter. So, if carbon filters alone can remove chlorine, why would you want a reverse osmosis system?
Because if you want to improve your drinking water quality, chlorine is rarely the only contaminant you'll want to remove. And carbon filters alone struggle to remove chloramine, an alternative disinfectant some districts are using to treat water because it's cheaper.
But together, carbon filters and RO membranes remove chloramine as effectively as chlorine. RO filters are among the best water purification systems you can buy.
What Other Contaminants Does Reverse Osmosis Remove?
The better question might be which don't they eliminate.
The reverse osmosis process removes all but:
Pesticides
Herbicides
Hydrogen sulfide gas
Volatile organic compounds and chlorine
Combined with an activated carbon filter, a reverse osmosis unit removes chlorine, heavy metals, total dissolved solids, and other chemicals, producing virtually pure water.
Reverse osmosis filters also remove most bacteria, parasites and viruses, but some are small enough to squeak through the RO membrane. If you're using an RO system for untreated well water, adding an ultraviolet light filter makes it completely potable.
Type of Reverse Osmosis Systems
There are two types of RO filters. In the most common, pure water is collected in a storage tank while contaminants are swept down the drain.
Newer tankless ro systems produce water faster, but they're more expensive to buy and maintain because the RO membrane doesn't last as long. Tank-free reverse osmosis units are a plus for small businesses, but until the technology improves, we recommend sticking with tank styles for residential applications.
Pros of Reverse Osmosis Filtration Systems
Reverse osmosis water filters have clear advantages and disadvantages. Let's take a closer look at their pros and cons.
Efficacy
RO systems with carbon filters are better at removing contaminants than most other filters combined. It's the closest you'll come to pure drinking water. It's a superior filtration method.
Footprint
Compared to some filters, RO units require little space. Installed under the kitchen sink, they're out of the way and won't compromise the aesthetics of the room.
Installation
Unlike a whole-house filtration system or water softener, you don't need plumbing skills to install an RO filter. Most people can do it in under an hour.
Portability
RO units are connected to the cold-water line under your sink. Since there are no permanent changes required to your plumbing, reverse osmosis filters are apartment-friendly and portable.
Cost
An RO system costs more than a carbon filter but much less than bottled water or whole-house water treatment systems of similar quality.
Cons Of a RO System:

Capacity
Most RO systems are so-called point-of-use filters that purify water from a single tap for drinking and cooking. It won't remove chlorine from your shower water.
You could, instead, buy a whole-house filter that won't remove as many contaminants from your drinking water, but why not combine reverse osmosis water purification with a shower head filter to remove chlorine? It's the best of both worlds.
Speed
Reverse osmosis membranes process water slowly —quality filtration takes time. Reverse osmosis units can only produce a maximum of 10-75 gallons of water per day, so theoretically, a large family could run dry.
However, a reverse osmosis membrane can still outperform a filtration pitcher with better results.
Minerals
AN RO water filter removes most dissolved substances including healthy minerals, such as calcium, magnesium and potassium. The scientific consensus, however, is that we get all the minerals we need in our diets and that it should affect our choice of water filter.
Taste
Because the reverse osmosis process removes the minerals that give water its usual flavor, you may think the water tastes flat. Most people get used to it after a few weeks. Some newer RO water filters contain a remineralization cartridge that adds minerals back to the water after the RO process is complete.
Maintenance
Multistage reverse osmosis filters need regular maintenance. The carbon filter protects the semi-permeable membrane, so it should be changed as directed.
The RO membrane should last a year or more, but it costs more to replace than carbon cartridges. And some manufacturers recommend sanitizing the water storage tank every few years to prevent bacterial growth — a simple but time-consuming process.
Wastewater
The biggest disadvantage to reverse osmosis filters is that they waste water. For every gallon of purified water they produce, they waste 1-3 gallons of fresh water.
The wastewater can be captured and repurposed for activities that don't require pure water, such as washing the car. But it's less than environmentally friendly, and if you pay for water monthly, it adds to your bill.
Are Reverse Osmosis Systems the Best Choice for Removing Chlorine?
If chlorine is the only contaminant you need to remove, then why buy a water purification system when a simple carbon filter will do.
But if a water test reveals that it's unfit for human consumption, then you need a comprehensive water treatment system that excels at impurity removal.
Reverse osmosis is so effective that water treatment plants use it, and the Navy employs it to purify sea water. When water quality matters, no filtration process is as complete as reverse osmosis – have a look at our top list.
Final Thoughts
Chlorine is a modern miracle with a dark side. But you can have your cake and eat it too by filtering it out of your water once it's done its job with a reversal osmosis filter.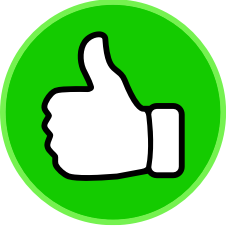 105
people found this helpful. Was this guide helpful to you?