Treatment facilities dechlorinate tap water to make it safe to drink. It kills the bacteria and parasites that can make you sick. But the foul flavor it leaves behind drives millions to buy bottled water. If only there were a way to get rid of the taste?
Before you give up on your tap water, we have good news. Dechlorinating water isn't as hard as it sounds. From the surprisingly simple to the scientifically advanced, we'll show you seven proven methods to remove chlorine from water plus one bonus step that could save you a whole lot of time and worry.
Key Takeaways:
Boiling: Boil tap water for at least 10 minutes to allow chlorine gas to evaporate.
Add Vitamin C: Adding a small amount of vitamin C powder, also known as ascorbic acid, can help to neutralize the chlorine.
Activated Carbon Filter: Installing an activated carbon filter in your home is a great way to remove chlorine from tap water.
Reverse Osmosis System: A reverse osmosis system is a more expensive option, but it can effectively remove chlorine from tap water.
Water Distillation: Use a water distiller that utilizes evaporation and condensation to remove chlorine from the tap water.
7 Easy Options to Dechlorinating Tap Water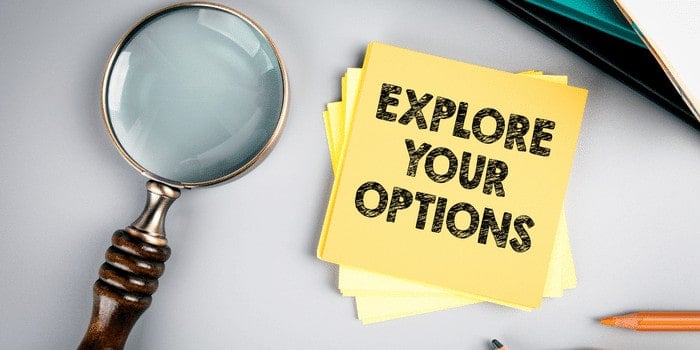 1. Let It Evaporate Naturally
Chlorine gas will naturally evaporate from an open bucket of water in as little as eight hours. It's one way aquarium owners dechlorinate large volumes of water for their fish tanks.
Is drinking uncovered water safe after that long? Probably, but putting an open pitcher of water in the refrigerator keeps it cool and protects it from dust and insects.
2. Boil It
The boiling method is among the oldest ways to purify drinking water. If your tap water is chlorinated, it's safe without further treatment, but boiling also removes chlorine.
Faster than evaporation, it takes just 15 minutes plus another half-hour to let the water cool.
3. Distill It
Distillers capture steam from boiling water and condense it into clean droplets. But not all models can remove chlorine. In sealed systems, it can't evaporate. Choose a unit with VOC vents – tiny holes that let chlorine gas and other volatile organic compounds escape.
4. Expose It to a UV Light Source
Exposing water to ultraviolet light neutralizes chlorine. A cheap solution, it's used to treat fish tanks and pond water because it also helps kill bacteria.
The length of UV exposure required to remove chlorine varies based on the intensity of the light. Direct sunlight takes up 24 hours, but a UV light filter can turn up to 15 parts per million of chlorine into a harmless acid in seconds.
5. Try a Chemical Treatment
A quick and inexpensive way to dechlorinate tap water is with potassium metabisulfite, a chemical home brewers use to neutralize chlorine. Safe for human consumption, half a gram protects the yeast in 14 gallons of water for pennies.
Most pet stores also carry sodium thiosulfate tap water conditioners that eliminate chlorine in fish tanks.
6. Add Vitamin C
Vitamin C, or ascorbic acid, is a natural way to neutralize chlorine. It won't lower dissolved oxygen content or pH levels in water, so it's ideal for hydroponics.
Vitamin C powder is hard to find over the counter. But 1000mg Vitamin C tablets are readily available, and just one dechlorinates a bathtub full of water.
7. Use a Water Filter
Using a water filter is the fastest and most efficient way to remove chlorine when you want water on demand. What type of filter works best?
Type of Water Filters That Work Best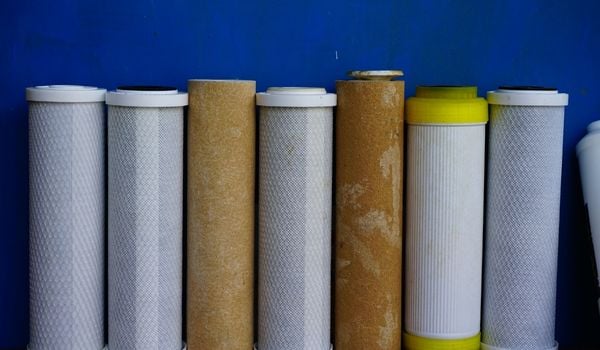 Activated Carbon Filters
Activated carbon filters remove up to 99% of chlorine and other harmful contaminants. How effective they are depends on the quality of the carbon.
Examples of better carbon filters include faucet, showerhead and undersink water filters. Brita pitchers are a good example of a simple carbon filter.
Reverse Osmosis Filters
Reverse osmosis systems are equipped with an activated carbon filter to remove chlorine. Installed under the kitchen sink, they purify drinking water for on-demand use.
A reverse osmosis filter may be overkill, however, for dechlorinating water unless there are other worrisome contaminants in your water supply. For most families, an activated carbon filter will do.
Bonus — Make A Phone Call
If you have generally good drinking water that suddenly tastes like chlorine, the problem could lie upstream at the treatment plant. Operators walk a fine line between adding too little chlorine and too much. And though generally successful, there are occasional miscues.
One Ohio community, for example, recently awoke to an overwhelming chlorine taste in their tap water. The problem? A faulty chlorine injector.
Occasionally, higher-than-average chlorine content is due to system maintenance or a water main break — it's unavoidable. But suddenly or persistently high chlorine levels could be due to a treatment error, so it pays to call your supplier.
It's not possible to remove all the chlorine from a tap water supply, but if chlorine concentrations are too high in error, reducing them could be the difference in taste you're looking for.
FAQs — How to Dechlorinate Tap Water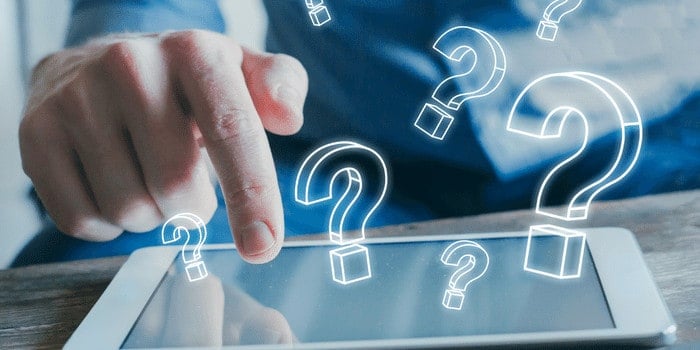 Is chlorinated water safe to drink?
Tap water is safe to drink as long as free chlorine levels don't exceed the EPA standard of 4 parts per million. Some studies, however, show a link between long-term exposure and health issues including bladder cancer and birth defects.
Chlorine is also a respiratory irritant. If you have a lung disorder, inhaling it in the shower can make symptoms worse.
Should I dechlorinate drinking water?
Removing chlorine is a matter of personal preference. Some people are more sensitive to it than others. If it dries out your skin, exacerbates asthma or makes your tap water taste so bad that you don't want to drink or cook with it, it's worth the effort.
Are chlorine and chloramine the same thing?
No. Chloramine is used with or instead of chlorine as an alternative disinfectant. A blend of chlorine and ammonia, it has a similar taste, but it's tougher to remove.
Both chlorine and chloramine will evaporate, for example, but it could take a week for chloramine to dissipate. Filtration is equally tricky. If you drink from a chloramine-treated water supply, you need a reverse osmosis filter because activated carbon alone doesn't remove ammonia.
Should I test my tap water for chlorine?
Public water supplies are tested for chlorine daily, so you can call your supplier for more information. But concentrations vary from home to home, so readings may not accurately reflect the chlorine content in your tap water.
Since other contaminants have a similar flavor, doing a test is a good way to verify that chlorine is the problem. You can buy a chlorine test kit for around $10.
Does chlorine in tap water harm plants?
The jury is out. Research shows that chlorine kills some species of beneficial bacteria in the soil. But they regenerate so fast enough that most plants won't miss them.
Among experts, the consensus is that dechlorinated water isn't harmful, but chlorinated water is safe for both gardens and houseplants.
Is chlorinate dangerous to pets?
Concentrated chlorine like the type used to treat hot tubs and swimming pools is toxic to cats, dogs and other small animals. But chlorinated tap water is safe.
Cats appear oblivious to the taste, but research suggests dogs may not like the flavor. So, refill Fido's bowl with chlorine-free water whenever you have the chance.
Is chlorinated water safe for a fish tank?
From oxygen content to pH levels, the water chemistry in a fish tank must be carefully controlled. Chlorine kills fish and the beneficial bacteria that colonize the biological filter.
You can let the chlorine evaporate, remove it with ascorbic acid or use the tap water conditioner found in pet stores, but it's critical to dechlorinate water.
What's the least expensive way to dechlorinate tap water?
Options for removing chlorine range in cost from free to affordable. It costs zero to let water sit on the counter or expose it to UV rays. Until the government taxes it, air and sunshine cost nothing.
Boiling water takes just minutes and requires no special equipment. The amount you can realistically boil in a day is limited, and electricity isn't cheap. But it costs pennies per gallon, and it's an effective method in a pinch.
Distillation is a better option if you also have dangerous contaminants like lead in your water. Home distillers start at under $80 and can produce enough water for drinking, cooking and medical devices like CPAP machines. Factoring in electricity, the cost per gallon averages $0.25. Well below the price of bottled water, it's still a relatively cheap solution.
Vitamin C and chemical treatments are the next least expensive ways to dechlorinate water, but they're less cost-effective long-term. In general, a water filter is the most convenient and budget-friendly option.
Prices range from $20 for a faucet filter to $1500 for a whole-house filtration system. Middle-of-the-road options include filter pitchers at $30, a UV light system for $100 and undersink carbon or RO filters starting at $200. When it comes to your water quality, nothing should be off the table.
Which water filters remove the most chlorine?
No filter provides chlorine-free water, but some come close. Granular activated carbon filters like the one in your refrigerator remove 60% on average. Better versions remove up to 99% or more.
Reverse osmosis filters remove both chlorine and chloramine. Check with your water supplier to see which disinfectants they use.
How Do I Choose the Best Water Filter for Removing Chlorine?
The best water filter is the one that removes the desired contaminants with the least impact on your budget and lifestyle. For some families, that will be a simple carbon filter that improves the taste of otherwise contaminant-free drinking water. Other homes may need an RO filter to treat tap water containing lead.
If chlorine and chloramine are a problem in the shower, you may need more than a drinking water filter. Consider a whole-house unit or a Vitamin C showerhead filter to remove volatile chlorine from bathing water.
And quality counts, so look for independently tested, NSF 42-certified brands. They're guaranteed to dechlorinate water without adding toxic chemicals that could harm your family, pets, garden or fish tank.