If you've ever felt nauseous after drinking a glass of water, you're not alone. It's a surprising yet common phenomenon. But what causes it, should you be worried, and what can you do about it?
Read on for the good news and the bad.
Key Takeaways:
Dehydration: Not drinking enough water can cause dehydration, leading to nausea.
Contamination: The glass of water may have been contaminated with bacteria or other impurities.
Chemical Imbalance: Drinking too much or too little water can upset the body's chemical balance, resulting in nausea.
Stress: Stress and anxiety can also lead to feelings of nausea after drinking a glass of water.
Digestive Issues: Other digestive issues, such as irritable bowel syndrome (IBS) or acid reflux can cause nausea after drinking a glass of water.
Medication: Certain medications can cause nausea as a side effect when mixed with water.
What Is Nausea?
Nausea is a bloated, uncomfortable feeling in your stomach that may or may not precede vomiting. If you're often nauseous after drinking water, the issue is probably benign and related to when or how much you drank.
But if it's persistent, you could have a health condition, or worse — toxic contaminants in your water supply. Let's examine the seven most common reasons why you might feel sick after drinking water.
Why Do I Feel Sick After I Drink Water?
The most likely reasons for feeling queasy after drinking water include:
Acid Reflux
Gastroesophageal reflux disease, also known as acid reflux or GERD, is a condition in which excess stomach acid flows up the esophagus and causes a wide range of uncomfortable symptoms from a burning sensation to nausea and vomiting.
Drinking small sips of cold water helps some people tame the burn. But according to the latest studies, more than a mouthful triggers the secretion of more stomach acid followed by worsening symptoms.
Morning Sickness
Morning sickness is a double whammy for pregnant women. Not only do they experience nausea in the morning because of fluctuating hormone levels, but they also have an increased incidence of GERD as their esophageal sphincter relaxes, and the fetus grows larger.
Electrolyte Imbalance
The human body depends on a delicate balance of electrolytes, such as sodium and potassium, to function. When electrolyte levels rise, it triggers thirst. Consuming water then dilutes the electrolytes, levels drop, and you feel satiated. It's a perfect system.
But when you're hot, thirsty or dehydrated, drinking too much water too fast may dilute electrolytes because your kidneys can't get rid of the excess water fast enough. The resulting nausea is one way the body tells us to stop drinking.
Performance athletes counteract this problem by guzzling electrolyte-laden sports drinks instead of plain water. Weekend warriors are better off just drinking water slowly.
A Full Stomach
Downing a basket of salty tortilla chips before your first Margarita is a recipe for thirst. But drinking water when you're full can make you feel nauseous. Why? First, because your stomach has a limited volume. Overfilling it causes distention and stomach pain.
Second, adding water to a full stomach dilutes the acid necessary to digest your food which slows its movement through your gastrointestinal tract and prolongs the discomfort.
Finally, the combination of an overfull stomach and excess water worsens GERD symptoms, including nausea. When your stomach is full, stick to small sips.
An Empty Stomach
Diet gurus suggest drinking water to alleviate hunger between meals. They're not wrong. What we often perceive as hunger is thirst, so it's worth staying hydrated to avoid mindless snacking and weight gain.
But drinking too much water on an empty stomach when what your body really needs is food can worsen nausea and other symptoms of hunger.
Acidic Water
Most drinking water has a neutral pH near 7. Lemon juice, by contrast, has a pH of 2.5. But some unlucky folks have acidic water, adding fuel to the fire if they already have GERD.
Acidity can also contribute to high contaminant levels in water, a scary thought if it's been a while since you've done a water test.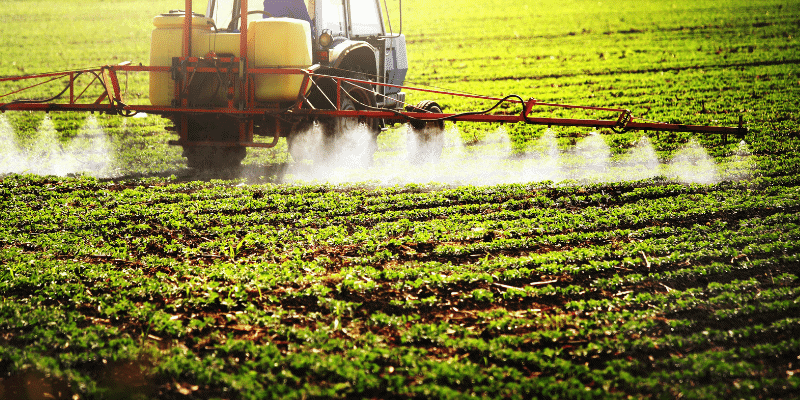 Water Contaminants
A possible but less likely reason for feeling sick after you drink water is contamination. A wide range of biological, chemical, and other common contaminants can cause nausea, including:
Bacteria
City water is treated for bacteria, so in all but the rarest circumstances, your tap water is biologically safe. But if you haven't tested your well lately, bacteria could be to blame for your nausea.
The Centers for Disease Control and Prevention recommend testing for coliform bacteria annually. While most species of coliforms are not inherently dangerous, they're an indicator species, meaning that they may signal the presence of disease-causing bacteria in your drinking water.
Iron bacteria, another type of microorganism that feeds off the iron in water may also trigger nausea. If you've noticed orange slime in your toilet or on bathroom fixtures, it's worth doing a water test.
Parasites
Parasites such as Giardia and cryptosporidium are ubiquitous in the environment. Carried into wells and surface water by rain and snowmelt, they're particularly common near leaky septic systems and in agricultural areas where they're excreted by animals.
Parasitic cysts can also survive chlorination, making their way into your tap water. Filtration is often the best solution.
Algae
High temperatures and warm water can lead to toxic algae outbreaks in public drinking water supplies. Short-term exposure is linked to nausea, vomiting, sore throat and liver disorders. But public officials test vulnerable water sources often and are quick to issue warnings when toxic blooms occur.
Lead
Lead is the first among several heavy metals that can leach into water from underground service lines and pre-1986 plumbing. Acidic water increases the risk.
Copper
The primary source of copper in drinking water is plumbing, but acidic water intensifies leaching. Even low levels of copper can irritate your digestive system.
Nitrate
Nitrate is a colorless, odorless, and tasteless compound. Naturally occurring in soils, it's also a primary component in many fertilizers. Prolonged intake of nitrate has been linked to gastrointestinal issues, including cancer. People with shallow wells in agricultural areas are at the greatest risk.
Chemical Pesticides
Pesticides are used on farms, lawns and parks to control insects. While beneficial for crops, most are toxic in water—even organic varieties.
Shallow wells in agricultural zones are particularly prone to pesticide contamination and frequent testing is recommended. Exposure to pesticides can cause a broad range of health effects, including headaches, nausea and vomiting.
Chlorine
Chlorine is added to drinking water to control dangerous microbes. But when it contains more than necessary, it becomes a chemical contaminant.
While chlorine levels are continually measured and refined to ensure that only the proper amount is used, the amount of chlorine in your water largely depends on where your home is within the distribution system.
Water systems add slightly more chlorine than necessary to discourage bacterial growth in the pipes furthest away from the water source. But if you live nearby, you may be getting more than your share.
Excessive chlorine levels in drinking water are associated with health conditions from thyroid disorders to bladder cancer. Recent studies also suggest that it kills good bacteria in your gut and may lead to digestive issues, including feeling nauseous.
Could It Just Be Me?
No two people are alike. We each have genetic influences that determine which foods and beverages agree with us and which don't. So, if you feel nauseous after drinking more than a few sips of water, it's possible that the sick feeling is just your body's way of saying it's had enough.
If you can drink bottled water without feeling nauseous or symptoms occur only when you drink some from water supplies, such as the fountain at work, it points to a problem with the water.
But if your stomach does flip-flops every time you take a sip, the issue is likely related to medical conditions or lifestyle habits such as drinking water on an empty stomach or overdoing the amount you drink in response to hot weather or dry mouth.
How Can I Avoid Nausea After Drinking Water?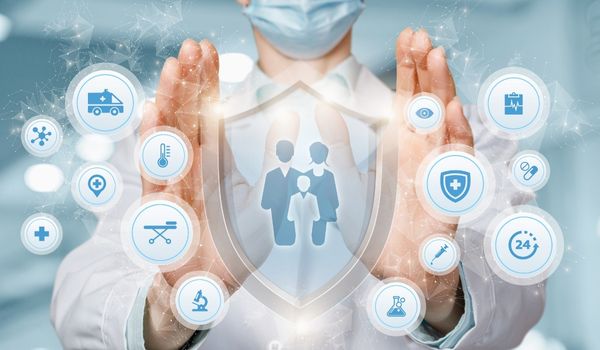 Try these tips to relieve nausea after drinking water:
Try Different Types of Water
Trying different types of water may help you identify the source of your nausea. If you feel nauseous after drinking distilled water, for example, contamination is an unlikely problem because it's virtually pure.
Alkaline water is scientifically proven to reduce the symptoms of gastroesophageal reflux disease as well as most antacids. And sipping carbonated water may alleviate nausea, sour stomach and gas caused by overindulgence in food.
If drinking water makes you feel queasy, it's worth exploring options from bottled to mineral water to find one that works for you.
Stay Hydrated
There's no better way to quench your thirst than with water. But staying hydrated by drinking consistently while you're exercising is a better strategy than pounding down a full quart of water on an empty stomach.
Adding electrolytes in warm weather may also alleviate nausea but avoid sugary sports drinks. Flavored, sugar-free electrolytes are available in powdered form and can be added to any drinking water.
Drink Flavored Water
Drinking plain water appears to cause more nausea than flavored varieties. No one is sure why, but some researchers think that flavor fools the brain into thinking you're eating food.
For the health-conscious, drinking fruit- or herb-infused water is an all-natural, low-calorie choice.
Limit the Amount You Drink
Drinking large quantities of water, especially on an empty stomach, can make anyone feel nauseous. Diluted stomach acid may cause nausea and heartburn, even in people who don't have GERD.
If you need to drink water on an empty stomach, sip it slowly and limit quantities to a few ounces. And avoid drinking too much water while you're eating to prevent nausea.
Eat Before Drinking Water
Drinking only water on an empty stomach increases the production of stomach acid, so have a nosh first. Just a few bites before your first sips may quell nausea.
Test Different Temperatures
It's not unusual to be sensitive to water temperature. Drinking very cold water, for example, can trigger esophageal spasms and stomach cramps in some people. Room temperature water may not be appealing, but some people find it relieves their nausea.
Get a Check-Up
If you're experiencing nausea every time you drink water despite your best efforts, call your doctor. There are dozens of digestive disorders from food poisoning to ulcers that cause persistent nausea.
If you feel dizzy or have other concerning symptoms, such as frequent urination, seek medical attention immediately.
Do a Water Test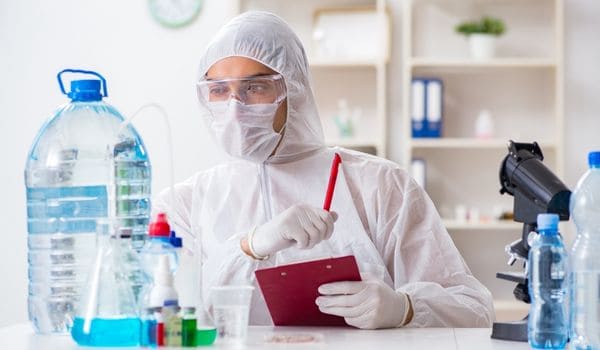 Water can contain hundreds of toxic substances. Chances are that yours doesn't, but if you feel sick only when you drink water, a water test could reveal an unpleasant surprise.
Contaminants from chlorine to heavy metals can leave you feeling nauseous. Left unchecked, they can cause serious illness and even damage internal organs. And if you cook with the same water you drink, the food you're eating may also be contaminated.
If you've changed your habits, ruled out digestive disorders and still don't know why you feel nauseous after drinking your tap water, doing a water test is the next logical step.
We recommend SimpleLab's Tap Score because it's affordable and straightforward to use. Choose from panels designed for well or city water. The test kit comes with everything you need, including sample containers, easy-to-follow instructions and a prepaid return label.
SimpleLab partners with certified drinking water laboratories nationwide, so you can rely on the results. Reports include objective recommendations for water treatment equipment — a plus if you've never purchased a filtration system before.
Consider a Water Filter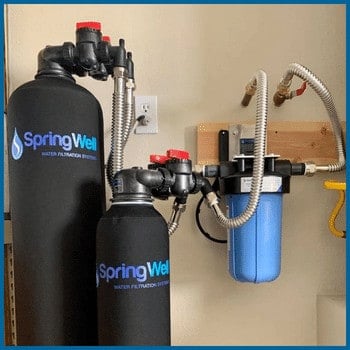 If you have contaminated water, you have choices to make. You could switch to bottled water, but the extra cost is significant. Is it worth it?
A water filter achieves the same results without breaking the bank. Choose from whole-home filtration systems or inexpensive filter pitchers that produce clean, fresh-tasting water for a fraction of the price without the hassle or waste. If chlorine, heavy metals, or chemicals are what's making you sick, it's a turnkey solution.
Final Thoughts
The consensus among health experts is that Americans don't drink enough water. But when water makes you feel nauseous, what can you do? Don't give up — seek answers.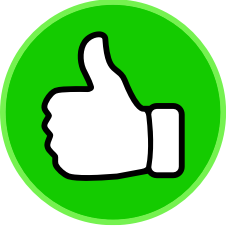 150
people found this helpful. Was this guide helpful to you?