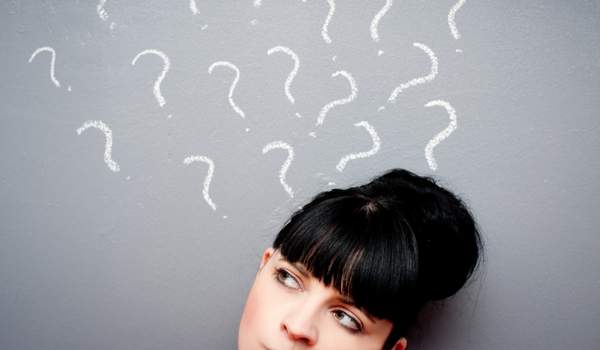 Bottled water is a multi-billion-dollar industry. Why? A 2020 survey by the American Water Works Association shows that at least 25 percent of people are dissatisfied with how their tap water tastes.
Is there a solution? There is — and it's easier than you think. We'll show you how to make tap water taste better and ditch the plastic bottles for good.
Key Takeaways:
Add a few drops of lemon juice
Boil tap water for 5 minutes and let it cool before drinking
Add a pinch of salt or sugar to balance out the taste
Add crushed mint leaves or a slice of cucumber to infuse flavor
Chill the water in a fridge before drinking it
Add some fresh fruit such as berries or slices of citrus to the water
Use sparkling or mineral water to make flavor-infused water.
Why Does Tap Water Taste Bad?
Water is the sum of its parts. It contains dozens of different substances from dissolved minerals to hydrogen sulfide, chlorine and volatile organic compounds — each with a different flavor.
If your tap water tastes bad, one of these issues is likely to blame:
Chlorine
If your tap water tastes like a swimming pool, chlorine is the culprit. Added to the water supply to kill microbes, the residual chemical taste is unmistakable.
Hydrogen Sulfide
Hydrogen sulfide is a naturally occurring gas that gives tap water a rotten egg taste. Rare in city water, it's common in wells, and the odor can be overwhelming.
Iron
Iron in municipal water is regulated, but well owners aren't so lucky. A high concentration gives tap water a bitter, metallic taste and worse. It encourages the growth of iron bacteria, a microorganism that feeds on iron and produces a musty, orange-black slime that can stain your tub and toilet and give you a stomachache.
Copper
Natural copper is rare in tap water. Most of it leaches from copper pipes. Linked to gastrointestinal issues, it has a pungent, metallic taste, even at low levels.
If you have blue-green stains on your kitchen faucet, copper is probably the culprit.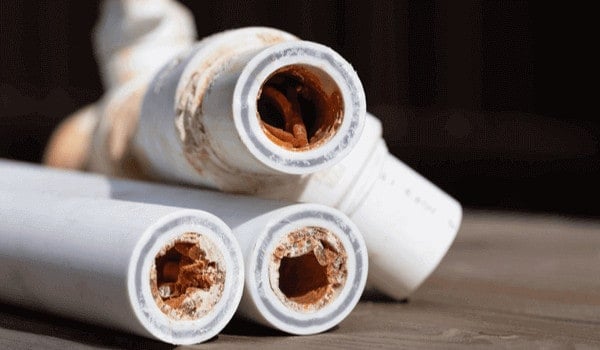 Sediment
The dirt, rust, sand and silt found in well water have an unpleasant taste ranging from earthy to grass-like. If your tap water tastes swampy, it may contain organic matter.
Acidity
Most tap water has a pH between 6-8. Lime juice, by comparison, ranges from 2-3. Water with a low pH isn't harmful to your health, but it may taste sour.
It's also corrosive to metal and can damage your plumbing. If you have lead in your pipes, acidic tap water can cause leaching and heavy metal poisoning.
Hard Minerals
Hard minerals like calcium and magnesium are a double-edged sword. Healthy minerals, they give tap water a balanced flavor.
But in excess, they impart a sweet, metallic taste described as cloying and chalky. And they create limescale, a thick mineral residue that damages water heaters and appliances.
How to Make Tap Water Taste Better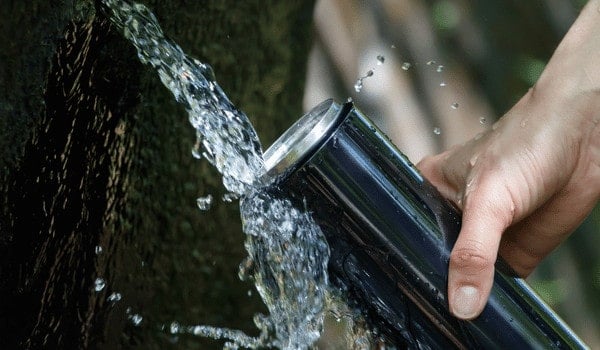 Options for making tap water taste better range from fruit juice to filters. One of these strategies should do the trick.
Add Lemon
The power of lemon is more than culinary. It has a scientific basis. The citric acid in lemon juice reacts with hydrogen ions in water, forming new molecules that give water a slightly sour taste that neutralizes a sweet or metallic edge.
Other fruit juices disguise off tastes, but citrus balances the flavor. Lemon is the perfect foil for iron and hard minerals.
Try Mint
Mint leaves have a vibrant enough flavor to overcome any unpleasant taste. Two to three leaves per cup give tap water a refreshing boost.
Don't Forget the Ice Cubes
Warm water molecules move faster, amplifying foul tastes while cold liquids suppress flavor receptors. Add lemon and mint, and you won't even know you're drinking tap water.
Carbonate It
Carbon dioxide gas reacts with water to produce carbonic acid. Like lemon juice, the acidity adds a pleasant zip that counteracts metallic and chalky flavors. Carbonated water is easy to make at home with a soda siphon.
Add Minerals
Manufacturers improve the taste of bottled waters by infusing them with minerals. Now, you can do the same thing in your kitchen for a fraction of the cost and without the plastic waste with an alkalizing water pitcher.
Alkalizing cartridges release just enough minerals to buffer acidity without altering the taste.
Let It Sit
A simple way to get rid of chlorine taste is to let water sit on the countertop. Left open to air, the chlorine will evaporate in a few hours. It's not the most convenient way to improve tap water taste. But it works, and it's free.
Filter It
The most efficient way to make tap water taste better is to filter it. Let's explore your choices.
Pros & Cons of Flavoring Drinking Water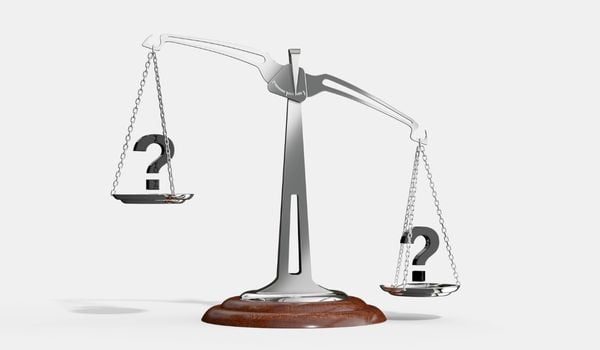 With all things in life, there's always advantages and disadvantages and we feel you should consider them.
Pros:
Cost-effective way to improve the quality of your drinking water – making tap water taste better.
Easy and convenient solution that requires no special equipment or tools.
Adding flavorings, such as lemon juice or mint leaves, can make tap water more enjoyable and mask unpleasant tastes from chlorine or other chemicals used in treatment process.
Improving the taste of tap water may encourage people to drink it instead of sugary drinks like soda, which can have negative health effects if consumed excessively over time.
Cons:
Flavorings may contain added sugar or artificial sweeteners, leading to increased calorie intake and potential weight gain if not moderated with proper exercise habits.
Certain flavors could alter pH balance of the water, making it less safe for consumption than untreated tap water would be on its own.
Buying bottled flavored waters instead of adding flavoring directly into your tap at home could become expensive over time due to needing multiple bottles each week.
Which Filters Make Tap Water Taste Better?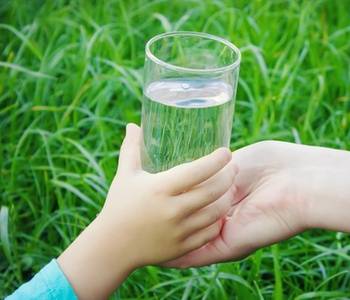 Love your tap water again with one of these affordable filters:
Sediment Filters
Sediment filters capture dirt, rust, sand and silt in a matrix of fibrous material, such as pleated paper or wound string. Five-micron filters remove most offending particles for a few dollars per month.
Carbon Filters
Activated carbon filters remove a broad range of contaminants from heavy metals to industrial chemicals. But what they do best is eliminate chlorine.
A whole-house carbon filter improves your tap water quality home-wide, removing chlorine taste in the kitchen and chlorine smell from the shower. But if you're on a budget, undersink systems start at $200. Or you could start with a faucet filter or water filter pitcher for under $35.
Reverse Osmosis Filters
Reverse osmosis filters strain total dissolved solids through tiny pores in a semi-permeable membrane. Better for heavy metals than carbon alone, RO systems include a carbon prefilter that also removes chlorine.
A reverse osmosis system is ideal if you have dangerous contaminants in your tap water, but it also has drawbacks. Capacity is limited, and it may reduce your water pressure. RO systems start at $300.
KDF Filters
KDF filters neutralize contaminants through a chemical reaction. Added to activated carbon filters to enhance contaminant removal, it makes quick work of copper, chlorine and hydrogen sulfide. Heat-resistant, it's often found in showerhead filters.
AIO Filters
High levels of iron and sulfur are challenging to remove. The best option for levels above 3 parts per million (ppm) is an air injection oxidation filter.
Chemical-free, AIO filters use oxygen to convert dissolved substances into a solid form that can be removed by a sediment filter. Whole-house water filters, they start at $900 plus installation.
Distillers
Distillers capture and condense steam from boiling water as it evaporates. Contaminants with boiling points at or below 212 °F are left behind. The result is virtually pure water free of heavy metals and dissolved solids. Models equipped with a carbon filter also remove chlorine.
Distillers, however, can only purify 4-6 gallons of water per day — enough for drinking and cooking but little else. Still, at $75, it's a cost-effective way to improve the taste of drinking water.
Alkalizing Filters
Alkalizing water pitchers add calcium carbonate and other trace minerals to tap water, enhancing its flavor and nutritional benefits. Touted by health enthusiasts for its weight loss benefits, it's popular in the fitness community.
If you're one of the many people who get heartburn after drinking tap water, adding minerals also quells heartburn. In one study, increasing the pH of tap water reduced symptoms of gastroesophageal reflux as well or better than the leading over-the-counter treatment.
Water Softeners
The only ways to remove hard minerals from tap water are with an RO system or a water softener.
RO filters remove other contaminants, but only softeners protect your water pipes, appliances and water heater by preventing limescale. Whole-home filter softeners start at $500 and they're compatible with other filtration systems.
TAC water conditioners don't remove hard minerals and therefore do not affect taste of tap water.
Making Tap Water Taste Better — FAQs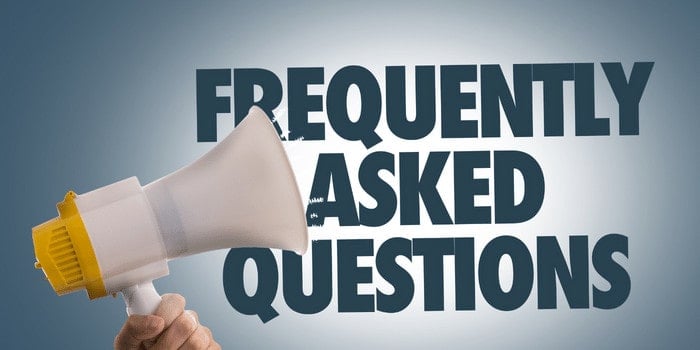 Why should I drink tap water?
Bottled water is an obvious solution for bad tap water. But it costs a small fortune, and it takes a huge toll on the environment. Fewer than 25 percent of plastic water bottles are recycled — the rest end up in the waste stream at your expense as a taxpayer.
Water filters process the equivalent of hundreds of water bottles per month for pennies per gallon. Magnify the savings by bringing a refillable water bottle to work.
Should I test tap water with bad tastes?
City water is tested regularly. You can get more information about your local tap water quality from your utility. But if you own a private well, doing a water test is up to you. We highly recommend testing before buying a water treatment system. Not all water filters remove all substances. And some have limitations that require prefiltration.
Tap Score's Essential Well Water Test gives you the data you need to identify bad tastes and other problem contaminants before buying a water filter that may or may not solve your problem.
Does RO filtered water taste flat?
Reverse osmosis filters are so good at removing contaminants that they leave water tasteless. Without minerals, the flavor is unusual. But after a few weeks, most people say they prefer RO water.
Does boiling water get rid of bad tastes?
It may. Boiling tap water won't get rid of iron, copper or minerals. But it removes chlorine faster than letting it evaporate.
Boiled water, however, contains less oxygen which may affect taste. And the entire process from warming the water to letting it cool takes an hour or more. If you have better things to do, filtering water is a better solution.