Last Updated on November 12, 2023 by
Ava

Changing the filter cartridges in your under-sink water filter regularly is the key to good water quality. So, whether you already have an under-sink filter and need a refresher, or you're thinking about buying one but want to review the maintenance requirements first, this guide is for you.
We'll cover the basics without overwhelming you with technical details.
How Do Under-Sink Water Filters Work?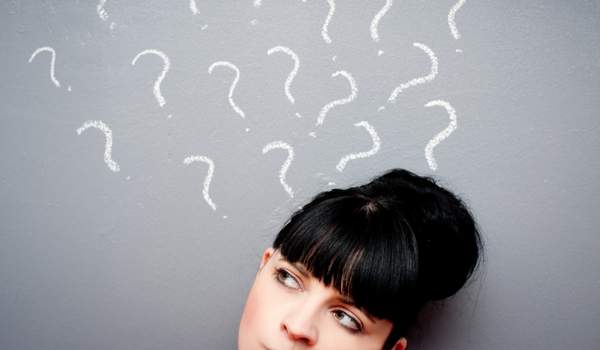 Unlike a whole-house water filtration system, an under-sink water filter isn't integrated into your plumbing system. It's plumbed into the cold water supply line under your sink where it removes contaminants and dispenses clean water out of a regular or dedicated faucet, depending on the type of system you have.
You don't have to turn your main water line off to perform filter changes — it's one of the many benefits of under-sink water filters.
Why Is Regular Maintenance Critical?
A filtration system is only as good as its parts. When the filter elements are spent, they stop working. That means that you're drinking the specific contaminants you bought the filter to remove, so you're not getting your money's worth.
As cartridges wear out, they also tend to clog, increasing the pressure within your system and putting stress on delicate parts from O-rings to filter housings. Routine maintenance not only protects your family from toxic contaminants, but it also helps you save money in the long run.
How Often Should Under-Sink Water Filter be Maintained?
How often filters should be changed depend in part on the quality of your water source. A 6-month sediment filter, for example, may last longer if your water is free of most debris. If it's dirty, expect to replace it more often.
Most carbon filters will last 4-6 months except for so-called jumbo or extended-life filters that last up to a year. Reverse osmosis membranes last up to three years or more.
Step-by-Step — How to Change an Under Sink Water Filter
Everyone's filter is different, so these are general guidelines. We encourage you to have your owner's manual handy.
Gather Supplies
An ounce of prevention is worth a pound of cure, so laying out your supplies before you begin may save you a headache later.
We recommended having:
New filter cartridges
A fresh O-ring or two
The filter wrench that came with your system
A bucket of soapy water
A bottle of household bleach
An empty box or bag for the used cartridges
Paper towels or a rag for drips
Turn Off the Water Supply
Removing a filter cartridge with the water supply on is a recipe for a flooded kitchen. So, turn off the water supply first.
#1 Release System Pressure
At this point, the system is still pressurized. If you remove a cartridge, the water remaining in the system will spray out forcefully. Depressurize the filter by turning the faucet on — let it run until water flow slows to a drip. Some systems have an air vent valve to speed the process.
#2 Remove The Filter Housing
Using your hands or the sump wrench, remove the filter housing or sump by turning it to the left. Have a towel in hand to catch drips.
#3 Examine the Old Filter Cartridges
Examine the old filter elements for signs of wear. A clog indicates you should shorten the filter change interval.
#4 Check the O-Ring
The O-rings seat the filter in the housing, so check them for damage. Over time, they can warp or crack, causing leakage.
Some filter cartridges have one O-ring seal, others have two O-rings. Pennies a piece, we suggest keeping a few on hand for unexpected leaks. Some manufacturers recommend changing the O-rings annually as a matter of preventive maintenance.
#5 Carefully Inspect and Clean the Filter Housings and Caps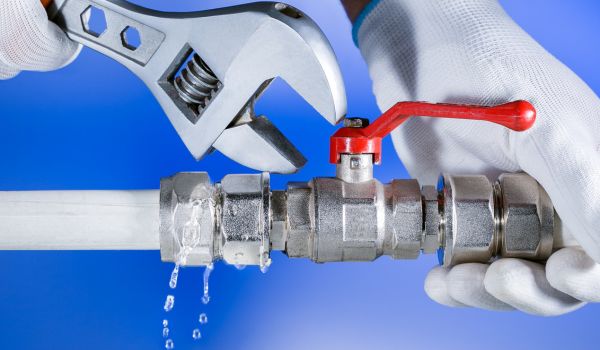 Now is a good time to inspect the filter housings and caps for damage. Durable, cracks are rare but they occur. Wash them in soapy water, adding a few drops of bleach to make a sanitizing solution if desired, and then rinse them thoroughly.
#6 Install New Cartridges
Install the new filter cartridge(s), ensuring that they fit properly.
#7 Reassemble the Sump(s)
Reassemble the filter housings but avoid over-tightening the caps — applying too much force can crack the threads. Align the sump with the filter head and screw it into place.
#8 Restore the Water Supply
Restore the water supply. Turn the water valve on slowly to avoid over-pressurizing the system. Observe for leaks.
#9 Repressurize the Filter System
Repressurize the filter by letting the water run. This takes a few minutes for carbon and sediment filters and up to a few hours for reverse osmosis filters with a storage tank.
#10 Flush the Filter and Check for Leaks
Some manufacturers recommend flushing water filter cartridges for a few minutes before you drink the filtered water to get rid of any paper or carbon dust.
#11 Discard or Recycle Old Filter Cartridges
You can dispose of used water filters in the trash, but did you know that some companies will recycle them at no additional cost. Some offer a money-saving coupon for your next filter cartridge as a thank-you.
Tips for Maintaining an Under-Sink Water Filter System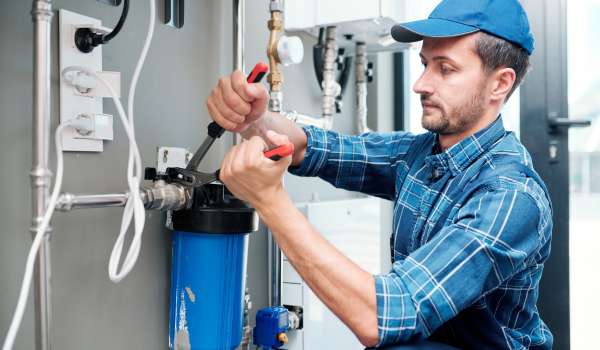 Properly installed and well-maintained undersink water filters can last 15 years or more. Follow these tips to get the most out of your system:
Opt for NSF-Certified Filters
Choosing the best filtration out of the hundreds of water filters on the market is a challenge. Some manufacturers promise things they can't deliver. Don't get stuck with a lemon. Instead, buy an NSF-certified filter. Independently tested by industry experts, they're guaranteed to perform as advertised.
Buy Filter Cartridges in Bulk
If you find yourself delaying maintenance to save money, purchasing in bulk can reduce the cost of an under-sink water filter cartridge to a few dollars. Why pay more than you have to?
Replace Filters Sooner Rather Than Later
Changing filters too often is a waste of money. But waiting until your water pressure has dropped or your water quality has changed means your filter system isn't running at peak efficiency. It isn't safe.
So, take notes and mark filter change dates on the calendar, refining the maintenance schedule until the intervals are fine-tuned.
Final Thoughts
Your water filtration system is all that stands between you and potentially harmful contaminants. Maintain it like your health depends on it.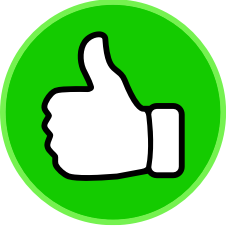 120
people found this helpful. Was this guide helpful to you?