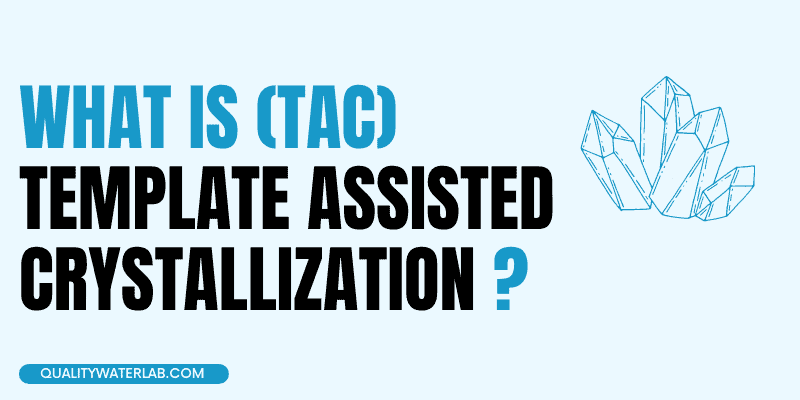 Salt-based water softeners have a reputation for being high-maintenance and environmentally unfriendly. But now there's good news for homeowners who want to protect their plumbing and appliances from the costly consequences of hard water. It's called Template Assisted Crystallization technology, and it offers most of the benefits of softeners without the hassle.
What is Hard Water?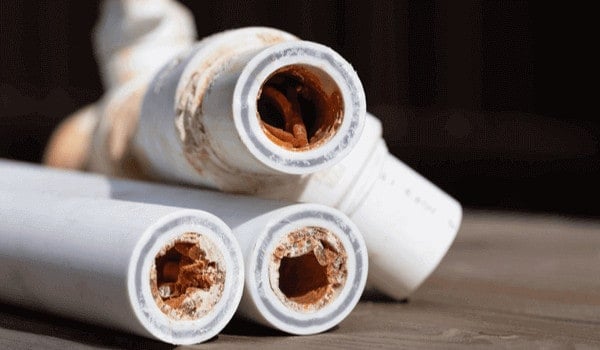 Hard water is water with high levels of so-called hardness minerals – primarily calcium and magnesium ions. More than 60 million Americans drink from a mineral-rich water supply.
The effects of hard water include:
Dry skin
Unmanageable hair
Dingy clothes
Spots on dishes
Scale deposits in plumbing and bathroom fixtures
Low water pressure
High utility bills
Premature appliance breakdowns and more
How can a humble mineral wreak all of this havoc? The answer is limescale.
How Does Hard Water Form Scale?
Hard water is brimming with dissolved calcium — the same chalky mineral in your liquid antacid. But while it's great for heartburn, it's not so good for your plumbing.
As the calcium precipitates out, it binds to your pipes, forming a crusty, corrosive layer of scale that narrows their diameter and clings to hot water heater elements, appliance parts and more.
What Is Template Assisted Crystallization Technology?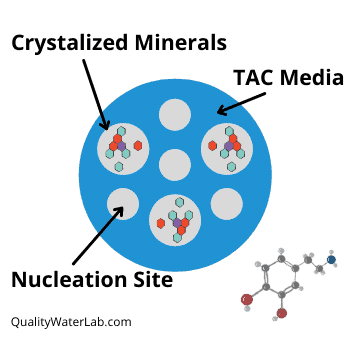 Until recently, the only way to tame limescale build-up was with salt. But while ion exchange water softeners are exceptionally effective, their disadvantages often outweigh their benefits.
Enter Template Assisted Crystallization (TAC) technology, a salt-free granular medium consisting of small ceramic polymer beads with atomic-sized nucleation sites. These sites act as templates for microscopic crystals that effectively isolate hardness minerals by changing their molecular structure from their ionic form to a harmless crystalline form.
These microscopic calcium crystals then stay suspended in water and flow through your plumbing system without forming scale. Formerly known as Nucleation Assisted Crystallization, this novel technology was developed over 15 years ago and is now in widespread use.
Integrated into your main water line, TAC water conditioners improve your water quality house wide.
Is TAC Proven to Prevent Scale Formation?
Arizona State University did extensive studies of conventional water softener alternatives and found that Template Assisted Crystallization was the most promising, reducing scale formation by more than 90 percent with no chemical additives or negative ecological impact.
Scale Totals (g CaCO3)
| Treatment Type | Temp 80 °C | Temp 60 °C | CAP 80° C | Scottsdale GW 80° C |
| --- | --- | --- | --- | --- |
| No Treatment | 13.36 | 9.97 | 20 | 29.75 |
| TAC | 0.48 | 0.33 | 0.65 | 3.2 |
| EIP | 6.72 | 5.56 | 9.84 | 15.4 |
| MAG | 7.56 | 5.28 | 10.23 | 16.7 |
TAC Salt-Free Water Conditioners Vs Conventional Water Softeners
Only a conventional water softener eliminates all of the unpleasant effects of hard water. But TAC water conditioners address the costliest concern, limescale. Let's take a closer look at their pros and cons.
Advantages of TAC Water Conditioners
TAC Controls and Removes Existing Scale Formation
TAC conditioners not only prevent scale deposits, but they also remove existing scale buildup, preventing costly remediation efforts.
TAC is Cost-Effective
The Arizona State University study concluded that scale build-up can increase your water heater's energy consumption by 24-percent. Other research shows that it decreases the life expectancy of conventional and instant hot water heaters by a third.
Scale prevention with a TAC conditioner is a bargain compared to the cost of operating, repairing and replacing these expensive appliances.
TAC Requires No Salt or Chemicals
The average homeowner spends $400 annually on softening salt. TAC water conditioners use no salt or chemical conditioning agents, such as phosphates. Installation is a breeze and maintenance is minimal.
TAC Doesn't Use Electricity or Produce Wastewater
The ion exchange process wastes up to 200 gallons of fresh water weekly during backwashes. TAC produces zero wastewater— a plus in drought environments. TAC systems are engineered so that the treatment medium contained in the mineral tank has adequate contact time with hard minerals without clogging. Unlike softener resin, backwashing isn't required.
Like most electrical devices, a conventional water softening system relies on a sophisticated electronic control system to operate, adding to your energy costs. And if you don't have a drain or an outlet near where you want to install a softener, adding them can double your installation costs.
TAC is Ecologically Sustainable
Salt-based softeners are banned in many ecologically sensitive areas because they produce brine discharge that may harm the environment. TAC systems are self-contained and have no environmental impact.
TAC Water is Healthier
Conventional salt-based softeners add 100 mg of sodium to your daily diet. It's unhealthy for you, your houseplants and aquarium stock.
TAC Water Tastes Better
Soft water has been stripped of calcium and magnesium ions, two beneficial minerals your body needs. It also contains sodium that gives water a slightly salty flavor and throws off recipes.
Unlike a water softener, TAC doesn't strip beneficial minerals from water, it only converts them into a very stable form. You get the health benefits while your home breathes a sigh of relief.
Disadvantages of TAC Water Conditioners
They're Not for Extremely Hard Water
Conventional salt-based softeners remain the gold standard for softening extremely hard water. The maximum hardness treated by the best residential water conditioners is 25 grains per gallon. Commercial units are more capable.
And They Don't Remove Iron
Some conventional water softeners remove iron up to 3 parts per million. Salt-free conditioners require an iron prefilter to remove iron particles that could foul the conditioning medium.
TAC Doesn't Offer All of the Benefits of Conventional Softeners
TAC still allows hard water to form scale, though only a small amount. You'll still see stains on your bathroom fixtures, but you can put down the scrub brush — it's a soft scale that's readily rinsed away.
The benefits on your skin, hair, clothing and dishes are also negligible, although TAC systems may improve the cleansing ability of soap and detergent.
Testing Your Water
It's essential to test your water before choosing a TAC water conditioner. If your water's hardness is higher than 25 grains per gallon, a conventional softener may be a better solution.
It's also critical to understand your water chemistry, so you can install the proper prefilters to protect your TAC system. Most models require essentially clean influent water. If city water users install a carbon pre-filter to remove chlorine, for example, the TAC media will last longer.
Testing your water is easy. Bring a sample to a certified drinking water laboratory or buy a home test online. Choose from strips and liquid reagent tests you can perform yourself or select a mail-away kit. We like SimpleLab's Tap Score. A step forward in improving your water quality, it's a convenient and affordable option that includes unbiased recommendations for water treatment equipment.
What Do TAC Water Conditioners Cost?
TAC residential systems give conventional water softeners a run for their money when it comes to upfront cost and maintenance expenses.
A standard residential system costs as little as $400 to buy. Larger systems can run thousands depending on their features.
Replacement treatment medium is sold by the cubic foot, so smaller treatment tanks require less — a full-sized mineral tank needs more. Plan to spend $100-$150 to refill a standard mineral tank, but the good news is that you'll only do it every 5-15 years.
Are TAC Water Conditioners Easy to Install?
TAC water conditioner requires neither a drain nor a power supply, so you can save money by installing one yourself. A single contact tank is plumbed into the main water line where it enters your home. It's that simple.
Alternatives to Template Assisted Crystallization (TAC) Water Conditioners?
There are other salt-free alternatives to TAC water conditioners, but do they protect appliances and water heaters as well? Studies suggest they don't.
Arizona State University compared TAC to other salt-free softening methods, such as capacitive deionization, electrically induced precipitation and magnetic descalers, and found that none were as practical or effective as TAC.
Final Thoughts
If you want to protect your home from limescale without the maintenance and ecological impact of salt-based softeners, consider a TAC water conditioner. It's the future-forward technology you've been waiting for.