Last Updated on December 12, 2022 by
Ava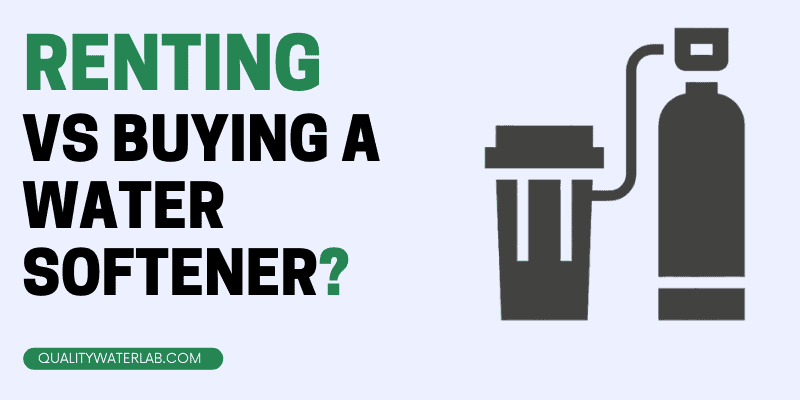 Conventional wisdom is that buying big-ticket items is more economical than renting. But with today's tight budgets and nomadic lifestyles, renting is an increasingly popular option.
If you can't afford to buy or move a water softener, could a rental be the solution?
We'll examine the bottom line and other key factors you need to consider.
Key Takeaways:
It's NOT more cost-effective in the long run when compared to the unit cost itself.
Renting, you're only paying a monthly rental fee instead of an expensive up-front cost.
The rental company typically takes care of all repairs and maintenance, meaning you don't have to worry about any costly upkeep.
There is no need to worry about disposing of the old unit when you're done since the rental company will take care of that for you.
You have access to the latest and most efficient models, as rental companies regularly upgrade their inventory to keep up with modern technology.
Renting a Water Softener Vs Buying — What to Consider First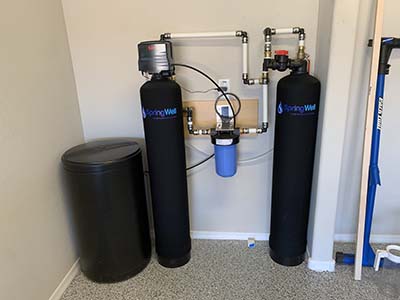 Before diving into the financial nitty-gritty of renting versus buying a water softener, consider the following:
How Much Can You Afford?
Whether you choose to purchase or rent a softening system, it's going to cost you. Do you have the money to pay for a water softener upfront plus installation fees or would a monthly payment be more affordable?
Do You Own or Rent Your Home?
Installing a water softener necessitates permanent changes to the plumbing system. If you rent, is your landlord on board?
How Long Do You Plan to Stay Put?
Experts say it takes 2-3 years to recoup the cost of a water softener. If you're planning to sell soon, renting a water softener may be a better choice.
Will a Water Softener Fit in Your Home?
Salt-based softeners have a big footprint. You'll need at least a 4 x 4 x 6-foot space near a drain and a power source plus somewhere to store bags of salt. A salt-free system has only one tank and requires less space, but it may not resolve every issue associated with hard water.
Do Local Environmental Regulations Allow It?
Conventional salt-based water softeners discharge briny, mineral-laden water when they regenerate. Hazardous to wildlife and difficult to repurpose, it's not welcomed in ecologically sensitive areas.
Salt-free water conditioners are rarely limited, but some municipalities have banned salt-based softeners to protect the environment. Check with local authorities before moving forward with a purchase or rental.
What Does It Cost to Rent a Water Softener?
The price of renting a water softener varies based on its size and features. Ballpark, you can expect to pay $25-$40 per month for a good quality water softener — but always read the fine print. Taking advantage of low introductory offers is a good savings strategy for short-term rentals, but higher fees down the road may offset the benefits.
Can I Rent-to-Own a Water Softener?
Rent-to-own plans are a sound way to buy a water softener without charging it to a high-interest credit card. You'll pay monthly fees, but part of them goes toward the purchase price of the equipment, and eventually, it's yours.
You'll pay more money in total than if you bought it outright, but if you're staying in your home long-term, you'll have more to show for it than if you rent. It's a middle-of-the-road solution that works for many people on a budget.
Pros and Cons of Renting a Water Softening System
Renting a water softener is a great choice for some people, but it's not for everyone. Let's look at the pros and cons.
Pros
It Costs Less Upfront
If you need a water softener but don't have enough cash to buy one, a rental may be your only option. Your first month's fee is all that stands between you and soft water.
Installation costs, however, may or may not be included in the water softener rental cost, however, so scrutinize the rental agreement.
There's No Commitment
More than one person has purchased a water softener only to realize it doesn't have the softening capacity they need. If you don't like you're rental, return it — you're not committed.
The Monthly Cost Is All-Inclusive
Water softener rental packages are usually all-inclusive. Unless you damage the unit willfully or through negligence, maintenance and repair costs are covered. If you're on a tight monthly budget, there's nothing worse than an unexpected repair bill. Renting offers peace of mind.
Cons
The Price
Water softener rental costs can well exceed the purchase price of a new softening system. In most cases, if you own the system longer than a few years, you'll pay more for a rented system than you would have upfront and still not own the unit.
Fewer Choices
Don't expect to get a top model when you rent. Rentals are notoriously limited, and the softener you get may be used. Most rental companies keep their systems well-maintained, so softeners shouldn't have performance issues, but you're unlikely to get the latest in salt and water-saving technology.
What Does It Cost to Buy a Water Softening System?
Good quality water softeners start at $600, but you could pay $1000 or more for models with advanced features – see our top picks.
Installation costs are variable. Replacing an existing water softener is straightforward but adding a new unit to a central plumbing system is challenging.
If you have plumbing skills, you can save money by doing the work yourself. Hiring a pro will set you back $400 more or depending on the complexity of the project.
Pros and Cons of Buying a Water Softener?
Buying a water softener is the easiest way to get the soft water you deserve. But like renting, it has advantages and drawbacks.
Pros
You Own It
Once you buy a water softener, it's yours. You'll pay less for it initially, and it adds to the resale value of your home.
Better Selection
Renting a water softener is like shopping for a used car — you can only pick from what's on the lot. And better selection can mean more savings. Whether you rent or buy, you pay the water bill, so why not invest in a top-tier water softener that promises minimal water usage?
Cons
It's All Yours
Once you have a water softener installed, it's all yours, including the ongoing maintenance and repair costs. While the technology is very reliable, breakdowns happen.
You're Committed
Water softeners are an investment you can feel good about, but the commitment can come back to haunt you. Few homeowners, for example, plan for additional family members. But two children and a mother-in-law later, and you may suddenly need a higher capacity system.
It's also possible that you won't like the water softener you choose — we all make bad decisions occasionally. Building codes can also change over time, precluding you from upgrading a salt-based system if you need a larger unit.
Rent or Buy — The Bottom Line
The consequences of hard water can be costly. Dry hair, itchy skin, and dingy whites are just the tip of the iceberg. Hard water minerals can create plumbing issues, corrode pipes, ruin water heaters and water-using appliances like washing machines and dishwashers.
So whether you rent or buy, a water softener can safeguard your home, improve your water quality and lower utility costs. Which is the better choice?
If you're planning to move in the next three years, or you're on the fence about buying a water softener, consider the rental option. If your plans change, you can send it back.
But if you can afford it and plan to live in your home for an extended period, buying a water softener makes more sense financially and is a more permanent solution.
Saving Money on Purchase or Rental Costs
If you have hard water, we have good news. You can save money on a water softener purchase or rental with these simple tips:
Negotiate the Rental Fee
Rental fees may be negotiable in exchange for concessions. You could score a discount on a quality softener by settling for one with cosmetic imperfections.
Choose the Right Rental Company
Rental companies vary in their approach to sales and service — it pays to find one with a good reputation. From delivery and returns to scheduling repairs, you, the customer, should be their top priority.
Get a Good Deal on a Used Water Softener
Vendors take a loss on returned or cosmetically damaged items, so you can save 50-percent or more on pre-owned water softeners instead of buying a new system. But insist on a full warranty.
Take Control of The Buying Process
Spend time researching water softeners before walking into a showroom. Knowing what you need makes it easier to avoid the hard sell on a model with bells and whistles you don't need.
Buy Online
Online retailers sell the same water softeners sold in showrooms for less because their overhead is lower. If you're willing to make a few phone calls, many work with local installers for seamless service.
Final Thoughts
How you get a water softener is less important than why you get one. Buy or rent — but protect your home and family.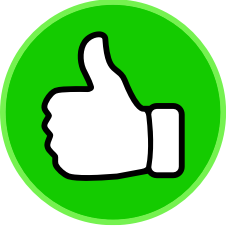 146
people found this helpful. Was this guide helpful to you?