Americans enjoy one of the safest water supplies in the world, but research is turning up some scary things.
From dangerous forever chemicals we didn't know were in our water to drug residue and microplastics, emerging threats are on the horizon.
The only way to guarantee your family is safe without resorting to bottled water is to take charge of the filtration process, but should you buy a whole house or an undersink filter?
It's tricky, so let's take a closer look at both.
Key Takeaways:
Consider the type of impurities you need to remove
Determine how much water you want to filter on a daily basis
Think about installation complexity
Determine the size of filter that fits your needs
Decide which filtration method is best for your needs (e.g. carbon, reverse osmosis, etc.)
Consider the cost of the filter system and potential maintenance costs
Check if you need to buy additional parts or accessories for installation or operation
Compare warranties between different filter systems and brands.
Look into any other user reviews on the products you are considering.
What's the Difference Between Whole House and Undersink Water Filters?
A whole house filter, or point-of-entry-system, is plumbed into your main water line, usually in the basement or garage. It treats every gallon as it flows into your home, so water from every tap is clean.
Undersink, or point-of-use filters, are installed in the cabinet beneath the kitchen sink and treat water for drinking and cooking. Each system has pros and cons.
What are the Benefits of Whole Home Filtration?
Whole home filters improve water quality throughout your home.
The benefits include:
Protection for Your Plumbing and Appliances — Contaminants like sediment, iron and hard minerals can corrode metal pipes and damage appliances. Why drain your vacation fund to pay for unnecessary repairs?
Less Cleaning — Limescale, iron, and manganese can leave ugly, tough-to-clean stains on your bathroom fixtures. Filtered water saves elbow grease.
Risk-Free Showers — Chlorine can irritate your skin and aggravate respiratory illnesses, like asthma, while copper takes a toll on hair, stripping color and shine. Early studies also suggest that lead and other heavy metals may be better absorbed through water and steam than once thought — a significant risk for children.
A Higher Home Resale Value — Whole house water filters are among the few upgrades that pay off when it's time to sell your home. Enjoy cleaner water now and a return on your investment later.
Convenience — Convenience may be the best argument for a whole home filter. It produces large volumes of clean water on demand without decreasing pressure at the tap. And with better water everywhere in your home, you'll never have to worry about which faucets the kids are drinking from — check out these top choices.
What Are the Advantages of an Undersink Filter?
Undersink filters are:
Affordable — Undersink filters are a good choice if you're on a budget, running hundreds less than whole house systems with similar features.
Good Quality — The size of a filter doesn't impact the percentage of contaminants it can remove. In fact, you'll get higher quality filtration for less with a reverse osmosis undersink filter versus a whole house carbon filter.
Simple to Install — A handy homeowner with the right tools and plumbing know-how can install a whole home filter in a day. The alternative is to hire a pro, but the added expense could put the price of a filtration system out of your reach. With an undersink filter, just connect it to the cold water line, and it's ready to go. It takes about 30 minutes.
Easy to Maintain — Maintaining a filter isn't rocket science, but unlike whole home systems, undersink filters don't require a trip to the basement or turning off the water to your home. Most cartridge changes are tool-free.
Ideal for Nomads — Undersink filters are ideal for renters. They require no permanent changes to the plumbing and are easy to disassemble. They can follow you wherever you go.
Space-friendly — Most whole home filters can't be installed outdoors, so you're out of luck if you don't have a basement or garage. Undersink filters fit neatly in a cabinet — there's no equipment visible to ruin your kitchen's aesthetics.
Better for Lead — Whole house filters remove lead from underground service lines. But if you have an older home with lead plumbing, only undersink filters remove contamination from the pipes inside your home — see the best water filters for lead.
Testing Your Water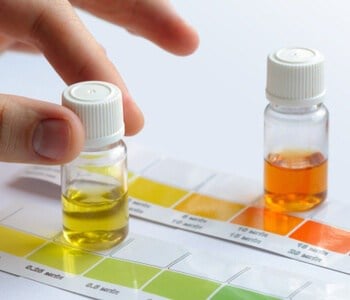 Water filters are not created equal. Whether it's a whole home or an undersink system, each is designed to remove specific contaminants. It's critical to know what's in your drinking water before investing in filtration equipment.
If you drink city water, your annual quality report contains details about your water chemistry. Treated at the source, it's biologically safe to drink but may contain:
Sediment
Lead
Chlorine
Chloramine
Fluoride
Hard minerals
Trihalomethane
Haloacetic acids
Bromides
PFAS
Drug residue
Microplastics
Industrial chemicals and more
Well owners are responsible for their own testing. And while they don't have to worry about disinfectants or added fluoride, they're at greater risk of certain environmental contaminants, such as arsenic, uranium and bacteria.
The watersheds around municipal water supplies are carefully regulated to avoid chemical-contaminated runoff, but areas around local homes may not be so lucky. If you have a landfill, farm or factory near your house, the risk of contamination rises.
A water test is a simple measure to identify which contaminants you need a filter to remove. The process is simple. Bring a sample to a local lab or purchase a DIY test kit online — results take as little as a few days.
Combining Whole House and Undersink Filters for Optimal Filtration
Combining a point-of-entry filter with a point-of-use system is optimal for reducing serious contamination. Why? Quality filtration takes time. A reverse osmosis filter, for example — the gold standard for contaminant reduction — is exceptionally efficient but too slow to maintain flow to an entire home without reducing water pressure.
But as an undersink filter, it catches the tiny particles whole home sediment and carbon filters don't, rendering your drinking and cooking water virtually pure without reducing your shower to a trickle.
Combining a whole home filter with an undersink reverse osmosis system is the best of both worlds, offering the most protection money can buy without compromising performance.
Quality Counts
From testing your water to choosing a filter, it pays to be investment-minded when you're dealing with health and safety.
Testing
A budget water test you can't rely on is like flying blind. Stick with certified drinking water laboratories for the best results. Pros, they use the most advanced test methods for accuracy. Some services, such as SimpleLab's TapScore, offer lab speak-free reports with independent guidance on filter selection. Companies that sell filtration products can be a wealth of information but be prepared for a hard sell.
Filter Quality
Be cautious when evaluating advertising claims. No one can blame a manufacturer for presenting their products in the best light, but there's a world of difference between filters that removes "up to" 99-percent of fluoride and 99-percent "or more." If your water test reveals high levels of hazardous substances, reduction rates matter.
The most dependable filters on the market are NSF certified. Third-party tested, they meet stringent quality and performance guidelines designed by industry insiders.
Final Thoughts
Whether you want to save the planet by reducing your dependence on bottled water or safeguard your family's health against the unexpected, home water filters are a safety net in a changing world.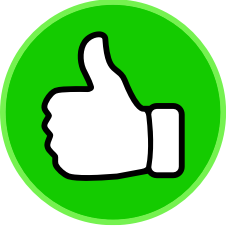 130
people found this helpful. Was this guide helpful to you?