Boiling water is a proven way to disinfect tap water. But when it comes to your drinking water quality, is that good enough? Does boiling remove sediment or chemicals? And what about dissolved solids and harmful substances, like lead?
Before you take another sip of questionable tap water, let's clarify what boiling water does and doesn't do — and why filtration may be a better option.
Key Takeaways:
Boiled water – simple and quick to prepare, kills bacteria that may be present in water; however, does not remove any of the other contaminants
Filtered water – removes many impurities from the water including minerals, metals, and chemicals; however, boiling can also improve the taste of filtered water.
Boiled water is usually safer than untreated tap water; however, it can still contain some chemical contaminants that might not be removed by boiling.
Filtered water typically tastes better and fresher than boiled or tap water, as it removes impurities that cause unpleasant odors and flavors.
Boiled water should be consumed within a few hours of boiling, whereas filtered water can be stored for a longer period.
Why Boil Water?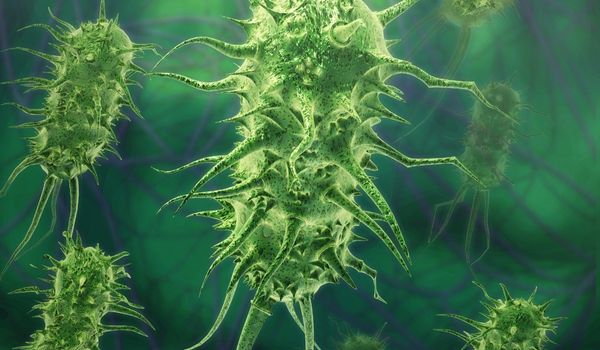 Boiling water is among the best methods for killing pathogens. When a water main breaks, for example, treatment authorities may issue boil orders to protect you from waterborne illness. Bacteria, viruses, parasites, and most spores can't survive temperatures above water's boiling point — 212 °F or 100 °C.
Does Boiling Tap Water Purify It?
Boiling water kills dangerous bacteria, parasites and protozoa, like giardia and cryptosporidium. Worldwide, these two organisms alone are responsible for millions of deaths in countries where sanitation is poor.
But boiling water doesn't purify water in the sense that it removes all harmful contaminants. In fact, it concentrates select chemicals and heavy metals as steam evaporates. The exception is chlorine.
Boiling tap water shouldn't be mistaken for distillation — a process by which steam from boiling water is captured and condensed into clean drinking water. Distillation is a form of filtration that produces virtually pure water.
Advantages of Boiling Tap Water for Purification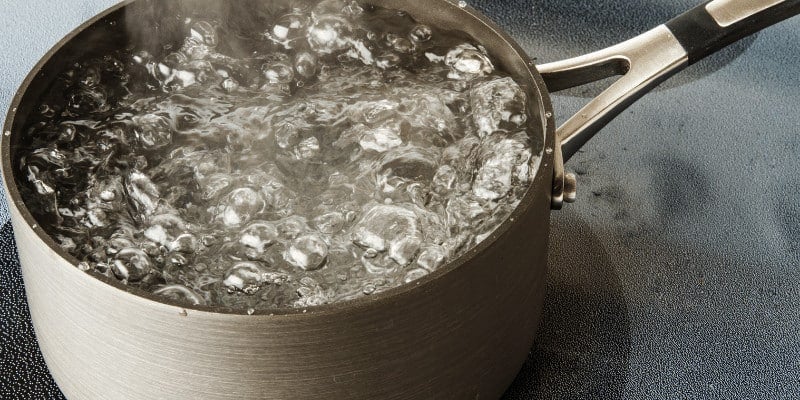 In some parts of the world, boiling remains the water purification method of choice because:
It's Effective
No one wants to drink water contaminated with chemicals and metals. But in a crisis, microbes are the primary concern. Exposure to other toxins takes a toll long-term, but bacteria can cause fatal diarrhea in days.
It's Quick
Boiling water takes an average of 6-12 minutes depending on the amount and the heat source. So, at any given time, potable water is just minutes away.
It's Easy
Drinking tap water in a power outage is risky because treatment plants require electricity to operate. But you can boil tap water on a camp stove or over an open flame as easily as you can on an electric cooktop. All you need is readily accessible equipment like a pot and matches. And in general, there's no learning curve.
It's Affordable
Even the cheapest water filter pitcher cost $20-$30. And buying bottled water isn't much cheaper. Boiling water is typically free.
Disadvantages to Boiling Tap Water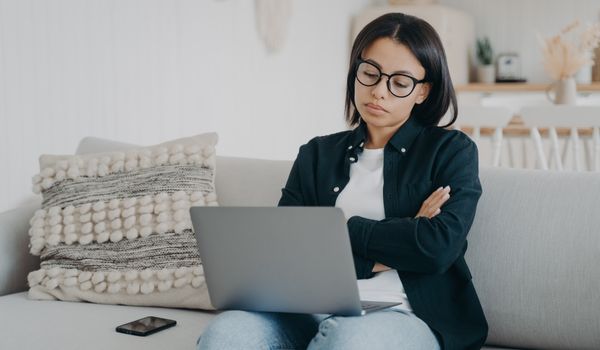 Boiling water makes it potable in a short-term emergency. Long-term, it has disadvantages worth considering:
It Doesn't Remove Most Contaminants
Over time, there's more to water quality than bacteria. Pretreating cloudy water by pouring it through a coffee filter before boiling it removes large sediment and other undissolved organic matter, but it won't remove dissolved contaminants such as arsenic and lead.
As a water purification method, boiling should be reserved for disinfection.
It's Time- and Labor-Intensive
Boiled water is a lifesaver in an emergency. But boiling every drop you drink and cook with is significantly more labor-intensive than filtering tap water.
And although boiled water is quick to produce, you'll have to wait for it to cool if you don't like drinking warm water. That lengthens the time to produce each batch from a few minutes to an hour or more.
The Boiling Process Isn't as Simple as It Sounds
How you boil water for purification matters more than it does for cooking. To kill the most harmful microorganisms, water should be at a rolling boil for at least one minute — three minutes if you live at an elevation of 6,500 feet or higher.
Still, others are more stubborn. The clostridium botulinum bacteria, for example, the organism responsible for botulism, withers in boiling water after a few minutes. But no amount of boiling inactivates its spores — that's why the USDA favors pressure over water bath canning.
Boiled Tap Water Doesn't Taste Good
As boiling water loses oxygen, it develops a flat taste. You may not notice it in hot beverages, like tea. But alone, it's not particularly refreshing.
When Is Filtering Water Better Than Boiling?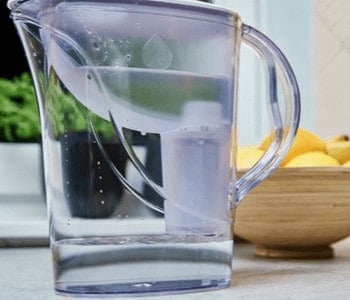 Boiling tap water is a good option for emergencies. If you have healthy drinking water, why buy a filtration system for the occasional crisis? In most other circumstances, however, water filtration is a better solution because:
Filters Have a Higher Capacity
Boiling enough tap water to meet household demand regularly is a time-suck. Once installed, water filtration systems passively treat an ample supply with no additional effort except for occasional maintenance.
It's More Convenient
Filtering drinking water is a more convenient solution compared to boiling. There are no pots, pans or flames required. With the right filter, you can drink straight from the faucet knowing that your water is as safe as it was boiled.
The Filtration is More Complete
No water filter removes all contaminants, but many can remove bacteria and other harmful substances. Why settle for one or the other?
When Is Boiled Water Better Than Filtered Water?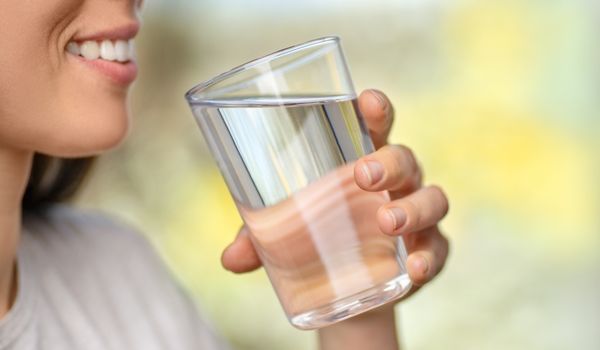 Among the dozens of contaminants that could be in your water, bacteria are the least common but the most dangerous. If your water supply isn't potable and your water filter doesn't kill bacteria — not all filtration methods do — you're safer drinking boiled water than filtered water.
Which Water Filters Kill Harmful Pathogens?
You need more than an activated carbon filter to kill pathogens. So, let's review your options.
Reverse Osmosis Filters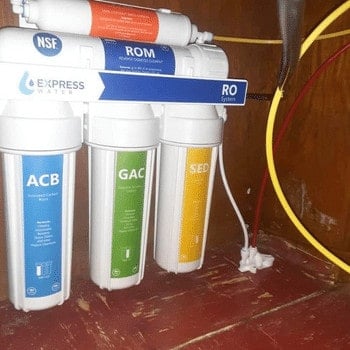 Reverse osmosis systems are among the most affordable and effective water filters for removing bacteria. They work by forcing water through a semi-permeable membrane with microscopic pores that exclude particles larger than water molecules, including dissolved solids, heavy metals and most pathogens.
So-called point-of-use water filters, they're installed under the kitchen sink where they treat water for drinking and cooking. Systems equipped with a carbon prefilter also remove chlorine and other chemical contaminants.
Beware, however, that not all reverse osmosis filters are created equal. Theoretically, membranes should make quick work of bacteria, but other components within the system may not be pathogen proof, and how systems are maintained can affect their performance. Many manufacturers claim their filters remove bacteria, but few certify them.
See our best reverse osmosis filters of 2023
Ultrafiltration Systems
Ultrafiltration systems rely on membranes similar to those in reverse osmosis filters, but they have less impact on water pressure and can therefore be whole-home filters. Self-cleaning, they also remove pathogens, chemicals, heavy metals, dissolved solids and more.
Unlike a countertop or undersink filter, a whole-house system purifies water throughout the house. Most exposure to harmful contaminants occurs through drinking water, but young children are vulnerable to bacteria in bath water. If you're reluctant to take chances, a whole-house water filtration system is your best bet.
See our top ranked whole home filter systems
Nanofiber Filters
Nanofiber filters don't rely on membranes for filtration. Instead, they're comprised of charged fibers woven into a dense, crystalline material that removes pathogens via electrostatic adhesion and ion exchange.
Paired with a carbon filter, nanofiber filtration systems remove bacteria and viruses plus fluoride, chlorine, lead, heavy metals, pesticides, pharmaceuticals, arsenic, mercury and more. Unlike ultrafiltration systems, they are not self-cleaning. Cartridges need regular replacement.
Further reading: What is ultrafiltration
Ultraviolet Light Filters
UV light filters don't remove bacteria. Instead, they impair its DNA so that it can't reproduce or cause illness. UV light is one of the most effective ways to eliminate pathogens. But some studies suggest that the smallest microorganisms can slip through, hidden in particles of silt or organic matter.
If your water is cloudy or contains visible sediment, pre-filtering your water is recommended. UV filters are offered as add-ons to other systems by many manufacturers.
Ceramic Water Filters
If you only need a water filter for emergencies, consider a ceramic filter. Popular among backpackers, they're inexpensive and can be cleaned and reused.
Filtration straws, a cheaper alternative, are equally effective at just $20 each. But they have a finite life span and shelf life deteriorates once they get wet. If you dry a ceramic filter thoroughly and store it in an airtight container, it may serve you for decades.
Chlorinators
If your well is contaminated with bacteria, a home chlorinator may be the solution. It's like having a water treatment plant in your home.
Shock chlorination with a single, large dose of liquid or granular chlorine can sometimes do the trick. But chlorinators dispense a steady stream of bleach into your water as it enters your home. Refill the storage tank every few weeks and your water should stay pathogen-free.
We'll note, however, that some parasites have become resistant to chlorine. So, if you drink well water, regular testing is critical.
Distillers
Distillers have two chambers — a lower boiling chamber in which water is heated and an upper chamber equipped with a cooling cool that turns steam into condensation. Droplets of pure drinking water are captured and collected in a storage vessel.
Home distillers are affordable, but they require electricity to operate and can only produce a few gallons per day. Better than boiled water, however, distilled water is free of pathogens and most other contaminants except for chemicals with lower boiling points than water.
Final Thoughts
Whether boiled water or filtered water is the best choice to drink depends on the circumstances. Each has pros and cons, but both are powerful weapons in the battle for better drinking water.