Americans are lucky to have some of the cleanest drinking water in the world. Yet despite our best efforts, more than 30 million men, women, and children may be drinking from an unsafe supply.
How is it in the twenty-first century that tap water quality is a problem in half the United States? The answer is never simple.
With California being issues over 14,000 water violations last year compared to Hawaii only being issued one, I'm amazed to find why there's a big discrepancy between other states water quality.
Where Do We Get Our Data From
Our list was compiled based on ranking data from the EPA's ECHO tool, and also EWG, AWWA, and Consumer Confidence Reports.
The Environmental Working Group (EWG) is a nonprofit, environmental research and advocacy organization. They use the data from the EPA's ECHO tool to create their water quality reports, which are available to the public.
The American Water Works Association (AWWA) is a nonprofit, scientific, and educational association dedicated to providing safe and sustainable water.
Best Tap Water Rankings By State
Worst Tap Water Rankings By State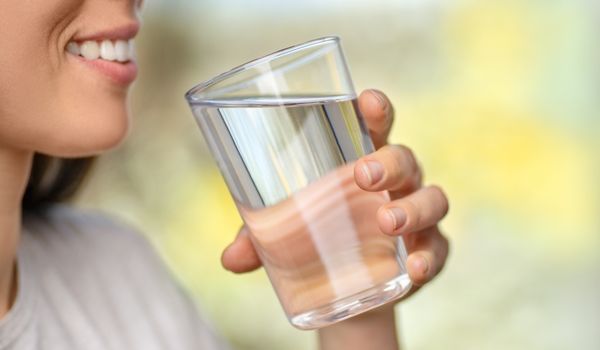 👍 States with the Best Tap Water
Some states are blessed with a naturally clean water supply. Others go above and beyond federal regulations to keep the public safe. These ten states, in no particular order, regularly rank at the top for water quality.
Rhode Island
📝 Water Violations: (89) as of 2021|Hardness: Moderately Soft |Overall Water Quality: good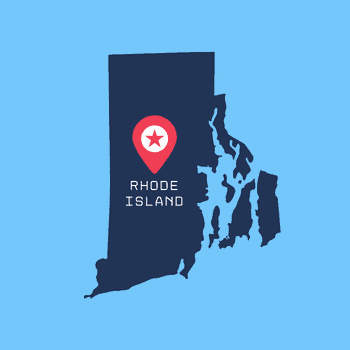 Home to a million residents, Rhode Island has some of the safest drinking water in America.
More than 90-percent of its groundwater is pure and pollution risk is low.
Rhode Island also claims the top spot for the best natural environment and ranks number one in air quality.
---
New Hampshire
📝 Water Violations: (135) as of 2021|Hardness: Soft |Overall Water Quality: good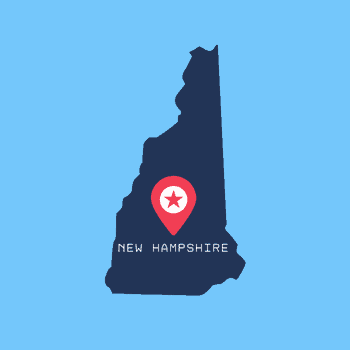 New Hampshire's drinking water standards are among the most stringent in the US.
They were the first to voluntarily regulate PFAS and other emerging chemicals the EPA only recently set limits for.
Nationwide, New Hampshire water has the lowest level of industrial toxins.
---
New York
📝 Water Violations: (1,737) as of 2021|Hardness: Moderately Soft |Overall Water Quality: good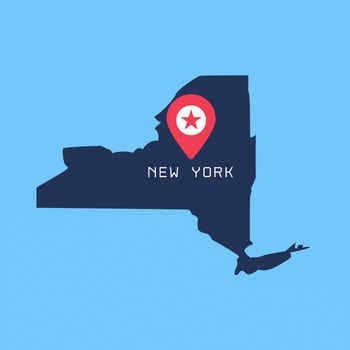 New York has world-class drinking water. It regularly meets or exceeds every federal and state quality standard.
New York City's water from the Catskill Mountains over 100 miles away.
It's so naturally pure that it's affectionately nicknamed the "champagne of waters."
---
Minnesota
📝 Water Violations: (2,058) as of 2021|Hardness: Hard to very hard |Overall Water Quality: good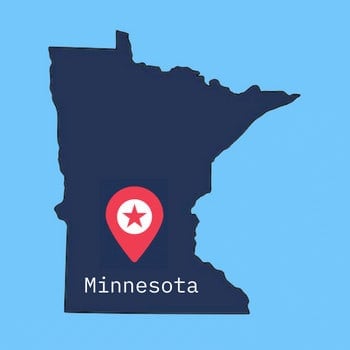 In 2014, 40 percent of Minnesota's surface water didn't meet quality standards.
Now, the state ranks third in the nation for both clean water and air.
More than 30 percent of sales tax revenue is allocated to clean water management, with 5 percent dedicated to protecting drinking water.
---
Connecticut
📝 Water Violations: (3,106) as of 2021|Hardness: Moderately Soft |Overall Water Quality: good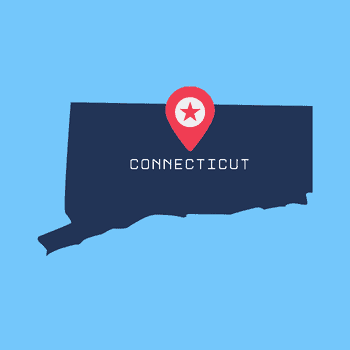 Connecticut is plagued by hard water — it's geologically replete with hard minerals.
But the state takes a proactive approach to safety with its Aquifer Protection Area Program, managing land use and waste disposal near the sensitive sand and gravel aquifers that provide most of its public drinking water.
---
Massachusetts
📝 Water Violations: (3,379) as of 2021|Hardness: Moderately Soft |Overall Water Quality: good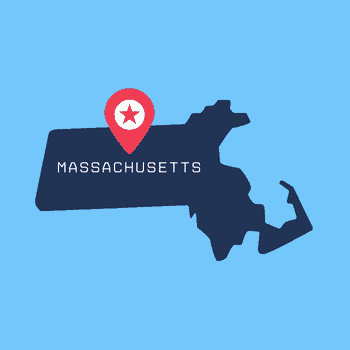 Despite lingering air pollution issues, Massachusetts has some of the highest quality drinking water in the nation.
Watersheds are heavily forested, effectively filtering water before it reaches treatment plants.
Testing shows it meets or surpasses all EPA requirements as well as stringent state standards.
---
Missouri
📝 Water Violations: (4,197) as of 2021|Hardness: Moderately hard |Overall Water Quality: good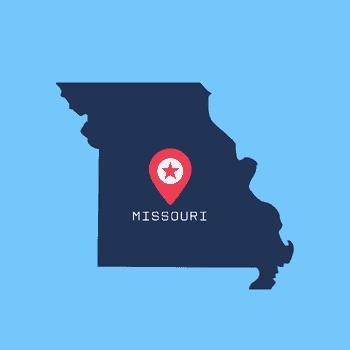 Missouri has some of the best drinking water in the world. The city of Independence regularly takes top honors for best-tasting drinking water in international competitions.
Efforts to ensure its famous recreational lakes and streams stay safe has translated into cleaner watersheds and better drinking supplies for the public throughout the state.
---
South Dakota
📝 Water Violations: (4,323) as of 2021|Hardness: Very hard |Overall Water Quality: good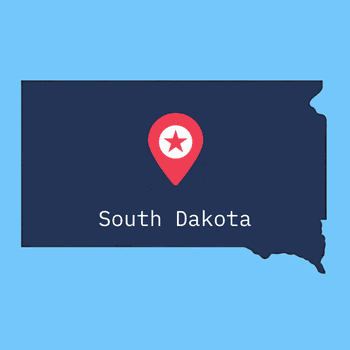 Most of South Dakota's water is contaminated with industrial chemicals, yet they do such an effective job treating it, they've met EPA goals for the past decade.
While environmentalists point out that keeping toxins under legal limits doesn't necessarily mean water is safe, comparing apples to apples still gives South Dakota one of the cleanest water supplies in America.
---
Kansas
📝 Water Violations: (4,696) as of 2021|Hardness: Very hard |Overall Water Quality: good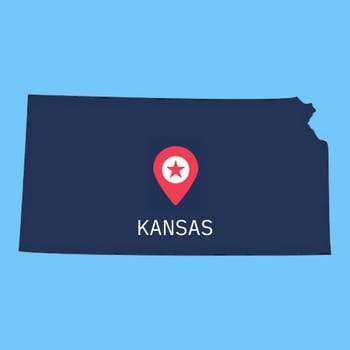 More than 95 percent of drinking water in Kansas exceeds quality guidelines. Faced with ongoing agricultural contamination and high levels of naturally occurring harmful elements, including uranium, authorities increased surveillance of problem toxins and established new regulations to protect aquifers long-term.
---
Hawaii
📝 Water Violations: (1) as of 2021|Hardness: Moderately Soft |Overall Water Quality: good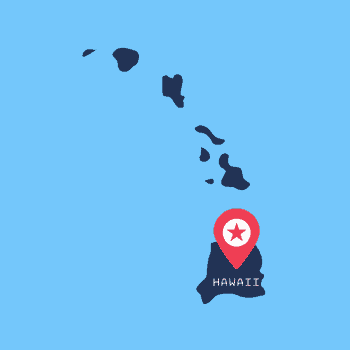 Hawaii's tap water percolates through layers of porous volcanic rock for decades before reaching aquifers.
It's naturally low in bacteria and requires little filtration — chlorine use is minimal.
With almost no air pollution and few sources of chemical contamination, the islands' tap water is safe and delicious.
---
👎 States with the Worst Tap Water
Texas
📝 Water Violations: (3,245) as of 2021|Hardness: Very Hard |Overall Water Quality: below average
A CBS report in 2018 showed 20 of the 76 largest water utilities in North Texas violated the Safe Drinking Water Act.
Issues ranged from excessive contamination to under testing. A closer look revealed authorities in some areas took more than three years to correct previous violations.
The small rural communities making up more than 15-percent of the state are at the most significant risk.
---
Florida
📝 Water Violations: (4,627) as of 2021|Hardness: Very hard |Overall Water Quality: below average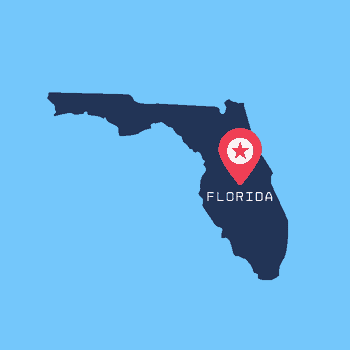 Known for its theme parks and sandy beaches, the Sunshine State ranks among the worst in the nation for water quality.
Not that it isn't trying, but sprawling development and ecological disasters make it hard to keep pace.
Florida was second only to Texas in Safe Water Drinking Act violations. More than 7 million Floridians may be drinking unsafe water.
Further reading: Is Florida Tap Water Safe To Drink?
---
Washington
📝 Water Violations: (5,632) as of 2021|Hardness: Moderately hard |Overall Water Quality: below average
Despite its picturesque beauty, Washington has heavily contaminated drinking water. The problem is run-off.
Frequent rain and heavy snow-melt carry pollutants from streets, roofs and parking lots into the water supply.
In 2015, more than 30-percent of Washington residents had unsafe tap water at some point during the year.
---
New Jersey
📝 Water Violations: (6,893) as of 2021|Hardness: Moderately hard |Overall Water Quality: below average
Chemicals used long ago in New Jersey industry continue to contaminate its water today.
Linked to cancer and birth defects, these toxins are being phased out of production, but the damage is already done.
An estimated 20 percent of the state's residents are exposed to chemical contamination.
Cities, including Newark, are also facing crumbling infrastructure, estimating it will cost more than $80 million to replace lead service lines and provide its citizens with water filters.
---
Pennsylvania
📝 Water Violations: (10,360) as of 2021|Hardness: hard |Overall Water Quality: below average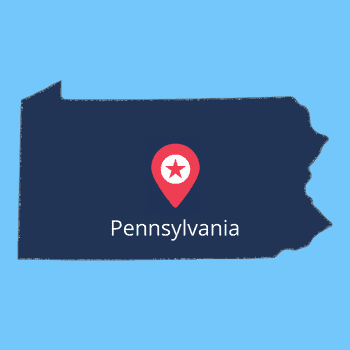 The Keystone State is idyllic, but it has a long history of water pollution originating in the coal mines.
Long-abandoned gas and oil wells continue to leach contaminants with no end in sight.
The Pennsylvania legislature is making progress, passing new protection, but millions of residents continue to drink low-quality water.
---
Georgia
📝 Water Violations: (10,968) as of 2021|Hardness: Moderately Soft |Overall Water Quality: below average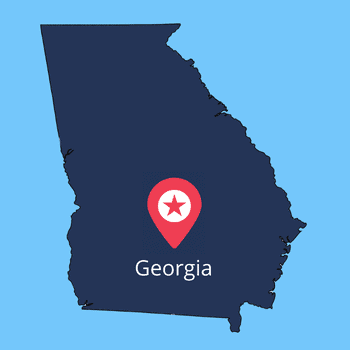 A 2015 study from an environmental watchdog group found high levels of ten dangerous contaminants in water samples from across Georgia.
Dozen of municipalities have had multiple violations of drinking water standards.
Between 2011 and 2015, Georgia ranked eighth highest in the nation for lead levels, and it continues to struggle with PFAS contamination near military bases.
---
Kentucky
📝 Water Violations: (11,065) as of 2021|Hardness: Moderately hard |Overall Water Quality: below average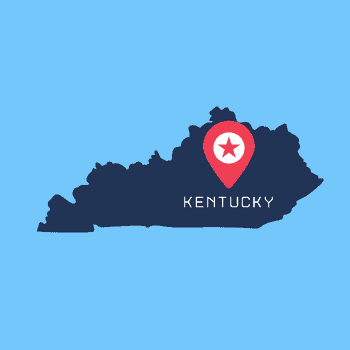 Like Pennsylvania, Kentucky's experienced a wide range of contamination issues from mining and other industrial activities.
Toxins such as arsenic leach into groundwater from waste ponds created to clean coal, while coal-fired power plants further contribute to sulfur pollution.
As in many parts of the country, underground pipes are deteriorating and local budgets are too strained to fund repairs.
Ohio
📝 Water Violations: (12,633) as of 2021|Hardness: Moderately hard |Overall Water Quality: below average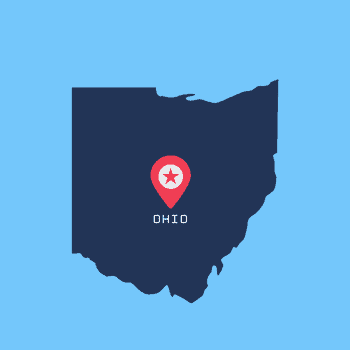 Ohio is a hub of both industry and agriculture — it's a one-two punch for their public water supplies.
Chemicals from fertilizers to solvents are a problem, and heavy metals affect areas from Akron to Cleveland.
In July 2020, two of Bridgeport's wells were found to be heavily contaminated with PFAS.
---
Arizona
📝 Water Violations: (13,402) as of 2021|Hardness: Very hard |Overall Water Quality: below average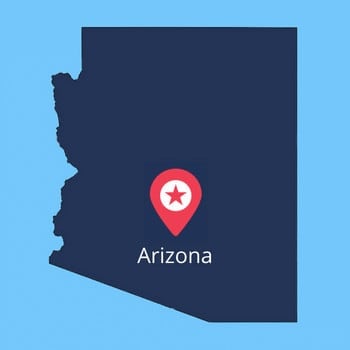 Arizona's tap water has the highest average level of chromium-6 in the country, plus moderate levels of hazardous perfluorinated chemicals (PFCs).
Water treatment authorities emphasize that chromium-6 is found only in surface water, which makes up only 2-percent of the drinking supply.
But in a state with over seven million people, the number of residents affected is significant. A Natural Resources Defense Council (NRDC) report from 2015 revealed more than 2,000 violations of the Safe Water Drinking Act.
---
California
📝 Water Violations: (14,493) as of 2021|Hardness: Moderately hard to very hard |Overall Water Quality: below average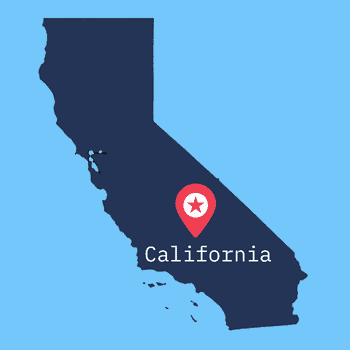 In 2015, nearly three million Californians drank water from contaminated systems. Home to much of the nation's agriculture, pesticides, herbicides, and nitrate fertilizers have polluted hundreds of communities.
Many rural towns drink from supplies that are naturally tainted with uranium and arsenic.
Combined, these pollutants represent a serious health threat to vulnerable populations.
While the state is making serious efforts to ensure clean public water, years of damage to the environment are difficult to roll back and are made worse by drought conditions.
---
Why do some states have contaminated water?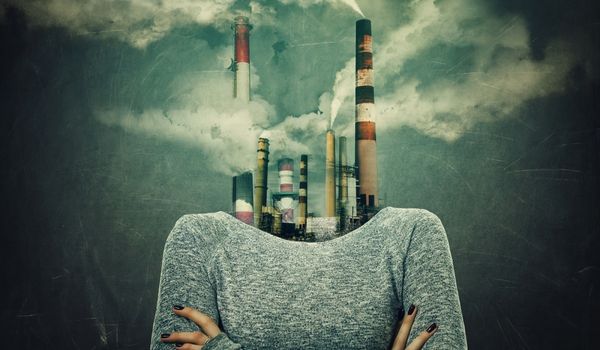 States across the country are doing their best to tackle tough water issues, and they do the best they can. But some are hampered by challenges others don't face.
Older cities have aging infrastructure in need of repair and a higher percentage of older homes with lead plumbing. Some were once industrial centers where toxic chemicals were used — once the ground in a watershed is contaminated, hazardous substances can linger for decades where they leach into water sources. Air pollution in some areas also plays a role.
What's worse is that at the height of the industrial expansion, less was known about the effect of certain chemicals we know today are dangerous — it's impossible to regulate what we don't know is a threat. And some, such as trace pharmaceuticals and PFAS — the substance that makes non-stick cookware easy to clean — were never expected to end up in the waste stream.
Finally, we have more improvements to make than money to spend on them — there's never enough to keep up with emerging science. America spent more than $2 trillion on water safety in the past 50 years, yet federal allocations have dipped since 2010. State and local governments are picking up the slack.
While the EPA sets public drinking water regulations, states are responsible for enforcing the federal Safe Water Drinking Act and setting additional standards based on their unique needs. But not every area has the same resources leading to discrepancies in quality.
6 Most Common US Tap Water Contaminants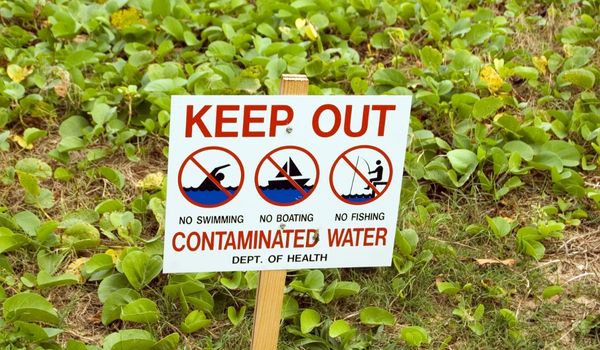 Tap water in the United States is generally of good quality, however there are still some contaminants present that may affect its safety. Here we discuss five of the most common US tap water contaminants.
1. Lead
Lead is one of the most dangerous and pervasive contaminants in US tap water. It can enter drinking water through corrosion of plumbing materials, such as old lead pipes or fixtures that contain lead-based solder. Exposure to lead can cause serious health concerns, including kidney damage, learning disabilities in children, and high blood pressure.
See our top Lead water filters
2. Mercury
Mercury can enter drinking water from sources such as industrial runoff and natural deposits in the environment. Even small amounts of mercury can cause health issues, including nerve damage, digestive problems, and impaired vision.
3. Chlorine
Chlorine is a widely-used chemical to disinfect water and is often used in municipal water systems. While it can help reduce microbial contaminants, chlorine can also react with organic materials to form by-products such as trihalomethanes (THMs) that can be toxic if consumed in large amounts.
4. PFAS & PFOS
Per- and polyfluoroalkyl substances (PFAS) or per- and polyfluoroalkyl sulfonates (PFOS) are man-made chemicals that have been linked to cancer, hormone disruption, and other serious health issues. PFAS can enter drinking water through industrial processes such as firefighting foam and nonstick cookware.
See our: top rated water filters for PFAS.
5. Arsenic
Arsenic is a naturally occurring element that can contaminate drinking water through erosion of natural deposits or runoff from agricultural sites. Long-term exposure to arsenic is linked to an increased risk of cancer and other serious health issues.
6. Volatile Organic Compounds (VOCs)
Volatile organic compounds (VOCs) such as benzene, toluene, and xylene can enter drinking water from industrial sources. These chemicals are known to be toxic and may cause serious health issues if ingested in high concentrations over long periods.
Fixing Bad Tap Water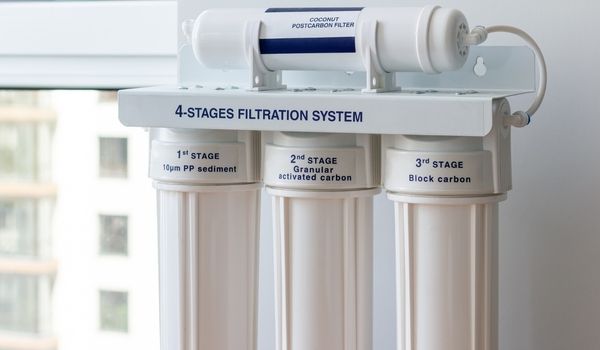 Even the best tap water can benefit from filtration. Environmentalists believe the legal limits on some toxins may be too low. Regulation is slow in coming for emerging contaminants while others are yet to be identified and pose an unseen risk to your health. Many of the most dangerous hazardous substances are invisible, tasteless and odorless — what you don't know can harm you.
If you have bad tap water, the good news is — you can fix it. Today's residential water filters utilize the same filtration methods used in treatment plants but on a smaller scale. Choose from affordable under-sink models that refine the taste of drinking and cooking water — most pay for themselves in months over the cost of buying bottles. Or upgrade to a whole-house filtration system that purifies every gallon in your home. There's an option for every need and budget.
Final Thoughts
Everyone deserves clean, safe water, but the reality is — it may be decades in coming at the state and federal levels. The science is clear, but we're behind the curve, and it will take time to catch up. The only practical solution for your health is to be proactive and take charge of your home water quality with filtration.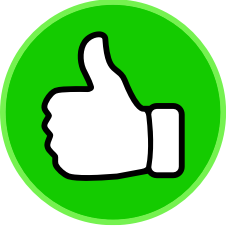 142
people found this helpful. Was this guide helpful to you?