Last Updated on October 14, 2023 by
Ava
Too much iron in well water systems is a formidable problem. It wreaks havoc on your home, and like a canary in a coal mine, it signals trouble ahead.
Like arsenic and fluoride, no ordinary water filtration system removes it, making it that much harder for homeowners to manage.
So, let's get you up to speed on how to remove iron from well water before it's too late. We'll take you through the process from testing your water to choosing the best iron filter.
Key Takeaways:
Iron Contamination Sources: Iron in well water can come from natural occurrences in rocks and soil, corrosion of iron or steel wells, or nearby industrial activities and agricultural practices.
Types of Iron: There are three main types of iron in well water: Ferrous Iron (dissolved form), Ferric Iron (visible rust-colored form), and Bacterial Iron (causes slime buildup and foul odors).
Methods for Iron Removal: Several methods are available for iron removal, including Oxidation Filters, Aeration Systems, Chemical Injection Systems, Greensand Filters, Reverse Osmosis Systems, and Water Softeners.
Water Softeners: These devices use an ion exchange process to remove hard minerals, including soluble iron. They require regular backwashing to rejuvenate the resin bed. However, they might not be the best choice for high iron levels.
Testing is Crucial: Before choosing an iron removal method, it's essential to test the water to understand the iron concentration and other water chemistry factors.
Role of pH: Iron filters work better with alkaline water (pH above 7). If the water is acidic, an alkalizing prefilter might be needed.
Health and Home Impact: While iron in water is generally harmless to consume, it can give water a metallic taste, cause staining in homes, and damage appliances.
Understanding Iron Contamination in Well Water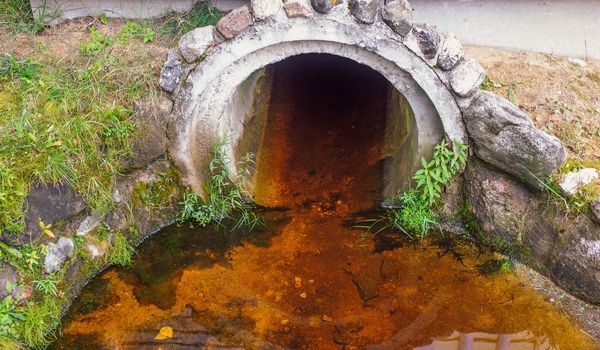 Iron contamination is a common and frustrating problem faced by many well water users. If you're dealing with iron in your well water, it's important to understand how it gets there so you can effectively eliminate it.
How does iron end up in well water?
Natural occurrence: Iron naturally exists in rocks and soil, which can dissolve into the groundwater.
Corrosion: Over time, wells made of iron or steel can corrode, releasing iron particles into the water.
Nearby sources: Industrial activities, mining operations, or agricultural practices near your well can introduce iron contaminants through runoff or leaching.
Types of iron found in well water:
Ferrous Iron (Fe2+): This dissolved form of iron gives the water a clear appearance but turns reddish-brown when exposed to air.
Ferric Iron (Fe3+): Also known as red-water iron, ferric iron causes visible rust-colored stains on fixtures and surfaces.
Bacterial Iron: Certain bacteria thrive on ferrous iron and convert it to ferric form, leading to slime buildup and foul odors.
Health and aesthetic issues caused by iron in well water:
Staining: High levels of dissolved or particulate iron can leave unsightly brownish-red stains on sinks, toilets, laundry, and other surfaces.
Metallic taste: Excessive amounts of dissolved ferrous or ferric ions may give your drinking water an unpleasant metallic taste.
Clogging: When oxidized forms of iron precipitate out due to exposure to air or chlorine disinfection, they can clog plumbing fixtures and appliances like dishwashers.
By understanding how different types of irons contaminate your well water supply and their associated issues, you'll be equipped with the knowledge needed to choose the right method for removing this stubborn contaminant.
Methods to Remove Iron from Well Water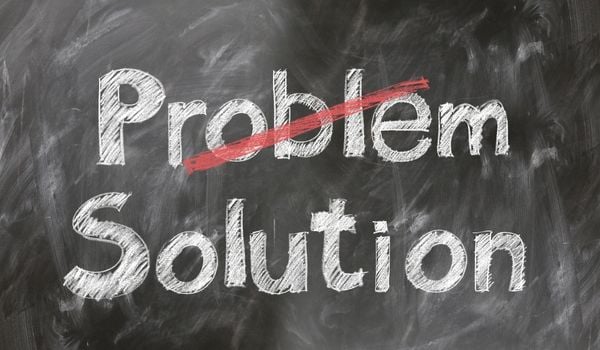 When it comes ways to eliminate iron from well water, there's a variety of effective methods available to choose from. Let's explore the different methods so you can make an informed decision.
Oxidation Filters
Oxidation filters are widely recognized as one of the best ways to remove iron from well water. They work by oxidizing the iron, transforming it into solid particles that can be easily filtered out. These filters are effective against both soluble (ferrous) and insoluble (ferric) forms of iron.
Pros:
Exceptionally effective at removing high levels of iron
Can also eliminate other contaminants like manganese and hydrogen sulfide
Requires minimal maintenance
Cons:
Regular backwashing or regeneration is necessary
Additional pre-treatment may be needed if your water contains certain minerals or bacteria
Aeration Systems
Aeration systems are an excellent choice for lower levels of iron contamination. They introduce air into the water, converting dissolved ferrous iron into ferric form for easy filtration.
Pros:
Removes both ferrous and ferric forms of iron effectively
Helps with removal of sulfur compounds and volatile organic compounds (VOCs)
No need for chemicals
Cons:
Proper sizing based on flow rate and contact time is crucial
Regular maintenance required to prevent clogging in aeration tank
Chemical Injection Systems
Chemical injection systems offer a reliable solution for high levels of dissolved ferrous iron. By adding chemicals like chlorine or hydrogen peroxide to oxidize the iron, solid particles can then be removed through filtration.
Pros:
Efficient treatment for elevated levels of dissolved ferrous iron
Helps eliminate bacteria and microorganisms
Simple installation process
Cons:
Regular monitoring of chemical levels is necessary
Additional pre-treatment may be required if your water contains certain minerals or bacteria
Greensand Filters
Greensand filters are a long-lasting solution for removing iron and manganese from well water. They use specially formulated filter media called greensand to remove iron and manganese. The greensand acts as an oxidizing agent, converting dissolved iron into solid particles that can be easily filtered out.
Pros:
Highly effective at removing both ferrous and ferric forms of iron
Can also eliminate manganese and hydrogen sulfide
Filter media has a long lifespan
Cons:
Regular backwashing or regeneration is required
May need periodic addition of potassium permanganate to maintain effectiveness
Reverse Osmosis Systems
Reverse osmosis (RO) systems are comprehensive in removing various impurities, including iron, from well water. They utilize a semi-permeable membrane to eliminate contaminants.
Pros:
Eliminates iron, bacteria, viruses, and heavy metals
Delivers high-quality drinking water
Space-saving design suitable for small areas
Cons:
Higher upfront cost compared to other methods
Regular maintenance and filter replacement needed
Water Softeners
Water softeners are your go-to when you're looking to tackle those pesky hard minerals in well water, especially that stubborn soluble iron. Here's a quick breakdown of how they work and what to consider:
How They Operate:
Ion Exchange Process: At the heart of a water softener is the ion exchange process. Think of it as a swap meet where negatively charged resin beads exchange places with positively charged mineral ions.
Regeneration: Every few days, these beads need a refresh. Saltwater backwashing steps in, breaking the bonds and rejuvenating the resin bed, ensuring it's ready for another round.
Pros:
Versatility: Not just for calcium and magnesium, they can also tackle a fair amount of iron.
Water Pressure Maintenance: Say goodbye to reduced household water pressure due to mineral build-up.
Protects Plumbing: Helps prevent pipe clogs and fixture corrosion.
Cons:
Iron Limitations: Ferric iron isn't their best friend. You'll need a sediment prefilter to handle it. Plus, most models have a limit, typically up to 3 ppm of iron.
Potential for Damage: Push them too hard with high iron levels, and you risk damaging the resin.
Things to Ponder:
Are They Right for Iron Removal? It's a mixed bag. If your water test shows moderate iron levels and you're also battling hard water issues, a water softener could be your ally. But if iron's your main concern, you might want to look elsewhere or pair it with an iron filter.
Salt-free Isn't Iron-free: Considering a salt-free water softener? Remember, while they're great at preventing limescale, they don't actually remove minerals. They're more of a water conditioner, and they won't be your iron solution.
When researching methods for removing iron from your well water, you want to consider factors such as: iron concentration, water usage, maintenance requirements, and budget. Carefully evaluating these factors, you'll be sure to find the right system for your needs the first time around.
See our: top-rated iron removal systems for well water.
Professional Assistance for Iron Removal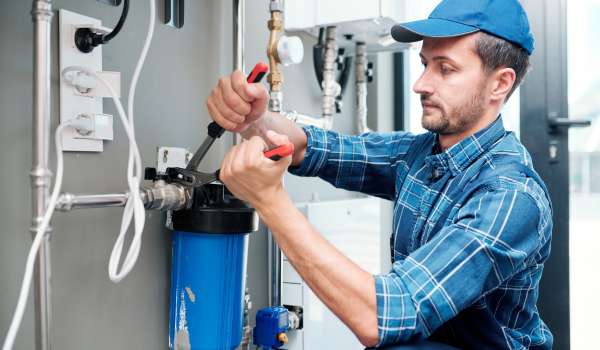 Achieving pristine well water hinges on the right iron removal system. As seasoned experts, we recognize the pivotal role of a correct installation and diligent upkeep. Let us steer you through the precise setup of your system and share essential maintenance insights.
Step-by-Step Guide for Flawless Installation
Choose the Right System
Gather Your Tools
Shut Off Water Supply
Find an Ideal Location
Install Bypass Valve
Connect Pipes with Precision
Proper Drain Line Installation
Turn On Water Supply
Flush the System
Regular Maintenance is Key
Expert Tips for Maintaining Your Iron Removal System
Follow manufacturer guidelines for routine maintenance tasks.
Monitor pressure gauges and flow rates regularly.
Test your well water periodically to monitor iron levels.
Replace filters as recommended by the manufacturer.
Schedule professional servicing every few years for thorough cleaning and inspection.
By following these expert installation steps and implementing proper maintenance practices, you can enjoy crystal-clear, iron-free well water throughout your home. Additionally, you'll extend the lifespan of your chosen iron removal system, ensuring long-term satisfaction and peace of mind.
How to Test for Iron in Well Water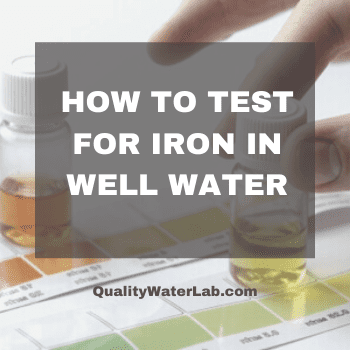 While a simple visual test, like letting water sit in a cup, might reveal ferric iron, it's not comprehensive. Ferrous iron, on the other hand, remains invisible to the naked eye. Moreover, the concentration of iron plays a pivotal role. If iron levels are too elevated, sediment and carbon filters can become clogged rapidly.
Beyond just iron, understanding the broader chemistry of your water is vital. Factors like pH, hardness, tannins, and dissolved oxygen can influence the efficacy of an iron filter. Investing in inappropriate equipment can be both ineffective and expensive.
Fortunately, testing your water is straightforward. You can either take a sample to a professional lab or use a home well water test kit. With a clear understanding of the iron levels in your water, you'll be in a prime position to select the most suitable iron filtration system.
The Role of Alkalinity (pH) in Iron Removal
Removing iron presents unique challenges, one of which is acidic water. Like a water softener, an iron filter works better with an alkaline pH above 7.
Low alkalinity is common, however, and it's not a deal-breaker. Adding an alkalizing prefilter raises the pH and will improve the efficiency of your iron filter.
FAQ'S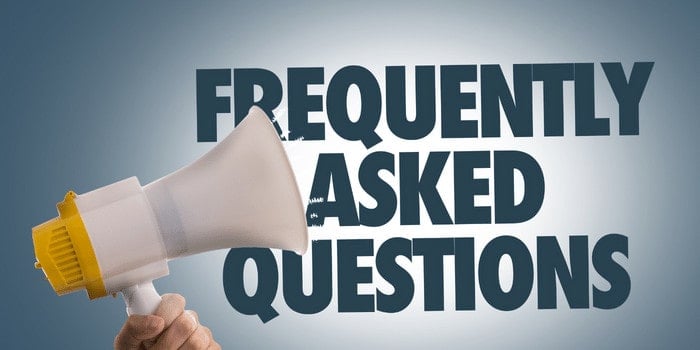 Is It Safe to Drink Well Water with Iron?
While the presence of iron in water is generally harmless, it's not an ideal source for your daily iron intake. The body primarily absorbs iron from dietary sources, not water. Even for those with hemochromatosis, a condition leading to excessive iron storage, well water poses minimal risk.
However, iron can impart a metallic taste to water and, combined with hydrogen sulfide, produce an unpleasant "rotten egg" odor. While these characteristics aren't harmful, they might deter you from drinking water, pushing you towards less healthy alternatives. Moreover, bacterial iron can promote the growth of other potentially harmful microorganisms.
How Does Iron in Water Damage Your Home?
Excessive iron in well water, especially levels surpassing three parts per million (ppm), can have both aesthetic and financial repercussions. It can:
Stain toilets, plumbing fixtures, and even the grout in your shower.
Accumulate in pipes and tanks, potentially reducing water pressure and damaging appliances.
Adversely affect clothing when washed in iron-rich water.
Can You Remove Soluble Iron from Well Water Naturally?
To effectively remove iron from well water, an iron water filter is indispensable. However, some filters offer a more "natural" approach. For instance, chemical-free iron filters utilize air, rather than chemicals like chlorine, to neutralize iron, often resulting in healthier and tastier water.
How to treat well water for iron removal
Choosing the right iron filter requires a comprehensive understanding of your water's chemistry, the types of iron present, and their concentrations. For instance:
Low ferric iron levels can be tackled with carbon or sediment filters.
Moderate to high concentrations necessitate a dedicated iron removal system.
Neither sediment nor carbon filters can eliminate dissolved ferrous iron.
The next step toward iron-free water is to do a water test.
Final Thoughts
Abundant in the Earth's crust, iron powers the globe. From the industrial revolution to your frying pans, life wouldn't be the same without it. So, here's to an iron-rich world but an iron-free water supply.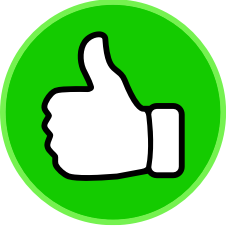 140
people found this helpful. Was this guide helpful to you?