Calcium puts the hard in hard water. One of two minerals responsible for limescale, it's good for your bones but not your home.
If getting rid of calcium is on your to-do list, you might be wondering what type of filtration system you need. Will a whole-house water filter do the trick, or will you forever be scrubbing soap scum and scale deposits off your shower doors? If you have questions — we have answers.
What Is Calcium?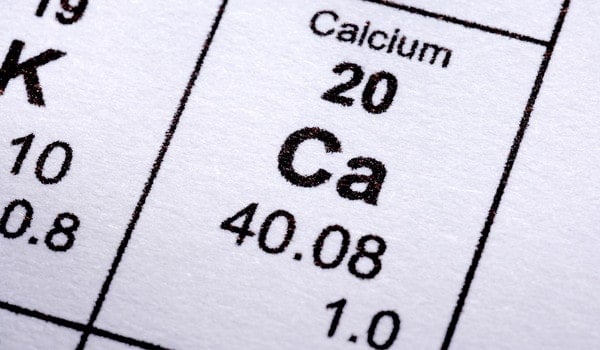 Calcium is a natural mineral. Number 20 n the Periodic Table of Elements, it's found globally in a wide range of rocks from calcite to limestone.
How does Calcium Get into Water?
Calcium is released as water erodes rock. Rain and snowmelt carry it into ground and surface water supplies.
Is Calcium Hazardous to Your Family's Health?
Calcium in water is harmless. It's the same calcium carbonate found in over-the-counter heartburn treatments. Even in high concentrations, you can't overdo it. In fact, calcium supports bone mass growth in kids and post-menopausal women.
Why is Excess Calcium a Problem?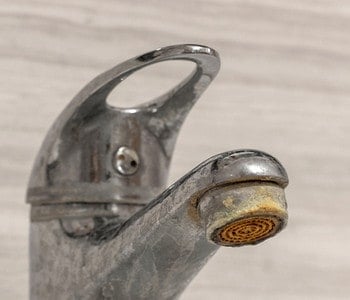 High calcium concentrations mean you have hard water. Nearly 85% of Americans do, so it's not an uncommon issue. But water hardness has several levels.
If you have soft, slightly hard or even moderately hard water, you may not notice its effects. If you have hard or very hard water, you may note these telltale signs:
Hard Water Stains
As hard water evaporates from surfaces, it leaves chalky calcium precipitate behind. The result is stubborn hard water stains on your dishes, tub and shower walls.
Dry Skin
Soaps and shampoos are less effective in hard water, so you tend to use more just to work up a lather. Over time, that can dry your skin and hair.
Dirty Clothes
Like body soap, laundry detergent has less cleaning power in hard water, leaving you with gray whites and dull brights.
Low Water Pressure
Limescale buildup in pipes eventually reduces flow rate and water pressure, turning a brisk shower into a trickle.
Higher Utility Bills
Hardness minerals coat water heater elements and delicate appliance parts, driving up power bills by making them work harder than they should have to.
In areas where rates are high, it adds up. Limescale buildup can lower water heater and appliance efficiency by up to 12%.
Do Water Filters Remove Calcium from Water?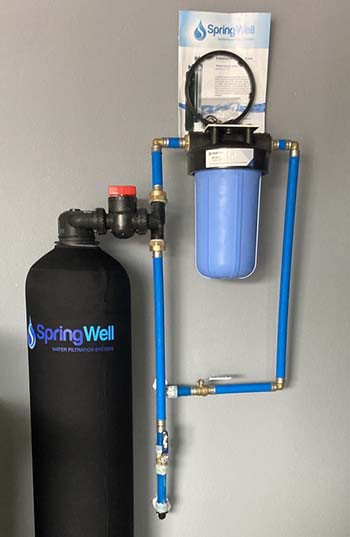 Whole-house water filters don't remove calcium from water. The only exceptions are KDF-enhanced carbon filters that remove some calcium but not enough to treat hard water or prevent scale buildup.
If you want to eliminate calcium house-wide — you need a water softener. If you want to remove calcium from your drinking water, consider a reverse osmosis system.
Water Softeners Versus Reverse Osmosis Filters
A water softener is a type of whole-house water filter, but its only role is to remove hardness minerals. Plumbed into your water supply line, it provides soft water home-wide.
How does it work? Water softeners eliminate calcium and magnesium through ion exchange. As water flows through the softening tank, negatively charged resin captures positively charged minerals. Once it's saturated, saltwater floods the tank, washing away minerals and regenerating the resin bed. It's a self-cleaning, whole-house filtration system.
Reverse osmosis filters are point-of-use systems. Installed on the counter or under the sink, they purify water from one tap, typically in the kitchen. It's a good way to filter calcium and other harmful contaminants from cooking and drinking water but not from your shower or plumbing system.
Reverse osmosis systems force water through a semi-permeable membrane laced with microscopic pores that remove calcium and other dissolved solids at the micron level. An activated carbon prefilter removes chemicals including chlorine.
Powerful but slow, reverse osmosis technology will drastically improve your tap water quality, but it's not suitable for whole-house filtration systems. The calcium removal is more of a side effect than a goal.
The bottom line is — RO systems protect your health while water softeners safeguard plumbing, appliances and water heaters.
The Benefits of Soft Water
Conventional water softeners have their detractors. Salt is expensive and maintenance can be tricky. And although they're much more efficient than they used to be, they're not environmentally friendly. Water softeners add 100 gallons of wastewater weekly to your water bill.
Still, the pros generally outweigh the cons. A good water softener will:
Extend the Life of Home Appliances
Water softeners prevent calcium buildup in your plumbing system, appliances and water heater, preventing premature breakdowns. Research shows that a water softening system can increase the service life of a hot water heater element by as much as 30%. That's a big deal.
Lower Your Power Bills
Mineral buildup makes appliances less efficient. High calcium levels correlate to spikes in utility bills.
Save Time
Ignoring hard water issues doesn't make them go away. For every minute you spend maintaining a water softener, you'll spend two more scrubbing limescale stains or descaling your coffee maker.
Protect Plumbing Fixtures
Over time, calcium and magnesium minerals can form hard crusts on your showerhead and kitchen faucet that require soaking, scraping or harsh synthetic cleansers to remove. Just a few cleanings can permanently mar their finish.
Preserve Clothing
Bright fabrics start to fade within a wash or two in hard water. There's no better way to keep them vibrant than to reduce calcium concentrations in your water.
Pamper Your Skin
Skin dryness is a top complaint among homeowners with hard water. Showering in soft water is a spa-like experience.
Frequently Asked Questions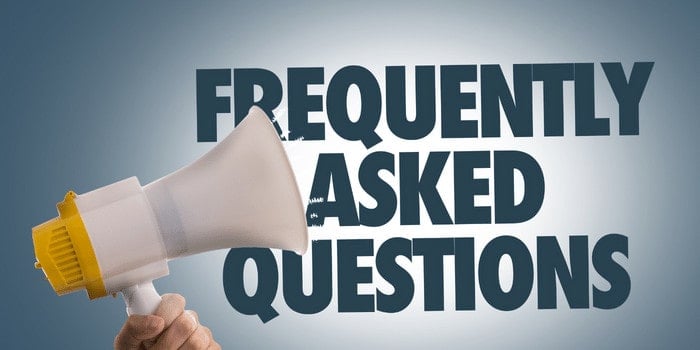 Is There a Salt-Free Way to Treat Water?
TAC water conditioners don't remove minerals — they prevent limescale by altering their molecular structure so that they can't stick to pipes.
Like a water softener, a salt-free water conditioner is plumbed into your main water line. But it's not a whole-house water filter because it doesn't reduce calcium levels or remove other contaminants.
Does it really work? University-sponsored studies show they're up to 99% effective without salt. Recommended for moderately hard and hard water, you'll reap most but not all of the benefits of soft water without the maintenance costs or hassles. If you have very hard water, stick with a water softener.
Should I Test for Calcium in Water?
If you drink city water, the testing is done for you. Your water supplier can tell you the calcium concentration. Private well owners aren't so lucky. They'll pay for testing out of pocket, but the cost is reasonable, and the information is priceless.
There are several ways to test. You can take a water sample to a local lab or use a mail-in kit. We recommend Tap Score's Essential Well Water Test. It checks all the necessary parameters including calcium level and hardness. The more you know about your water chemistry, the easier it is to choose the right filtration system.
You can check calcium levels and water hardness at home using test strips, but Tap Score kits also test for pH and other contaminants that affect filtration equipment performance. If you want to improve your water quality, you need the big picture.
Tap Score reports hardness results in both milligrams per liter (mg/L) and grains per gallon (gpg) to make programming a water softener easier. If your local lab doesn't, multiply the parts per million or milligrams per liter by 17.12 to get the grains per gallon.
Should I filter calcium?
Hard water is safe to drink, so whether you remove calcium or not is a matter of personal preference. Water treatment experts suggest softening water when hardness exceeds 7 gpg.
For most homeowners, it's a cost-effective investment that pays for itself in a few short years and increases your home's resale value.
Which Filtration System Do I Need?
A water softener is the best choice for removing calcium because it improves your drinking and bath water quality. But if you have toxic contaminants in your water supply, it may not be enough.
The good news is that you can combine a water softener or salt-free conditioner with a whole-house carbon filter and a reverse osmosis system for comprehensive filtration. Let your water test be your guide.
Is filtering calcium worth the hassle?
If hard water is a problem in your home or drinking water, water filtration systems are cheaper than bottled water bills.
And drinking filtered water is better for the planet. Less than a quarter of plastic water bottles are recycled.
Does a Brita filter remove calcium?
According to Brita, it does. The blended carbon and ion exchange media removes around 80% of calcium plus chemical contaminants that make water taste and smell bad.
Can too much calcium cause kidney stones?
Yes. High calcium intake can cause kidney stones in sensitive people. But most doctors agree that the amounts in water are too low to contribute.
Is soften water safe for pets and gardens?
Hard water is safe for animals and backyard gardens. But salt-softened water contains sodium, so bottled water is safer for pets. And most homeowners bypass the softener for outdoor chores like watering to reduce wear and tear on the resin.
How do I choose a quality water filtration system?
If you want a water softener or reverse osmosis system, choose a reputable seller and an NSF-certified product. Filters certified by the National Sanitation Foundation are third-party tested and guaranteed to perform as promised.
Water conditioners are not yet eligible for NSF certification, so look for other industry kudos like the Water Quality Association's seal of approval. Better manufacturers are transparent with private test results.