Last Updated on December 12, 2022 by
Ava
Mold is nasty anywhere. But in your water filter, it's downright scary. Are you drinking mold spores? Will they make the kids sick? And does it mean your water filtration system is kaput?
You've may have heard horror stories, but we have the facts. Keep reading because there is a solution.
Key Takeaways:
Steps for a cartridge-based filter:
Unplug the filter from the power source and turn off the water supply to it.
Disassemble the filter and remove any debris, dirt, or other materials on or in it.
Soak all parts of the filter in a solution of bleach and hot water for at least 10 minutes.
Rinse the filter parts thoroughly with hot water to remove any residue from the bleach solution.
Allow all of the parts to air-dry completely and reassemble them according to their instructions.
Plug in the filter, turn on the water supply and run a gallon or two of clean cold water through it before using it.
Check the filter regularly to ensure there are no signs of mold or mildew present.
Tank-based filters are less likely to harbor mold, but they're also tougher to clean.
Steps:
Discard the media.
Fill the tank with bleach or vinegar and water solution.
Let it sit for an hour while you scrub the other parts.
Rinse the tank and let it air dry.
Refill the tank — preferably with bacteriostatic media.
Mold Versus Mildew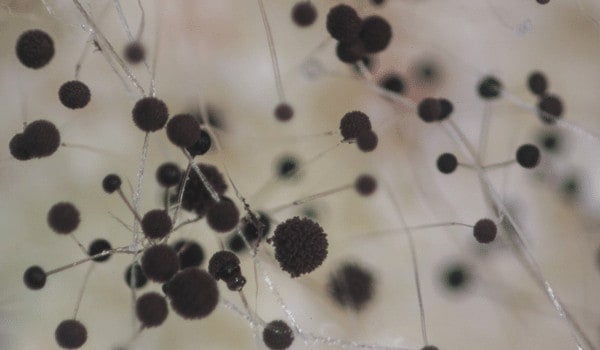 Mold is a microscopic fungus that thrives on organic matter from clothing and paper to wood and drywall. There are over 100,000 species, most of which prefer a moist, dark environment.
Mildew is a generic term used to describe patches of mold growth found where moisture levels are high, such as in a shower or basement.
You'll rarely see mold floating in running water — but you may see clumps of it in your tap water if your pipes or water filter are colonized. And upon closer inspection, you may see black specks — mildew — on or around your filters. A paper filter cartridge is particularly vulnerable.
If you have mold in your water, any type of storage tank from a water heater to a water softener or a whole-house filter serves as a reservoir if water doesn't move through it continually. Mold thrives in stagnant water.
How Does Mold Get into Water Filters?
Mold is everywhere, but it shouldn't exist in a closed plumbing system because it doesn't offer adequate oxygen. And mold won't grow significantly on metal or PVC pipe without a recurring source of contamination.
If you have mold in your water pipes, spores are getting in from somewhere — usually through a:
Pinhole leak in your pipes, water heater or pressure tank
Cracked well cap
Poorly maintained water filter
Mold contamination is more common in filtration systems because they're not quite as airtight. And the materials used to make filters are more conducive to mold growth. Paper, for example, is an organic food source for fungi.
Don't Water Filters Remove Mold?
Only UV light filters and sub-micron filtration systems eliminate mold. A reverse osmosis system, for example, removes mold, but a garden-variety carbon filter doesn't.
Carbon captures some mold spores, so it's somewhat helpful. But it's less reliable as means of mold prevention unless it's blended with KDF — a bacteriostatic filtration media that controls the growth of bacteria, algae and fungi within your water filter.
Is Mold in Water Filters Dangerous?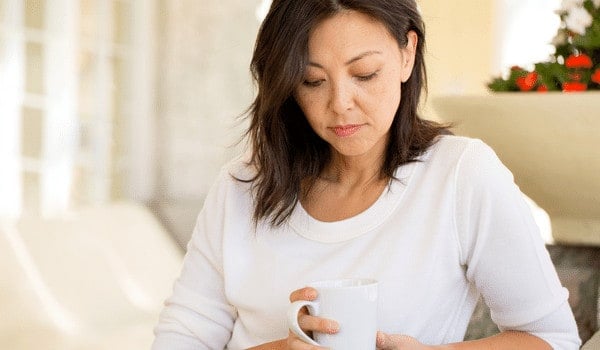 There are thousands of species of mold, some of which are more hazardous than others. Their effects are classified by type.
Allergenic Molds
Allergenic molds can cause a respiratory reaction in people with mold allergies. Symptoms range from allergic rhinitis and chronic headaches to wheezing and shortness of breath.
Up to 30% of the population is affected — most by a runny nose. But people with severe allergies can experience life-threatening symptoms requiring medical treatment.
Pathogenic Molds
Pathogenic molds are opportunist pathogens that can cause disease in weak or immunocompromised hosts. Rare, most healthy adults can fight off the effects. But children, the ill and the elderly should be wary.
Toxic Molds
Toxic molds and their spores are inherently poisonous. Unlike allergenic and pathogenic molds, they produce harmful toxins that affect everyone. Whether ingested or inhaled, toxic mold exposure can cause a broad range of symptoms, from skin irritation to lung disease.
Mold exposure occurs in several ways. If you have mold in your filter, you have mold in your drinking water. And when you remove a disposable filter from its housing, your skin is exposed unless you wear gloves.
While you may smell mold on a wet filter, you're more likely to inhale it once it's dried. But if you're sensitive to mold, any exposure can cause symptoms.
Is mold likely to cause serious health issues? No, unless it's a recurring problem. If you treat the mold and the conditions that caused it promptly, you can salvage your filter and your health.
Troubleshooting Mold Growth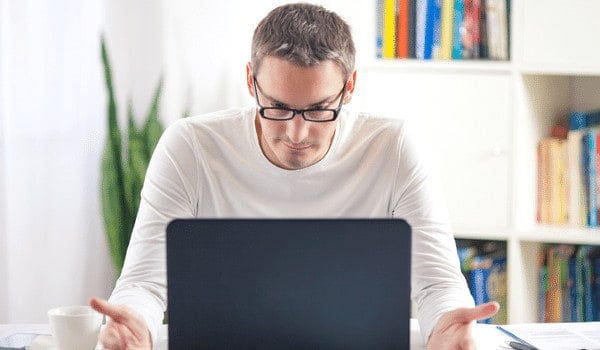 Where you find mold growth can tell you a lot about the source. If there's mold on the outside of your filter, but the cartridges are clean, moisture from condensation on the tanks or cartridge housings may be to blame. Consider installing a dehumidifier.
Mold on the inside of a tank or a paper cartridge suggests a problem with the incoming water supply. If you have mold on a Brita filter, your water could be the culprit — but when was the last time it was cleaned?
Because Brita cartridges are only partially submerged, mold spores that sneak into a dirty pitcher have a food source and a moist surface to grow on. A Brita pitcher should be sanitized weekly with hot soapy water and allowed to air dry to prevent mold growth.
If you suspect your water supply is the problem, it's critical to get to the bottom of it quickly. Here's how.
Call Your Water Utility
If you drink from a municipal water supply, your water company can help you investigate mold issues. Mold in city water is rare because your water treatment plant disinfects it with chlorine.
But incidents have happened when a main ruptures or water is undertreated. If you have mold in your drinking water, the supplier needs to know.
Test Your Water
Mold growing in a stale cup of water doesn't mean your tap water is contaminated. Spores are airborne, so after sitting on the counter for a few days, stagnant water develops a biofilm of bacteria and fungi.
Algae in well water also looks and smells like mold, so you might avoid a wild goose chase by finding out for sure. We recommend Tap Score's Mold and Fungus Water Test. It checks for bacteria plus 29 common varieties of mold.
Check Your Water Pipes
An adequately sealed plumbing system is mold resistant. But leaky water pipes are an open door for spores.
Pipes in far-flung areas of your home can develop pinhole leaks without doing noticeable water damage to the floor. It pays to your inspect your pipes, water heater and pressure tank thoroughly, so bring your flashlight!
Have Your Well Inspected
A damaged well cap or crumbling casing can give mold an in. We recommend a professional inspection to rule out hard-to-find problems like hairline cracks.
Getting Rid of Mold in Water Filters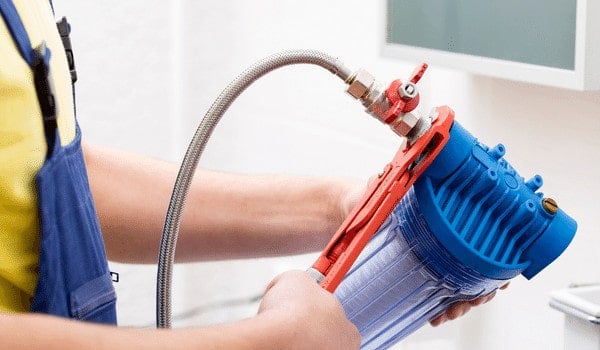 Getting rid of mold in water filters is surprisingly straightforward, but solving recurring problems is more of a challenge. Let's explore the solutions for moldy filters and water pipes.
Whole-House Cartridge Filters
If you find mold on a filter cartridge, discard it, sanitize the housing and install a new filter. Protect yourself with gloves and a mask and drop the moldy filter in an airtight plastic bag. We don't recommend trying to clean cartridges because the solutions that kill mold also damage the filter material.
For the housing:
Mix a quarter-cup of bleach in a quart of hot water.
Soak the housing in the solution and scrub the nooks and crannies.
Rinse and dry it thoroughly before installing the new filter.
If bleach is too harsh, soak the housing for 30 minutes in a similar solution of white vinegar and water.
If you find you need a new whole house system – have a look at our top rated systems.
Brita Filters
For a Brita filter:
Spray the pitcher and cap with vinegar and water solution and let them sit for 30 minutes. Then wash them in warm soapy water, allow them to air dry and replace the cartridge.
Whole-House Tank Filters
Tank filters are less likely to harbor mold, but they're also tougher to clean.
You should:
Discard the media.
Fill the tank with a bleach or vinegar and water solution.
Let it sit for an hour while you scrub the other parts.
Rinse the tank and let it air dry.
Refill the tank — preferably with bacteriostatic media.
Water Softeners
Mold in water softeners is uncommon because fewer species can live in salt water. Still, if you go on vacation for a few weeks and your system doesn't backwash, you could come home to a nasty surprise. Thankfully, most softeners are easier to clean than filters.
Just pour a cup of bleach into the brine tank — use two cups in jumbo systems. Close the lid and regenerate the unit. That's all it takes.
Not all models support this so-called "bleach cycle" — bleach, like chlorine, can damage some resins. And a few manufacturers require a specialty cleaner. Most softeners can handle an occasional treatment but always refer to your owner's manual or risk voiding the warranty.
Moldy Pipes
To clean moldy water pipes:
Pour one cup of baking soda down your kitchen and bathroom sink drain.
Let it sit overnight.
The next morning, follow up with two cups of white vinegar — the mixture will create foam.
When the foaming stops, pour a half-gallon of hot but not boiling water down the drain.
For persistent mold issues, repeating the process may help. But mold in some plumbing systems can be so entrenched that it requires professional cleaning. Water heaters and storage tanks should be drained and treated separately.
Recurring Mold Problems
Most recurring problems result from a faulty well or mold in your plumbing system. But if your pipes are clean and your well is in good repair, your well water source may be contaminated.
Drinking water contaminated with fungi will continually seed your plumbing system with mold. It's impossible to get rid of without treating your water. What are your options?
Chlorine
A home chlorinator adds small amounts of chlorine bleach to your incoming water supply. It kills nearly all microbes, including mold.
UV Light Filter
UV light scrambles the DNA of microorganisms so that they can't reproduce. It prevents mold growth in your pipes.
Reverse Osmosis
The reverse osmosis process removes mold from cooking and drinking water. But who wants mold in their shower?
For home-wide protection, you can add a showerhead filter with KDF or buy a whole-house filter.
Whole-Home Carbon Filter with KDF
A carbon filter with KDF reduces mold, but it may not make your tap water completely mold-free. Combine it with a UV filter for double protection. Together, they get rid of mold and other contaminants from well and city water sources, improving the taste of your drinking water and food made with it.
Preventing Mold Growth in Water Filters
Maintaining your water filter is the single most important thing you can do to prevent mold. If you have a cartridge-based system, replace the filters regularly.
If you have a backwashing filter, go no more than seven days between backwash cycles. And consider adding KDF for mold control if it's compatible with your existing media.
Final Thoughts
The best way to manage mold contamination is to prevent it. But if it does strike, taking quick action will save your filter and your health.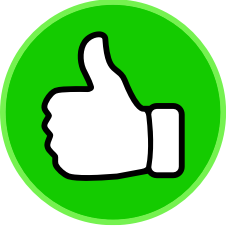 145
people found this helpful. Was this guide helpful to you?