Last Updated on January 23, 2023 by
Ava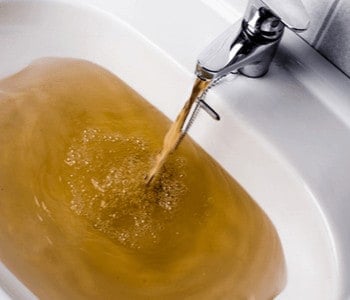 Tannins in tea are good for sore throats. Tannins in tap water are good for nothing. Common in wells in small amounts, these yellow-brown compounds give tea its characteristic amber hue.
But when they turn your white clothes yellow and make your drinking water taste bitter, it's time to do something about them.
We'll show you how to send tannins packing.
Key Takeaways:
Tannins are organic compounds that can give water a yellowish or brownish (tea-like color) and sometimes, a bitter taste.
Removing tannins from water requires the need of specialized filtration systems, such as reverse osmosis, oxidation filters, nanofiltration, and ion exchange resins.
The effectiveness of these systems will entirely depend on the type and level of tannins present in your water.
It's important to inspect your system every 60-90 days to make sure your system is functioning properly and to look over your system for any wear, or signs of clogging.
You might be surprised at how much better your drinking water tastes after removing tannins from your water supply by choosing one of the above mentioned methods for removing tannins.
If you reside in an area with higher than average levels of tannin-containing water, it would be in your best interest to invest in a premium filtration system, like Springwell's tannin removal system.
What Are Tannins?
Tannins are everywhere in the environment. Natural compounds, they're found in plants, fruit and tree bark. Part of the polyphenol family, they're one of the many nutritious antioxidants found in coffee, tea, chocolate and wine. The tannins in drinking water, however, aren't so delicious.
How Do Tannins Get into Well Water?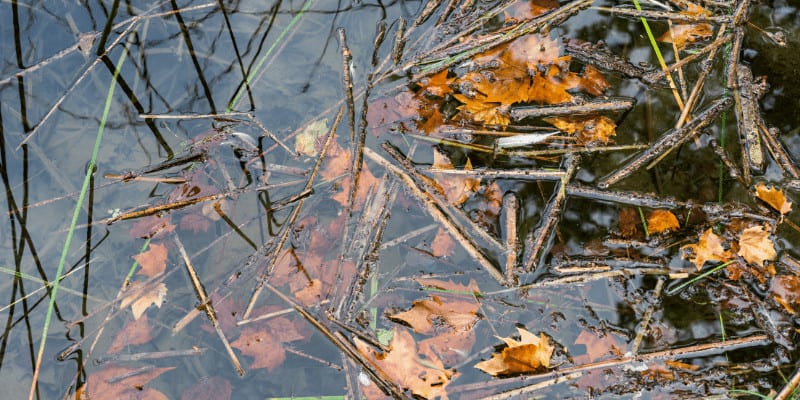 Tannins in well water come from decaying vegetation. Formed as plants decompose over marshy ground, they seep into low-lying surface water supplies and shallow wells dug in peaty soil. Good for gardens, tannins are part of the organic materials used in many fertilizers.
Are Tannins in Drinking Water Harmful?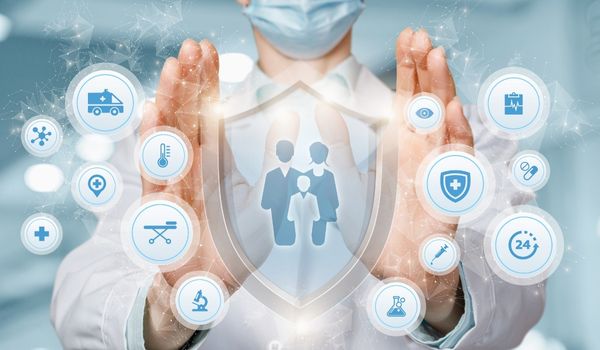 Tannins aren't harmful to your health, but they can hide organisms that are. The risk is low, but bacteria and parasites are common in the organic material tannins are formed from. Small bits of silt disguised by tannin's brown color may slip into tap water unnoticed.
But tannins from groundwater don't taste like tannins in tea. Eighty-percent humic acid and fulvic acid, they have a tea-like color but a tangy taste and a musty odor that makes drinking water unpalatable. Tannins are present in most well water in some amount, but if you can see them, you can taste them.
Tannins are also a problem for light-colored clothing. Tea stains are fashionable on oriental rugs but not on your whites. A couple of washings in tannin-rich water, and your favorite white towels will turn beige. Over time, expect yellow staining on white porcelain tubs and toilets, too.
Finally, tannins also bind with minerals, making water softer but more acidic and corrosive to your plumbing system. And when they bind with iron, iron filters can't to do their job.
Tannin removal is an essential part of maintaining your water quality.
How Can I Avoid Tannins?
Avoiding tannins entirely is almost impossible. You could drink bottled water, but that's expensive and bad for the planet.
Drilling a deeper well could solve the problem. Deep aquifers contain fewer tannins, but there's no guarantee. If you're drilling in the same coastal or swampy areas, you could be wasting your money.
Removing tannins with a water filter is usually the most cost-effective option, and it improves your water quality in other ways. Which type of filtration system do you need? Finding out beings with a water test.
How to Test for Tannins in Well Water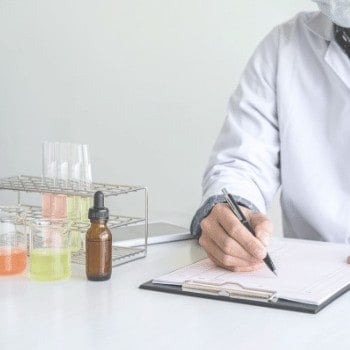 Unfortunately for homeowners, more than one substance can turn water yellow or brown. Iron and manganese are often the culprits, but how can you tell the difference? If' your inner chemist is ready for some fun, there's a simple jar test you can do to screen for tannins.
Fill a glass jar with water and let it sit on the counter overnight. If it's the same color in the morning, tannins are the problem. If the discoloration settles to the bottom, you're dealing with iron or magnesium.
Of course, this is only a screening test to help you narrow down which contaminants are in your well. You need more information with which to choose water treatment gear. It pays to be investment-minded when testing your water. The more you know, the better purchasing decisions you can make.
Testing for tannins is simple, but there are fewer DIY choices. We suggest SimpleLab's Tap Score test kits because they're affordable and straightforward to use. They partner with certified laboratories nationwide to guarantee the most accurate results. Their Yellow Tap Water test identifies 12 problem contaminants including:
Iron
Manganese
Zinc
Iron Bacteria
Tannins
Calcium
Magnesium
It also tests pH and water hardness, two parameters that will help you select the right well water treatment system.
Which Water Treatment Systems Remove Tannins?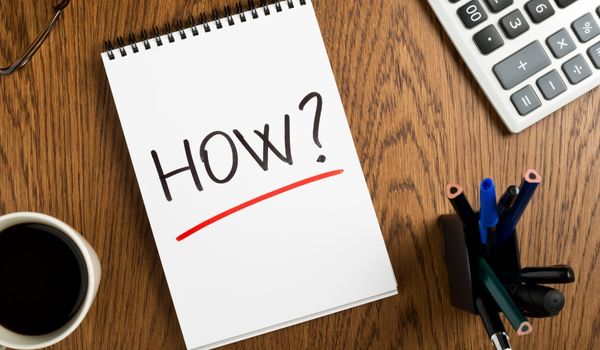 Water Softeners: These use a process called ion exchange to remove minerals like calcium and magnesium, which are the leading causes of tannin staining.
Reverse Osmosis: This type of filtration uses pressure to force water through a semi-permeable membrane that filters out tannins and other contaminants.
Oxidation Filters: These systems use a chemical reaction to oxidize tannins, making them easier to filter out.
Nanofiltration: This type of filtration can remove particles as small as 1 nanometer in size, including tannins and other contaminants.
Most water filters remove tannins, but we'll tell you something the water treatment industry won't — no one treatment method is ideal for every situation. So, let's review the options for removing tannins and their pros and cons. The details may surprise you.
We Recommend this Tannin removal system that covers the both ends of the spectrum.
#1 Water Softeners
Conventional water softeners are ion exchange filters. Dual tank, self-cleaning systems, they work by trapping contaminants in a bed of anion resin. Typically used to remove hardness minerals, they're equally effective at reducing tannins as long as they're equipped with the right ion exchange resin. Older ion exchange resins interacted with tannins to produce an off-putting fishy odor — newer styrene-based tannin resin doesn't.
Pros
Softeners effectively remove tannins and hard minerals. Affordable, they're easy to install yourself with basic plumbing skills. And if you have hard water, they protect your home and appliances from limescale.
Cons
They use up salt and create wastewater— up to 150 gallons per week. Environmentally unfriendly, they're not welcomed in some areas. You'll also need to replenish the resin bed with fresh softening resin every five or so years. Salt-free water conditioners do not remove tannins.
#2 Reverse Osmosis Systems
Reverse osmosis filters are the gold standard among water treatment systems. They work by forcing water through the tiny pores of a semi-permeable membrane along a pressure gradient, producing some of the purest drinking water possible.
Pros
Equipped with carbon filter, a reverse osmosis system removes chemicals, minerals, heavy metals, tannins and more. Good quality systems start as low as $200 and require no permanent changes to your plumbing system. DIY installation is a breeze.
Cons
Reverse osmosis filtration is thorough but slow — it can't keep up with home-wide water demand. Rare, a whole-house RO system can cost thousands. Most are undersink filters that purify water for drinking and cooking. For some people, that may be enough. Others draw the line at yellow shower water.
#3 Oxidation Filters
Oxidation filters use chemicals like chlorine and potassium permanganate to convert dissolved contaminants, like tannins, into solid particles that can be mechanically filtered.
Pros
Chemical oxidation is also an effective method for treating bacteria.
Cons
The combination of chlorine and tannins also create trihalomethanes (THMs) — carcinogenic chlorine byproducts. You'll need to add a carbon filter downstream to remove off tastes and THMs.
Oxidizing filters are designed to remove iron, manganese and hydrogen sulfide. Unless your well contains these contaminants, an ion exchange system, like a water softener, offers more bang for your buck.
#4 Nanofiltration
Nanofiltration is another type of membrane filtration similar to reverse osmosis. It removes contaminants molecules larger than 0.001 microns — that's millionths of a meter.
Pros
The nanofiltration process effectively removes tannins, and like reverse osmosis, it makes virtually pure, potable water. And whole-house systems are available.
Cons
Prices for residential nanofilters are significantly higher than ion exchange systems. If you don't need it, why buy it?
#5 Carbon Filters
Carbon filters remove some tannins through adsorption, but they're not as effective as other water systems. Removal rates depend on the quality of the carbon and the amount of carbon though which contaminants are filtered.
One carbon filter may remove 20 percent of tannins while another model eliminates 60 percent or more. Ask to see the manufacturers test results. And as with all filters, stick NSF-certified units. They live up to their advertising claims.
Pros
A whole-house carbon filter treats a broad range of contaminants for less money than other filters. Placed after a chemical oxidation system, an activated carbon unit tames chlorine taste and odors.
Cons
Tannins are tough on carbon, so you'll replace single-tank filtration media or filter cartridges more often, offsetting the initial price benefit.
Final Thoughts
There are more dangerous contaminants in water than tannins, but few are as unappetizing. Enjoy them in tea — but filter them from your well water.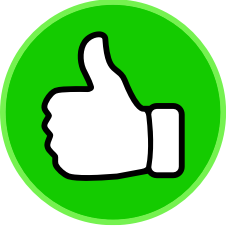 120
people found this helpful. Was this guide helpful to you?